Axios Pro Rata
July 17, 2019
Top of the Morning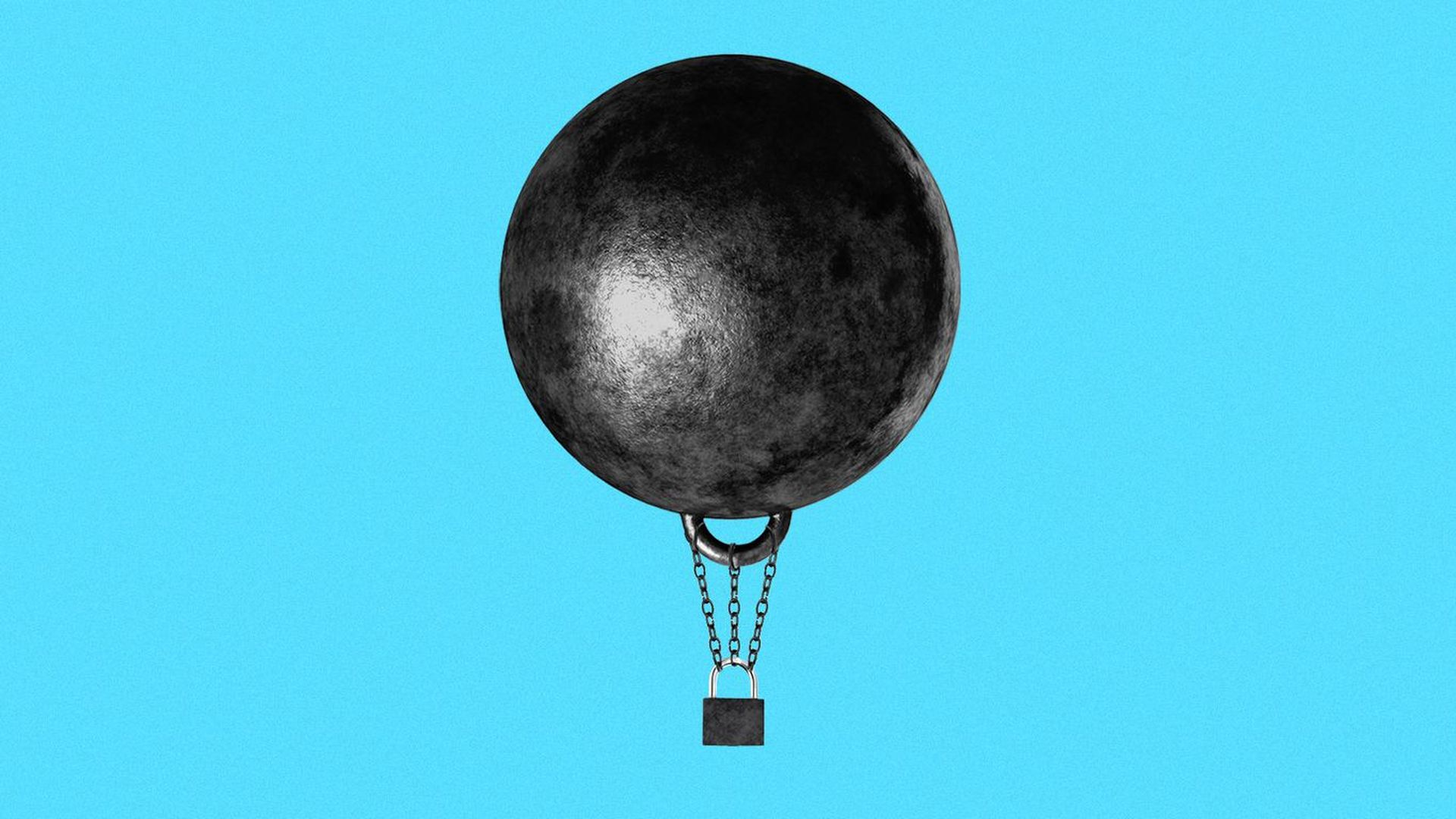 It's hard out here for a financial engineer.
Private equity funds committed over half of purchase prices (52%) last quarter, according to a WSJ report based on Covenant Review data. In other words, the transactions included more equity than debt, which is a structural flip that can weigh on future returns.
Q2 wasn't a huge increase from the 47% equity average since the beginning of 2017, but buyout ROI is often played on those narrow leverage margins.
The big driver appears to be the endless public equities surge, which has inflated enterprise values for both listed and unlisted companies.
It's also exacerbated by continued worries that the leveraged loans market is overheated, which have taken on greater resonance this month with the credit chaos for PE-backed Clover Technologies.
Also...
Navab Capital Partners will wind down, following the unexpected death of firm founder Alex Navab. Per a statement:
"All of us were committed to help make Alex Navab's vision a reality, however we have determined it does not make sense to go forward without him at the helm. Navab Capital Partners will not pursue plans to raise a fund, and will wind down in an orderly fashion.  We continue to grieve this terrible loss, and in our individual ways, we will cherish Alex's memory and support his legacy of business and community leadership."
• Deal scoop: Liquid Death, a branded canned water startup, is raising $10 million in Series A funding, Axios Kia Kokalitcheva reports. This would be on top of a $1.6 million seed round from earlier this year, backed by Science Inc., CPG Investors and angels like Gary Vaynerchuck, Michael Dubin, Biz Stone and Jen Rubio.
Yes, it sounds super silly. But no sillier than water in plastic bottles, which generated $18.5 billion in 2017 revenue.
🕒 We're now on Day 4 of radio silence from Apollo Global Management CEO Leon Black, in regards to a $10 million donation made to Jeffrey Epstein's charity from an LLC based in the same building as Black's family foundation.
• Burger halo: Blue Apron shares soared over 70% yesterday on news that it would add Beyond Meat products to its menu, before finishing the trading day up 35.5%. Alt protein is the new blockchain?
But, but, but... The stock boost still put that onetime unicorn's market cap at a measly $135 million, which is lower than its Series C pre-money valuation in early 2014.
🎧 Pro Rata Podcast focuses on Amazon, whose Prime Day was met by protests and worker strikes. Listen here.
The BFD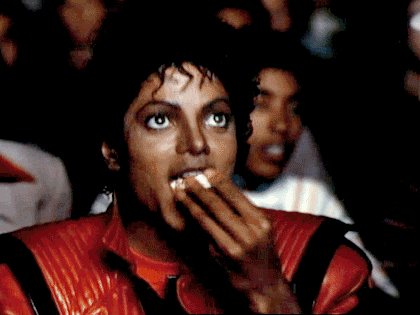 Pershing Square Holdings, a London-listed hedge fund led by Bill Ackman, yesterday received public opposition to its $400 million debt issuance plan from 3% shareholder Asset Value Investors.
Why it's the BFD: Because karma's a bitch.
Background: PSH is a closed-end hedge fund focused primarily on North American companies, and is managed by Ackman's activist Pershing Square Capital Management. Its top holdings are Chipotle, Restaurant Brands International, Starbucks, Hilton and Lowe's.
Bottom line: "The firm already has more debt than most of its peers and selling more bonds will constrain its ability to narrow the gap between its stock price and net asset value, according to a letter AVI sent Tuesday to Pershing Square Holdings Chairman Anne Farlow. It wants the firm to halt the debt plan and pursue a more aggressive share buyback program to close that gap." ⁠— Scott Deveau, Bloomberg
Venture Capital Deals
• Turo, a San Francisco-based P2P car-sharing startup, secured a $250 million investment at a valuation north of $1 billion from IAC/InterActiveCorp (Nasdaq: IAC). http://axios.link/Xrhj
• Icertis, a Bellevue, Wash.-based provider of contract management software for large businesses, raised $115 million in Series E funding at a valuation north of $1 billion. Greycroft and Premjinvest co-led, and were joined by B Capital Group, Cross Creek Advisors, Eight Roads, Ignition Partners, Meritech Capital Partners and PSP Growth. http://axios.link/Lka0
• ContractPodAi, a London-based provider of contract lifecycle management software, raised $55 million in Series B funding. Insight Partners led, and was joined by return backer Eagle Investment. http://axios.link/2Yia
• AlphaSense, a New York-based search engine for business intelligence, raised $50 million in Series B funding. Innovation Endeavors led, and was joined by Soros Fund Management. http://axios.link/F6RO
• 100 Thieves, a Los Angeles-based lifestyle brand and e-sports group, raised $35 million in Series B funding. Artist Capital Management led, and was joined by Aglaé Ventures. www.100thieves.com
• Billie, a Berlin-based B2B invoicing and payments platform, raised €30 million in Series B funding. Creandum led, and was joined by SpeedInvest, GFC and Picus. http://axios.link/Lsnq
🚑 Orum Therapeutics, a South Korean antibody developer focused on "undruggable" targets, raised $30 million in Series B funding from IMM Investment, Smilegate Investment, KTB Network, Stassets Investment and return backers InterVest and KB Investment/Solidus Investment. http://axios.link/ZKOA
• Landr, a music mastering software platform, raised $26 million in Series B funding. Sony Innovation Fund led, and was joined by Shure, Investissement Québec, Fonds de solidarité FTQ, Warner Music, Plus Eight Equity Partners, Slaight Communications, YUL Ventures and Peak Capital Partners. http://axios.link/FezQ
• Karem Aircraft of Lake Forest, Calif. raised $25 million in Series A funding led by Hanwha Systems. Proceeds go to the company's air taxi spinoff, which last year partnered with Uber. http://axios.link/L9zN
• Taiger, a Singapore-based work automation startup, raised $25 million in Series B funding from PacificBridge Asset Management, MCM Investment Partners and SGInnovate. http://axios.link/zCET
• Built In, a Chicago-based job platform for tech jobs, raised $22 million in Series C funding. Updata Partners led, and was joined by Math Venture Partners. http://axios.link/p6CR
• Jane Technologies, a Santa Cruz, Calif.-based online cannabis marketplace, raised $21 million in Series B funding from Delta Emerald Ventures and Gotham Green Ventures. http://axios.link/U0Kt
• Traxens, a French provider of smart containers for the logistics market, raised €20 million from Itochu, Bpifrance and Supernova Invest. http://axios.link/JPJm
• Kopari Beauty, a San Diego maker of coconut oil-based beauty products, raised $20 million from L Catterton, Unilever Ventures and University Growth Fund. http://axios.link/ll1b
🚑 Cradle Genomics, a San Diego-based prenatal testing startup, raised $17.1 million in Series A funding. Illumina Ventures and Section 32 co-led, and were joined by Alexandria Real Estate Equities, Sea Lane Ventures, Listwin Ventures and Axon Ventures. http://axios.link/DpmG
• Arcview Group, an Oakland-based cannabis investor, raised $7.7 million in Series A funding. Trivergance Investments led, and was joined by Cresco Capital Partners. http://axios.link/l5ok
• RoadBotics, a Pittsburgh-based computer vision road assessment startup, raised $7.5 million in Series A funding. Radical Ventures led, and was joined by Hyperplane Venture Capital and Wharton Alumni Angels of Silicon Valley. http://axios.link/cGBr
Private Equity Deals
• Equistone Partners agreed to buy Moody's Analytics Knowledge Services, a London-based provider of research and analytics tech to financial services companies, from Moody's Corp. (NYSE: MCO). http://axios.link/mSbu
• Fenix Parts, a Westchester, Ill.-based portfolio company of Stellex Capital Management, agreed to buy the assets of Cox Truck and Van, a Moultrie, Ga.-based recycler and reseller of OEM auto products. www.fenixparts.com
• RedBird Capital Partners and Reverence Capital Partners agreed to buy Vida Capital, an Austin, Texas-based asset management firm focused on non-correlated investment strategies. http://axios.link/zTkT
• Spectrum Equity invested in Visual Lease, a Woodbridge, N.J.-based provider of lease management and accounting software. www.visuallease.com
• Stone Point Capital agreed to acquire a majority stake in First Associates, a San Diego-based consumer loan servicing company. www.1stassociates.com
• Valicor Environmental Services, a Cincinnati-based provider of non-hazardous wastewater treatment services, agreed to buy River Green, operator of a centralized wastewater treatment facility in Louisville. Last week, Pritzker Private Capital agreed to buy Valicor from Wind Point Partners.
Public Offerings
🎮 DouYu, a Chinese live game-streaming platform, raised $775 million in its IPO. The company priced 67.5 million shares at $11.50 (low end of range), and will trade on the Nasdaq (DOYU) with Morgan Stanley as lead underwriter. Pre-IPO shareholders include Tencent and Sequoia Capital China. http://axios.link/P68G
More M&A
🚑 Apollo Hospitals Enterprise, India's largest private hospitals group, is seeking to sell assets or bring in an outside investor to pay down debt, per Bloomberg. http://axios.link/K2tB
• Rothschild agreed to buy a minority stake in London-based equity research and financial services firm Redburn. http://axios.link/RniT
• McDermott Will & Emery acquired Farragut Square Group, a healthcare research and advisory firm. www.mwe.com
• Motorola Solutions (NYSE: MSI) acquired WatchGuard, an Allen, Texas-based provider of mobile video solutions for law enforcement. http://axios.link/YtSv
Fundraising
• Blue Delta Capital Partners, a McLean, Va.-based VC firm focused on government services companies, is raising $125 million for its second fund, per an SEC filing.
• Fifth Wall, a venture firm focused on real estate tech startups, raised $503 million for its second fund. www.fifthwall.vc
It's Personnel
• Joe Landy is stepping down as co-CEO of Warburg Pincus, which he joined in 1985 and where's he's jointly led management since 2000. The transition will take place over the next year, with fellow co-CEO Chip Kaye to take sole responsibility afterward. Tim Geithner would remain firm president. http://axios.link/R6V3
• Mattias Ljungman is leaving European VC firm Atomico, which he co-founded in 2006, in order to launch a new seed firm called Moonfire Ventures, per TechCrunch. http://axios.link/iSLf
🚑 Karim Botros joined Echo Health Ventures a managing partner. He previously was chief strategy and innovation officer at MetroHealth System. The firm also added Joe Eide (ex-Robinson, Bradshaw & Hinson) as COO. www.echohealthventures.com
• Emilia Sherifova joined KKR as chief information and innovation officer. She previously was CTO for Northwestern Mutual. www.kkr.com
• Northlane Capital Partners, a Maryland-based private equity firm, promoted Scott Kauffmann to partner. www.northlanecapital.com
Final Numbers: LP sentiment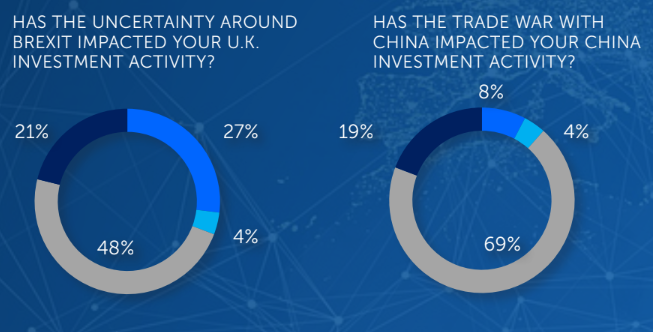 🙏 Thanks for reading Axios Pro Rata. Please ask your friends, colleagues and Libra lobbyists to sign up here.