Axios Pro Rata
December 21, 2018
Hello, readers! Welcome to our final newsletter of 2018, though you're still more than welcome to send me tips, scoops, and thoughts at [email protected] or by hitting reply to this email. Dan will be back in the new year, so let's get to the news.
Top of the Morning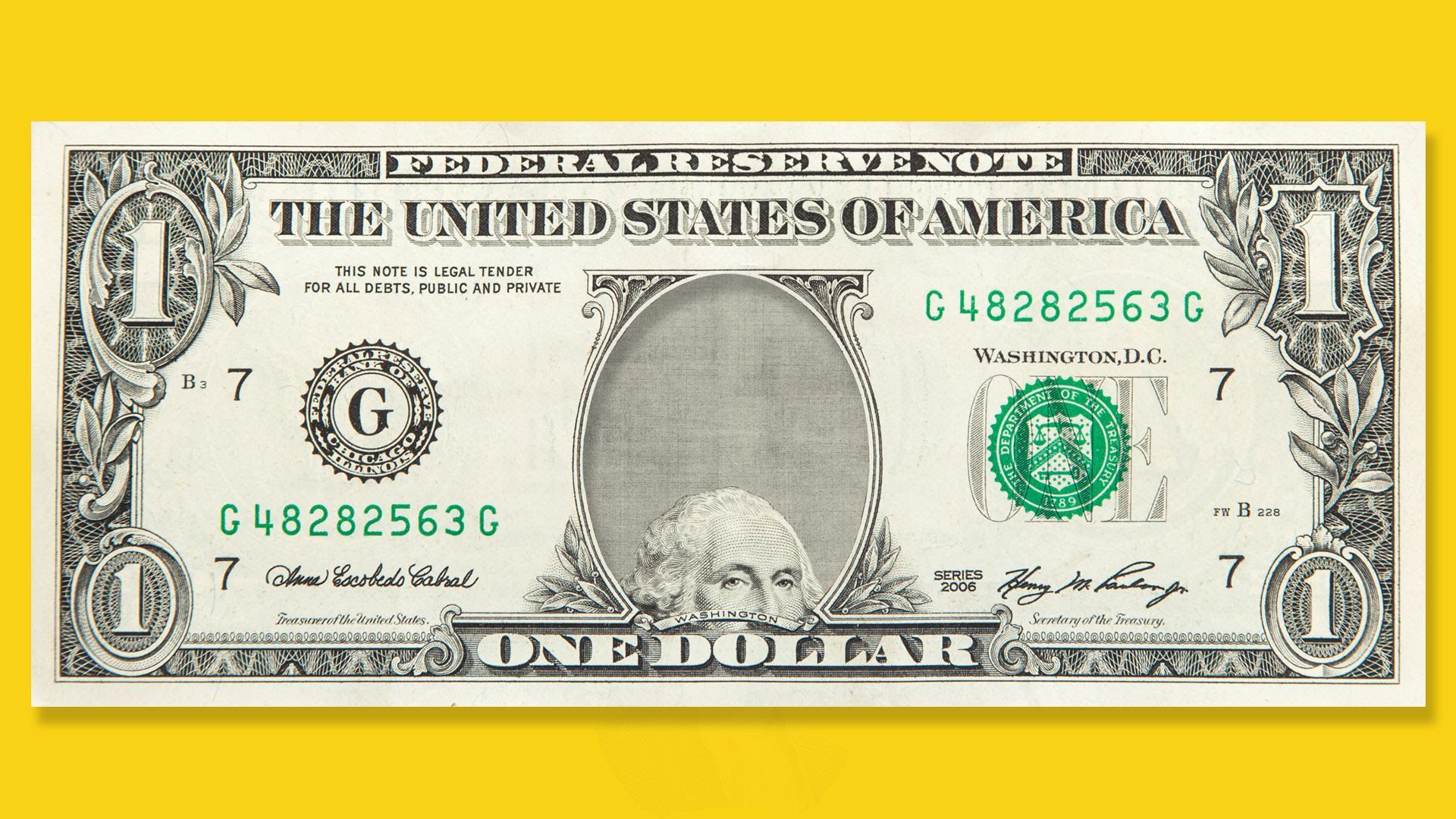 There's been a bit of correction in public tech stocks lately amid a larger market slump, so we decided to call up a few VCs out here in Silicon Valley and ask about their outlook for the private market. The takeaways:
Doesn't matter for the very young companies. Early stage startups are years away from maturity, says Menlo Ventures partner Venky Ganesan.
For later stage companies, it might: "You cannot work under the assumption that there's easy money in the future," said Ganesan. "When the tide is in, everything is great, but when the tide goes out, we get to see who is swimming naked... So you're gonna see companies that have not been performing so well not get rewarded."
But if you're a great company: Everything's gonna be fine, said all the VCs. Top private companies will be able to raise or go public, they confidently said (and not surprisingly).
Overall, the correction is healthy: "Having a bit of air let out of the balloon could be a good thing," IVP partner Jules Maltz tells me. And having it happen on the private side also wouldn't be bad, adds another VC.
And frankly, it won't affect most founders, a top Silicon Valley VC told me a few weeks ago. "When the market goes up founders look up... the private market valuations go up at the same time... When the market crashes, nothing happens with founders."
• U.S. GDP update: Growth revised down to 3.4% in third quarter, reports Axios's Courtenay Brown.
The big picture: Even with this lower revision and slower growth expected in the current quarter, the full-year economic growth is still estimated to hit 3% — the fastest rate since 2005.
• More Juul: One interesting part of Altria's investment in Juul that emerged later yesterday is that just over $2 billion of the funding will go to employees as cash bonuses, based on position and length of employment. Juul will pay out retention bonuses over two years, as well as additional equity grants to mitigate dilution, a source tells Axios.
• Today in scooters: Lots of rumors flying around about the big scooter companies, but it looks like Bird is springing for more funds instead of a sale (at least for now). The company just authorized additional shares of its most recent round to be sold, according to a Delaware filing obtained by Lagniappe Labs. At its most recent share price, that would mean just under $490 million in new funding.
• Bitcoin LOLs: This chart is just great. Enjoy!
🎧 Podcast: Kim Hart spoke to our Axios colleague David McCabe to discuss Facebook's latest user data sharing nightmare, the rest of the tech giant's disastrous 2018, and what it means for Facebook means going into next year. Listen here.
The BFD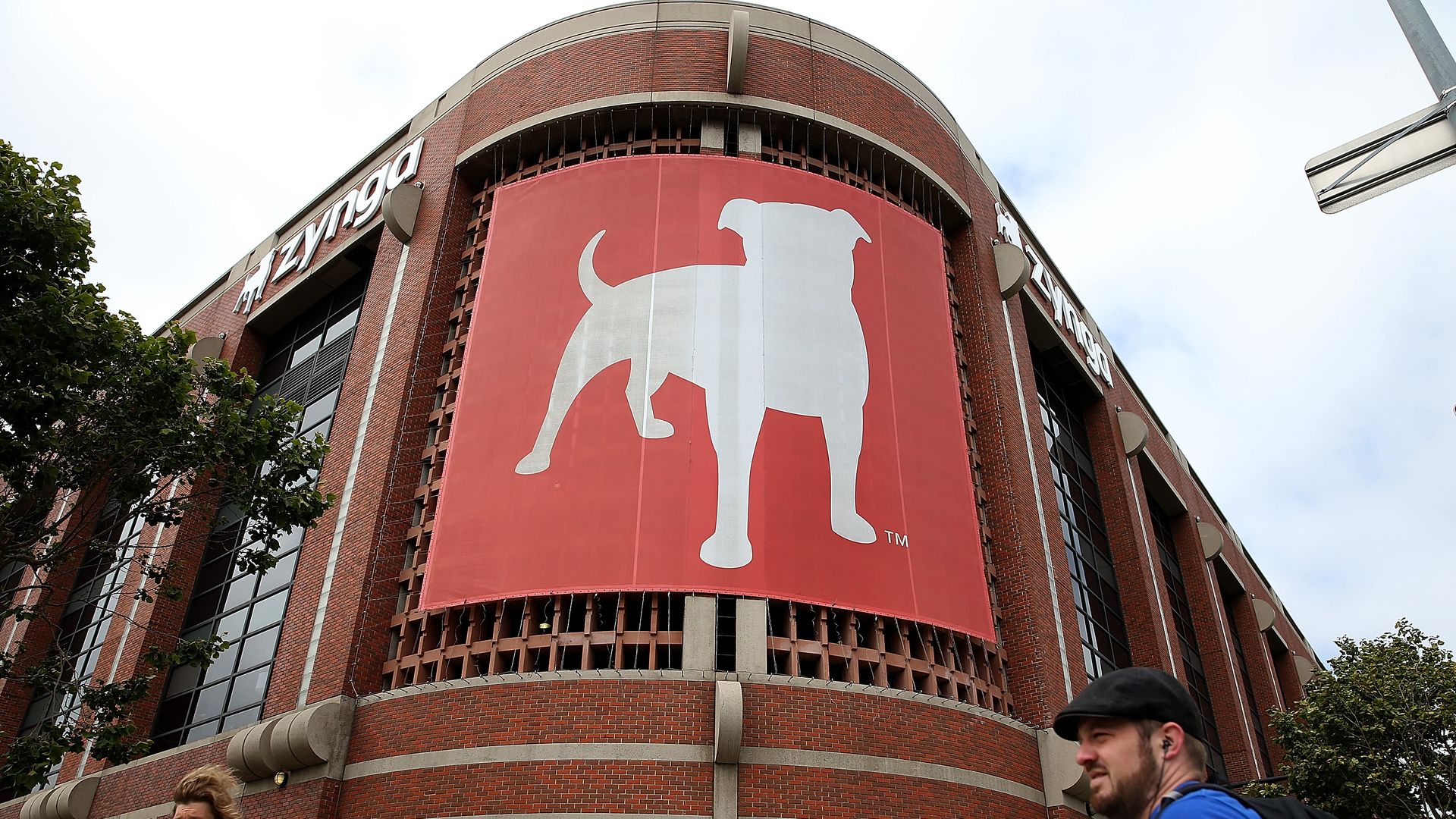 Zynga has agreed to acquire Small Giant Games, a Helsinki-based mobile game studio and maker of the popular Android game Empires & Puzzles. It will first acquire 80% for $560 million in cash and stock, and purchase the rest over the next three years based on profit goals. The current implied total value is $700 million, but that could change.
Why it's the BFD: It's Zynga's largest acquisition to date, topping its 2014 purchase of Natural Motion for $527 million. The 18-month old Empires & Puzzles is also reportedly profitable.
Bottom line: "Under [Frank] Gibeau, who became CEO in 2016, San Francisco-based Zynga has tried to revamp itself as a mobile-focused games maker and is looking for new games to spark growth after a challenging year that saw earnings disappoint. Its shares are down 10 percent year-on-year." — Reuters
Venture Capital Deals
• Woowa Brothers, owner of South Korea's biggest food delivery service, has raised $320 million in new funding from Hillhouse Capital, Sequoia Capital and GIC, valuing the company at about $2.6 billion. http://axios.link/t3sx
🚙ACV Auctions, a Buffalo, N.Y.-based automotive marketplace, has raised $93 million in Series D funding led by Bain Capital Ventures and Bessemer Venture Partners, with Future Fund, Tribeca Ventures and Armory Square Ventures also participating. http://axios.link/5t3X
• Boosted, a Mountain View, Calif.-based maker of electric skateboards, has raised $60 million in Series B funding led by Khosla Ventures and iNovia Capital, with Stanford-StartX Fund and Bay Meadows also participating. More here.
🚑 DrChrono, a Sunnyvale, Calif.-based electronic health record platform company, has raised $10 million in venture debt from SQN Venture Partners. www.drchrono.com.
• Halo Labs, a Philadelphia-based developer of tools for biologics researchers, has raised $5.6 million in Series B funding led by Research Corporation Technologies. www.halolabs.com
🚑 Kypha, a St. Louis, Missouri-based medical diagnostics company, has raised $4 million in Series A funding led by Arsenal Capital Management. http://axios.link/ofjg
🚑 Changing Health, a U.K.-based provider of digital behavior change programs, has raised £3 million ($3.8 million) in funding led by Shift Invest. www.changinghealth.com
• Simplifya, a Denver, Colorado-based developer of regulatory compliance software for the cannabis industry, has raised $3 million in Series C funding led by Merida Capital Partners. http://axios.link/obN3
🚙 Ottopia, an Israel-based company focused on remote assistance for self-driving cars, has closed $3 million in seed funding led by MizMaa Ventures, with Glory Ventures, Plug and Play and NextGear also participating. www.ottopia.tech
Private Equity Deals
• CITIC Capital Partners has acquired a 33% stake in Loscam, a Hong Kong-based provider of supply chain pooling products, from Sinotrans. www.loscam.com/en
• Emerging Capital Partners has acquired a majority stake in Artcaffé Coffee and Bakery Limited, a Kenya-based restaurant group. www.artcaffe.co.ke
• Quad-C Management Inc has made an investment in S.i. Systems, a Canada-based IT staffing company. www.sisystems.com/en-ca
• Gryphon Investors has agreed to acquire RegEd Inc, a Raleigh, N.C.-based provider of compliance and regulatory management services for insurance companies, broker-dealers, banks and other financial services companies, from Falfurrias Capital Partners, which will retain a stake in the company. www.reged.com
• Warren Equity Partners has acquired StormTrap, a Romeoville, Ill.-based provider of stormwater management solutions for municipal, commercial, industrial, and residential customers. www.stormtrap.com
• Omnes has invested €10.8 million in ABMI, a France-based engineering and industrial advisory firm. www.abmi-engineering.com/en
• TowerBrook Capital Partners has closed its previously announced acquisition of Orchid Underwriters Agency, a Vero Beach, Fla.-based managing general underwriter, from Gryphon Investors. www.orchidinsurance.com
• Virtù Equity has agreed to invest in Kerotin, a Canada-based hair care brand. www.kerotin.com
• Northill Capital has agreed to acquire a majority stake in Strategic Investment Group, a Rosslyn, Va.-based investment manager, from FFL Partners. www.strategicgroup.com
🚑 Trive Capital has made an investment in Florida Spine and Joint Institute, a Boca Raton, Fla.-based provider of full spectrum spinal and extremity care services. www.floridaspineandjoint.com
• Palladium Equity Partners LLC has made an investment in Quirch Foods, a Miami-based distributor and exporter of protein and Latin food products. http://axios.link/l5F8
• Stone-Goff Partners has made an investment in Danforth Advisors, a Somerville, Mass.-based provider of outsourced finance, accounting, and strategic services to life science and healthcare companies. www.danforthadvisors.com
Public Offerings
• IBEX Holdings, a Bermuda-based company that provides outsourced customer support and marketing services, withdrew its IPO plans after postponing it earlier this year. It had filed to raise $60 million by offering 4 million shares priced between $14 to $16.
• Iron Horse Acquisition, a New York-based blank check company formed by executives of Cerberus Capital Management, withdrew its plans for a $300 million IPO. It originally planned to raise $500 million by offering 50 million units priced at $10, but later downsized its proposed offering to only 30 million units at the same price. http://axios.link/zyln
More M&A
• Delivery Hero is selling its German operations to Dutch competitor Takeaway.com for €930 million, including €508 million in cash and the rest in shares. Delivery Hero will have a 18% stake. http://axios.link/d0nU
• Liberty Global will sell its DTH satellite TV operations to M7 Group for a total enterprise value of about €180 million ($206.41 million) on a U.S. GAAP basis. http://axios.link/kY6d
Fundraising
• Play Ventures, a Singapore-based VC firm, has raised $22.4 million for a debut fund with a target of $40 million, according to an SEC filing.
• Omnes has raised 72 million euros for its third small-cap fund. www.omnescapital.com
It's Personnel
• J.F. Lehman & Company promoted Glenn M. Shor to partner and David F. Thomas to principal. Both joined in 2010. Previously, Shor worked in D.E. Shaw & Co's private equity group while Thomas was an investment banking analyst with Credit Suisse in the M&A group. www./jflpartners.com
• SV Health Investors has promoted Houman Ashrafian to managing partner and Greg Madden to partner. Ashrafian joined in 2016 as a venture partner while Madden joined in 2002 as an analyst. www.svhealthinvestors.com
• GV (formerly Google Ventures) has added Rosana Kapeller as an entrepreneur-in-residence and David Reshef as a venture partner. www.gv.com
• Aurora Capital Partners has promoted Randy Moser and Andrew Wilson from principal to partner. www.auroracap.com
Final Numbers