December 13, 2019
Top of the Morning
By now you've probably read about the troubles at Away, the smart luggage "unicorn" whose c0-founding CEO just stepped down after a damning story in The Verge about her leadership style.
You also might have read that the CEO, Steph Korey, was subsequently pushed out by investors who had long sought her ouster. According to three sources close to the situation, this is untrue.
The basic backstory is that Away grew too big too fast. Last year it was profitable on around $150 million in revenue, but behind-the-scenes was an understaffed and overworked customer service department, and a Slack-reliant internal communications policy that had evolved from useful for a small startup to distracting and dangerous for a large one.
One source says the investors were generally aware that 2018 holiday sales had strained the system, and that Korey in January hired an executive coach and adopted a 360-review process. But they didn't know the extent of personal conflict or her public criticisms of employees via public Slack.
Investors also knew that the company sought to add independent directors, following a May 2019 fundraise led by Wellington Management.
New investors soon introduced Korey and her co-founder Jen Rubio to Lululemon COO Stuart Haselden for one of the independent director spots.
Multiple sources say that Korey and Rubio were immediately taken with Haselden, particularly given his experience in international expansion and physical retail stores. By late June they were recruiting him for a fill-time job and, by last month, he'd privately agreed to become Away's president and COO.
There also was an expectation that he'd succeed Korey as CEO in around six months, setting the company up for a 2021 IPO.
One source explains the delay as "wanting to make sure the body accepts the organ."
Away had planned to announce Haselden's hire earlier this week, timed to Lululemon earnings, but then The Verge story hit.
Korey, who has publicly acknowledged her mistakes, felt Away's succession plan had become untenable, an orderly process converted into a social media-fueled hot-seat. So she offered to announce Haselden as CEO, and transition into a full-time executive chairman role where she'll largely focus on product development and with Rubio on design. The board accepted but, again, didn't demand it.
An Away spokesman declined to comment on the above timeline, or if the company added independent directors.
The bottom line is that Korey should have gotten executive coaching earlier, as should many first-time CEOs, and made serious errors in staffing and communication. But it's also true that our quenchless thirst for startup villains leads to exaggerated extrapolation, even when errors are acknowledged and addressed.
⚾ Pro Rata Podcast digs into Major League Baseball's plan to sever ties with 42 minor league teams, which has sparked bipartisan political protest. Listen here.
The BFD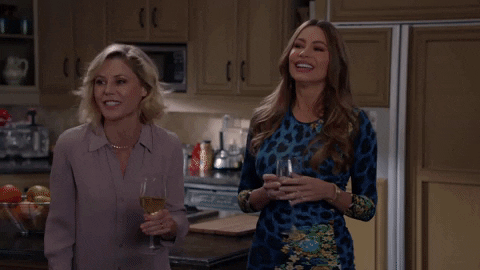 Constellation Brands (NYSE: STZ) revised what had been a $1.7 billion deal to sell a portfolio of low-priced wine and spirits brands to E. & J. Gallo Winery, in order to satisfy FTC concerns. The deal value is now around $600 million lower, with Constellation retaining some of the brands, including Cook's California Champagne and J. Roget American Champagne.
Why it's the BFD: Had the original deal gone through, estimates are that Gallo would have controlled up to 80% of America's discount sparkling wine market and almost its entire wine concentrate market.
More: In a separate transaction, Constellation will sell New Zealand-based Nobilo Wine brand and related assets to Gallo for $130 million.
Bottom line: "Thee proposed smaller sale would still rank as a tremendous moment within the U.S. wine sector, as Gallo would grow even bigger as the top U.S. producer and No. 3 Constellation would shrink to focus on its more profitable premium wine market. Gallo has 23% of the domestic wine market, while Constellation has 11%." — Bill Swindell, The Press-Democrat
Venture Capital Deals
🚑 Grail, a Menlo Park, Calif.-based cancer detection company, secured $125 million of a new $250 million funding round, per an SEC filing.
• EdCast, a San Francisco-based provider of personalized corporate learning software, raised $35 million in Series D funding. Avathon Capital led, and was joined by National Grid Partners and return backers State Street Global Advisors and REV Venture Partners. http://axios.link/I3cM
• Game.tv, a San Francisco-based esports tournament platform, raised $25 million led by Intel Capital. http://axios.link/4A9T
• Theatro, a Dallas-based enterprise mobile voice platform, raised $20 million in Series C funding from Sageview Capital. http://axios.link/Wym6
• Second Closet, a Toronto-based self-storage startup, raised C$13.2 million in Series A funding led by Whitecap Venture Partners. www.secondcloset.com
• Zippin, a San Francisco-based developer of cashier-less checkout technology, raised $12 million. Evolv Ventures led, and was joined by SAP, Arca Continental, Nomura Research Institute, NTT Dococmo, and return backers Maven Ventures, Core Ventures Group, Pear Ventures and Montage Ventures. http://axios.link/J6I4
🚑 Kindbody, a New York-based provider of fertility services to women, raised around $10 million in new funding led by GV. It's now raised a total of $32 million. http://axios.link/MPUa
• Sevenhugs, a Paris-based universal remote control for smart homes, raised $9 million from Xerys Captial. http://axios.link/vFEp
• OneDay, a Dallas-based video platform for corporate "storytelling," raised $5.2 million in Series A funding. Silverton Partners led, and was joined by Spieker Partners, Green Park, and Golf Ventures. http://axios.link/V2i5
• Bluespace.ai, a Palo Alto-based developer of software for autonomous mass transit fleets, raised $3.5 million in seed funding led by Fusion Fund. http://axios.link/BKMk
• Hemlane, a San Francisco-based property management and leasing startup, raised $2.5 million in seed funding led by Prudence Holdings. http://axios.link/QDB4
Private Equity Deals
🚑 Altaris Capital Partners agreed to buy the drug delivery unit of 3M (NYSE: MMM), which makes inhalers and skin patches, for around $650 million. http://axios.link/Bvpg
• Arcline Investment Management agreed to buy Fairbanks Morse, a Beloit, Wis.-based maker of diesel engines and generators, from EnPro Industries (NYSE: NPO) for $450 million. www.fairbanksmorse.com
• McCarthy Capital recapitalized Big Belly Solar, a Needham, Mass.-based maker of solar-powered, sensor-equipped waste and recycling stations for public spaces. www.bigbelly.com
• Morgan Stanley Infrastructure Partners agreed to buy a 50% stake in Altice's Portuguese fiber network for €2.3 billion. http://axios.link/nCio
• Praesidium Investment Management and Rivulet Capital will vote against Thoma Bravo's $2 billion takeover of Instructure (NYSE: INST), in which they hold a combined 12.7% stake. http://axios.link/V4u3
Public Offerings
• Sprout Social, a Chicago-based provider of social media management software, raised $150 million in its IPO. The company priced 8.8 million shares at $17 (middle of range), for a fully-diluted value of $894 million. It will trade on the Nasdaq (SPT) with Goldman Sachs as lead underwriter, and reports a $21 million net loss on $75 million in revenue for the first nine months of 2019, and raised over $100 million in VC funding (most recently at an $840m valuation) from firms like Goldman Sachs, NEA, Lightbank, and Greenspring Associates. http://axios.link/aRc0
🚑 Healthcare Merger Corp., a healthcare-focused SPAC led by Magellan Health chairman (and ex-CEO) Steven Shulman, raised $220 million in its IPO. http://axios.link/LPrC
Liquidity Events
• Delivery Hero (DE: DHER) will pay $4 billion to acquire Woowa Brothers, a South Korean food delivery company that had raised around $450 million from such firms as Sequoia Capital, Altos Ventures, GIC, Hillhouse Capital, IMM PE, Naver, Greenspring Associates, Stonebridge Capital, and Goldman Sachs. http://axios.link/mq40
• DataRobot a Boston-based automated machine learning platform that raised $430 million in VC funding, agreed to buy Paxata, a Redwood City, Calif.-based self-service data prep and data fabric provider that had raised over $90 million from Accenture Ventures, Standard Chartered, Intel Capital, Microsoft, Cisco, DTCP, AirTree Ventures, EDB Investments, In-Q-Tel, The Westly Group, and Accel. http://axios.link/qDa4
• Reliance Industries acquired an 85% stake in NowFloats, an Indian website development startup that had raised around $23 million from firms like Omidyar Network, Iron Pillar, and IIFL Holdings. http://axios.link/oRHD
More M&A
• Asbury Auto Group (NYSE: ABG) is paying $1 billion in cash to buy Dallas-based luxury auto dealer Park Place Dealerships. http://axios.link/WAY5
🍷 Constellation Brands (NYSE: STZ) pulled some brands from a sale of lower-priced wine brands to E&J Gallo Winery, due to regulatory pushback. The move cuts the deal value by around $600 million, to $1.1 billion (including a $250m earnout). http://axios.link/KinP
• Hoya (Tokyo: 7741) made a $1.4 billion takeover offer for Japanese chip-making equipment NuFlare Technology (T: 6256). The bid is at a premium to an existing offer from Toshiba (T: 6502), which already holds a 52% stake in NuFlare. http://axios.link/bUMP
Fundraising
• Benhamou Global Ventures of Palo Alto is raising $125 million for its fourth fund, per an SEC filing.
• Provident Capital Partners, a Southeast Asia-focused private equity firm, reportedly raised $200 million for its second fund. http://axios.link/ovO4
• WestWave Capital, a Redwood City, Calif.-based VC firm, is raising $50 million for its second fund, per an SEC filing.
It's Personnel
• Benedict Evans is leaving Andreessen Horowitz, which he joined in 2014 as a tech analyst. No word yet on his future plans, except relocating to London.
• Oak HC/FT promoted fintech investors Oivind Lorentzen to VP and Brigitte Tondreau to senior associate. www.oakhcft.com
Final Numbers
U.S. businesses now have more debt than American households, for the first time in 28 years. Go deeper.
🙏 Thank you for reading Axios Pro Rata. Please ask your friends, colleagues, and discount wine devotees to sign up.