You're invited tomorrow morning to another Axios event in D.C., this one featuring Senators Mitch McConnell and Mark Warner. Sign up here. Okay, here we go...
https://www.axios.com/newsletters/axios-pro-rata-32ce2037-7057-4367-86d4-eed61e7819fc.html?chunk=0#story0
Top of the Morning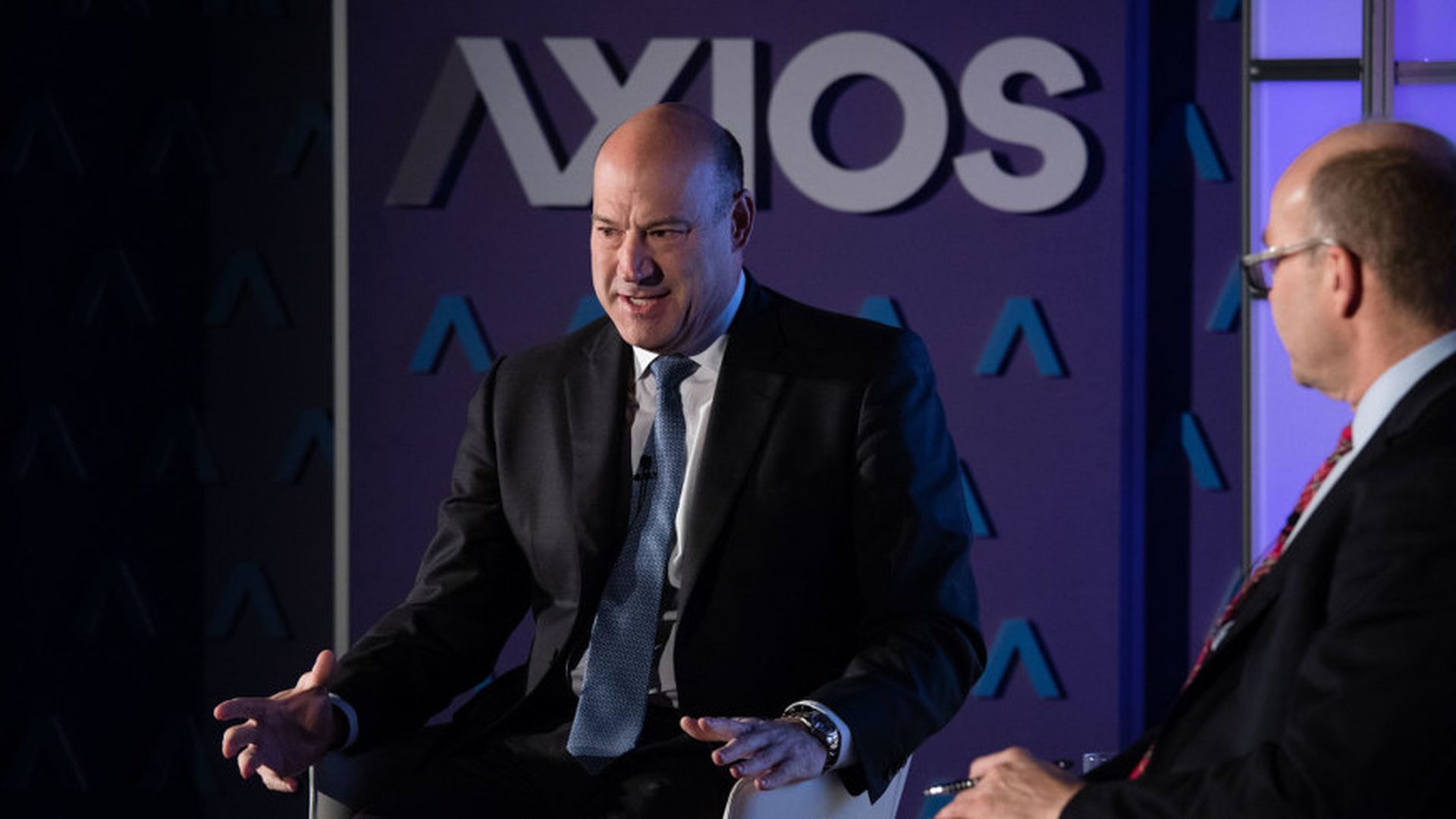 It's a big day for top White House economic advisor Gary Cohn. No, not because the tax bill is about to pass the House (again) and soon be signed into law by President Trump. Instead, it's because he had his first-ever appearance at an Axios live event.
Highlights from the interview, which was conducted by Mike Allen:
Cohn said that if he could change one thing in the tax bill, it would be to have closed the carried interest loophole. He believes it is fundamentally unfair, and adds that President Trump agrees with him. "We probably tried 25 times... The President asked just this past Monday if we could still get rid of it."
As for why the loophole wasn't closed, Cohn was more cagey. He blamed Congress but, when pressed, would only cite unidentified GOP House members from blue states.
History: Cohn said the Bush tax cuts were followed by other countries also lowering their rates, thus reducing their effectiveness. "This would be a failure if we don't capitalize on our competitive opportunity and let the rest of the world catch up to us."
Cohn does not believe tax reform is baked into the stock market. As proof, he claims that a basket of high-tax stocks aren't outperforming a basket of low-tax stocks. Instead, he believes the boom is tied to strong economic growth and that there is plenty of room for more public equities expansion.
Trump cared most about cutting the corporate rate.
Cohn claims that 90% of individuals will be able to file their taxes via postcard, which is a very heady prediction.
Infrastructure comes next, and Cohn insists that the federal government has the required $200 billion. He will not support an infrastructure bank.
He doesn't hold any bitcoin, and doesn't plan to buy any.
Cohn thinks tech companies are getting too much flak, in response to my comment that Silicon Valley has become the new Wall Street. Cohn: "Wall Street probably didn't deserve it either. Your world needs a bad guy, a face to shame. Tech companies have been huge catalysts of economic growth... and have created products you and I can't live without."
• New fund alert: Word is that Section 32, the venture firm formed last year by ex-Google Ventures boss Bill Maris, is back in market with its second fund. $175 million target and a $250 million cap. Maris declined comment, natch.
• Personnel scoop: Natalie Bruss, former VP of digital strategy for Hollywood PR powerhouse ID, has joined real estate-focused VC firm Fifth Wall Ventures as a partner, Axios has learned.
This may at first appear to be an odd hire for Fifth Wall, but partner Brad Greiwe tells Kia that Bruss has the exact expertise that large real estate incumbents need as their industry evolves to focus more on experiences and services. For example, office space is no longer long-term leases for empty buildings—it's WeWork's hip month-to-month co-working model and The Wing's exclusive space for women (neither of which are Fifth Wall investments).
https://www.axios.com/newsletters/axios-pro-rata-32ce2037-7057-4367-86d4-eed61e7819fc.html?chunk=1#story1
The BFD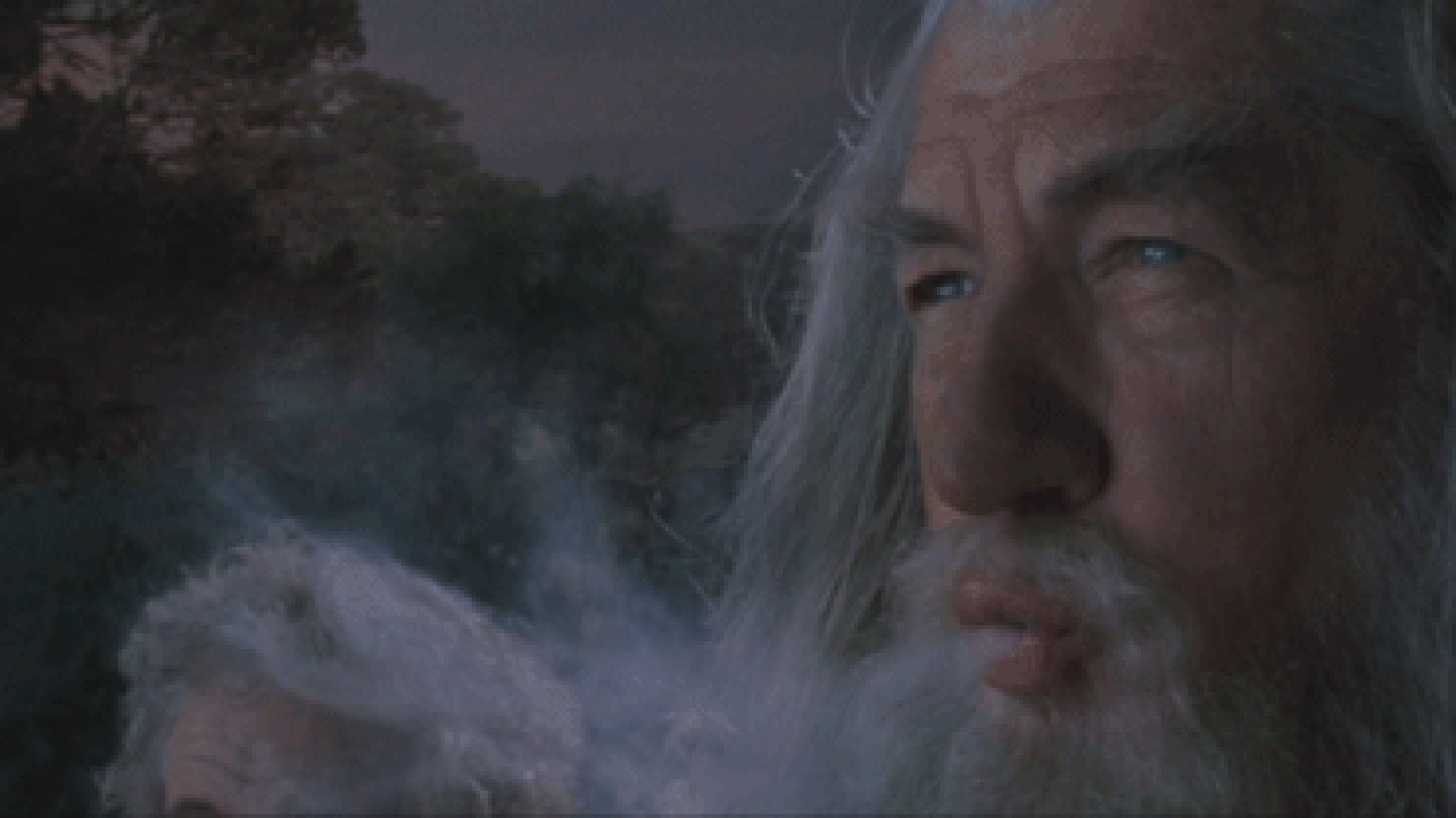 Juul Labs, a San Francisco-based maker of vaping devices, has secured $112 million of what could become a $150 million convertible note offering, per an SEC filing.
Why it's the BFD: Because this is the company that recently hired Kevin Burns to be its CEO, following a spinout from original parent company Pax Labs. If Burns' name sounds familiar, that's because he is a former top partner at TPG Capital who left to help turn around yogurt-maker Chobani as COO. Plus, I see tons of people using these things, particularly when I venture into the more college-centric parts of town.
Bottom line: "Juul's flat rectangular devices, shaped like USB sticks, hit the market in mid-2015 and have surpassed similar devices from the tobacco giants. Bonnie Herzog, an analyst at Wells Fargo, wrote in a report last month, citing Nielsen data over the prior four weeks, that Juul controls 32.9% of the market, ahead of British American Tobacco at 27.4% and Altria at 15.2%. According to the Nielsen data, Juul has generated revenue growth of almost 700 percent to $224.6 million in the past year." — Ari Levy, CNBC
https://www.axios.com/newsletters/axios-pro-rata-32ce2037-7057-4367-86d4-eed61e7819fc.html?chunk=2#story2
Venture Capital Deals
🚑 Orchard Therapeutics, a UK-based developer of gene therapies for orphan diseases, has raised $110 million in Series B funding. Ballie Gifford and ORI Capital co-led, and were joined by Temasek, Cowen Healthcare Investments, Juda Capital, F-Prime Capital and UCL Technology Fund. http://axios.link/M0Q8
• Bima, a Swedish provider of "microinsurance" products for low-income consumers in Africa, Asia and Latin America, has raised $96.6 million in funding from the digital investment unit of German insurer Allianz. http://axios.link/IkMV
• Common, a membership-based shared living startup, has raised $40 million in Series C funding led by Norwest Venture Partners. www.common.com
• Passport, a Charlotte-based provider of mobile payment solutions for the transportation market, has raised $43 million in Series C funding. Bain Capital Ventures led, and was joined by return backers Grotech Ventures, MK Capital and Relevance Capital. www.passportinc.com
• Maana, a Palo Alto, Calif.-based semantic graph search engine to help industrial companies optimize workflow, has raised $28 million in Series C funding. China International Capital Corp. led, and was joined by Eight Square Capital and return backers Intel Capital, GE Ventures, Chevron Technology Ventures, Saudi Aramco Energy Ventures and Shell Technology Ventures. http://axios.link/NBU9
• One Concern, a Palo Alto, Calif.-based developer of AI that predicts the impact of natural disasters, has raised $20 million in Series A funding led by NEA. http://axios.link/wzOS
• Didja, a Mountain View, Calif.-based developer of consumer apps for engagement with live linear television, has raised $12 million in new funding led by Vestech Partners. http://axios.link/cdFu
🍦 Ample Hills Creamery, a Brooklyn-based ice cream maker, has raised $8 million in Series A funding. Rosecliff Ventures led, and was joined by Bullish, Lerer Hippeau Ventures, RiverPark Ventures and The Allana Group. www.amplehills.com
• Dgraph, a San Francisco-based open-source distributed graph database, has raised $3 million from Bain Capital Ventures, Blackbird Ventures, AirTree and Atlassian co-founder Mike Cannon-Brookes. http://axios.link/hWGI
• Aunt Fannie's, a Portland, Ore.-based maker of microbiomic cleaning products and pest solutions, has raised nearly $2.4 million in Series A funding from Monica Nassif (founder of Mrs. Meyer's), David Charne (CEo of Fyrn) and Stuart Erickson (Guggenheim Securities). http://axios.link/Mmc9
• Zesty.io, a developer of web content management systems for marketers, has raised $1.5 million in new seed funding from ClearVision Equity Partners. http://axios.link/dAD6
https://www.axios.com/newsletters/axios-pro-rata-32ce2037-7057-4367-86d4-eed61e7819fc.html?chunk=3#story3
Private Equity Deals
• ACL, a Vancouver-based provider of governance, risk management, and compliance SaaS, has raised US$50 million in minority equity funding from Norwest Equity Partners. www.acl.com
• Alliance Capital, an affiliate of GPB Capital, has acquired a majority stake in San Francisco-based SOL Physical Therapy + Performance Training. www.solpt.com
• American Testing & Inspection Services, a St. Louis-based elevator inspections company owned by family office Cequel III, has agreed to acquire the elevator inspection portfolio of Littleton, Colo.-based Lerch Bates. www.lerchbates.com
⛽ Apollo Global Management and Glencore PLC have been shortlisted for the sale of Rio Tinto Group's remaining coal mines, which could garner more than A$2 billion, per Bloomberg. http://axios.link/GpZe
• Centre Partners has invested in Nearly Natural, a Miami, Fla.-based e-commerce company focused on artificial plants, flowers and trees. www.nearlynatural.com
• Kuvare has agreed to acquire $850 million of fixed annuity reserves, via its Bermuda subsidiary, in partnership with an undisclosed "international insurance company." Kuvare backers include Altamont Capital Partners, Makena Capital Management and Access Holdings. www.kuvare.com
• IK Investment Partners has agreed to acquire Optimum Group, a Dutch printing and labeling company, from Mentha Capital. www.optimumgroup.nl
• Magnitude Software, an Austin, Texas-based portfolio company of Audax Private Equity, has agreed to acquire Innowera, a Dallas-based provider of data management and productivity solutions for SAP processes and workflow. www.magnitude.com
• Northill Capital has agreed to acquire the US and UK fund management businesses of Hastings Management from Australia's Westpac Banking (ASX: WBC). http://axios.link/Ti31
⛽ Produced Water Transfer, a Lafayette, La.-based owner and operator of a water gathering and disposal platform that transfers and disposes of produced and flowback water, has raised an undisclosed amount of funding from Orion Energy Partners. www.orionenergypartners.com
https://www.axios.com/newsletters/axios-pro-rata-32ce2037-7057-4367-86d4-eed61e7819fc.html?chunk=4#story4
Public Offerings
• PlayAGS, a Las Vegas casino equipment company owned by Apollo Global Management, has filed for a $100 million IPO. It plans to trade on the NYSE under ticker AGS, with Credit Suisse and Deutsche Bank serving as lead underwriters. http://axios.link/KI6B
https://www.axios.com/newsletters/axios-pro-rata-32ce2037-7057-4367-86d4-eed61e7819fc.html?chunk=5#story5
Liquidity Events
• The Carlyle Group has agreed to sell Signode Industrial Group, a Glenview, Ill.-based industrial packaging company, to Crown Holdings (NYSE: CCK) for $3.91 billion. http://axios.link/G9eP
• Docusign has agreed to acquire the IP rights and hire the employees of Appuri, a Seattle-based machine learning and data platform startup. Appuri had raised around $6 million in VC funding from Baseline Ventures, TDF Ventures and Divergent Ventures and Vulcan Capital. http://axios.link/MXrj
• Quadrant Private Equity has sold Australian pet food maker Real Pet Food Co. for A$1 billion to Chinese agricultural company New Hope Group. http://axios.link/55ZJ
https://www.axios.com/newsletters/axios-pro-rata-32ce2037-7057-4367-86d4-eed61e7819fc.html?chunk=6#story6
More M&A
• The Blackstone Group has agreed to acquire Taliesin Property Fund (LSE: TPF), a German residential property investment platform, for around €260 million. http://axios.link/mJdV
• Carlos Slim plans to sell more than half of his 17% stake in The New York Times Co. (NYSE: NYT) to U.S. hedge funds. http://axios.link/57q9
• Fosun International (HK: 656) is in exclusive talks to acquire a majority stake in Italian luxury lingerie maker La Perla. http://axios.link/IF6Z
• Japan Display (Tokyo: 6740) is in talks to raise more than $1.8 billion in a private placement from three Chinese panel makers, according to Kyodo News. http://axios.link/89Ug
• Penske Media is among the final suitors for Rolling Stone magazine, according to Vanity Fair. http://axios.link/Dsgd
🚑 Rowsley Ltd. (Singapore: A50) has agreed to acquire Thomson Medical, a provider of healthcare services for women and children in Singapore, from Peter Lim for US$1.18 billion.
https://www.axios.com/newsletters/axios-pro-rata-32ce2037-7057-4367-86d4-eed61e7819fc.html?chunk=7#story7
It's Personnel
• Betty Sheets, a former private equity portfolio manager at IBM, has joined Freeman Spogli & Co. as a senior advisor. www.freemanspogli.com
https://www.axios.com/newsletters/axios-pro-rata-32ce2037-7057-4367-86d4-eed61e7819fc.html?chunk=8#story8
Final Numbers