March 25, 2019
Top of the Morning
Show me the money.
That's what venture capital firm Anchorage Capital is saying to Trustify, a Washington, D.C.-based on-demand platform for private investigators, in which it invested $4.75 million to lead a Series A round in May 2017.
Anchorage last week filed suit against Trustify, arguing that the company had basically disappeared with a subsequent $2 million investment in May 2018 (as part of a Series B round that never materialized).
And I do mean disappeared, as the company appears to be defunct. Office empty, etc. This comes after an ugly breakup between husband/wife co-founders Danny Boice and Jennifer Mellon and a group of Trustify employees suing for back-pay.
Anchorage alleges that it was told that a firm called Nfluence was leading the Series B round, both by CEO Boice and Nfluence managing partner Gary Moon, and that Nfluence had wired a check (causing Anchorage to wire its own). Per the lawsuit, Nfluence never sent any cash and, when Anchorage asked both parties, it allegedly "received no response or explanation."
Anchorage also alleges, in part based on the employee lawsuit, that Boice and Mellon used a good portion of company cash for personal use.
Bottom line: It's doubtful there is any money left to show.
• Disturbing: Last week we noted that Ben Einstein was out as a general partner of Bolt, the hardware-focused VC firm he co-founded in 2013. He subsequently wrote on Medium about how his wife was diagnosed with a severe form of cancer, and then dropped this bomb:
I wish I could say leaving Bolt was my decision and tie a neat little bow on everything, but alas some things aren't so simple. Around the same time that Grace's cancer recurred and we began chemo anew, my former partners informed me they believe I cannot devote the time necessary to care for Grace while being a valuable contributor to Bolt. Just as there are many silver linings with watching those you love boldly and beautifully face their own mortality, there is a silver lining to seeing the true colors of those you work with most closely when life throws you a giant curve ball.
I have made repeated requests for comment from Bolt's two remaining general partners, Axel Bichara and Greg McAdoo, but neither has replied.
• Lyft off? With Lyft's IPO expected later this week, there has been growing coverage of how many ride-hail drivers are upset about their pay, particularly in Los Angeles where take-home has been slashed.
This is something we first discussed last month on the podcast, when I spoke with an Uber/Lyft driver who was helping to organize local peers. Listen here.
A labor group representing drivers sent out a statement yesterday about the suicide of a New York City Lyft driver, connecting his death to his low pay.

Yes, there has been an awful spate of taxi and ride-hail driver suicides in the past year.
The statement was irresponsible. A group spokeswoman confirms to me that she had no information on the driver beyond his occupation, such as any health or family problems. He may indeed have killed himself due to economic distress, but that has not yet been determined.
• Backstage Capital's Arlan Hamilton was on PBS' Amanpour & Co. over the weekend, to discuss her story and our story from last week about its stalled fundraise. Here's the video (discussion of our piece begins at 13:00).
🏀 March Madness: We're down to the Sweet 16, and only one of our 1,300+ players picked each one of them correctly. It's Jeffrey Reitman, who just left Nyca Partners to join a different fintech VC firm as a general partner (he won't tell me which one... yet). His finale is Duke topping Purdue.
The BFD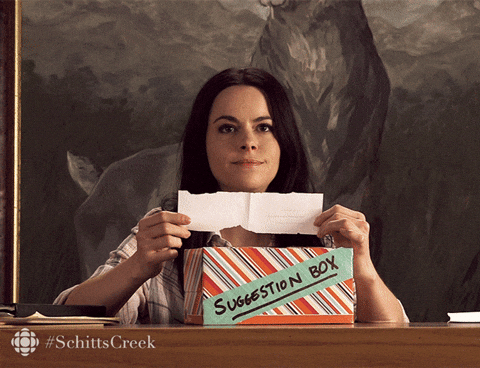 Sycamore Partners is prepping a $1 billion dividend recap for Staples, which would let it recoup around two-thirds of the equity used to buy the office supplies company 16 months ago.
Why it's the BFD: Because this sort of myopic greed gives ammunition to private equity's critics.
For the uninitiated: Dividend recaps are a mechanism whereby private equity-owned companies issue new debt, and then hand proceeds over to the private equity firm (as opposed to using it to grow the business). Sometimes they don't matter too much. Sometimes they form leveraged anchors around a company's neck.
Bottom line: "The recapitalization and any [subsequent] IPO would be focused on the division of Staples that sells anything from pens to office chairs to large corporate clients, which Sycamore carved out of the chain's retail operations at the time of the LBO. The transaction will increase Staples' debt load to $5.325 billion from around $4.25 billion... equivalent to around 4.7 times adjusted EBITDA." — Davide Scigliuzzo & Eliza Ronalds-Hannon, Bloomberg
Venture Capital Deals
• Tinkergarten, a Northampton, Mass.-based developer of an outdoor play curriculum, raised $21 million from WndrCo. www.tinkergarten.com
• CyberX, a Waltham, Mass.-based industrial network security platform, raised $18 million. Qualcomm Ventures and Inven Capital co-led, and were joined by return backers Norwest Venture Partners, Glilot Capital Partners, Flint Capital, and OurCrowd. http://axios.link/QTRt
• Solugen, a Houston-based startup that enzymatically makes industrial chemicals, raised $13.5 million in Series A funding. Fifty Years and Founders Fund co-led, and were joined by Y Combinator. http://axios.link/hRmM
• Skymind, a San Francisco-based open-core data science startup, raised $11.5 million in Series A funding led by TransLink Capital. http://axios.link/1H2u
• Gjirafa, an online search and commerce platform for Albanian-speaking countries, raised $6.7 million in Series B funding from Rockaway Capital. http://axios.link/OIrA
• Tripalink, a Los Angeles-based developer of co-living spaces, raised $5 million led by Calin SJG Fund. http://axios.link/5lu2
🚑 Synerkine Pharma, a Dutch developer of fusion proteins for the treatment of chronic pain, raised €3.3 million in Series A funding from Thuja Capital. www.synerkinepharma.com
Private Equity Deals
• Avaya (NYSE: AVYA), a Santa Clara, Calif.-based telecom equipment and software company, is considering a takeover offer at an enterprise value north of $5 billion (including debt), per Reuters. The private equity bidder was not identified. Avaya was acquired in 2007 for $8.3 billion by Silver Lake and TPG, before later filing for bankruptcy under the weight of its leverage load. http://axios.link/dajh
• Inmarsat (LSE: ISAT), a British satellite company, agreed to be acquired for $3.4 billion by a private equity consortium that includes Apax Partners, Warburg Pincus, the Canada Pension Plan Investment Board and the Ontario Teachers' Pension Plan Board. http://axios.link/oo6j
• Empris agreed to buy British wealth manager IFG Group for £206 million. http://axios.link/EctE
• Transom Capital Group is in exclusive talks to buy the Pelco video surveillance business of Schneider Electric (Paris: SU). http://axios.link/vs5G
Public Offerings
Pinterest, the San Francisco-based social bookmarking platform, filed for a $100 million IPO. It plans to trade on the NYSE (PINS) with Goldman Sachs as lead underwriter. It reports a $63 million net loss on $756 million in revenue for 2018, compared to a $130 million net loss on $473 million in revenue for 2017. http://axios.link/CSiA
• Three operating companies expect to price IPOs on U.S. exchanges this week: Lyft, Genfit and Precision BioSciences. http://axios.link/gvIE
• iHeartMedia, the San Antonio, Texas-based radio broadcasting giant that filed for bankruptcy last March, said that it is considering either an IPO or direct listing as part of its reorganization plan. http://axios.link/u0SO
• Naspers of South Africa plans to float its e-commerce unit in Amsterdam, including its 31% stake in Tencent. http://axios.link/HKFP
• TAP, a Portuguese airline that was partially privatized in 2015, said that it's prepping for an IPO. http://axios.link/Du33
• Zoom Video, a San Jose, Calif.-based videoconferencing company, filed for a $100 million IPO. It plans to trade on the Nasdaq (ZM) with Morgan Stanley as lead underwriter. It reports $7.6 million of net income on $331 million in revenue for 2018, and raised around $160 million in VC funding from firms like Emergence Capital Partners (12.5% pre-IPO stake) and Sequoia Capital (11.4%). Yes, you read that correctly: It's profitable! http://axios.link/I5On
Liquidity Events
• Dragos, a Hanover, Md.-based threat detection and response platform, acquired Alibaba (NYSE: BABA) acquired Infinity Augmented Reality, an Israeli AR glasses platform that had raised around $25 million from firms like Alibaba, Singulariteam, Sun Corp. and Platinum Partners. http://axios.link/K0k5
• NexDefense, an Atlanta-based provider of industrial controls system visibility software. Dragos has raised over $45 million from firms like Allegis Capital, Canaan Partners, Emerson Electric, National Grid and Schweitzer Engineering Labs. NexDefense had raised nearly $10 million from firms like GRA Venture Fund, Spinnaker Venture Partners, BIP Capital and Knoll Ventures. http://axios.link/pNSn
💖 Spark Networks (AMEX: LOV) agreed to buy San Francisco-based dating app maker Zoosk for around $225 million in cash and stock. Zoosk had raised over $60 million, including at a $225 million post-money valuation in 2012, from firms like Bessemer Venture Partners, Keating Investments, Crosslink Capital, Canaan Partners and ATA Ventures. It also tried, and failed, to go public in 2014. http://axios.link/t1vz
🚑 Thermo Fisher Scientific (NYSE: TMO) agreed to buy Brammer Bio, a Cambridge, Mass.-based provider of outsourced R&D and drug manufacturing for gene therapy companies, for approximately $1.7 billion in cash. Sellers include Ampersand Capital Partners. http://axios.link/iFfl
More M&A
• Avon Products (NYSE: AVP) and Brazil's Natura Cosmeticos confirmed they are in deal discussions, without disclosing specifics. http://axios.link/PmZF
• eToro, an Israeli trading platform, agreed to buy Firmo, a Copenhagen-based blockchain platform for financial instruments. http://axios.link/s0Iq
• Onex (TSX: ONEX) agreed to buy Canadian wealth manager Gluskin Sheff (TSX: GS) for around $445 million in cash, or C14.25 per share (28% premium to Friday's closing price). http://axios.link/Tc3n
Fundraising
• Omers Ventures raised €300 million for a new fund focused on European tech startups. It will be led by BGF Ventures vet Harry Briggs. http://axios.link/z1xY
It's Personnel
• Harry Fackelmayer left Summit Partners to join Eight Roads Ventures in London as a vice president. www.eightroads.com
• Beth Pickens joined TSG Consumer Partners as a principal in the firm's new London office. She previously led European consumer banking for William Blair. www.tsgconsumer.com
• Northgate Capital promoted Jana Vaze to CFO and hired Luciana Castro (ex-Abingworth) as VP of investor relations. www.northgate.com
Final Numbers