September 08, 2020
📺 "Axios on HBO" tonight features an interview with Mark Zuckerberg, who talks about right-wing dominance on Facebook, his competitors, and his relationship with President Trump. 11pm ET/PT on all HBO platforms.
🎧 Axios Re:Cap digs into the stalled stimulus, including legislation that would help feed hungry kids, with World Central Kitchen CEO Nate Mook. Listen via Apple or via Axios.
Top of the Morning
President Trump's deadline for a TikTok deal is one week from today, as certainty continues to drain from the voices of sources close to the process.
The big question now is what happens if no deal is struck.
Between the lines: One possibility is that Trump won't follow through on his threat.
This could mean dropping the entire thing altogether, or perhaps saying the parties are close to an agreement but just need a bit more time. Maybe an extra 50 days or so, just to get Trump past Nov. 3.
This might depend on who gets into Trump's ear last. For example, former Trump campaign adviser David Urban has been working the White House on TikTok's behalf. Maybe he can sneak by Peter Navarro at 11:59 pm.
The more likely possibility is that Trump follows through, believing the (still questionable) national security rationale and that anti-China tech is a winning political message.
It's still unlikely TikTok would go offline next Wednesday, particularly given that it's already fighting Trump's executive order in court. Instead, expect this to become a protracted legal battle, reminiscent of the recording industry vs. Napster.
From an executive perspective, the White House would initially use the FTC, although could also leverage Treasury to pressure financial institutions doing business with TikTok. It also may ask Apple and Google to remove TikTok from app stores, although it unlikely to request any sort of forced removal from devices.
TikTok did immediately shut down India operations after a government ban, but the U.S.-China conflict is much different than the India-China conflict, which has included recent military skirmishes at the border. As one source explained it to me: To publicly support TikTok in India was to be viewed as unpatriotic, among both politicians and users.
The bottom line: If this doesn't soon get decided in a boardroom, it's going to get decided in a courtroom.
The BFD
Advantage Solutions, an Irvine, Calif.-based provider of sales and marketing services to consumer goods makers and retailers, agreed to go public via a reverse merger with Conyers Park II Acquisition Corp. (Nasdaq: CPAA), a SPAC formed by Centerview Capital.
Why it's the BFD: Private equity is on both sides of this transaction, illustrating how the industry is integrating what could otherwise become a rival.
Details: The deal gives Advantage an initial enterprise value of $5.2 billion, with existing backers CVC Capital Partners, Leonard Green, and Bain Capital rolling over their entire stake and investing an additional $200 million.
Bonus: UPenn now has a SPAC club. No, I'm not kidding.
The bottom line: "Conyers, whose shares were up 52.2% in premarket trading, said the Advantage Solutions merger is expected to close by late October." — Reuters
Also...
Deal scoop: Stone Point Capital has acquired a majority stake in Bullhorn, a Boston-based provider of software for the professional staffing and recruitment industry.
Selling sponsors Insight Partners and Genstar Capital retained minority stakes, after having purchased Bullhorn nearly three years ago from Vista Equity Partners.
Bullhorn CEO Art Papas tells me that the pro-staffing market is up year over year, despite the pandemic, and that it "was a six-week peak to trough and then another eight weeks back."
He adds his company currently has just under $300 million in annual revenue, but prefers private equity to going public.
"Vista was focused on customer experience and operational excellence... Insight was a big bet on M&A and accelerating the product roadmap. Stone Point focuses on financial services and human capital, which is new for us in a sponsor. [Vista's] Robert Smith says all software companies taste like chicken, but that's not true of private equity sponsors."
LP land: Rhode Island Treasurer Seth Magaziner on Aug. 4 sent a letter to buyout firm Leonard Green & Partners, informing it that the state will no longer invest in Leonard Green funds because of its stewardship of hospital chain Prospect Medical (which has a couple RI facilities).
This got some local media attention, but it really shouldn't have. Not because Magaziner is right or wrong in regards to Prospect Medical, but because it's been 13 years since RI invested with Leonard Green, which just raised $12 billion last year for a new fund.
In other words, Magaziner has no leverage.
Venture Capital Deals
• Byju, an Indian education startup, $500 million in new funding at a $10.8 billion valuation, per multiple reports. Silver Lake led, and was joined by return backers Tiger Global, General Atlantic, and Owl Ventures. http://axios.link/LAPE
🚑 Rain Therapeutics, a Newark, Calif.-based cancer drug developer, raised $63 million in Series B funding. Boxer Capital led, and was joined by Cormorant Asset Management, Samsara BioCapital, Janus Henderson, Logos Capital, and return backers BVF Partners and Perceptive Advisors. http://axios.link/5rkV
• Mollie, a Dutch payments integration platform for e-commerce, raised €90 million in Series B funding led by TCV at a valuation north of $1 billion. http://axios.link/Eurz
• Thunes, a Singapore-based cross-border payments network for emerging markets, raised $60 million in Series B funding. Helios Investment Partners led, and was joined by Checkout.com and return backers GGV Capital and Future Shape. http://axios.link/dP2m
• Nreal, a Beijing-based developer of mixed reality glasses, raised $40 million in Series B funding. Kuaishou Technology led, and was joined by Sequoia Capital China, GP Capital, GL Ventures and CCEIF Fund. Past investors include Shunwei Capital, China Growth Capital, China Everbright Limited New Economy Fund, APlus Capital, IQIYI, and Siasun. http://axios.link/cp7A
• Sarbacane, the French maker of the Mailify email and text marketing platform, raised $27 million led by IDI. http://axios.link/fqeQ
• The OK Co., a Mr. Rogers-inspired app for teaching kids to deal with anger and frustration, raised $11 million from backers like Obvious Ventures, Forerunner Ventures, Greycroft, Abstract Ventures, Dreamers VC, Collab + Sesame, LEGO Ventures, Muse Capital, and Progression Fund. http://axios.link/6zB0
• ThoughtRiver, a London-based contract pre-screening startup, raised $10 million in Series A funding. Octopus Ventures led, and was joined by seed backers Crane, Local Globe, Entrée Capital, and Syndicate Room. http://axios.link/de1J
⛽ SenseHawk, a Saratoga, Calif.-based solar infrastructure intelligence platform, raised $5.1 million in Series A funding. Alpha Wave Incubation led, and was joined by return backer SAIF Partners. http://axios.link/sUTp
🚑 Skin Analytics, a British skin cancer screening startup, raised £4 million in Series A funding. Hoxton Ventures led, and was joined by Nesta and Mustard Seed Ventures. http://axios.link/ZO8W
• Silk and Sonder, a subscription-based mental wellness app, raised $3.6 million in seed funding. Redpoint Ventures led, and was joined by Firebolt Ventures and Tempo Ventures. www.silkandsonder.com
• Transcend Software, a West Windsor, N.J.-based developer of design and automation SaaS tools for engineered infrastructure, raised $3 million in Series A funding led by Vespucci Partners. The deal also spins out Transcend from Oranica Water. www.transcendh2o.com
• Mustard, a motion analysis app for athletics coaching, raised $1.7 million from backers like David Novak (ex-YUM Brands CEO), Mike Dixon (ex-Sequoia Capital), Drew Brees and Nolan Ryan. http://axios.link/MWAx
Private Equity Deals
• Apollo Global Management and Lone Star Funds each are prepping final bids for Asda, the Walmart-owned British supermarket chain that could fetch around £6.5 billion, per The Guardian. http://axios.link/ebMv
🚑 China Resources Capital Management is in talks to buy a control stake in Boya Bio-Pharma, a listed Chinese maker of blood plasma-based treatments, per Bloomberg. http://axios.link/aRq7
• ClearCourse Partnership, backed by Aquiline Capital Partners, acquired FLG, a U.K.-based CRM platform for SMEs. www.clearcoursellp.com
• Collenda, a German portfolio company of Marlin Equity Partners, acquired S4Dunning, a Dutch provider of credit and receivables management software. www.collenda.com
• E.B. Bradley Co., a Vernon, Calif.-based portfolio company of PSP Capital Partners, acquired Jacknob, a New York-based provider of toilet partition hardware and accessories. www.ebbradley.com
🚑 INVL Baltic Sea Growth Fund acquired a 48% stake in MBL Group, a Denmark-based maker of medical mobility devices. Sellers included Accession Mezzanine Capital. www.mbl.dk
• Pacific Equity Partners bought the Australian and New Zealand business of educational products and services company Modern Star from Navis Partners for A$600 million. http://axios.link/GfW9
• Royston Group, a Jasper, Ga.-based portfolio company of Industrial Opportunity Partners, acquired ProImage Wholesale Signs, a Jacksboro, Tenn.-based wholesale manufacturer of retail signage. www.royston-group.com
• Sovos Brands, a Berkeley, Calif.-based portfolio company of Advent International, acquired Birch Benders, a Denver-based maker of better-for-you pancake mixes. Sellers include BFG Partners. http://axios.link/W8ey
• Warburg Pincus acquired Infoniqa, an Austrian provider of HR software and services to DACH countries. www.infoniqa.com
• Warburg Pincus is in talks to invest in Infoblox, a Santa Clara, Calif.-based IT automation and security company owned by Vista Equity Partners, per Bloomberg. The deal could value Infoblox at more than $3 billion. http://axios.link/Jox6
Public Offerings
• Boqii, a Chinese online pet supplies retailer, filed for a $115 million IPO. It plans to list on the NYSE (BQ) with Roth Capital as lead underwriter, and reports a $220 million net loss on $804 million in revenue for the year ending March 31, 2020. Shareholders include China Merchants Bank and Goldman Sachs. http://axios.link/yOvh
🚑 Graybug Vision, a Redwood City, Calif.-based developer of drugs to treat ocular diseases, filed for an $86 million IPO. The pre-revenue company plans to list on the Nasdaq (GRAY) with SVB Leerink as lead underwriter, and raised over $160 million from firms like Deerfield Management (25.7% pre-IPO stake), OrbiMed (24.9%), Clarus Ventures (11.6%), Hatteras Venture Partners (11.3%), CBC Group, and Blackstone Life Sciences. http://axios.link/HGa1
• Pactiv Evergreen, a Lake Forrest, Ill.-based maker of fresh foodservice and related products, set IPO terms to 41 million shares at $18-$21. It would have a fully-diluted market value of $3.4 billion, were it to price in the middle, and plans to trade on the Nasdaq (PTVE). http://axios.link/wlVh
🚑 PMV Pharma, a Cranbury, N.J.-based precision oncology startup targeting p53 mutations, filed for a $100 million IPO. The pre-revenue company plans to list on the Nasdaq (PMVP) with Goldman Sachs as lead underwriter. It's raised in VC funding, including a $70 million Series D round last month, from firms like InterWest Partners (20.5% pre-IPO stake), OrbiMed (20.4%), Euclidean Capital (13.4%), Nextech (8.1%), Viking Global (6.7%), Avoro Capital, RA Capital Management, and Wellington Management. http://axios.link/fxIb
🚑 Prelude Therapeutics, a Wilmington, Del.-based oncology biotech, filed for a $100 million IPO. The pre-revenue company plans to list on the Nasdaq (PRLD) with Morgan Stanley as lead underwriter, and raised $145 million from firms like OrbiMed and Baker Brothers. http://axios.link/LsWk
• Springer Nature, an academic publisher backed by BC Partners and Holtzbrinck Publishing Group, is prepping a Frankfurt IPO that could raise around $1.2 billion later this month, per Bloomberg. http://axios.link/i6C1
SPAC Stuff
⛽ ArcLight Clean Transition Corp., a renewable energy-focused SPAC formed by ArcLight Capital Partners, filed for a $300 million IPO. http://axios.link/MsF8
⛽ Peridot Acquisition, an energy-focused SPAC formed by private equity firm Carnelian, filed for a $300 million IPO. http://axios.link/Rcj7
• VPC Impact Acquisition Holdings, a fintech-focused SPAC led by John Martin (Victory Park Capital, ex-Antares Capital), filed for a $200 million IPO. http://axios.link/WLUl
Liquidity Events
• Ageas, a listed Belgian insurer valued at around €7 billion, recently rebuffed a takeover approach from BE Group, per Bloomberg. http://axios.link/OXNx
• Intercontinental Exchange (NYSE: ICE) completed its $11 billion purchase of Ellie Mae, a Pleasanton, Calif.-based provider of mortgage finance software, from Thoma Bravo. http://axios.link/dhcZ
• Progress (Nasdaq: PRGS) agreed to buy Chef, a Seattle-based continuous automation software company that had raised over $100 million from firms like Battery Ventures, Citi Ventures, Threshold Ventures, Ignition Partners, DFJ Growth, and Scale Venture Partners. www.chef.io
More M&A
• Ageas, a listed Belgian insurer valued at around €7 billion, recently rebuffed a takeover approach from BE Group, per Bloomberg. http://axios.link/OXNx
• General Motors (NYSE: GM) acquired an 11% stake in Arizona-based electric truck developer Nikola (Nasdaq: NKLA). http://axios.link/VHwn
Fundraising
• Deutsche Private Equity raised €1 billion for its fourth fund. www.dpe.de
• Do Ventures, a Vietnamese VC firm co-led by Nguyen Manh Dung (ex-CyberAgent Ventures) and Vy Hoang Uyen Le (ex-ESP Capital), is raising $50 million for its debut fund. http://axios.link/AIGz
• GI Partners raised $1.8 billion for its first "data infrastructure" fund, which will invest in hard asset infrastructure companies and properties like data centers. www.gipartners.com
It's Personnel
• María Auersperg joined Mosaic Ventures in London. She previously spent a few months with Balderton Capital and, before that, was an operations strategy manager with Lyft. www.mosaicventures.com
• White Star Capital, a Montreal-based VC firm, promoted CFO Julie Plouffe and general counsel Patrick Recasens Morente to general partners. It also promoted Sanjay Zimmermann to principal and hired Tandis Azarbad (ex-Forthlane Partners) as VP of finance. www.whitestarvc.com
• Whit Williams joined Atlantic Street Capital as COO. He previously was a partner with PennantPark Investment Advisers. www.atlanticstreetcapital.com
Final Numbers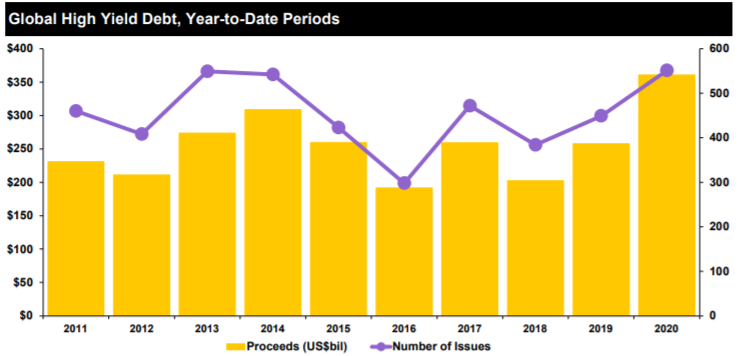 ✔️ Thanks for reading Axios Pro Rata! Please ask your friends, colleagues, and SPAC students to sign up.