Axios Pro Rata
November 13, 2018
Situational awareness: Amazon just made it official, picking Northern Virginia and Queens for its new giant satellite offices (sorry, there's no such thing as a second or third headquarters). It also will open a large new operational facility in Nashville.
Top of the Morning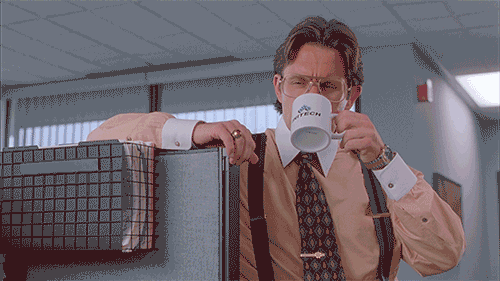 WeWork this morning told bond investors that it has raised $3 billion in new funding from SoftBank, at the same terms as a $1 billion convertible preferred financing infusion from August (i.e., minimum conversion value of $42 billion).
This is from SoftBank corporate, not from SoftBank Vision Fund (which remains an existing investor). No word on earlier reports that Vision Fund is negotiating for a majority stake in WeWork, although we subsequently heard that WeWork had taken control off the table.
WeWork ended September with around $6.4 billion of pro forma cash ($5b at parent).
Q3 revenue was $482 million (vs. $241m from year-earlier), community-adjusted EBITDA was $121 million ($65m), and net loss was $497 million (some of which gets attributed to Asia partners).
Expectations are that WeWork will open more desks in Q4 than it did in all of 2017, and also more than in Q2 and Q3 combined.
• Antitrust: President Trump yesterday claimed that "Comcast routinely violates antitrust laws," even though there has been no such finding by his Justice Department.
Trump's tweet seems to have stemmed by the American Cable Association's request that DOJ investigate Comcast for antitrust investigations, including its alleged use of Hulu as a "new weapon against its rivals.
It also came one day after incoming House Intelligence Committee chair Adam Schiff told "Axios on HBO" that he wants to investigate possible Trump administration influence in the DOJ's legal attempts to block the AT&T-Time Warner merger on antitrust grounds — comments that were noted yesterday by AT&T CEO Randall Stephenson during a WSJ conference.
Go deeper: Media mergers as political targets.
• Secondary stuff: We're beginning to hear about secondary market trades of funds that specialize in buying minority stakes of private equity general partners. Do we call these tertiary deals?
Also notable that some sources say that recent minority stake deals are going at much higher price multiples than publicly-traded PE firms are receiving. An IR chief at one of those publicly-traded firms suggested one big difference is that the former are being done by investors with long-term horizons, whereas the latter are often hedge funds that have to make quarterly marks.
🎧 Podcast: Yesterday we did a Veteran's Day edition, focused on the increase in vet suicides and what's being done to stem the tragic tide. I was joined by my wife, Dr. Jennifer Primack, who focuses on veteran suicides as a clinical psychologist at the VA Medical Center in Rhode Island. Listen here.
The BFD
The Blackstone Group is considering offers for potential purchases of assets from struggling General Electric, which has hired Goldman Sachs and J.P. Morgan to help it devise yet another restructuring plan, according to Fox Business Network.
Why it's the BFD: Because GE really needs a lifeboat, with its stock tanking, its debt approaching junk-bond status and its dividend cut to just a single penny.
Rolodex: One point of reported contact is Dave Calhoun, Blackstone's head of private equity operations. He's a former vice chairman of GE, where he also led GE Infrastructure, and pals with new GE CEO Larry Culp.
Bottom line: "Culp has kept his exact intentions about how he envisions the future of the company close to the vest, bankers say, because he is unsure about what course he should take: A radical downsizing of the company that would mark the end of the modern GE, or simply sell off many of the company's units that would allow GE to exist in just a few business lines." — Charlie Gasparino, Fox Business Network
Venture Capital Deals
• NetEase Cloud Music, a Chinese streaming music unit of NetEase (Nasdaq: NTES), raised $600 million in minority equity funding from firms like Baidu, General Atlantic and Boyu Capital. http://axios.link/dbc2
• Ucommune, a Chinese co-working space company, raised $200 million in Series D funding at a $3 billion valuation led by CEC Capital. http://axios.link/qJe7
• Sojern, a San Francisco-based travel marketing platform, raised $120 million led by TCV. http://axios.link/tCUd
• Poynt, a Palo Alto-based smart payment terminal maker, raised $100 million in Series C funding from firms like Elavon and National Australia Bank. http://axios.link/hS2m
• Ridecell, a San Francisco-based autonomous ride-hail platform, raised $32 million in new Series B funding (round total now $60m). Activate Capital led, and was joined by Munich Re Ventures, LG Technology Ventures, BNP Paribas, Sony Innovation Fund, Ally Ventures, Khosla Ventures and DENSO. http://axios.link/d9Pn
• Velox, an Israeli developer of mass production direct-to-shape digital printing technology, raised $32 million co-led by JAL Ventures and O.R.T. Technologies. www.velox-digital.com
🚑 Ribometrix, a Durham, N.C.-based drug developer focused on modulating RNA activity, raised $30 million in Series A funding. M Ventures led, and was joined by Amgen Ventures, Pappas Capital and Illumina Ventures. Founding investors SV Health Investors, AbbVie Ventures, Hatteras Venture Partners, MP Healthcare Venture Management, the Dementia Discovery Fund and Alexandria Venture Investments. www.ribometrix.com
• XM Cyber, an Israeli automated APT simulation and remediation platform, raised $22 million in Series A funding from Macquarie Capital, Nasdaq Ventures, Our Innovation Fund, LP and UST Global. www.xmcyber.com
🚑 Nyxoah, a Belgian developer of a nerve stimulation treatment for sleep apnea, raised around $17 million led by Australian hearing aid maker Cochlear. http://axios.link/ixRI
• Anorak, a British life insurance advice platform, raised £5 million in Series A funding led by Kamet Ventures. http://axios.link/HFm2
• Fluidly, a London-based provider of cashflow management solutions for SMEs, raised £5 million in Series A funding. Nyca Partners led, and was joined by Octopus Ventures and Anthemis. www.fluidly.com
• ParkWhiz, a Chicago-based parking network, raised $5 million in new Series D funding from Amazon's Alexa Fund, Alate Partners, Chaifetz Group and Purple Arch Ventures. The round total is now $25 million, led by NewSpring Capital. http://axios.link/IMNx
• AwanTunai, an Indonesian P2P lender, raised $4.3 million in Series A funding co-led by Insignia Venture Partners and AMTD Group. http://axios.link/VK2v
• CheckMate, an India-U.S. startup that helps restaurants manage multiple food-ordering platforms, raised $3 million in Series A funding from Tiger Global. http://axios.link/7GLD
• For Days, a Brooklyn-based sustainable clothing startup, raised $2.8 million in seed funding. Rosecliff Ventures led, and was joined by Collaborative Fund, Congruent Ventures, Third Prime Capital, Closed Loop Ventures, Bleu Capital, Gramercy Fund and Ride Ventures. http://axios.link/61jE
Private Equity Deals
• Calabrio, a Minneapolis-based provider of customer engagement and analytics software, raised an undisclosed amount of funding from existing backer KKR. www.calabrio.com
• ClearCourse Partnership, a portfolio company of Aquiline Capital Partners, acquired MillerTech, a UK-based provider of CRM systems to not-for-profits. www.millertech.co.uk
• Lovell Minnick Partners acquired a majority stake in SRS Acquiom, a Denver-based provider of tech-enabled services related to M&A settlement, support and risk mitigation. www.srsacquiom.com
• Myotek, an Irvine, Calif.-based portfolio company of New Water Capital, acquired Amptech, a Manistee, Mich.-based maker of manufactures circuit boards and other electronic assemblies. www.myotek.com
• PPC Partners agreed to buy Plaskolite, a Columbus, Ohio-based maker of transparent thermoplastic sheet products, from Charlesbank Capital Partners. http://axios.link/URUg
More M&A
• BlaBlaCar, a French carpooling company that has raised over $100 million from firms like Insight Venture Partners, agreed to buy French bus operator Ouibus. http://axios.link/Z1AK
⛽ Chevron, Exxon Mobil and ConocoPhillips are among those considering takeover bids for privately-held Endeavor Energy Resources, a Midland, Texas-based oil producer that could fetch $15 billion, per Bloomberg. http://axios.link/sbrn
• Kellogg Co. (NYSE: K) said it will explore a divestiture of its cookies and fruit snacks businesses. Yes, this means the Keebler Elves are officially for sale. http://axios.link/ypJg
🚑 Nestlé Health Science boosted its investment in food allergy biotech Airimmune (Nasdaq: AIMT) from 14.46% to 18.9%. http://axios.link/bUHe
• Rabobank is considering a sale of its U.S. retail banking and wealth management operations, per Reuters. A deal could fetch more than $1 billion. http://axios.link/fpaZ
Fundraising
• Huaxing Growth Capital of China is raising $600 million for its third fund, per ChinaMoneyNetwork. http://axios.link/6GqJ
• The Monetary Authority of Singapore launched a $5 billion private equity fund focused on both companies and infrastructure projects. http://axios.link/qbzo
• Pike Street Capital Partners, a Seattle-based mid-market private equity firm, is raising $200 million for its debut fund, per an SEC filing. www.pikestreetcapital.com
• Resolute Ventures of San Francisco is raising $75 million for its fourth early-stage fund, per an SEC filing. www.resolute.vc
Final Numbers
Goldman Sachs shares fell 7.5% yesterday, as fallout continued from a Malaysia bribery scandal.
Malaysian Prime Minister Mahathir Mohamed to CNBC: "Obviously we have been cheated. Of course there is evidence that Goldman Sachs has done things which are wrong."
Goldman's former top banker in Asia, Tim Leissner, as part of a plea deal: "I conspired with other employees and agents of Goldman Sachs very much in line of its culture at Goldman Sachs to conceal facts from certain compliance and legal employees of Goldman Sachs."
Go deeper: Key questions for GS on the Malaysia scandal