July 23, 2018
Top of the Morning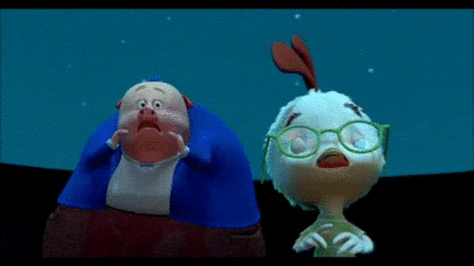 Last week in Aspen I moderated a lunch session with five VCs, which was supposed to be about "investing in uncertain times."
This of course led to talk of economic cycles (i.e., are we in a bubble?), with some of the more, ummmm, experienced VCs recalling the dotcom bust horrors from 17 or 18 years ago.
But here's the thing: Venture capital, as an industry, pulled through that era in much better shape than anyone expected at the time, and also better than many today seem to remember.
Yes, some firms disappeared. Particularly corporate venture arms and shops that had just been formed at the peak.
And, yes, several established firms gave money back, as they had raised more than was needed in a new world of lower valuations and fewer opportunities.
Finally, of course there were losses. Big ones that still get reflected in long-term industry returns data.
Most of the "brand name" firms from that era, however, are still investing today. And vintage-year returns data from Cambridge Associates shows that pooled returns only went negative for two years in that era (1999 & 2002), while median returns suffered 4 negative years out of five before returning to positive territory for the next 13 years (many of which were double-digit). Top-quartile returns never turned red.
Bottom line: The pain was so pronounced because it was so unexpected, particularly among those who had begun to believe in the end of cycles. But it wasn't really repeated during the Great Recession, and I tend to think most of those who'll get washed out the next time around are the same types of tourists who suffered the most in the Y2K afterglow.
• Hmmmm: After Bloom Energy filed to go public, we noted with surprise that the fuel cell maker had given share grants to two execs of a now-defunct placement agent that had defrauded Bloom investors. Now, in a subsequent filing, Bloom reveals that those two execs are now "seeking to compel arbitration and alleging a breach of a confidential agreement from June 2014.
In other words, the ex-placement agents apparently believe Bloom shouldn't have disclosed the share grants in its original IPO filing. Bloom, for its part, says it believes "these claims lack merit and intend to defend this matter vigorously."
• Today in Abraaj: Okay, this has gotten embarrassing. Bloomberg reports that Cerberus bailed after not receiving enough investor support, making it the second firetruck to be turned away by those still inside the burning building (Colony Capital was the first).
Both Abu Dhabi Financial Group and York Capital Management remain involved. But time is of the essence, both for remaining employee morale and peace of mind for existing portfolio companies.
• Coming attractions: Ellen Pao, the once (and future?) venture capitalist who sued Kleiner Perkins for gender discrimination, will see her memoir get the streaming screen treatment — having sold the rights to Netflix and Shonda Rhimes.
• 1 cool thing: In conjunction with today's podcast launch, Axios teamed up with Merriam-Webster to bring you today's Word of the Day. It's "Pro Rata" (adverb), or "in proportion." Further defined as "proportionately according to an exactly calculable factor (such as share or liability)."
The BFD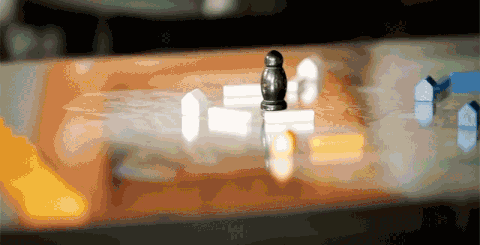 PAI Partners said it has entered exclusive talks to buy Asmodee, the French game-maker responsible for Settlers of Catan and Ticket to Ride, from Eurazeo.
Why it's the BFD: Because while Catan felt like it reached peak popularity earlier this decade, Asmodee revenue continues to be a rocket-ride, up 17% to €442 million last year. Moreover, it was worth just around €140 when acquired by Erazeo in 2013, but the FT reports the new sale price could be around €1.2 billion (including debt).
Bonus: In addition to the Catan franchise, Asmodee makes a game called Takenoko, which involves resolving a diplomatic dispute between China and Japan by growing and feeding bamboo to pandas. And it's very popular, proving again that there really are no bad ideas.
Bottom line: "Asmodee's new owners are expected to grow its digital offering on platforms such as Apple's App Store and Google Play and to build the business through acquisitions... [and] pursue a strategy similar to that of Lego in developing movie or comic franchises based on Asmodee's games." — Javier Espinoza, FT
Venture Capital Deals
• Culture Amp, an Australian employee feedback platform, raised A$40 million in Series A funding led by Blackbird Capital. http://axios.link/Q5k7
• Cogito, a Boston-based "augmented intelligence" startup, raised $37 million in Series C funding. Goldman Sachs led, and was joined by return backers Salesforce Ventures and OpenView Venture Partners. http://axios.link/lzk6
• SessionM, a Boston-based, customer loyalty data aggregator, raised $23.8 million in new funding. Salesforce Ventures led, and was joined by return backers Causeway Media Partners, CRM, General Atlantic, Highland Capital Partners and Kleiner Perkins. http://axios.link/dKFj
• Xage Security, a Palo Alto-based, raised $12 million in Series A funding. March Capital Partners led, and was joined by GE Ventures, City Light Capital, and NexStar Partners. www.xage.com
• LoanSnap, a San Francisco-based home mortgage platform, raised $8 million in Series A funding led by True Ventures. http://axios.link/8nOD
• Blavity, a San Francisco-based digital content site aimed at black millennials, raised $6.5 million in Series A funding. GV led, and was joined by Comcast Ventures, Plexo Capital and Baron Davis Enterprises. http://axios.link/2Mdp
Private Equity Deals
🚑 Apollo Global Management is in talks to buy Brentwood, Tenn.-based hospital operator LifePoint Health (Nasdaq: LPNT) for upwards of $6 billion, per Reuters. http://axios.link/lcQR
• FedData, a Linthicum, Md.-based provider of infrastructure and services to the DoD and national intelligence community, raised an undisclosed amount of funding from McNally Capital (lead), Profile Capital Management and Pine Crest Capital.
⛽ KKR has agreed to buy Taiwan-listed petrochemicals company LCY Chemical Corp. for around $1.56 billion. http://axios.link/fS1l
• The Riverside Co. acquired a majority stake in Abracon, a Spicewood, Texas-based provider of passive and electromechanical timing, synchronization, power, connectivity and RF solutions, from Evergreen Pacific Partners. www.abracon.com
• Tata Motors has restarted talks to sell a stake in its engineering business, per Bloomberg. The Indian owner of Jaguar Land Rover previously had a deal to sell a 43% position in the unit to Warburg Pincus, but the two sides called off the agreement in February. http://axios.link/lAX2
⛽ Wren House, a London-based infrastructure investment unit of the Kuwait Investment Authority, has agreed to buy pipeline operator North Sea Midstream Partners from ArcLight Capital for around £1.3 billion, according to Reuters. Rival bidders reportedly included Blackstone, JPMorgan and KKR. http://axios.link/rCXI
Public Offerings
• 11 companies are expected to price IPOs this week on U.S. exchanges, including Pinduoduo, Focus Financial, Cango and Bloom Energy. http://axios.link/NDcI
• Arlo Technologies, the San Jose, Calif.-based security-camera making unit of Netgear (Nasdaq: NTGR) set IPO terms to 10.2 million shares at $18-$20. It would have an initial market cap of around $1.38 billion, were it to price in the middle, and plans to trade on the NYSE (ARLO), with BofA Merrill Lynch as lead underwriter.
• Cushman & Wakefield, a Chicago-based real estate services firm, set IPO terms to 45 million shares at $16-$18 per share. It would have an initial market cap of around $3.37 billion, were it to price in the middle, and plans to trade on the NYSE (CWK) with Morgan Stanley as lead underwriter. Shareholders include TPG and PAG Asia Capital.
• Eventbrite has confidentially filed for an IPO, with plans to price later this year, according to the WSJ. Goldman Sachs and JPMorgan are managing the process. The San Francisco-based company has raised around $350 million in VC funding, most recently at a $1.5 billion valuation, from firms like Sequoia Capital, Tiger Global, SV Angel, Uncork Capital and T. Rowe Price. http://axios.link/do96
• HSE24, a home-shopping network owned by Providence Equity Partners, is prepping a 2019 IPO after sale plans failed, according to the WSJ. http://axios.link/8mig
• Sonos, a Santa Barbara, Calif.-based maker of smart speaker systems, set IPO terms to 13.89 million shares at $17-$19. It would have an initial market cap of $1.77 billion, were it to price in the middle, and plans to trade on the Nasdaq (SONO) with Morgan Stanley as lead underwriter. Shareholders include KKR (25.7% stake), Index Ventures (13%) and Redpoint Ventures (5.2%).
Liquidity Events
• Alight Solutions, a Lincolnshire, Ill.-based benefits administrator owned by New Mountain Capital, has agreed to sell its India business to Wipro for $117 million in cash. http://axios.link/HRqW
🚑 PTC Therapeutics (Nasdaq: PTCT) has agreed to buy Agilis Biotherapeutics, a Cambridge, Mass.-based developer of a gene therapy platform for rare CNS diseases, for upwards of $795 million (including $200m in cash and stock upfront). Agilist had raised around $20 million from Sands Capital Ventures, Third Security, BioMatrix Partners and WhiteRock Capital Partners. http://axios.link/iIQS
• TransDigm (NYSE: TDG) acquired Skandia, a Davis Junction, Ill.-based provider of interior products and services to the aviation market, from Graycliff Partners. www.skandiainc.com
More M&A
• Atos (Paris: ATOS) agreed to buy Troy, Mich.-based IT company Syntel (Nasdaq: SYNT) for $3.57 billion in cash, or $41 per share (5% premium to Friday's closing price). http://axios.link/lc4c
• Esterline Technologies (NYSE: ESL), a Bellevue, Wash.-based aerospace parts maker, is considering a sale process that could fetch around $3 billion, per the WSJ. http://axios.link/quLj
🚑 GlaxoSmithKline (LSE: GSK) is considering a breakup into a pair of independent companies, per the FT. http://axios.link/IE24
⚽ Wes Edens (Fortress Investment Group) and Egyptian billionaire Nassef Sawiris have acquired a 55% stake in UK football club Aston Villa. http://axios.link/cSmw
• WPP Group (LSE: WPP) is in talks to sell a minority stake in its Chinese unit for upwards of $2.5 billion, per Sky News. Suitors include Alibaba, Tencent and China Media Capital. http://axios.link/V6WD
Fundraising
• Ares Management has closed its fourth European direct lending fund with €6.5 billion. www.aresmgmt.com
• Long Hill Capital, a Chinese VC firm focused on the consumer and healthcare sectors, raised $265 million for its second fund. www.lhcap.cn
• Ridge Ventures, an early-stage firm based in San Francisco, raised $130 million for its fourth fund, per an SEC filing.
It's Personnel
• David Brent joined private equity firm Altas Partners as a partner. He previously was with Apollo Global Management. www.altaspartners.com
• Obvious Ventures promoted Nan Li to managing director. He had joined the firm in 2015 from Innovation Endeavors.
Final Numbers
Go deeper: Robots are stepping in to fill the worker shortage
Also, don't miss our Special Report on the aging, childless future