Axios Pro Rata
March 06, 2018
Greetings from Washington, D.C., where I'm at Axios headquarters for some meetings. Remember to send me feedback and tips via email ([email protected]) or my tip box (http://axios.com/tips). Okay, here we go...
Top of the Morning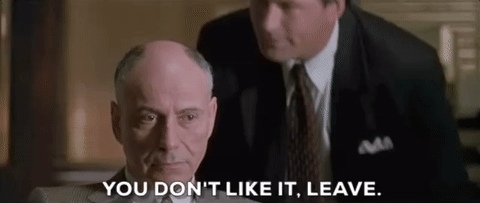 The NY Times published a buzzy piece over the weekend titled "Silicon Valley is over, says Silicon Valley" — which chronicled a recent Midwestern bus tour for Bay Area VCs. They lauded the startups, gawked at the low home prices and learned that cities like Akron and South Bend have restaurants where you don't order microwaved food at a counter.
The takeaway was that even though there "isn't a full-blown exodus yet," a growing number of Valley investors and tech execs are "flirting with the idea of leaving Silicon Valley."
But don't worry Silicon Valley, you aren't losing your venture capitalists. Flirting is very different from deciding to have a fling, let alone a marriage.
Just two weeks ago I told J that I could see us being happy living in Vermont. Then we drove home from our ski vacation.
This isn't to say the bus trip, and similar excursions, don't have an impact. They do, in terms of coastal investment dollars flowing into Midwestern startups. And there is data to suggest that California-focused funds no longer generate most of the top returns. But investing ≠ relocating.
"I suspect many of the folks who participated... will invest more outside of the valley, but I doubt many will set up shop outside of the Bay Area," says J.D. Vance.
Vance, of course, is an exception to that rule. And there are others, like the co-founders of firms like Drive Capital and Cintrifuse. But they can still be counted on two hands.
"For the local economy, we need VC investment more than actual VCs living here," says a Midwestern investor who preferred not to be named. "Hopefully they can make good deals here, which will help pay the rent back home."
• Deal scoop: Kia reports that Mesosphere, maker of a "data center operating system," is raising $40 million in new funding. No comment from the San Francisco-based company, which previously raised nearly $125 million from firms like HP, Microsoft, Khosla Ventures, Andreessen Horowitz and Data Collective.
• Chip chat: The hostilities ratcheted up even further yesterday, with Qualcomm accusing Broadcom of lying about its knowledge of the CFIUS process (and Broadcom replying, correctly, that Qualcomm was disputing something Broadcom never really said in the first place).
Qualcomm has indeed pushed back today's shareholder meeting to April 5.
Sen. Tom Cotton (R-AR) tweeted his opposition to the tie-up, which is a giant step beyond others pols' requests for CFIUS review.review.
• San Diego Union-Tribune obit headline: Tower Records founder Russ Solomon dies while watching Oscars and drinking whiskey.
• Trumpland: Gary Cohn reportedly is making his last stand on tariffs this Thursday, bringing a group of CEOs to the White House who believe their companies will suffer from Trump's plan for steel and aluminum imports.
Why it matters: Because there is a growing belief -- or at least a growing suspension of disbelief -- that Trump could soften his stance, particularly due to pressures from both his own party and foreign allies like Theresa May and Justin Trudeau (the latter of which, the theory goes, might become more amenable to NAFTA changes were Canada to receive a tariff exclusion).
But, but, but: No one really has a clue what Trump will ultimately do, particularly given his continued conflation of trade balances with balance sheets. And it is yet another reminder why administrations typically wait until major economic policies are fully-baked before publicly announcing them.
Fond memories of when "uncertainty" was used as an explanation for why markets were sagging or new hiring was slow...
The BFD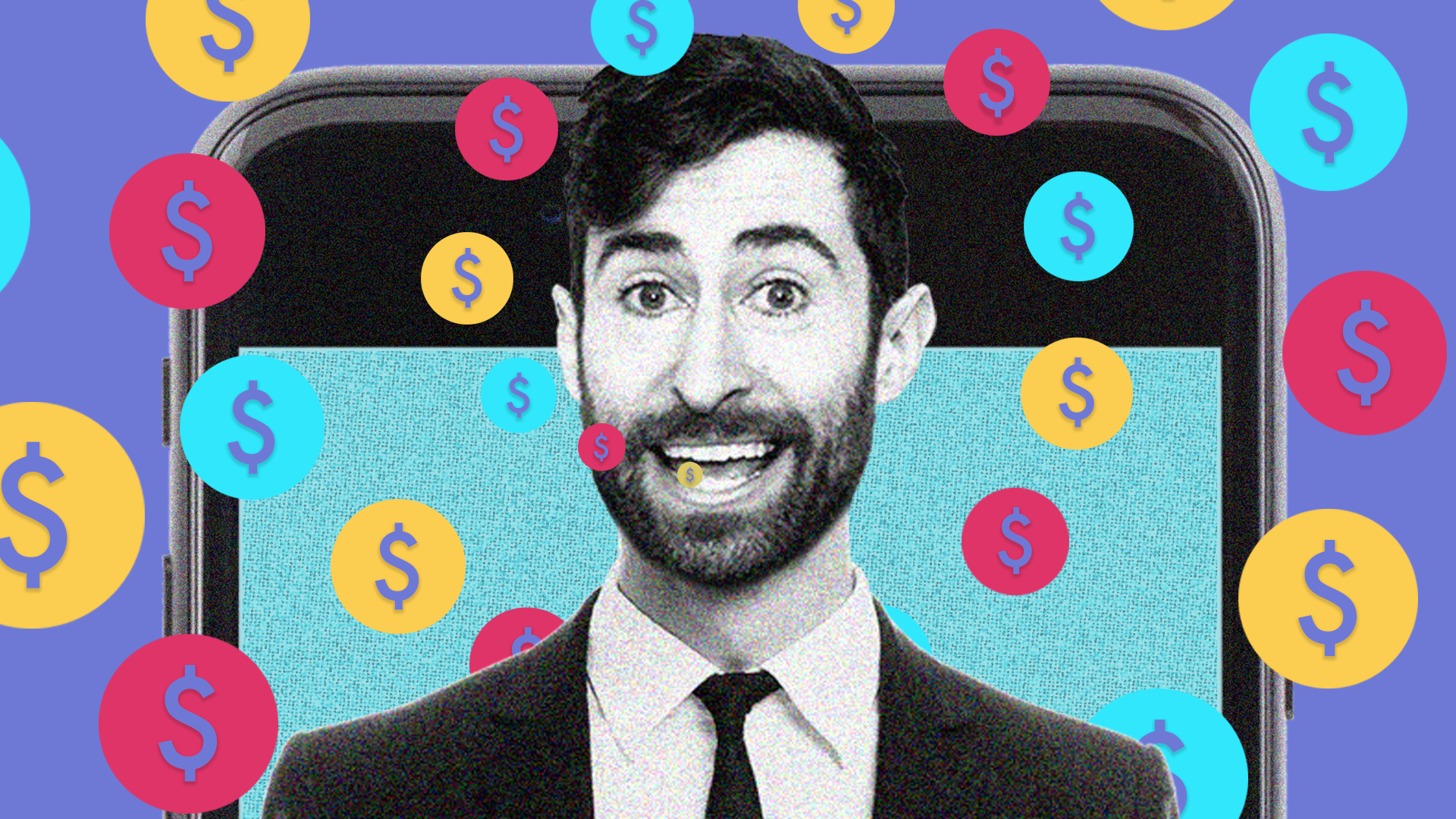 HQ, the live trivia game-show app, has raised $15 million in new VC funding at a $100 million valuation. Founders Fund led, and was joined by return backer Lightspeed Venture Partners.
Why it's the BFD: Because, on Sunday night, HQ had more than two million people staring at their phone screens for a solid 15 minutes. It's millennial Jeopardy, but with interactive engagement.
Go deeper: We've got much more on the deal, including the first statement from co-founder Colin Kroll on allegations of inappropriate behavior while with Twitter (which bought his last company, Vine).
Bottom line: The investment thesis is that HQ can recreate the sort of appointment viewing — and associated sponsorship revenue — that is now largely absent outside of sports.
Venture Capital Deals
• UiPath, a New York-based provider of enterprise robotic process automation software, has raised $153 million in Series B funding at a post-money valuation north of $1.1 billion. Accel led, and was joined by CapitalG, Kleiner Perkins and return backers Earlybird's Digital East Fund, Credo Ventures and Seedcamp. www.uipath.com
• Degreed, a San Francisco-based platform for career and lifelong learning, has raised $42 million in new funding. Owl Ventures and Jump Capital co-led, and were joined by Founders Circle Capital and return backers. http://axios.link/rNWt
• JustWorks, a New York-based payroll management platform, has raised $40 million in new funding. FirstMark Capital led, and was joined by return backers Redpoint Ventures, Index Ventures, Bain Capital and Thrive Capital. http://axios.link/7Qu5
• Whoop, a Boston-based maker of health-tracking and sports performance wearables, has raised $25 million in new funding. UAE71 Capital led, and was joined by Kevin Durant, the NFL Players' Association, David Stern, Jack Dorsey, Nicholas Negroponte and return backers Two Sigma Ventures, Accomplice, Mousse Partners, Promus Ventures and NextView Ventures. http://axios.link/CiCm
• The Athletic, a subscription-based sports media startup, has raised $20 million in new VC funding. Evolution Media Capital led, and was joined by Courtside Ventures, Luminari, Advancit Capital, Bertelsmann Digital Media, Amasia, Y Combinator, The Chernin Group, Precursor, LionTree Capital, Chris Silbermann and Ali Rowghani. http://axios.link/Gs1J
• Capitolis, a developer of new technologies for global capital markets, has raised $20 million in Series A funding. Index Ventures led, and was joined by return backer Sequoia Capital. Co-founders include Tom Glocer (ex-CEO of Thomson Reuters) and Gil Mandelzis (ex-CEO of EBS BrokerTec). www.capitolis.com
• ThoughtWire, a Toronto-based provider of IoT solutions for "smart buildings," has raised C$20 million in combined Series A equity and debt financing. Backers include Yaletown Partners, BDC Capital, Round13 Capital, Epic Capital and Comerica. www.thoughtwire.com
• Starcity, a San Francisco-based provider of dorm-like housing, has raised $16.45 million in Series A funding from Bullpen Capital, Y Combinator, Invest AG, Alrai Capital. http://axios.link/IsR9
🚑 23Mofang, a Chinese genetics testing startup, has raised $15.8 million in new funding. Matrix Partners China led, and was joined by return backers Hanwang Technology, Yahui Medical Fund, and Chengdu Deshang Qidian Equity Investment Fund. http://axios.link/Nf0Y
• Genius, an online annotated music encyclopedia, has raised $15 million in new funding. Everblue led and was joined by return backers Dan Gilbert and Andreessen Horowitz. http://axios.link/aA9G
• Luminoso, a Cambridge, Mass.-based provider of machine learning solutions for data feedback, has raised $12.6 million in new funding co-led by SD Porter Holdings and Raptor Holdco. www.luminoso.com
• RedDoorz, a budget hotel chain in Southeast Asia, has raised $11 million in funding from Sushquehanna International Group, IFC, InnoVen Capital, Jungle Ventures, DeepSky Capital, FengHe Group and Hendale Capital. http://axios.link/07MV
• Muse Paintbar, a "paint and sip" chain, has raised $9 million from Chatham Capital. www.musepaintbar.com
• Redeam, a Boulder, Colo.-based startup that automates how tours and attractions process tickets sold by third-party distributors, has raised $7.7 million in Series A funding. Vertical Venture Partners led, and was joined by Thayer Ventures, JetBlue Technology Ventures, Tallwave Capital and Peninsula Ventures. www.redeam.com
🚑 TeraPore Technologies, a South San Francisco-based developer of nanofiltration membrane systems for bioprocesses, has raised $6 million in Series A funding. Anzu Partners led, and was joined by RA Capital Management and Artiman Ventures. www.teraporetech.com
• Senic, a German maker of smart home systems, has raised $4 million in seed funding from Birchmere Ventures, Target Partners and Gira. www.senic-co.com
• Jscrambler, a Portuguese web security startup, has raised $2.3 million in Series A funding. Sonae IM led and was joined by Portugal Ventures. www.jscrambler.com
⛽ Simple-Fill, a Columbus, Ohio-based natural gas compression startup, has raised $1.7 million in new funding. Worthington Industries led, and was joined by Rev1 Ventures and Carmen Innovations Fund. www.simple-fill.com
Private Equity Deals
• Asgard Partners has acquired Wild Things, a Middletown, Conn.-based designer and manufacturer of technical apparel for the military and law enforcement communities. www.wildthingsgear.com
• Nordstrom (NYSE: JWN) has rejected an indicative $8.4 billion takeover offer from its founding family and Leonard Green & Partners. The $50 per share offer would have been 2.2% lower than yesterday's closing price). http://axios.link/VK81
• Promus Equity Partners has acquired a majority stake in Quest Products, a Pleasant Prairie, Wis.-based maker of OTC healthcare products. www.questproductsinc.com
• Stone Point Capital has acquired Grace Hill, an Augusta, Ga.-based provider of online education and learning management solutions for multifamily housing professionals, from The Riverside Company. www.gracehill.com
Public Offerings
• Gategroup, a Swiss airline caterer controlled by China's HNA Group, said that it is prepping an IPO. http://axios.link/J0TB
• Harvia, a Finnish maker of sauna heaters owned by Capman, is prepping an Helsinki IPO, according to Reuters. http://axios.link/ypas
🚑 Homology Medicines, a Bedford, Mass.-based gene editing company, has filed for a $100 million IPO. It plans to trade on the Nasdaq under ticker FIXX, with BofA Merrill Lynch serving as lead underwriter. The pre-revenue company has raised around $127 million in VC funding, from firms like 5AM Ventures (24.8% pre-IPO stake), ARCH Venture Partners (22.4%), Deerfield Management (14.7%), Novartis (7.3%), Fidelity, HBM Healthcare Investments, Maverick Ventures, Rock Springs Capital, Vida Ventures, Vivo Capital, Alexandria Venture Investments and 5AM Ventures. http://axios.link/Brxg
🚑 Unum Therapeutics, a Cambridge, Mass.-based developer of cancer immunotherapies, has filed for an $86.25 million IPO. It plans to trade on the Nasdaq under ticker UNUM, with Morgan Stanley as lead underwriter. Shareholders include Atlas Ventures (13.9% pre-IPO stake), F-Prime Capital Partners (9.9%) and New Leaf Venture Partners (5.3%). http://axios.link/2jdj
• Zscaler, a San Jose, Calif.-based "security-as-a-service" company, set its IPO terms to 10 million shares at $10-$12 per share. It would have a fully-diluted market value of around $1.6 billion, were it to price in the middle. The company reports a $35 million net loss on $126 million in revenue for 2017, and plans to trade on the Nasdaq under ticker ZS. It has raised around $180 million in VC funding, most recently at a $1 billion valuation, from firms like TPG Growth (8.8% pre-IPO stake), EMC Ventures, Dell Technologies Capital, Lightspeed Venture Partners and CapitalG. www.zscaler.com
Liquidity Events
• LDC is seeking a buyer for private equity-focused PEI Media Group, which could be valued at around £100 million, per the WSJ. http://axios.link/gflc
• Madison Dearborn Partners and Torante Co. are speaking with bankers about strategic options for baseball card and candy company Topps Co., according to Bloomberg.
Personal note: My grandfather ran a printing company that did Topps cards for much of the 1950's, including the 1952 set that is now valued at over $100,000. He saved exactly zero of them.
More M&A
• Elliott Management has amassed a 6% stake in Telecom Italia (Milan: TLIT), per a local news report, which could challenge the plans of top shareholder Vivendi (Paris: VIV). http://axios.link/naqZ
• The Federal Trade Commission has sued J.M. Smucker (NYSE: SJM) over its proposed acquisition of the Wesson cooking oil brand from Conagra (NYSE: CAG). http://axios.link/LV1c
• Google has agreed to sell restaurant review company Zagat to upstart The Infatuation, per the NY Times. http://axios.link/P0L9
• Luxottica (Milan: LUX) has acquired a 67% stake in Fukui Megane, a Japanese maker of titanium and solid-gold spectacles. http://axios.link/MX1M
• Smurfit Kappa (ISE: SKG), Europe's largest maker of paper packaging, has rejected an unsolicited takeover offer from International Paper Co. (NYSE: IP). http://axios.link/qWUR
🚑 Vividion Therapeutics, a San Diego-based biotech spinout from Scripps Research Institute that targets "hard-to-drug proteins," has raised $101 million from Celgene via a strategic investment and collaboration agreement. The company previously raised $50 million in Series A funding from Arch Venture Partners and Cardinal Partners. http://axios.link/EdI0
Fundraising
• New State Capital Partners has closed its second private equity fund with $255 million in capital commitments. www.newstatecp.com
It's Personnel
• Emilie Choi has stepped down as head of M&A at LinkedIn, in order to join Coinbase as VP of corporate and biz development. http://axios.link/1FWY
• Ilya Fushman is joining Kleiner Perkins Caufield & Byers as a general partner focused on early-stage investments. He previously was with Index Ventures and, before that, was with Dropbox. http://axios.link/BgBu
Final Numbers
Bottom line: Cutting ties with the NRA didn't have much immediate impact — positive or negative — on consumer perception. But there were big changes for retailers who changed rifle sale policies.
The latest:
Kabbage, a VC-backed online lender to small businesses, will stop funding for businesses that sell or manufacture assault-style rifles or ammunition. It also won't lend to businesses that sell any firearms to those under 21.
Dating app Bumble will no longer allow firearms to appear in profile photos.