Axios Pro Rata
December 14, 2018
Top of the Morning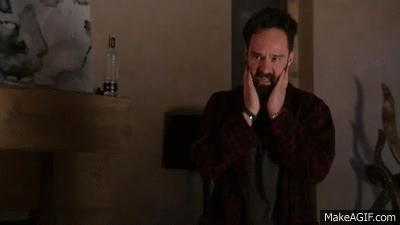 Axios has learned that the venture capital lobby is asking U.S. securities regulators to expand the definition of qualifying investments, which currently doesn't include such things as secondary share purchases, digital tokens and limited partnership interests in other funds. If successful, this would give VC funds much more flexibility in their investment strategies.
VC funds currently can only invest 20% of their committed capital into non-qualifying investments, in order to protect limited partners from VCs who stray may too far from their knitting.
In a letter viewed by Axios, the National Venture Capital Association asks that each of the aforementioned examples be reclassified as qualifying investments (i.e., move them from the 20% basket to the 80% basket).
Kia Kokalitcheva has more here.
• Canary watch: U.S. leveraged loan funds have flipped from hot to not, with a record pace of $2.53 billion in net outflows for the week ending Dec. 12, per Lipper.
This includes $1.82 billion from mutual funds and $705 billion from ETFs, and follows a recent pricing pullback.
Just two months ago, Bloomberg reported that leveraged loans were "flying off the shelves." Now, Bloomberg reports that Wells Fargo and Barclays are "keeping a $415 million leveraged loan on their books after failing to sell it to investors." That loan relates to Blackstone Group's $700 million purchase of oil services firm Ulterra, with the banks reportedly planning to try again in January.
• Quote on #MeToo, via a memo from Jefferies CEO Richard Handler to bank employees:
"If you don't know how to conduct yourself as a responsible, courteous and balanced human being, the fault lies exclusively with you and not with an allegedly flawed system designed to ensnare the innocent."
• Grocery delivery company Instacart yesterday said that it's winding down its relationship with Whole Foods Markets, which became way more complicated after Amazon bought the chain last year.
In early 2016, Instacart signed a new 5-year agreement to be the "exclusive" deliverer of WFM perishables. But, not too long after the Amazon deal closed, Prime members could get WFM delivery.
The Information recently reported that their original contract included the option for WFM to launch its own delivery service, a legal loophole that Amazon seems to have exploited while the two sides engaged in lengthy negotiations.
Yes, Instacart probably could have sued Amazon for breach of contract, but suing Amazon is like fighting The Mountain, and WFM now represents less than 5% of Instacart revenue — partially because the Amazon deal caused so many other grocers to hire Instacart as a neutral bulwark.
Plus, my educated guess is that Amazon had to pay at least something to formally kill the deal early (some of which will be used as a "transfer bonus" for any affected Instacart shopper who it is unable to place elsewhere within its network).
• Molecular tech company Zymergen earlier this week announced a $400 million Series C raise led by existing investor SoftBank Vision Fund. Per CEO Joshua Hoffman, when asked about SVF's Saudi government connection:
"For our Series C, we returned to SoftBank for additional capital because their investment team knows our market and company well and has demonstrated clear alignment with our long-term vision, which is important for our business. At the time of the news, the round was already finalized but learning of the issue was very upsetting for me and our team. This act against humanity and freedom of speech is unquestionably horrible. Accordingly, both SoftBank and our team are still following the developments closely."
🎧 Pro Rata podcast: I talk with Axios CEO Jim VandeHei about why Trump's next two years will be much tougher for him than the first two were. Listen here.
The BFD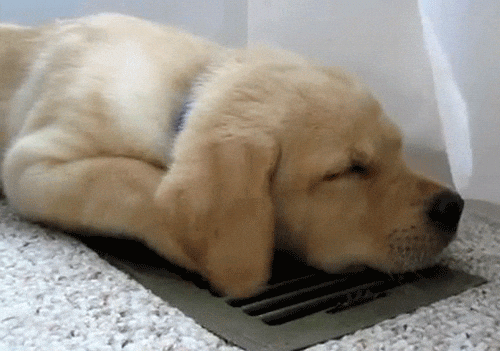 Merck (NYSE: MRK) agreed to buy Antelliq Group, a French provider of animal identification, tracing and monitoring solutions, from BC Partners for approximately $3.7 billion (including debt assumption).
Why it's the BFD: Because it seems that the only thing hotter than human health deals in 2018 has been animal health deals, whether it be food (General Mills buying Blue Buffalo), veterinary services (Henry Schein spin-off/merger), diagnostics (Zoetis buying Abaxis), medicine (Elanco IPO) or the sorts of ancillary services that Antelliq provides.
Bottom line: "Antelliq's products, which brought in €360 million euros in sales in the year ended Sept. 30, provide veterinarians, farmers and pet owners with digital technology that monitors animals and helps predict disease in them." — Reuters
Venture Capital Deals
• Faire, an online wholesale marketplace for retailers, raised around $100 million in Series B and Series C funding from Lightspeed Venture Partners, YC, DST, Founders Fund, Sequoia, Forerunner and Khosla Ventures. http://axios.link/Grwol
🚑 Mission Bio, a South San Francisco-based provider of single-cell DNA analysis and precision genomics, raised $30 million in Series B funding from Agilent Technologies, Cota Capital, LAM Capital and Mayfield. http://axios.link/nyEj
🚑 Synthace, a London-based provider of cloud software for automating biological R&D, raised $25.6 million in Series B funding. Horizons Ventures led, and was joined by Luminous Ventures and SOSV. http://axios.link/uWL9
• Tourlane, a Berlin-based travel booking startup, raised $24 million in Series B funding. Sequoia Capital led, and was joined by return backers Spark Capital, Holtzbrinck Ventures, and DN Capital. http://axios.link/Wa5d
• Dott, a Dutch e-scooter and e-bike startup, raised €20 million co-led by EQT Ventures and Naspers. www.ridedott.com
• TransferGo, a London-based international money transfer startup, raised $17.6 million in Series B funding. Vostok Emerging Finance led, and was joined by Revo Capital, U-Start Club and Practica Capital. http://axios.link/6Y8u
• Roar Organic, a New York-based maker of vegan beverages, raised $5.6 million led by AccelFoods. www.roar.land
Private Equity Deals
🚑 FastMed Urgent Care, a Clayton, N.C.-based portfolio company of Abry Partners, agreed to buy Mesa Ariz.-based NextCare, resulting in a company with 251 urgent care clinics in 10 states. www.fastmed.com
• Lakeview Farms, a Delphos, Ohio-based portfolio company of Sequel Holdings, acquired Simply Fresh Foods, a Buena Vista, Calif.-based maker of salsa and other fresh foods for the refrigerated products market, from Ancor Capital Partners. www.rojosalsa.com
• Ntiva, a McLean, Va.-based portfolio company of Southfield Capital, acquired strategic IT consultancy Lore Systems. www.ntiva.com
• Regent LP agreed to buy luxury lingerie brand La Senza from L Brands (NYSE: LB), the parent company of Victoria's Secret. http://axios.link/xYiJ
• Scout24, a listed German online classifieds company, is exploring a sale that could value the company at around €5 billion, per the FT. Likely suitors reportedly include Silver Lake. http://axios.link/2qmU
Public Offerings
• 360 Finance, a Chinese online consumer lending platform, raised $51 million in its IPO. The company priced 3.1 million shares at $16.50 (low end of range), will trade on the Nasdaq (QFIN) and used Citi as lead underwriter.
Liquidity Events
• AnaCap agreed to sell AssurOne Group, a French personal insurance broker, to Societe Centrale Prevoir. www.assurone.com
• Cortec Group is seeking a buyer for Weiman Products, the Gurnee, Ill.-based maker of Goo Gone cleaning products and Oops! Paint remover, per Bloomberg. http://axios.link/udK2
More M&A
• LVMH (Paris: LVMH) agreed to buy luxury hotel operator Belmond (NYSE: BEL for $3.2 billion (including debt). http://axios.link/SPay
• Tribune Publishing (Nasdaq: TPCO) has rejected a $15.60 per share takeover offer from McClatchy, per Bloomberg. http://axios.link/ORuU
• Ev Williams, co-founder of Twitter and CEO of Medium, has expressed interest in buying New York Magazine, according to Bloomberg. http://axios.link/qQUH
Fundraising
• Natixis Investment Managers is merging three of its private equity affiliates — Euro-PE, Caspian Private Equity and Eagle Asia — into a single group called Flexstone Partners. http://axios.link/DilD
• Paceline Equity Partners, a corporate debt and real assets firm led by former Lone Star Funds partner Sam Loughlin, is raising $1 billion for its debut fund, per the Dallas Business Journal. http://axios.link/XrRI
It's Personnel
• Nugi Jakobishvili is stepping down as head of a BlackRock team focused on alternative investments, in order to become investment chief for Iconiq Capital's family office clients, per the WSJ. http://axios.link/zkOA
Final Numbers