January 15, 2020
Top of the Morning
Last Friday, MIT released an unredacted version of the 61-page report by law firm Goodwin Procter into Jeffrey Epstein's donations to the university.
But there is a dispute as to the cooperation of Apollo Global Management CEO Leon Black, a longtime Epstein client who in 2014 made an anonymous $5 million donation to MIT which Epstein claimed to have arranged.
Goodwin Procter lead investigator Roberto Braceras tells Axios: "We were unable to connect with representatives of Mr Black."
A spokesperson for Leon Black tells Axios: "No one associated with the investigation contacted Mr. Black at Apollo or at his family office. Any suggestion that Mr. Black did not cooperate with the MIT/Goodwin investigation is categorically false." 
Someone is lying. Or, at best, painfully twisting the truth. And that brings us back to how little we still know about the relationship between Epstein and Black, the CEO of a publicly-traded investment giant with over $300 billion in assets under management.
Goodwin's report says "we did not find any evidence" that Black's donation was actually Epstein's money (i.e., no "laundering").
It does not address why Black donated $10 million to Epstein's charity after he plead guilty to soliciting underage prostitutes (186 days of silence and counting).
It also doesn't address how its findings square with its other findings that then-MIT Media Lab chief Joi Ito suggested that MIT "swap donations with someone else's foundation," in order to avoid the scrutiny that would come from accepting cash from a convicted child sex offender.
The bottom line is that, after 61 pages, the math still doesn't add up.
Also...
⚖️ On the docket: Closing arguments are set to begin today in New York federal court, where more than a dozen state attorneys general are trying to block the merger between Sprint and T-Mobile US.
Court watchers are split on which side is winning the case so far, so closing arguments could be crucial.
• Happy trails: Adam Mendelsohn is leaving TPG, where he's led external affairs since 2015, according to an email sent to colleagues on Monday. He'll transition into a senior advisor position, with deputy Luke Barrett assuming the top role.
While at TPG, Mendelsohn also moonlighted as a communications advisor to LeBron James.
Per the email: "I wanted to spend time this year working more with closely with LeBron James and Maverick Carter on their growing enterprise and partner with a few other friends to help build their businesses (particularly in DTC media/content)."
• Ignored in Iowa: No mention of private equity during last night's Democratic presidential debate, or even tangentially on things like surprise medical bills. Also nothing about antitrust/breaking up big tech.
🎧 Pro Rata Podcast digs into the impeachment playbook, including a possible wildcard. Listen here.
The BFD
Califia Farms, a Los Angeles-based almond and oat milk producer, raised $225 million in new funding. Qatar Investment Authority led, and was joined by Temasek, Calridge, and Green Monday Ventures.
Why it's the BFD: Milk was the original alt-protein battlefield, well before Beyond Meat bought its first petri dish, and has contributed to the recent bankruptcies of traditional, century-old dairies like Dean Foods and Borden.
Existing investors include Ambrosia Investments, Stripes Group, and Sun Pacific.
Bottom line: "Annual cow milk sales fell to around $12 billion in 2019 from $15 billion in 2015, while almond milk sales have risen nearly 6% to $1.35 billion and oat milk a whopping 662% to $59.8 million in 2019, according to market research firm Nielsen." — Nivedita Balu, Reuters
Venture Capital Deals
• FlashParking, an Austin, Texas-based parking tech startup, raised $60 million from L Catterton. http://axios.link/L2of
• 6sense, a San Francisco-based predictive intelligence platform for marketing and sales, raised $40 million in Series C funding from Insight Partners. www.6sense.com
🚑 CareBridge, a new long-term care support company formed via the acquisitions of HealthStar and Sinq Technologies, raised over $40 million. Oak HC/FT led, and was joined by GV and undisclosed strategics. http://axios.link/vgv8
• KeyMe, a New York-based developer of key duplication kiosks, raised $35 million led by Brentwood Associates. www.key.me
• Verbit, a New York-based voice transcription platform, raised $31 million in Series B funding. Stripes Group led, and was joined by Viola Ventures. www.verbit.ai
• Insurify, a Cambridge, Mass.-based online insurer, raised $23 million in Series A funding. MTech Capital and Viola FinTech co-led, and were joined by MassMutual and Nationwide. http://axios.link/aZVy
🚑 Oviva, a Swiss developer of a digital treatment for Type 2 diabetes raised $21 million in Series B funding. MTIP led, and was joined by Earlybird and return backers AlbionVC, F-Prime Capital, Eight Roads Ventures, and Partech. http://axios.link/NZkh
🚑 BioProtect, an Israeli developer of bioabsorbable polymer spacer balloons, raised $14 million in Series D funding from Accelmed Ventures, KB Investments and the family office of Vincent Tchenguiz. www.bioprotect.com
• Anyline, an Austrian provider of optical character recognition software, raised $12 million in Series A funding led by Project A. http://axios.link/0NY5
• Lemongrass Consulting, an Atlanta-based SAP and AWS consultant, raised $10 million in Series C funding. Blue Lagoon Capital led, and was joined by return backer Columbia Capital. http://axios.link/WR1g
• SeqWell, a Beverly, Mass.-based genomics library prep startup, raised $9 million in Series B funding led by RCT. http://axios.link/Jy8j
• Tradeshift, a San Francisco-based procure-to-pay platform, raised $240 million in equity and debt from undisclosed investors. It previously raised $190 million from firms like DCVC, Kite Ventures, and Notion Ventures. http://axios.link/kDqU
• Secfi, a San Francisco-based wealth management platform for startup employees, secured a $550 million investment facility from existing backer Serengeti Asset Management. www.secfi.com
Private Equity Deals
• ClearCourse Partnership, backed by Aquiline Capital Partners, acquired Hart Square, a UK-based CRM and tech consultancy for nonprofits and professional membership groups. www.clearcoursellp.com
• Freeman Spogli & Co. acquired a majority stake in Kamps, a Grand Rapids, Mich.-based pallet management service provider. www.kampspallets.com
• Harvest Partners invested in MRI Software, a Solon, Ohio-based provider of real estate management software. Existing backers include TA Associates (which is reinvesting) and GI Partners. www.mrisoftware.com
• May River Capital acquired NSL Analytical Services, a Cleveland-based materials testing lab. www.nslanalytical.com
• Midland Industries, a Kansas-based portfolio company of Wynnchurch Capital, acquired Stainless Adapters, a Houston-based maker of stainless steel hydraulic adapters and pipe fittings. www.midlandindustries.com
Public Offerings
• Russia's government is considering a secondary public offering for state-controlled VTB Bank. http://axios.link/cj6T
• Xponential Fitness, an Irvine, Calif.-based operator of boutique fitness brands like Club Pilates and CycleBar, is prepping an IPO, per Bloomberg. Backers include TPG Growth, L Catterton, and Snapdragon Capital. http://axios.link/lNny
Liquidity Events
• Cellebrite of Israel agreed to buy BlackBag Technologies, a San Jose, Calif.-based computer forensics company, for $33 million. BlackBag had been seeded by In-Q-Tel. http://axios.link/J9aY
• Equinix (Nasdaq: EQIX) agreed to buy Packet, a New York-based bare metal cloud provider that had raised over $36 million from Third Point Ventures, Dell, SoftBank, JA Mitsui Leasing, Samsung, and Battery Ventures http://axios.link/b3ox
• Google (Nasdaq: GOOG) is paying around $160 million to buy Pointy, an Irish maker of hardware and software for physical retailers that had raised around $19 million from firms like Polaris Partners and Vulcan Capital. http://axios.link/5dMw
• Google (Nasdaq: GOOG) agreed to buy AppSheet, a Seattle-based no code mobile app development platform that had raised $17 million from NEA and Shasta Ventures. http://axios.link/JlHc
• Pamplona Capital Managements and Ontario Teachers' Pension Plan are seeking a buyer for CSC ServiceWorks, an operator of multifamily residential and commercial laundry machines that could fetch upwards of $4 billion (including debt), per Bloomberg. http://axios.link/c89J
More M&A
✈ Azul (NYSE: AZUL), a Brazilian airline, agreed to buy regional carrier Two Flex for around $30 million. http://axios.link/hoOa
• Capgemini (Paris: CAP) raised its bid for French engineering consultancy Altran Technologies (Paris: ALT) from €14 per share to €14.5 per share, bringing the total value to €3.73 billion. Capgemini had previously said it would not increase its offer, despite calls to do so by activist investor Elliott Associates. http://axios.link/pOTW
Fundraising
• Abu Dhabi Investment Authority is prepping sale of around $2 billion worth of LP stakes in private equity funds, per Bloomberg. http://axios.link/nQRZ
• Felix Capital, a London-based VC firm, raised $300 million for its third fund. http://axios.link/ED2Y
• GuidePost Growth Equity of Boston is raising $400 million for a new fund, Axios has learned. www.guidepostgrowth.com
• KKR raised $2.2 billion for its second tech growth equity fund. www.kkr.com
• Lexington Partners raised $14 billion for its ninth private equity secondaries fund fund. www.lexingtonpartners.com
It's Personnel
🚑 Sofinnova Partners promoted Michael Krel to partner on the Paris-based VC firm's industrial biotech team.
Final Numbers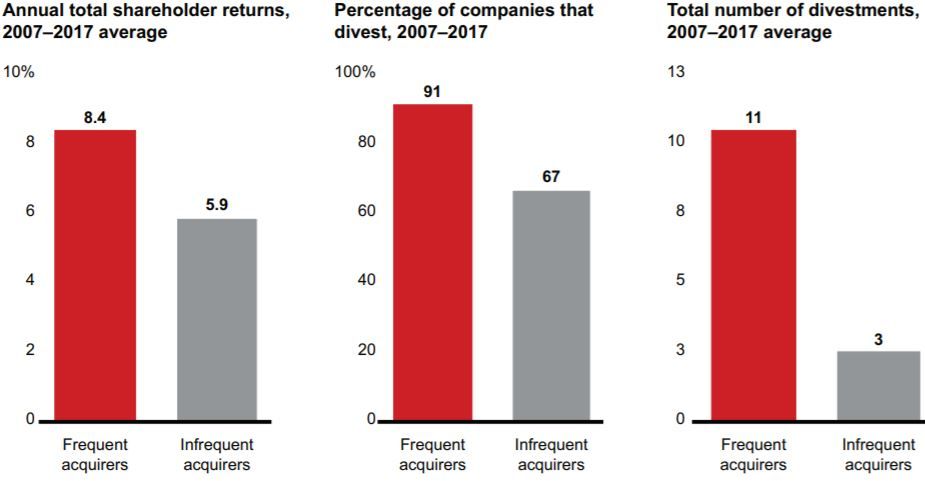 🙏 Thanks for reading Axios Pro Rata! Please ask your friends, colleagues, and former MLB managers to sign up.