December 04, 2019
Top of the Morning
Georgia Gov. Brian Kemp's expected decision to name Kelly Loeffler as interim U.S. senator has generated lots of political buzz, due to some Trump loyalists claiming betrayal.
The intra-GOP skirmish has obscured the big business story, in that Loeffler will become one of precious few senators with a working knowledge of technology and, in particular, blockchain technology.
Loeffler is founding CEO of Bakkt, an Atlanta-based cryptocurrency custodian and infrastructure company formed in mid-2018 as a subsidiary of Intercontinental Exchange.
Bakkt launched with over $180 million in Series A funding from ICE, Microsoft, Starbucks, Boston Consulting Group, and a raft of blockchain-focused investors.
In September it (finally) deployed physically-settled bitcoin futures contracts, to better encourage cryptocurrency trading, and volume keeps hitting new highs.
Bakkt also said its early 2020 plans include a consumer-facing app that would enable consumers to buy merchant goods via digital assets.
Loeffler isn't a techie by training — she previously led IR and marketing at ICE — but she's a savant by senate standards.
Why it matters: The Senate has expressed interest in more clearly regulating digital assets, particularly in the aftermath of Facebook's Libra announcement. And most of the mainstream crypto market would welcome common rules of the road, but are understandably worried that most senators are swimming in ignorant waters.
Loeffler won't have too much legislative sway, given her interim status and inherent controversy, but she could become an invaluable asset for both sides of the conversation.
The BFD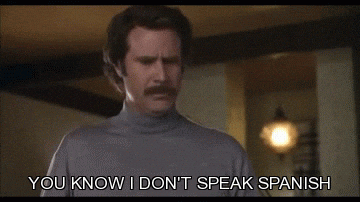 Duolingo, a Pittsburgh-based language-learning platform, raised $30 million in Series F funding led by CapitalG at a $1.5 billion valuation.
Why it's the BFD: It's the Steel City's first-ever unicorn, and claims to be the world's most-downloaded education app.
Other investors include Union Square Ventures, Kleiner Perkins, NEA, Drive Capital, Ashton Kutcher, and Tim Ferriss.
Bottom line: "Duolingo said it will use the new funding to increase its employee base by 50%, with a plan to reach 300 by the end of next year. Part of it will go into new initiatives like podcasts, and a $49 English proficiency test for international students accepted by more than 400 institutions." — Jacob Douglas, CNBC
Venture Capital Deals
• Konfio, a Mexican credit underwriting startup, raised $100 million from SoftBank. http://axios.link/PHt0
• Kustomer, a SaaS platform for enterprise customer service, raised $60 million in Series E funding. Coatue Management led, and was joined by return backers Battery Ventures and Tiger Global Management. www.kustomer.com
🚑 ImCheck, a French developer of antibodies focused on gamma delta T cells, raised €48 million in Series B funding. Pfizer Ventures and Bpifrance co-led, and were joined by Wellington Partners, Agent Capital, and Alexandria Venture Investments. http://axios.link/c6mQ
• Accel Robotics, a San Diego-based computer vision startup focused on cashier-less stores, raised $30 million in Series A funding. SoftBank Group led, and was joined by New Ground Ventures, Toyo Kanetsu Corporate Venture Investment Partnership, and RevTech. http://axios.link/WPAi
• Relay Network, a Radnor, Penn.-based personalized mobile engagement company, raised $30 million from LLR Partners. www.relaynetwork.com
• Panorays, a New York-based security lifecycle management startup, raised $15 million in Series A funding. Oak HC/FT led, and was joined by Aleph and Lane Bess. http://axios.link/89H9
• Delphia, a Toronto-based digital investment advisor, raised US$14 million from Real Ventures, Lerer Hippeau, Golden Ventures, Black Jays Investments, and Day One Ventures. www.delphia.com
• Rapyd, a "fintech-as-a-service" startup that uses a single API, raised $20 million led by Durable Capital Partners at a $1.2 billion valuation. http://axios.link/hoeQ
• Advanced Navigation, an Australian developer of navigation sensors and robotics for auto and defense applications, raised $13 million in Series A funding from Brick & Mortar Ventures, In-Q-Tel, and Main Sequence Ventures. www.advancednavigation.com
• Canopy, a Lehi, Utah-based practice management platform for tax pros, raised $13 million from NewView Capital, Pelion Venture Partners, and Tenaya Capital. www.canopytax.com
• OTO, a New York-based voice-intelligence-as-a-service startup, raised $5.3 million in seed funding from Firstminute Capital, Fusion Fund, Interlace Ventures, SAP, and SRI International. www.oto.ai
• Postscript, a Scottsdale, Ariz.-based SMS marketing startup for ecommerce, raised $4.5 million led by Accomplice. http://axios.link/ynoC
• Farmland Finder, an Iowa-based digital toolset for farmland professionals, raised $3 million in seed funding. Cultivian Sandbox led, and was joined by Iowa Farm Bureau's Rural Vitality Fund and Next Level Ventures. www.farmlandfinder.com
• Kuaishou, a Chinese short-video platform, is in talks to raise $3 billion in a pre-IPO round to be led by Tencent, per a local media report. Other backers would include Sequoia Capital, Temasek, Boyu Capital, and Yunfeng Capital. http://axios.link/nUYk
Private Equity Deals
• Gemspring Capital invested in Shrieve Chemical Co., a Texas-based provider of industrial chemicals, performance fluids and specialty lubricants. www.shrieve.com
• Health & Safety Institute, a Eugene, Ore.-based portfolio company of Waud Capital Partners, acquired Martech Media, a provider of industrial technologies training. www.hsi.com
🚑 Kinderhook Industries acquired majority stakes in Long's Drugs and PharMedQuest, providers of on-site and central fill pharmacy services to healthcare facilities that focus on indigent and underserved populations. www.longsrx.com
• KKR and XPV Water Partners have formed new wastewater treatment platform, and simultaneously announced the acquisitions of EOSi and Nexom both — providers of nutrient management technologies. http://axios.link/FApm
🚑 Permira completed its $2.4 billion take-private buyout of New Jersey-based life sciences contract manufacturer Cambrex. http://axios.link/4XAZ
• Transom Capital Group acquired Scantron Corp., a Minnesota-based provider of assessment, tech,, and data capture solutions.
• Wynnchurch Capital acquired the pump and paper business of Atlanta-based Clyde Bergemann Power Group. www.clyde-industries.com
Public Offerings
• China Bohai Bank, a mid-sized Chinese lender whose backers include Standard Chartered, picked banks for an IPO that could seek to raise more than $2 billion, per Bloomberg. http://axios.link/5Shd
🚑 Tigermed, a Shenzhen-listed clinical research services firm, picked banks for a Hong Kong share sale that could raise around $500 million, per Bloomberg. http://axios.link/RzUP
Liquidity Events
• Baring Private Equity Asia is seeking a buyer for Chinese packaging company HCP Packaging, which could fetch more than $1 billion, per Bloomberg. http://axios.link/Gc6V
• Verisk Analytics (Nasdaq: VRSK) agreed to buy FAST, a provider of software to the life insurance and annuity industry, from NexPhase Capital.
More M&A
• MetLife's (NYSE: MET) talks to sell its European assets to Italy's Generali (BIT: G) have stalled over price, per Bloomberg. http://axios.link/m7re
It's Personnel
• Mike Dixon, a former general partner with Sequoia Capital, joined healthcare-focused growth equity firm Transformation Capital as its third managing partner. www.transformcap.com
• Edison Partners promoted Jennifer Lee to principal. www.edisonpartners.com
• Charles Ha joined TA Associates as a VP. He previously was with General Catalyst. www.ta.com
• H.I.G. Capital promoted Rick Rosen and Brian Schwartz to the newly-created position of co-presidents. It also promoted Doug Berman to head of U.S. private equity and Wolfgang Biedermann to head of European buyouts. www.higcapital.com
• Allie Laborde joined private equity firm The Stephens Group as principal of biz dev. She previously was with The Halifax Group. www.stephensgroup.com
• Eileen Murray is stepping down as co-CEO of Bridgewater Associates, leaving David McCormick as the hedge fund's sole CEO, per the WSJ. http://axios.link/Vptb
Final Numbers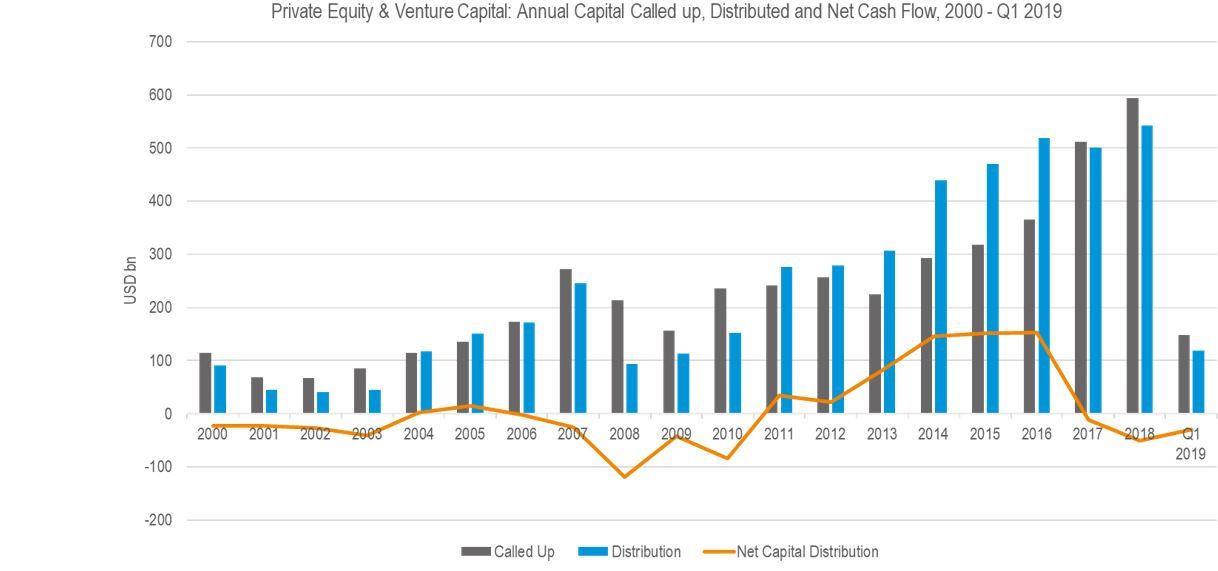 🙏 Thanks for reading Axios Pro Rata. Please ask your friends, colleagues, and second language learners to sign up.