Axios Pro Rata
September 18, 2019
🎧 Pro Rata Podcast looks at the GM workers strike, and how politicians have taken sides without knowing the particulars. I'm joined by Axios' Joann Muller, reporting from Detroit. Listen here.
Top of the Morning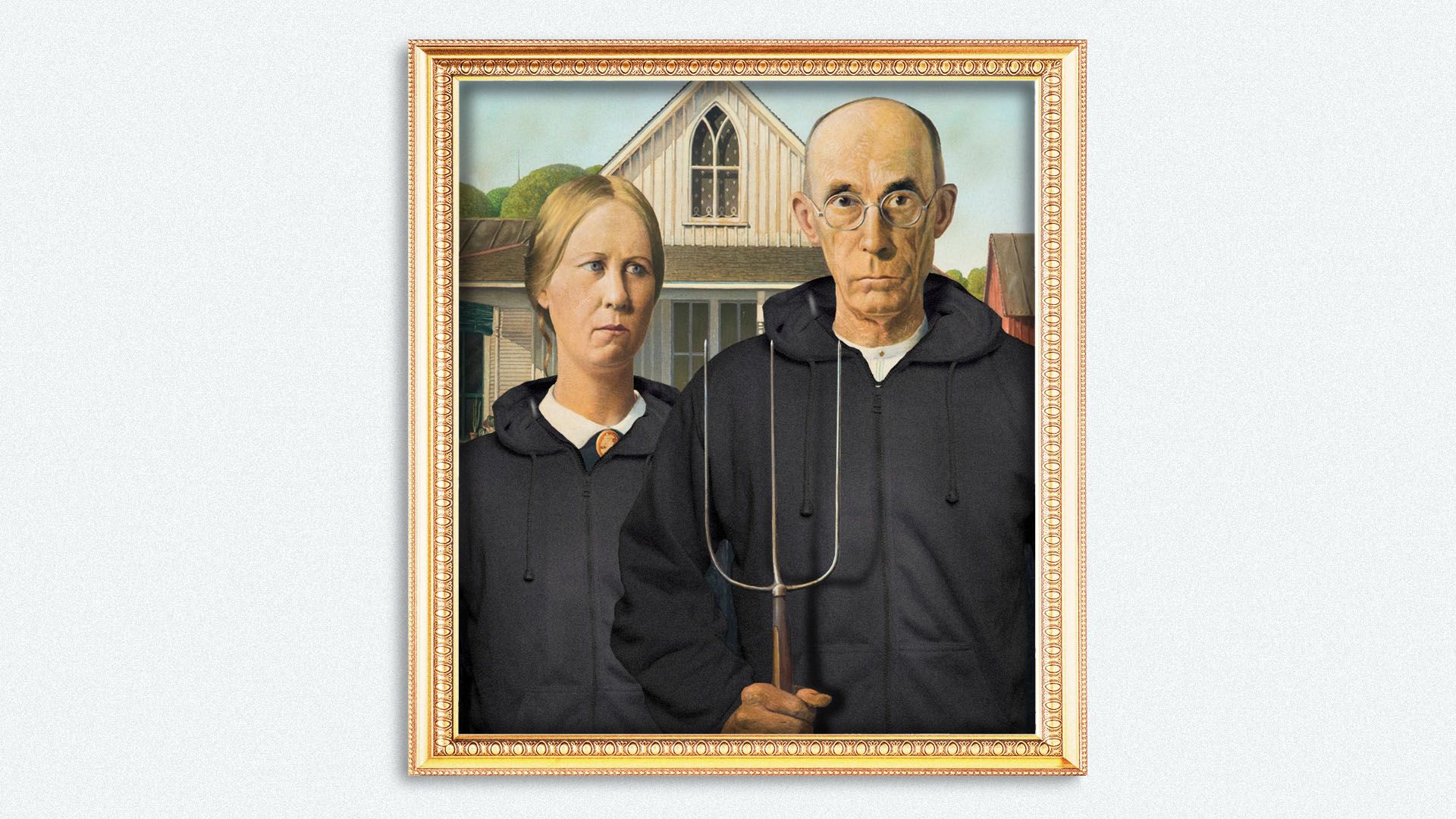 There is a revived push to allow mom-and-pop investors to buy shares in private companies, something from which they have been generally prohibited.
At issue is how a lot of startup value creation has become over-weighted to the private markets, with fewer gains being generated post-IPO.
It wasn't always this way. Amazon, for example, went public in 1997 with a market cap of just $382 million. Google took the plunge eight years later at a $23 billion market cap, still just a fraction of its subsequent worth.
Combined, the two companies raised less than $100 million in venture capital — in a pre-cloud era of higher fixed IT costs.
Today, four different startups announced $100 million+ rounds.
The current environment was created by three main factors:
Low interest rates. This forced investors to search for yield, in order to beat the benchmarks, and that leads to increased interest in alternative assets like venture capital and growth equity. Included in the rush have been startup "tourists" like mutual fund, hedge fund, and sovereign wealth fund managers.
Bull public equity markets. Even if a public pension maintains a stable allocation to venture capital and growth equity, it represents more actual dollars.
The JOBS Act of 2012. When passed with bipartisan support, most of the attention was on how it would permit equity crowdfunding for startups. Plus the advent of "confidential" IPO submissions and some new general solicitation provisions. But it also eviscerated the so-called 500 Shareholder Rule, which basically forced startups (including Google) to go public once they reached a certain scale.
SEC chair Jay Clayton has regularly bemoaned how Main Street investors are being shut out of private capital formation, saying in a speech last week that his agency will "take a fresh look" at enabling retail access. It's possible this would increase a relaxing of accredited investor rules, which conflate wealth with sophistication.
Also last week, the House Financial Services Committee held a hearing on the matter. This was the one in which Rep. Alexandria Ocasio-Cortez mistakenly suggested that retail investors had access to WeWork, and therefore got "fleeced" by its recent valuation drop.
Bipartisan consensus is that D.C. must make it easier for startups to go public, so that they'll no longer want to remain private.
But it's not filing costs or reporting requirements that are creating "unicorns" on the sidelines.
It's broader market conditions, which only have been exacerbated by recent policy pushes: White House pressure to lower interest rates even further, corporate tax cuts juicing public equities, Clayton and the SEC's refusal to revisit the 500 shareholder rule change.
The bottom line: D.C. can help mom and pop, but only if it first comes to grip with how it hurt them.
The BFD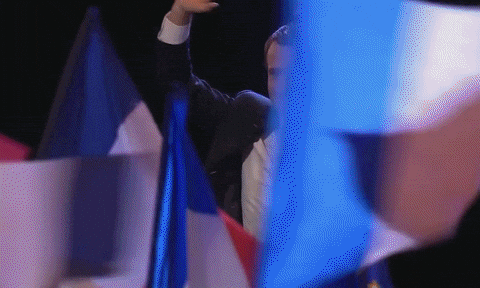 French asset managers and insurers pledged €5 billion for investment in local tech companies, as announced by President Macron before a dinner in Paris for VC and sovereign wealth fund managers.
Why it's the BFD: This is France making a power play for foreign investment, at a time when leading European tech hub London is potentially vulnerable due to the Brexit chaos.
Bottom line: "France has directed billions in tax breaks and subsidies to domestic startups. But many have struggled to grow because they lack the financing Silicon Valley firms receive from VC funds and other investors, which often push them to scale up before going public. Successful French startups, by contrast, typically find a foreign buyer or relocate to the U.S. to list on Nasdaq." — Noemie Bisserbe, WSJ
Venture Capital Deals
• DataRobot, a Boston-based automated machine learning platform, raised $206 million in Series E funding. Sapphire Ventures led, and was joined by fellow return backers DFJ Growth, Geodesic Capital, Intel Capital, Sands Capital, NEA, and Meritech. New investors were Tiger Global Management, World Innovation Lab, Alliance Bernstein PCI, and EDBI. http://axios.link/LLi2
🚑 CRM Surgical, a British developer of surgical robots, raised £195 million in Series C funding at a valuation north of £1 billion. Backers include LGT, Escala Capital Investments, Cambridge Innovation Capital, Watrium, and Zhejiang Silk Road Fund. http://axios.link/sDLW
• TouchBistro, a Canadian maker of an iPad POS system for restaurant management, raised C$158 million in Series E funding. OMERS led, and was joined by Barclays Bank, RBC Ventures, BMO Capital Partners, Kensington Capital Partners, BDC IT Venture Fund, Napier Park Financial Partners, Recruit Holdings and JPMorgan Chase. www.touchbistro.com
• Acronis, a Swiss cloud data security company, raised $147 million from Goldman Sachs at a valuation north of $1 billion. http://axios.link/E9u4
🚑 Themis Bioscience, an Austrian developer of immunomodulation therapies, raised €40 million in Series D funding. Farallon Capital and Hadean Ventures co-led, and were joined by MSD, Adjuvant Capital and return backers Global Health Investment Fund, aws Gruenderfonds, Omnes Capital, Ventech, and Wellington Partners. http://axios.link/k0z6
🚑 Dental Intelligence, a Utah-based provider of workflow automation software for dental practices, raised $34 million in Series A funding from K1 Investment Management. http://axios.link/hZ7s
• Vouch Insurance, a provider of insurance products for high-growth companies, raised $24.5 million in Series A funding. Ribbit Capital and SVB co-led, and were joined by YC, Index Ventures, and 500 Startups. http://axios.link/Zjq3
• Farmwise Labs, a San Francisco-based maker of agriculture robots, raised $14.5 million in Series A funding. Calibrate Ventures led, and was joined by Wilbur-Ellis Co., Xplorer Capital, and Alumni Ventures Group. http://axios.link/s9tH
🚑 Linnaeus Therapeutics, a Haddonfield, N.J.-based developer on oncology therapeutics, raised $12 million in Series B funding. Kairos Ventures led, and was joined by the Penn Medicine Co-Investment Fund. www.linneaustx.com
• Idelic, a Pittsburgh-based data analytics startup focused on improving safety in the commercial and industrial transportation market, raised $8 million in Series A funding. Origin Ventures led, and was joined by TDF Ventures, Birchmere Ventures, Bain Capital Ventures, and SaaS VC. www.idelic.com
• Embr Labs, a Cambridge, Mass.-based maker of wearable thermostats, raised $6 million in Series B funding. DigiTx Partners led, and was joined by Bose Ventures, Safar Partners, Joyance Partners, and PBJ Capital. http://axios.link/c3QR
• Plum, a Canadian talent data platform, raised C$4.2 million in seed funding. Real Ventures led, and was joined by SAP and BDC Capital. http://axios.link/DLVu
• Normative, a Stockholm-based startup that helps companies automate their carbon use reporting, raised $2.1 million in seed funding from ByFounders, Luminar Ventures, and Wave Ventures. http://axios.link/rWQU
Private Equity Deals
• Clayton, Dubilier & Rice and PPG Industries (NYSE: PPG) are in talks to partner on a takeover offer for Axalta Coating Systems (NYSE: AXTA), a Philadelphia-based coatings company with a market cap of around $7.3 billion, per Reuters. BlackRock and GIC also may join the group. http://axios.link/nrCH
• Self Esteem Brands, a portfolio company of Roark Capital Partners, acquired barre fitness brand The Bar Method. www.sebrands.com
Public Offerings
🚑 Envista, a Brea, Calif.-based dental products company being spun out of Danaher (NYSE: DHR), raised $589 million in its IPO. The company priced 26.8 million shares at $22 (vs $21-$24 range), for an initial market cap of $3.4 billion, and will trade on the NYSE (NVST) with J.P. Morgan as lead underwriter. http://axios.link/U2bt
🚑 IGM Biosciences, a Mountain View-based cancer drug developer, raised $175 million in its IPO. The pre-revenue company priced 10.9 million shares at $16 (within range), for an initial market cap of $462 million, and will trade on the Nasdaq (IMGS) with Jefferies as lead underwriter. IGM had raised $120 million in VC funding from million in Series C funding from Haldor Topsøe Holding, Baker Brothers, Redmile Group, Janus Henderson Investors, and Vivo Capital. http://axios.link/9QrH
• Karat Packaging, a Chino, Calif.-based maker of environmentally-friendly food packaging, filed for a $50 million IPO. It plans to trade on the Nasdaq (KRAT) with National Securities and B. Riley FBR as underwriters, and was nearly break-even in 2018 on $175 million in revenue. http://axios.link/OYAO
Liquidity Events
• Noodle, a New York-based education software startup founded by John Katzman (The Princeton Review and 2U), acquired Clark, a tutor management platform that had raised around $3 million from firms like Lightspeed Venture Partners and Human Ventures. http://axios.link/n8Hu
More M&A
⛽ EON hired BNP Paribas to find a buyer for the Czech Republic business of Germany's Innogy, which it is in process of buying, per Bloomberg. The deal could be worth around $1.1 billion. http://axios.link/bCc2
• Nissan Motor (Tokyo: 7201) is seeking around $1 billion in a sale of vehicle parts distributor Nissan Trading, per Bloomberg. http://axios.link/DajA
• Sandals, a Caribbean all-inclusive resorts company, is restarting its sale process, per Bloomberg. A deal could garner upwards of $4.5 billion. http://axios.link/uvfD
Fundraising
• Advent International raised $2 billion for its first tech-focused private equity fund, which will invest alongside the firm's $17.5 billion flagship fund. http://axios.link/XBY2
• AnaCap Financial Partners raised €1 billion. For its fourth credit opportunities fund. http://axios.link/1I31
🚑 Colorcon, a Harleysville, Penn.-based maker of specialty products for pharma, launched a $50 million corporate venture capital fund. http://axios.link/0Ygk
• Data Collective raised $725 million for its fifth flagship fund, focused on VC investments in "deep tech." www.dcvc.com
• Providence Equity Partners raised over $6 billion for its eighth flagship fund, per the WSJ. http://axios.link/JYx5
• Revolution Ventures raised $215 million for its third fund. www.revolution.com/ventures
It's Personnel
• Turnspire Capital Partners, a New York-based private equity firm, promoted Abel Osorio to partner. www.turnspirecap.com
Final Numbers
🙏 Thanks for reading Axios Pro Rata. Please be sure to ask your friends, colleagues, and confused Congresspeople to sign up here.