Axios Pro Rata
October 04, 2021
🚨 Axios Atlanta, Axios Dallas and Axios Philly all launch today! Sign up here.
📺 Last night's "Axios on HBO" asked JPMorgan CEO Jamie Dimon about Bitcoin, China and the best CEO not named Jamie Dimon. Go deeper.
Top of the Morning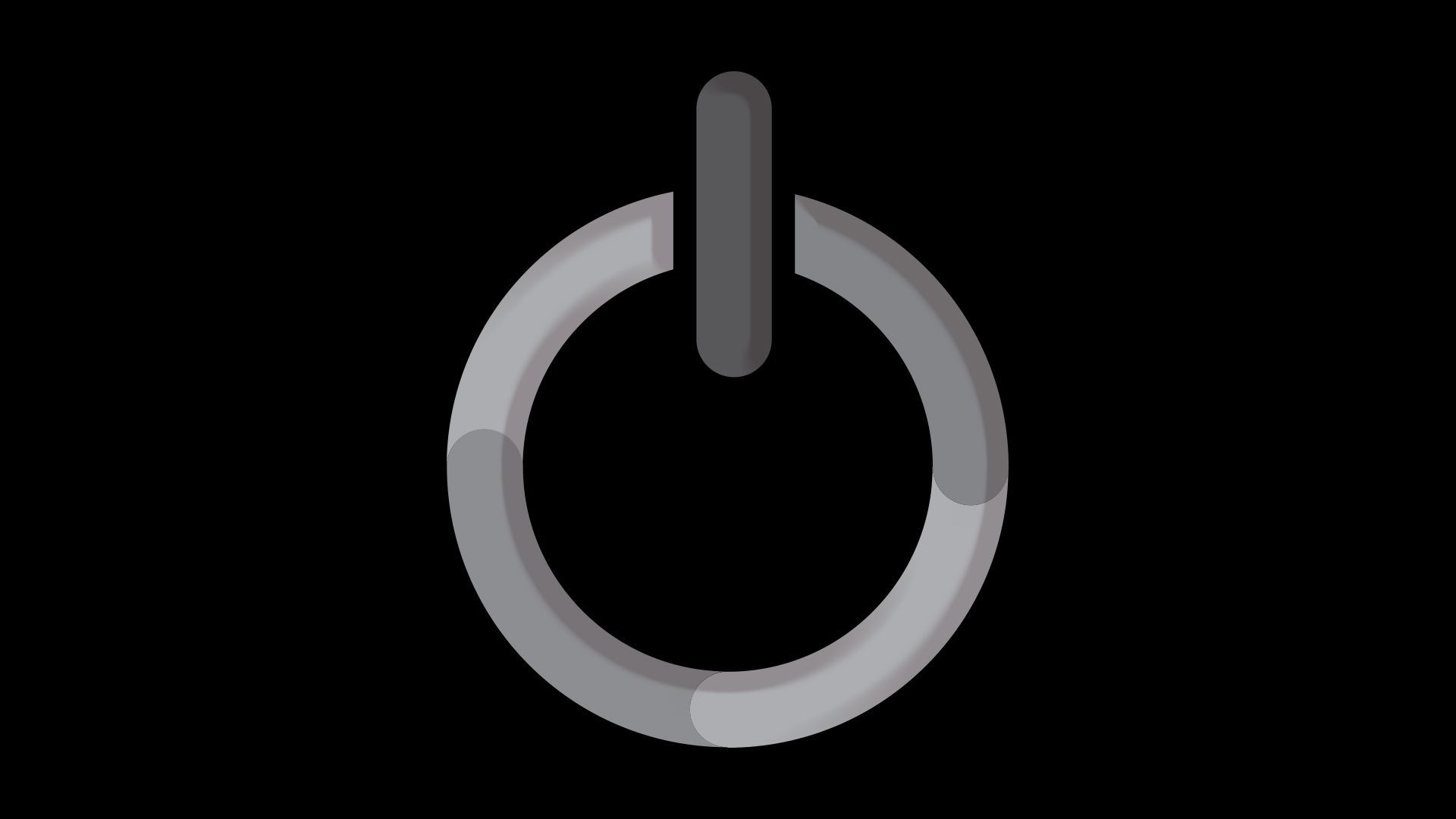 OZY Media on Friday shut down, with a five-minute call to employees in which CEO Carlos Watson didn't take questions. The scandal-plagued company also sent a terse letter to investors, saying that a financial restructuring firm had been retained.
Per a postmortem by Axios' Sara Fischer: "The story of OZY became so viral so fast because it highlighted the worst parts of every industry in America: naive investors throwing money at poorly run companies, digital media outlets faking their numbers and over-zealous startup founders toeing the line between dishonesty and delusion."
But wait, it didn't: This morning Watson went on a TV tour to announce a change of heart, and that OZY will remain open. Then I wiped down my desk, which was covered in the Dunkin' cold brew I had just spit out.
This "Lazarus moment" came as a shock to many of those employees who lost their jobs (and email access) last week.
A small number did receive calls over the weekend, although some chose not to engage.
Watson also argued on TV that Ron Conway surrendering his shares didn't matter because Conway's investment was so small, and that he called Sharon Osborne "an investor" because she had received shares as part of a legal settlement over a trademark infringement claim. Oh, and he took plenty of shots at reporters who've been covering this sorry saga (no, he still hasn't spoken with Axios on the record).
"I think [Watson] is delusional enough to believe what he was doing was a part of the path to greatness, and that the idea of OZY can still win," a (now former) OZY employee tells Axios. "And that's why it still seems he won't apologize any time soon, and will go down all guns blazing."
Watson suggested that the worst was behind OZY, and that it now will engage in a difficult rebuilding process. But, in reality, the worst may still be yet to come.
An outside law firm continues to investigate fraud allegations, including that phony phone call with Goldman Sachs.
There is at least one, and possibly two, federal government investigations.
And it remains unclear how much cash OZY still has on hand, given the company's refusal to elaborate on the Series D funding that Watson once told employees the company had raised. Plus, the board of directors is now down to just two members: Watson and venture capitalist Michael Moe (who also isn't returning requests for comment).
The bottom line: OZY is over. Even if Watson doesn't know it yet.
The BFD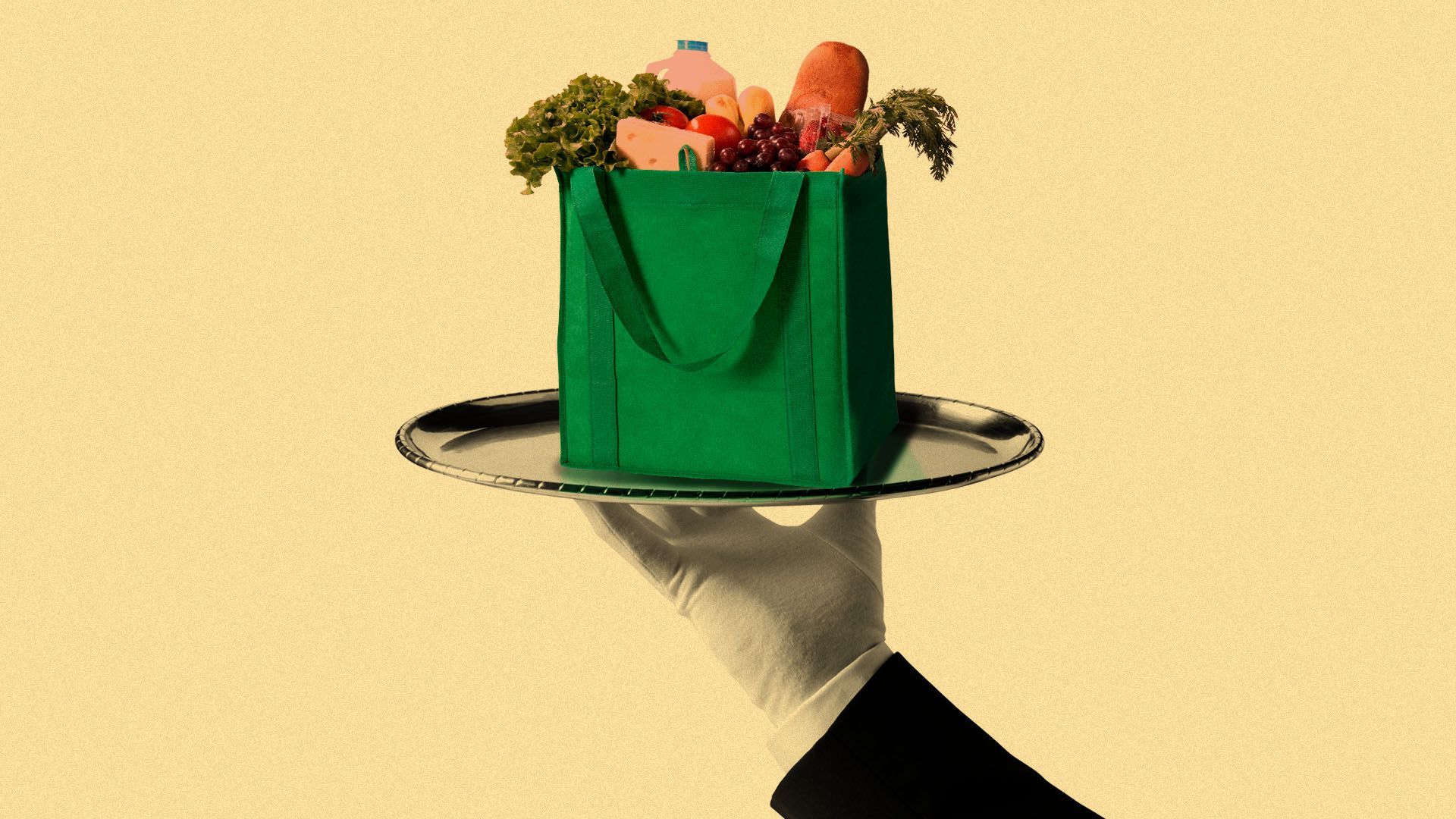 Clayton, Dubilier & Rice won the auction for British supermarket chain Morrisons (LSE: MRW) with a £7 billion bid.
Why it's the BFD: This was a photo finish, with CD&R beating out SoftBank-owned Fortress Investment Group by just one pence per share (287 vs. 286). Buzz is already building that Fortress will seek out a Morrisons rival as a consolation prize, as evidenced by a Monday morning stock bump for Sainsbury's.
The bottom line: "CD&R said it'll help Morrison grow by expanding its wholesale business and driving online sales. The private equity firm pointed to its experience with British discounter B&M, which it said more than doubled revenue and earnings before interest, taxes, depreciation and amortization under its ownership. CD&R also owns Motor Fuel Group, a large petrol station business, and is likely to consider rolling out the grocer's convenience store brand, Morrison's Daily, on these forecourts." — Deirdre Hipwell, Bloomberg
Venture Capital Deals
• Ajaib, an Indonesian stock trading platform, raised $153 million in Series B funding at a $1 billion valuation. DST Global led, and was joined by Insignia Ventures, Alpha JWC Ventures, SoftBank Ventures, Horizons Ventures and insiders Ribbit Capital, IVP and Iconiq. http://axios.link/PCGy
• Ladder, a Palo Alto-based life insurance startup, raised $100 million in Series D funding co-led by Thomvest Ventures and OMERS Growth Equity. www.ladderlife.com
• Ula, an Indonesian B2B ecommerce startup, raised $87 million from B Capital Group, Tencent, Prosus Ventures and Bezos Expeditions. http://axios.link/NUbN
• Esper, a Seattle-based dev-ops platform for devices, raised $60 million in Series C funding. Insight Partners led, and was joined by insiders Scale Venture Partners, Madrona Ventures and Root Ventures. http://axios.link/xKlR
🚑 Catalog, a Boston-based DNA data storage platform, raised $35 million in Series B funding. Hanwha Impact Partners led, and was joined by insider Horizons Ventures. http://axios.link/x14Z
🚑 Micreos, a Dutch developer of antibiotic alternatives, raised €32 million from undisclosed backers. http://axios.link/3hHo
• Vareto, a Mountain View, Calif.-based provider of corporate finance software, raised $24 million in seed and Series A funding from GV and Menlo Ventures. www.vareto.com
• AutoLeap, a Toronto-based auto repair software startup, raised US$18 million in Series A funding. Bain Capital Ventures led, and was joined by insider Threshold Ventures. http://axios.link/lAAu
Private Equity Deals
• Coty (NYSE: COTY) agreed to sell another 9% stake in the Wella haircare brand to KKR for $426.5 million. http://axios.link/8dzX
• Epsilyte, a Peru, Ill.-based portfolio company of Balmoral Funds, acquired StyroChem Canada, a maker of expandable polystyrene, from PMC Capital Partners. www.epsilyte.com
• One Identity acquired OneLogin, an SF-based provider of identity access management solutions that had raised $180 million from firms like Silver Lake, Greenspring Associates, CRV, Scale Venture Partners, Blue Cloud Ventures and HighGear Ventures. One Identity is a unit of Quest Software, which is owned by Francisco Partners, Fisher Lynch Capital and Elliott Management. http://axios.link/riXI
🚑 Pharos Capital Group acquired THEMA Health Services, a provider of hospice, skilled home health and palliative care services in Arizona. www.themaaz.com
• Providence Equity Partners acquired a majority stake in Tenstreet, a Tulsa-based provider of provider of truck driver recruiting software. Existing backer Spectrum Equity maintained a stake. www.tenstreet.com
• Spice Private Equity agreed to buy the Brazilian business of insurer Argo Group (NYSE: ARGO) for around $30 million. www.argogroupus.com
🍷 Sycamore Partners completed its $1.2 billion purchase of Ste. Michelle Wine Estates from Altria Group (NYSE: MO). http://axios.link/0buk
Public Offerings
• Five companies plan to go public this week on U.S. exchanges: Life Time Group, iFIT, IsoPlexis, Theseus Pharma and Cingulate. http://axios.link/2Xnq
• Arteris, a Campbell, Calif.-based system-on-a-chip company, filed for a $75 million IPO. It plans to list on the Nasdaq (AIP) and reports an $11 million net loss on $17 million in revenue for the first half of 2021. Backers include Ventech Capital. http://axios.link/sTYb
• AvidXchange, a Charlotte-based provider of accounts payable and payment automation software, set IPO terms to 22 million shares at $21-$23. It would have a market value of $4.2 billion, were it to price in the middle. It plans to list on the Nasdaq (AVDX) and reports a $92 million net loss on $114 million in revenue for the first half of 2021. Shareholders include Bain Capital Ventures (14.1% pre-IPO stake), Mastercard (7.5%), CDPQ (7%), Ossa Investments (6.9%) and Capital Research & Management Co. (6.4%).
🚑 Candela Medical, a Marlborough, Mass.-based maker of medical devices for aesthetic procedures, filed for an IPO. The Apax Partners-owned company plans to list on the Nasdaq (CDLA) and reports $15 million of net income on $209 million in revenue for the first half of 2021. http://axios.link/CnEK
• GitLab, an SF-based DevOps platform valued by VCs at $6 billion, set IPO terms to 10.4 million shares at $55-$60. It would have a market value of $8.2 billion, were it to price in the middle, plans to list on the Nasdaq (GTLB) and reports a $69 million net loss on $108 million in revenue for the first half of 2021. Shareholders include August Capital, Khosla Ventures, Iconiq and GV. http://axios.link/jvEl
• Informatica, a Redwood City, Calif.-based enterprise cloud data management platform, filed for an IPO. It plans to list on the NYSE (INFA) and reports a $36 million net loss on $676 million in revenue for the first half of 2021. Backers include Permira and CPPIB. http://axios.link/Srht
🚑 LianBio, a Princeton, N.J.-based developer of in-licensed therapies in China, filed for an IPO. The pre-revenue company plans to list on the Nasdaq (LIAN), and is backed by Perceptice Advisors (62.4% pre-IPO stake), RA Capital (7.2%) and BridgeBio Pharma (5.8%). http://axios.link/t2eR
• Rivian, an Irvine, Calif.-based electric truck-maker, filed for an IPO that Renaissance Capital estimates could raise up to $6 billion. It plans to list on the Nasdaq (RIVN), and reports nearly a $1 billion net loss for the first half of 2021. Rivian has raised around $11 billion from firms like Amazon, T. Rowe Price, Oryx Global, Ford Motor Co. and Manheim Investments. http://axios.link/5xck
🚑 Xilio Therapeutics (fka Akrevia Tx), a Waltham, Mass.-based developer of tumor-selective immune-oncology therapies, filed for an IPO. The pre-revenue company plans to list on the Nasdaq (XLO) and raised $225 million from firms like Atlas Venture (13.3% pre-IPO stake), F-Prime (9.9%), Bain Capital Life Sciences (7.8%), Deerfield Management (7.8%), Takeda Ventures (7.6%), SV Health Investors (6.7%), RiverVest Ventures (6.2%) and MRL Ventures (5.1%). http://axios.link/i26Q
SPAC Stuff
🚑 MoonLake Immunotherapeutics, a Swiss biotech focused on inflammatory skin and joint diseases, agreed to go public at an implied $230 million valuation via Helix Acquisition Corp. (Nasdaq: HLXA), a SPAC formed by Cormorant Asset Management. MoonLake backers include BVF Partners. www.moonlaketx.com
• Anthemis Digital Acquisitions I, a fintech SPAC formed by Anthemis Group, filed for a $200 million IPO. http://axios.link/atPQ
• Chain Bridge I, a national security-focused SPAC led by Michael Rolnick, cut its proposed IPO size to $200 million from $300 million. http://axios.link/Ks8K
🚑 LAVA Medtech Acquisition, a SPAC led by Anthony Natale (Aperture Venture Partners), filed for a $100 million IPO. http://axios.link/opw5
🚑 Verity Acquisition, a healthcare SPAC led by Bing Lin (Protocol Asset Management), filed for a $175 million IPO. http://axios.link/ocYI
Liquidity Events
🚑 Clearlake Capital is seeking a buyer for Provation Medical, a Minneapolis-based provider of clinical decision support SaaS that could fetch around $1.4 billion, per PE Hub. http://axios.link/8oRC
• Sun Life Financial (TSX: SLF) agreed to buy Boston-based oral health company DentaQuest for $2.47 billion in cash. Sellers include Centerbridge Partners. http://axios.link/duzL
More M&A
🚑 ADDvise Group (Swiss: ADDV) acquired Graham Medical Technologies, a Macomb, Mich.-based maker of orthopedic devices. www.gramedica.com
• Grab, which in April agreed to go public via a SPAC, agreed to up its stake in Indonesian e-wallet provider OVO to 90% from 39%. http://axios.link/aUGu
Fundraising
• Development Partners International raised $900 million for its third Africa-focused PE fund. www.dpi-llp.com
• Five Seasons Ventures, a European food-tech VC firm, raised €180 million for its second fund. http://axios.link/KAR3
• KKR raised $4.3 billion for its third U.S. real estate opportunities fund. www.kkr.com
• Thomas H. Lee Partners raised $5.6 billion for its ninth flagship buyout fund. www.thl.com
It's Personnel
• Nandit Gandhi (ex-J.F. Lehman) and Matt Mendell (ex-Evercore) joined OMERS Infrastructure as a managing director of asset management and a managing director of transactions, respectively. www.omersinfrastructure.com
• Ryan Selwood, former head of direct PE for Canada Pension Plan Investment Board, joined The Carlyle Group as a managing director and chief development officer. www.carlyle.com
Final Numbers

Q3 2021 had more U.S. IPOs than in any third quarter since 2000.
Renaissance Capital notes: "We expect the IPO market to finish the year strong, with a robust pipeline and ample shadow backlog to support issuance in the fourth quarter."
🙏 Thanks for reading Axios Pro Rata! Please ask your friends, colleagues and morning TV watchers to sign up at GetProRata.axios.com.