Axios Pro Rata
June 29, 2021
🎧 Axios Re:Cap goes inside the Pacific Northwest's record-breaking heat wave, and how there's no longer a definition of "normal climate." Listen via Apple podcasts, Spotify or Axios.com.
🖥️ Please join Axios today at 12:30pm ET for a virtual event on cryptocurrency policymaking and regulation. Guests include Rep. Bill Foster (D-Ill.) and Grayscale Investments CEO Michael Sonnenshein. Register here.
Top of the Morning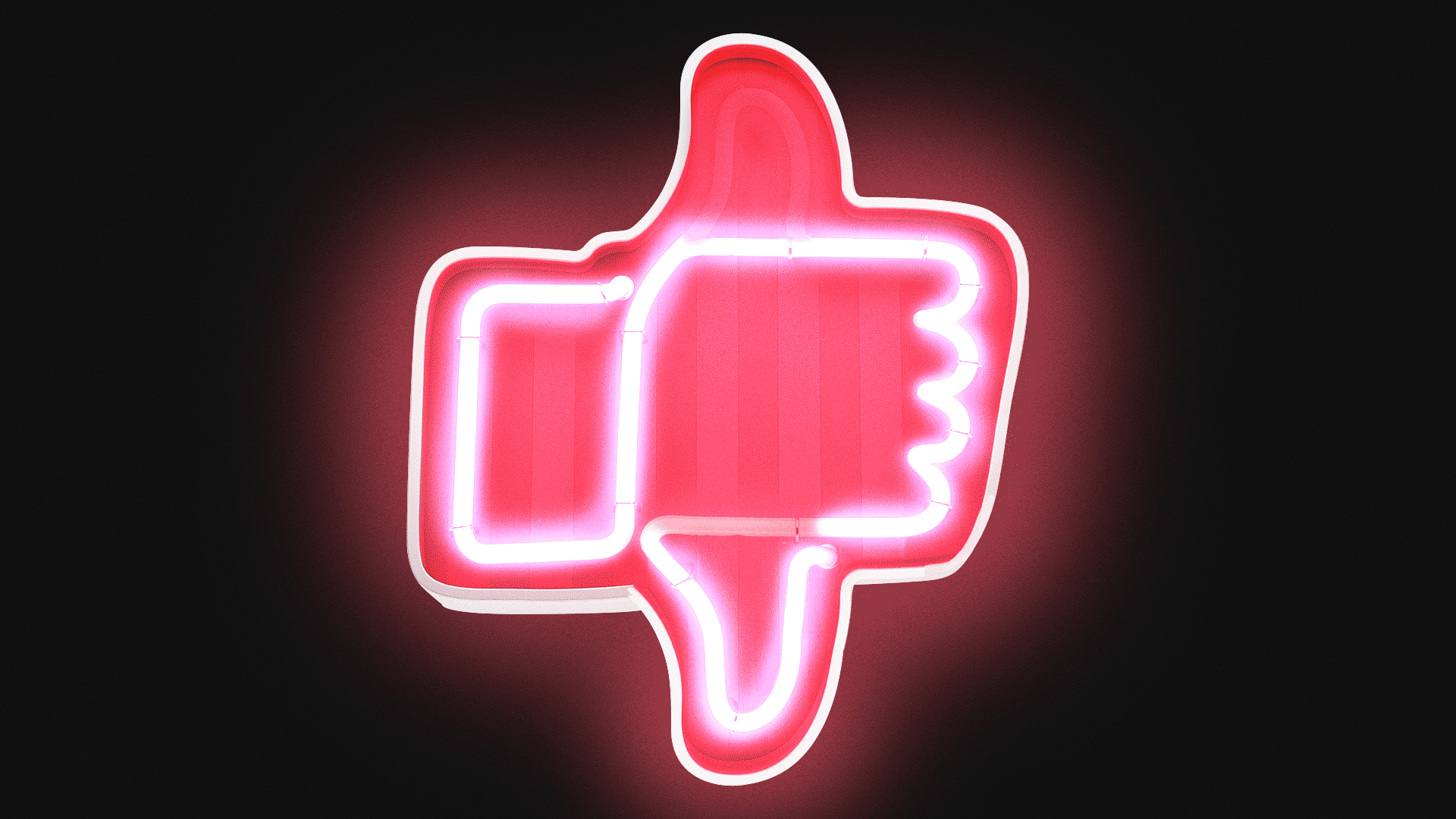 Facebook was friended yesterday by a federal judge, who threw out an antitrust lawsuit brought last December by the Federal Trade Commission. He also dismissed a parallel suit brought by 48 state attorneys general.
Why it matters: The social network will not be required to unwind its acquisitions of Instagram and WhatsApp, which was among the remedies requested by the plaintiffs.
Big picture: For years I've written that current antitrust law is antiquated, and incompatible with Big Tech and many other modern industries. The judge seemed to agree, thus putting increased pressure on Congress to pass reforms, even if piecemeal.
Judge James Boasberg wrote that the FTC failed to adequately define the market in which Facebook operates, let alone prove it had a monopoly in said market. Moreover, he argued that size alone does not disqualify a company from growing larger via acquisition
Per the ruling: "The FTC's complaint says almost nothing concrete on the key question of how much power Facebook actually had, and still has, in a properly defined antitrust product market. It is almost as if the agency expects the court to simply nod to the conventional wisdom that Facebook is a monopolist."
Axios Re:Cap flashbacks: Our pop-up podcast when the FTC suit was filed, and a recent episode with Rep. David Cicilline (D-R.I.), chair of the House antitrust subcommittee.
Investor reax: The ruling pushed Facebook's market cap past $1 trillion for the first time in its history. Amazon stock also got a bit of a bump.
Investors are betting both that the FTC's fortunes won't improve if it refiles (it has 30 days) and that Big Tech will stay several steps ahead of whatever Congress manages to pass (if anything at all).
The bottom line: The law is on Big Tech's side when it comes to acquisitions. And it will remain that way until political rhetoric evolves into political action.
The BFD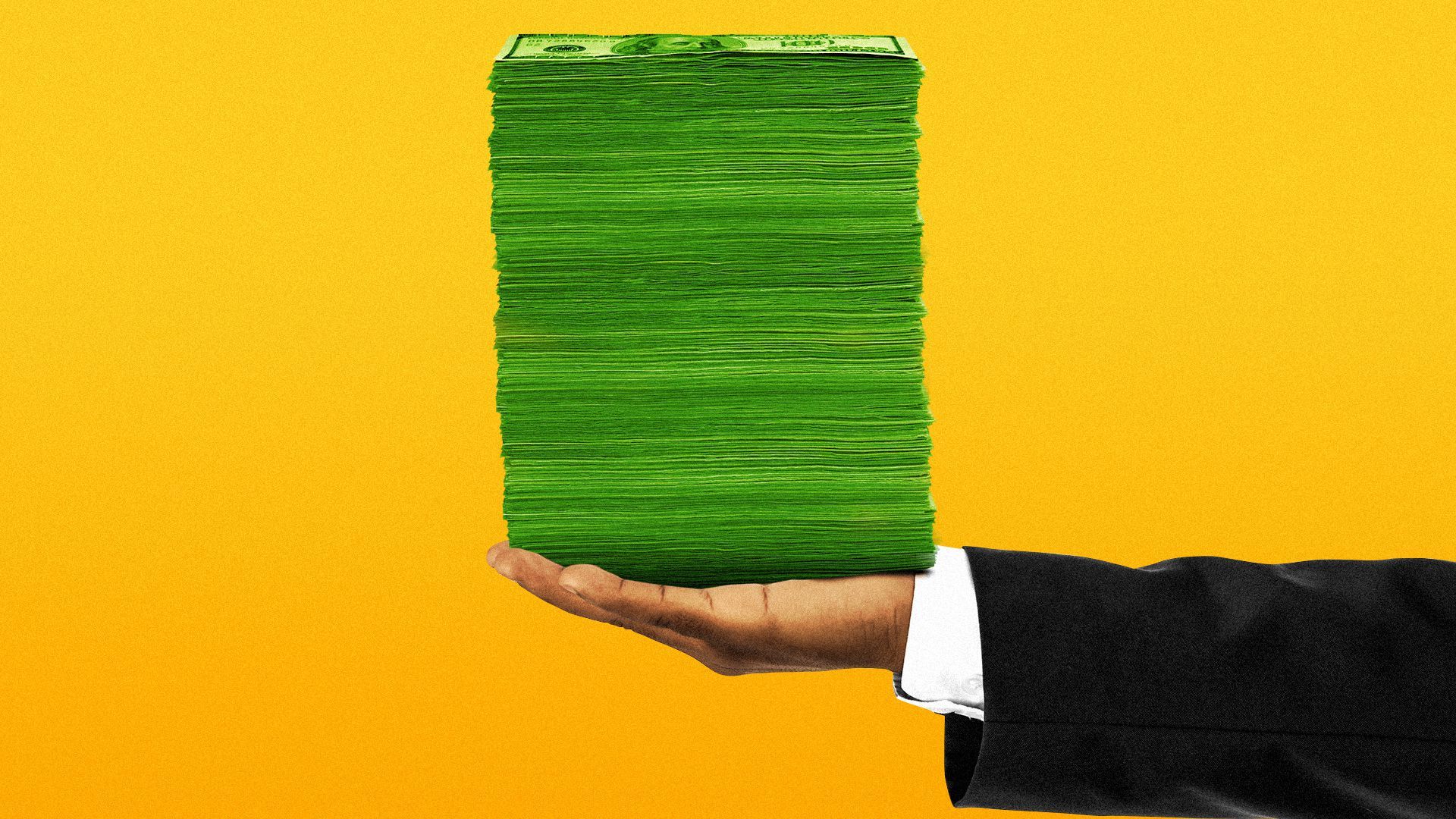 Bridgepoint, a London-based buyout firm, announced IPO plans, whereby it will seek to raise at least £300 million at around a £2 billion valuation.
Why it's the BFD: It remains unusual for private equity firms to list their shares, even in Europe where a few trailblazers beat U.S. firms to the punch. Particularly now that there's a mature industry whereby PE firm founders can monetize brand equity via sales of passive ownership stakes.
History: Bridgepoint was formed 21 years ago via a management buyout of NatWest's private equity group, and sold a passive stake to Dyal Capital Partners in 2018. It has 10 offices, including in Europe, China and the U.S., and currently manages around €27.4 billion across equity and debt strategies.
The bottom line: "Middle market firms like Bridgepoint have faced increasing pressure to diversify their offerings as they face greater competition that's pushing up the cost of acquiring assets and pressuring returns." — Bloomberg
Venture Capital Deals
• Smart, a Nashville, Tenn.-based retirement tech company, raised $228 million in Series D funding led by Chrysalis Investments. http://axios.link/Y1dg
• Gympass, a New York-based corporate well-being platform, raised $220 million at a $2.2 billion valuation from SoftBank, General Atlantic, Moore Strategic Ventures, Kaszek Ventures and Valor Capital Group. www.gympass.com
• ShipBob, a Chicago-based e-commerce logistics company, raised $200 million in Series E funding at a valuation north of $1 billion. Bain Capital Ventures led, and was joined by SoftBank, Menlo Ventures, Hyde Park Venture Partners, Hyde Park Angels and SVB. http://axios.link/W6jy
🚑 Shine Medical Technologies, a Janesville, Wis.-based nuclear fusion startup, raised $150 million in new Series C funding. Koch Disruptive Technologies led, and was joined by Fidelity and Baillie Gifford. www.shinemed.com
🚑 HealthVerity, a Philadelphia-based medical data marketplace, raised $100 million in Series D funding. Durable Capital Partners led, and was joined by insiders Flare Capital Partners, Foresite Capital and Greycroft. http://axios.link/fmHf
• Side, a San Francisco-based real estate brokerage platform, raised around $50 million at a $2.5 billion valuation. Tiger Global led, and was joined by Iconiq Capital and D1 Capital Partners. http://axios.link/emgI
• Tapcart, a Shopify for mobile apps, raised $50 million in Series B funding. Left Lane Capital led, and was joined by SignalFire, Greycroft, Act One Ventures and Amplify LA. http://axios.link/9Gj9
• 10club, an Indian e-commerce rollup platform, raised $40 million in seed funding from Fireside Ventures, HeyDay, PDS International, Class 5 Global and Secocha Ventures. http://axios.link/01z7
• LocoNav, an Indian fleet management software startup, raised $37 million in Series B funding from Quiet Capital, Anthemis Group, Foundamental, Sequoia Capital India, RIT Capital Partners, Uncorrelated Ventures and Village Global. http://axios.link/v2wj
• Bowery Valuation, a New York-based commercial real estate appraisal startup, raised $35 million in Series B funding. Goldman Sachs led, and was joined by Capital One Ventures and insiders including Builders VC, Fika Ventures, Navitas Capital, Camber Creek, Nine Four Ventures, Greenspring Associates and Alpaca VC. www.boweryvaluation.com
🚑 Wellthy, a New York-based digital care concierge, raised $35 million in Series B funding. Rethink Impact led, and was joined by Hearst, Polaris Partners and Eldridge. www.wellthy.com
• Zencity, a community insights and analytics platform for state and local governments, raised $30 million from insiders TLV Partners, Vertex Ventures Israel, Salesforce Ventures, M12 - Microsoft's venture fund and Canaan Partners Israel. www.zencity.io
🚑 Harness Wealth, a New York-based wealth management platform, raised $15 million in Series A funding led by Jackson Square Ventures. http://axios.link/84rl
• Toggle, a New York-based construction robotics startup, raised $8 million in Series A funding. Tribeca Venture Partners led, and was joined by Blackhorn Ventures, Point72 Ventures, New York State and Twenty Seven Ventures. www.toggle.is
• Co-op, an online customer acquisition platform, raised $5.8 million. Sugar Capital led, and was joined by Bessemer Venture Partners and Shopify. http://axios.link/yLrs
Private Equity Deals
🚑 Angeles Equity Partners acquired Xanitos, a Newtown Square, Pa.-based provider of environmental services to hospitals and other acute care facilities. www.xanitos.com
🚑 Clayton Dubilier & Rice sweetened its takeover offer for UDG Healthcare (LSE: UDG), a Dublin-based provider of services to pharma customers, to £2.76 billion from £2.61 billion. http://axios.link/0IMV
• Digital Fuel Capital acquired First Impression Ironworks, a Gilbert, Ariz.-based designer, manufacturer and installer of iron products. www.firstimpressionsecuritydoors.com
• EQT agreed to buy PRO Unlimited, a San Francisco-based provider of contingent workforce management solutions, from Harvest Partners. www.prounlimited.com
• Livingbridge bought a majority stake in Semafone, a British provider of data security and compliance solutions for call and contact centers. www.semafone.com
• Oak Hill Capital bought Trinity Consultants, a Dallas-based provider of EHS, engineering and sciences consulting services, from Levine Leichtman Capital Partners. www.trinityconsultants.com
⚡ Partners Group acquired Dimensions Renewable Energy, an Atlanta-based distributed energy platform focused on community solar and battery storage. www.dimension-energy.com
• TA Associates acquired AutoQuotes, a Jacksonville, Fla.-based provider of configure-price-quote and supply chain software to the foodservice equipment market, from Luminate Capital Partners. www.aq-fes.com
• Warburg Pincus agreed to lead a buyout of Exeter Finance, an Irving, Texas-based indirect auto finance company, from The Blackstone Group. www.exeterfinance.com
Public Offerings
• AutoStore, a Norwegian warehouse robotics company, is working with Morgan Stanley and JPMorgan Chase on an IPO that could value the company north of $10 billion, per Bloomberg. http://axios.link/ntA0
• Dingdong, a Chinese grocery delivery company, slashed its IPO terms from 14 million shares to 3.7 million shares, while maintaining its $23.50-$25.50 price range. The company raised over $400 million from such firms as General Atlantic, Sequoia Capital China, Starquest China, Qiming Venture Partners, Bertelsmann Asia Investments and General Atlantic. http://axios.link/rtyy
• Duolingo, a Pittsburgh-based language learning platform, filed for an IPO. It plans to list on the Nasdaq (DUOL) and reports a $16 million net loss on $162 million in revenue for 2020. The company raised $183 million in VC funding, most recently at a $2.4 billion valuation, from firms like NextView Capital (20.1% pre-IPO stake), USV (14.2%), CapitalG (13.7%), Kleiner Perkins (10.5%), General Atlantic (7.1%) and Durable Capital Partners. http://axios.link/IBh7
✈︎ Republic Airways, an Indianapolis-based regional air carrier, hired Raymond James to explore a 2021 IPO, per Bloomberg. http://axios.link/9evZ
SPAC Stuff
• IronSource, an Israeli mobile marketing company, completed its acquisition by a Thoma Bravo-sponsored SPAC at an implied equity value of $11.1 billion. It now trades on the NYSE (IS). IronSource had raised over $500 million from firms like CVC Capital Partners, 83North, Aster Capital and Viola Ventures. www.ironsrc.com
• System1, a Los Angeles-based digital marketing firm owned by Court Square, agreed to go public at an implied $1.4 billion valuation via Trebia Acquisition Corp. (NYSE: TREB), a SPAC backed by Bill Foley. http://axios.link/WsTE
• Chavant Capital Acquisition, an advanced manufacturing tech SPAC, filed for a $100 million IPO. http://axios.link/SIYv
• Navigation Capital of Atlanta disclosed plans for three SPACs, each targeting a $150 million IPO. One is focused on business services, one on manufacturing and one on fintech/specialty finance. www.navigationcapital.com
Liquidity Events
• Discord, the gaming chat app valued by VCs at $10 billion, acquired Ubiquity6, a San Francisco-based AR startup that had raised over $37 million from firms like Benchmark, First Round Capital, Gradient Ventures and Kleiner Perkins. http://axios.link/KEN9
• JPMorgan Chase (NYSE: JPM) agreed to buy OpenInvest, a San Francisco-based ESG investment platform, per CNBC. OpenInvest had raised around $25 million from firms like Andreessen Horowitz, Abstract Ventures and QED Investors. http://axios.link/wvag
More M&A
• AIA Group, a Hong Kong-listed insurer, agreed to buy a 25% equity stake in China Post Life Insurance Co. for around $1.86 billion. http://axios.link/tfGu
⚡ Baker Hughes (NYSE: BKR) agreed to buy a 15% stake in Electrochaea, a German developer of synthetic natural gas. http://axios.link/MIKC
• Union Bancaire Privée agreed to buy the Swiss private bank of Banco Comercial Português. http://axios.link/Na74
Fundraising
• Accel raised $650 million for its 15th early-stage fund, plus $650 million for its seventh Europe/Israel fund and $1.75 billion for its sixth growth-stage fund. http://axios.link/MlsD
🚑 Eight Roads, a VC group affiliated with Fidelity, launched a $400 million fund focused on Chinese healthcare startups. http://axios.link/kB1D
• Ethos Invest is raising £1 billion for a Sharia-compliant private equity fund focused on fintech. http://axios.link/fwn6
It's Personnel
• Roman Burgess joined Golden Gate Capital as a VP. He had been at PSP Investments before getting his MBA from Wharton. http://axios.link/CHtO
• Samir Kapuria joined Crosspoint Capital Partners as a managing director. He previously was president of NortonLifeLock. www.crosspointcapital.com
Final Numbers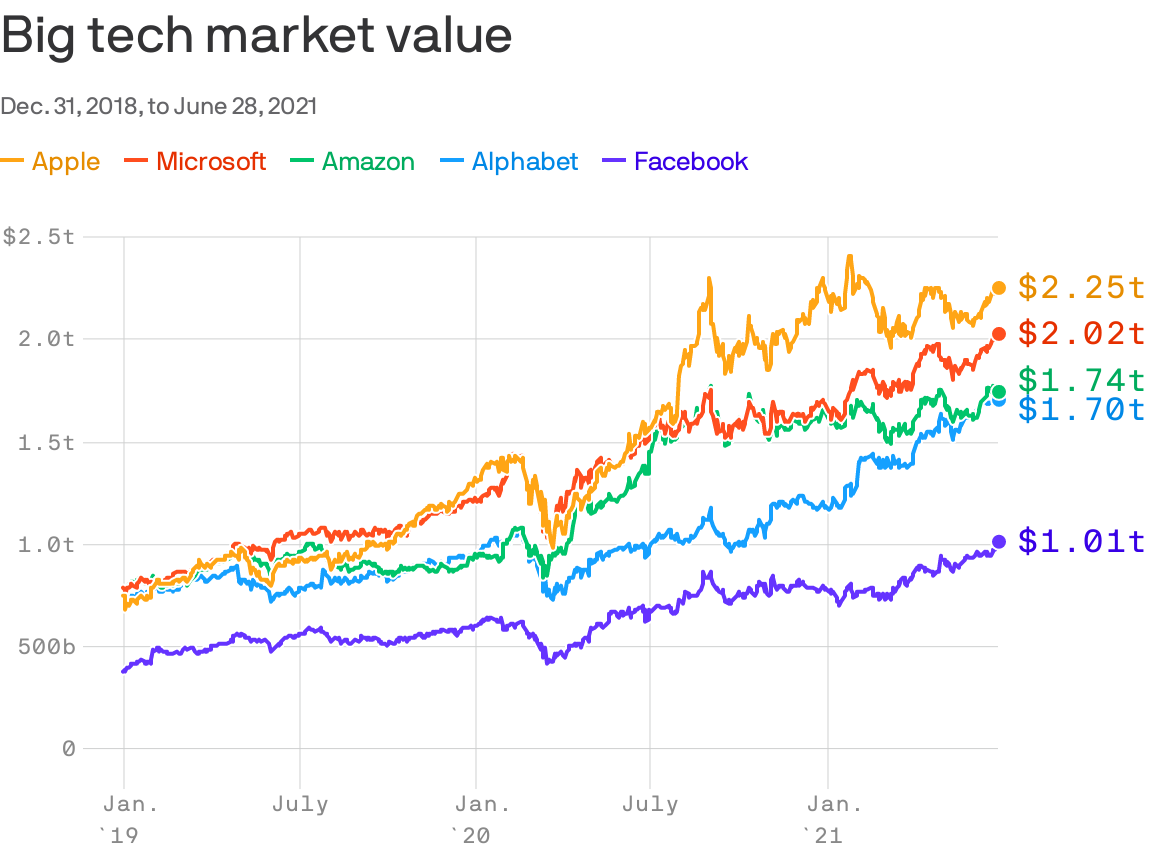 🙏 Thanks for reading Axios Pro Rata! Please ask your friends, colleagues and British buyout bosses to sign up.