Axios Pro Rata
June 03, 2021
🎧 Axios Re:Cap focuses on the vulnerability of America's food supply chain following the weekend ransomware attack on meat producer JBS. Listen here.
Top of the Morning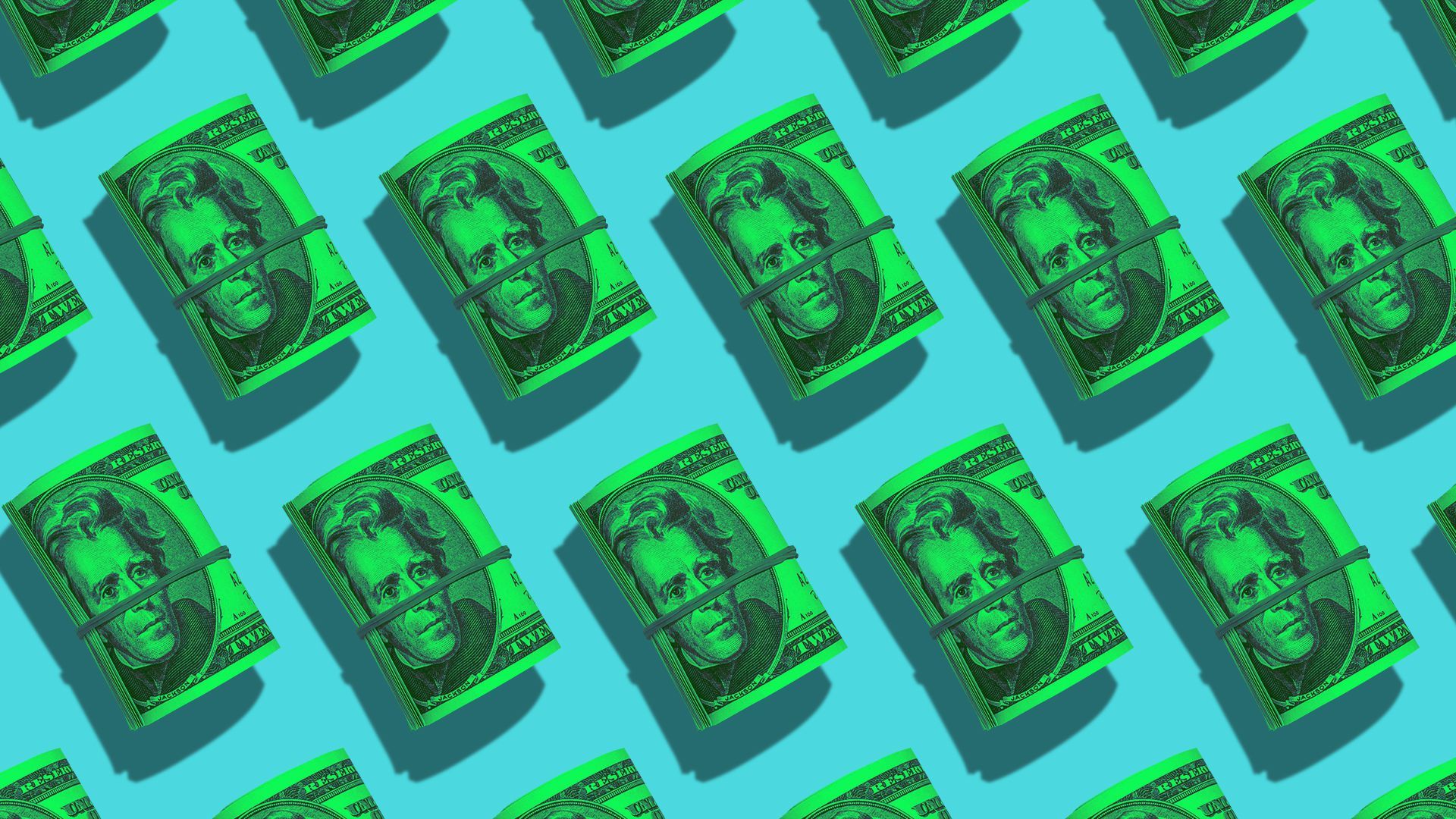 Lux Capital is one of the original "frontier" tech venture firms, investing in startups that leverage colliding scientific advancements to create new categories. And now it's got a lot more money in the bank, so it seemed like a good time to check in.
Driving the news: Lux this morning announced that it raised $675 million for its seventh early-stage fund and $800 million for its first opportunity fund.
Target areas: Lux co-founders Josh Wolfe and Peter Hébert tell me that they're particularly interested in two sectors:
Tech of science: This is hardware enabling breakthroughs, including both tools and instruments, with Lux believing the market will be bolstered by geopolitical competition. A sub-category here is lab robotics and automation — the idea of remote labs with scientists "at the beach" — which could help speed and resolve reproducibility.
Space: Sure, this isn't exactly novel in 2021. But I hadn't heard someone before describe the opportunity as succinctly as did Wolfe: "It's railroads turned vertical instead of horizontal."
Peer pressure: While Lux differs from many other VC firms in terms of industry strategy, it's decision to raise an opportunity fund is very familiar: Later-stage sizes are exploding and Lux wants to hold onto ownership positions in its own high-flyers (around 80% of the fund is expected to go to existing portfolio companies).
For context, CB Insights reported this morning that there are now more than 700 global unicorns. And we really need a new word to describe the largest VC-backed startups and a new valuation threshold, as the "unicorn" framing no longer cuts it. My inbox is open ([email protected]).
The bottom line: Frontier tech investing can have lower hit rates than traditional consumer or enterprise tech VC, or even biotech, but the successes are often more consequential.
The BFD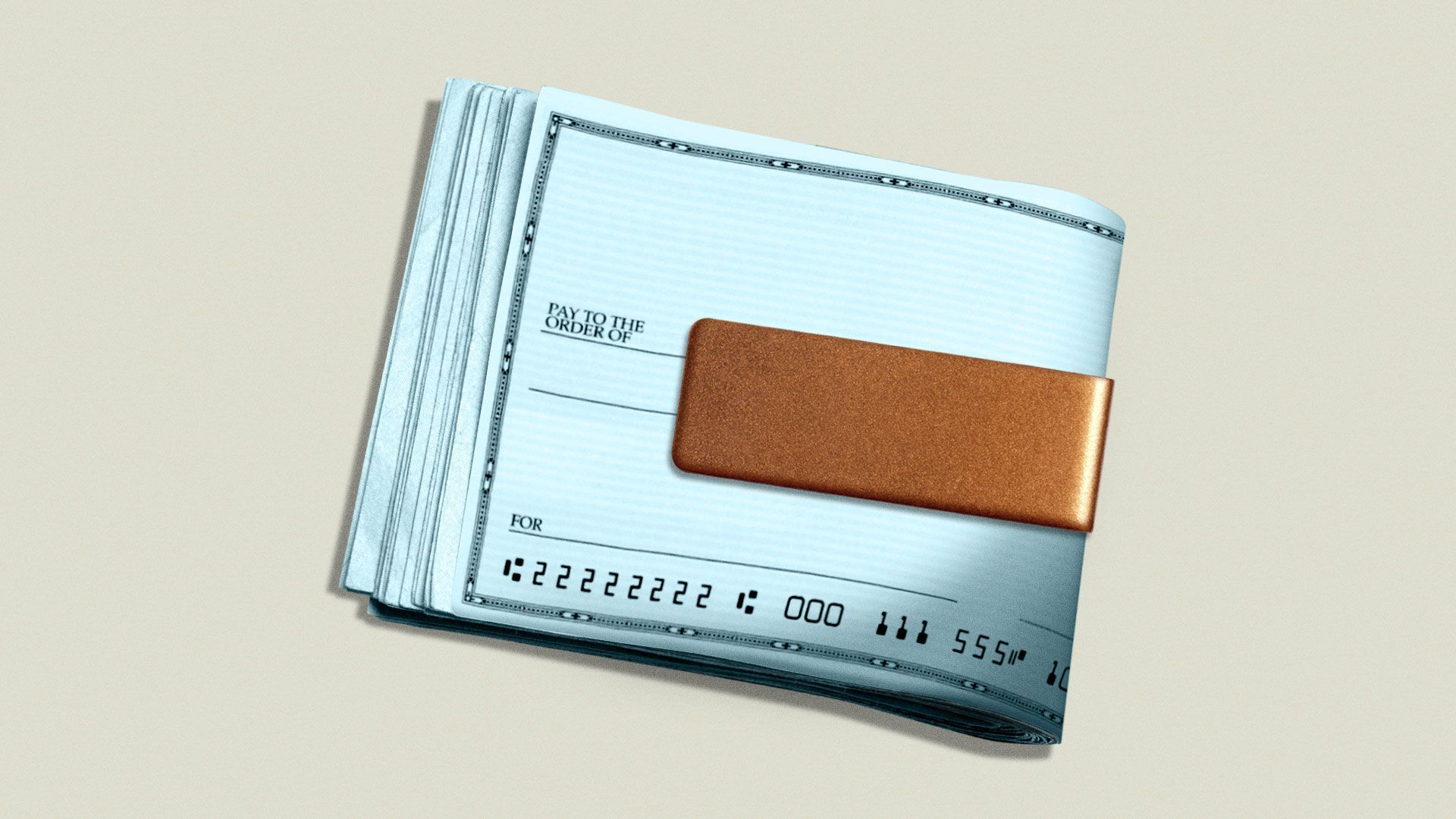 Social Capital Suvretta, a new biotech SPAC platform led by Chamath Palihapitiya, filed for a quarter of IPOs, each with a $200 million target.
Why it's the BFD: Chamath isn't backing down in the face of recent criticism, or even heeding his own warning that the current SPAC market needs more oversight.
Details: Each of the four Social Capital Suvretta SPACs has a specific industry focus: Neurology (I), oncology (II), "organ space subsector (III)" and immunology (IV). All of them are warrantless with Morgan Stanley as lead underwriter, which is a departure from the six tech-focused Social Capital Hedosophia SPACs, each of which had warrants and used Credit Suisse.
The bottom line: "In biotech, there have been 43 SPACs to price or announce an intent to merge, according to the Endpoints News tally. That's resulted in a combined raise of $14.75 billion, more than double that of traditional IPOs." — Max Gelman, EndPoints News
Venture Capital Deals
• Gong, a Palo Alto-based revenue intelligence startup, raised $250 million in Series E funding. Franklin Templeton led, and was joined by insiders Coatue, Salesforce Ventures, Sequoia, Thrive Capital and Tiger Global. www.gong.io
• Outreach, a Seattle-based sales engagement platform, raised $200 million at a $4.4 billion valuation. Premji Invest and Steadfast Capital co-led, and were joined by Tiger Global Management, Sequoia Capital Global Equities, Vista Public Strategies and insiders Salesforce Ventures, Lone Pine Capital, Sands Capital, Mayfield Fund, DFJ Growth and Trinity Ventures. http://axios.link/Pkx7
🚑 Stemirna Therapeutics, a Chinese drugmaker working on a COVID-19 vaccine, raised $200 million from China Merchants Group, Sequoia Capital China and WuXi AppTec. http://axios.link/Oxcc
• Guild Education, a Denver-based education benefits platform, raised $150 million in Series E funding at a $3.75 billion valuation from Bessemer Venture Partners, Cowboy Ventures, D1, Emerson Collective, General Catalyst, GSV, Harrison Metal, ICONIQ, Redpoint Ventures and Salesforce Ventures. http://axios.link/hCu4
• Lansweeper, a Belgian provider of IT asset management solutions, raised €130 million from Insight Partners. www.lansweeper.com
🚀 LeoLabs, an orbital object tracking startup, raised $65 million in Series B funding co-led by Insight Partners and Velvet Sea Ventures. http://axios.link/ijTE
🚑 Phil, a San Francisco-based software therapy deployment platform, raised $56 million led by Warburg Pincus. www.phil.us
• New Stand, a New York-based physical vending product developer, raised $40 million in Series B funding. Brookfield Property Group led, and was joined by insiders Maywic, Fantail Ventures and Raga Partners. http://axios.link/dwy8
• Jeeves, a New York-based expense management platform, raised $26 million in Series A funding. Andreessen Horowitz led, and was joined by YC Continuity Fund, Jaguar Ventures, Urban Innovation Fund, Uncorrelated Ventures, Clocktower Ventures, Stanford University, 9 Yards Capital and BlockFi Ventures. Jeeves also secured $100 million in debt funding. http://axios.link/kNEa
• Hypori, an Austin, Texas-based enterprise mobile security startup, raised $20 million in Series A funding led by GreatPoint Ventures. www.hypori.com
• Shef, a meal delivery marketplace for home chefs, raised $20 million in Series A funding. Andreessen Horowitz led, and was joined by YC, Craft Ventures, M13 and celebs like Padma Lakshmi, Tiffany Haddish and Andre Iguodala. http://axios.link/nbnU
• Vetro, a Portland, Maine-based provider of network management software for ISPs, raised $12 million led by Resolve Growth Partners. http://axios.link/U7UD
🚀 OroraTech, a German small satellite startup focused on spotting wildfires, raised €5.8 million in Series A funding. Findus Venture and Ananda Impact Ventures co-led, and were joined by Apex Ventures, BayernKapital, Clemens Kaiser, SpaceTec Capital and Ingo Baumann. http://axios.link/gPmC
• Stemma, a Seattle-based database platform, raised $4.8 million in seed funding led by Sequoia Capital. http://axios.link/0K6f
• Faction Technology, a developer of three-wheeled delivery EVs, raised $4.3 million in seed funding co-led by Trucks VC and Fifty Years. http://axios.link/FyxY
⚡ Energy Vault, a Swiss developer of utility-scale energy storage solutions, raised funding from Saudi Aramco Energy Ventures. www.energyvault.com
Private Equity Deals
• Aon (NYSE: AON) agreed to sell its U.S. retirement business to Aquiline Capital Partners. http://axios.link/1mJy
🚑 Arcline Investment Management acquired a control stake in Resolution Medical, a Fridley, Minn.-based contract development and manufacturing organization for med-tech. www.resolutionmedical.com
• The Blackstone Group agreed to buy International Data Group, a Needham, Mass.-based provider of tech content, data and market research, from China Oceanwide for $1.3 billion. www.idg.com
• CVC Capital Partners invested in Japanese streetwear brand BAPE. http://axios.link/D6X3
⚡ ECP acquired Pivot Energy, a Denver-based commercial and community solar developer. www.pivotenergy.com
• FireEye (Nasdaq: FEYE) agreed to sell its products business, including its brand name, for $1.2 billion to an investor consortium led by Symphony Technology Group. http://axios.link/cLyj
• Incline Equity Partners acquired Starwest Botanicals, a Sacramento-based distributor of organic botanicals, herbs and spices. www.starwest-botanicals.com
• KKR agreed to buy a minority stake in Cegid, a French business management software company owned by Silver Lake, at a €5.5 billion enterprise value. http://axios.link/Oojs
• Lincolnshire Management completed a dividend recap for portfolio company Schumacher Electric, a Mount Prospect, Ill.-based provider of power conversion products. www.batterychargers.com
• MacQueen Equipment, a St. Paul, Minn.-based portfolio company of Rotunda Capital, acquired Allegiant Emergency Service, a personal safety and firefighting equipment dealer in South Dakota. www.macqueeneq.com
• NeoGov, an El Segundo, Calif.-based provider of public sector HR management and policy management software, raised funding from The Carlyle Group and insider Warburg Pincus. www.neogov.com
• Pangiam, an Alexandria, Va.-based portfolio company of AE Industrial Partners, acquired Trueface, a Los Angeles-based provider of facial recognition, weapon detection and age verification tech that had been seeded by firms like Lavrock Ventures and 500 Startups. www.trueface.ai
• Quatrro Business Support Services, a Marietta, Ga.-based portfolio company of VSS Capital Partners, acquired EAB, a Chicago-based provider of outsourced back office services for nonprofit organizations. www.quatrrobss.com
• SixAxis, an Andrews, S.C.-based portfolio company of Falfurrias Capital Partners, acquired Upside Innovations, a West Chester, Ohio-based maker of modular aluminum stairs, ramps and canopies. www.sixaxisllc.com
🚑 Warburg Pincus invested in Global Healthcare Exchange, a Louisville, Colo.-based healthcare supply chain management firm controlled by Temasek. As part of the deal, Thoma Bravo exits. http://axios.link/GsRt
• York Capital Management invested in Cennox, an ATM machine and self-checkout kiosk maker with offices in Atlanta and the U.K. www.cennox.com
Public Offerings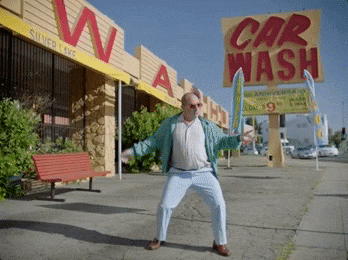 • Mister Car Wash, a Tucson, Ariz.-based car wash brand owned by Leonard Green & Partners, filed for an IPO. It plans to list on the NYSE (MCW) and reports $25 million of profit on $126 million in Q1 2021 revenue. http://axios.link/QaTV
• Northern Lights Acquisition, a cannabis SPAC formed by Luminous Capital, filed for a $100 million IPO. http://axios.link/4oZJ
Liquidity Events
• BASF and Clayton Dubilier & Rice are considering a sale or public listing for water treatment firm Solenis, which could fetch up to $5 billion, per Bloomberg. http://axios.link/Dups
• CDK Global (Nasdaq: CDK) bought Roadster, a creator of digital storefronts for auto dealers, for $360 million in cash. Roadster had raised around $30 million in VC funding from firms like Costanoa Ventures, plus a PPP loan. http://axios.link/npaS
• Francisco Partners and Elliott Management hired Morgan Stanley to find a buyer for SonicWall, a San Jose, Calif.-based cybersecurity firm that generates around $125 million in EBITDA, per PE Hub. http://axios.link/tCmQ
• Prosus agreed to buy Stack Overflow, a New York-based coding Q&A site, for $1.8 billion. Stack Overflow had raised $155 million from Andreessen Horowitz, Index Ventures, Spark Capital, and USV, GIC and Silver Lake Waterman. http://axios.link/5fAz
🚑 Veracyte (Nasdaq: VCYT) agreed to buy French cancer testing company HalioDx for €260 million. HalioDx raised over $20 million from firms like Bpifrance and BNP Paribas. http://axios.link/mdr2
🚑 Webster Equity Partners hired Rothschild and Edgemont Partners to find a buyer for CenExel Clinical Research, a Salt Lake City-based clinical research site operator, per PE Hub. http://axios.link/PM6r
More M&A
• Digital Colony completed its $854 million take-private buyout of Boingo Wireless (Nasdaq: WIFI), a Los Angeles-based WiFi provider in airports and other public places. http://axios.link/3gw0
Fundraising
• BEDF, managed by the Local Initiatives Support Corp., raised $250 million for a fund to invest in Black-led banks, real estate developers and other businesses. www.lisc.org
• Keystone Capital Management, a Chicago-based lower midmarket PE firm, raised $240 million for its first institutional fund. www.keystonecapital.com
• Mercato Partners of Salt Lake City raised $100 million for its second fund dedicated to restaurant concepts. www.mercatopartners.com
• Toyota Ventures (fka Toyota AI Ventures) announced a pair of new, $150 million VC funds: One focused on frontier tech, another on climate tech. www.toyota.ventures
• Tuesday Capital (fka Crunchfund) raised $30 million for its fourth VC fund. http://axios.link/Qa7w
🚑 VenBio raised $550 million for its fourth life sciences VC fund. www.venbio.com
It's Personnel
• Brad Twohig is out as a partner at Lightspeed Venture Partners, which he joined in mid-2018 from Insight Partners, Axios has learned. Also leaving Lightspeed is Ashley Brasier, who joined in late 2018 from Thumbtack and is expected to return to an operating role. www.lsvp.com
• Mark Pinho joined Oak Hill Capital as a partner, per his LinkedIn. He previously was managing partner of St. Victor Group. http://axios.link/s02N
• Andrea Williams joined Goldman Sachs as a managing director and head of media relations. She previously was with Oaktree Capital Management. http://axios.link/fQUE
Final Numbers
AMC Entertainment, the Kansas City-based movie theater chain turned Reddit meme, today disclosed plans to offer 11.55 million shares. Included high up in the filing was this warning, the second part of which was bolded:
"Our current market prices reflect market and trading dynamics unrelated to our underlying business, or macro or industry fundamentals, and we do not know how long these dynamics will last..
Under the circumstances, we caution you against investing in our Class A common stock, unless you are prepared to incur the risk of losing all or a substantial portion of your investment "
🙏 Thanks for reading Axios Pro Rata! Please ask your friends, colleagues and biotech SPAC barons to sign up.