Axios Pro Rata
August 08, 2023
Top of the Morning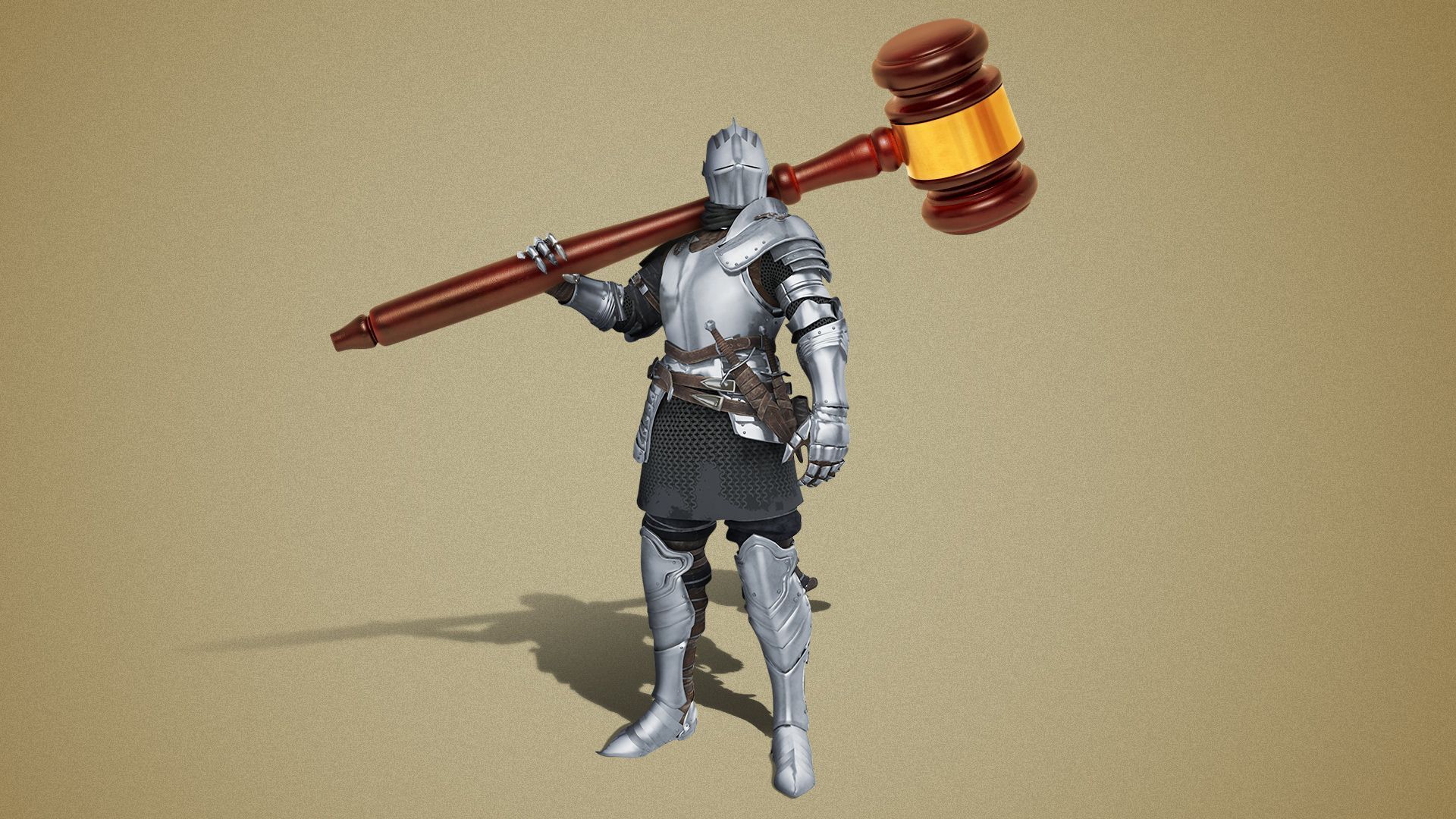 It might have been just a flesh wound after all.
Driving the news: The Federal Trade Commission has withdrawn an antitrust lawsuit that sought to block Intercontinental Exchange from buying home mortgage software provider Black Knight.
Why it matters: FTC chair Lina Khan has regularly sought court over compromise, but might be changing her tactics after a series of legal losses.
Backstory: ICE, the Atlanta-based owner of the New York Stock Exchange, agreed in May 2022 to pay $13.1 billion, or $85 per share, for Jacksonville, Florida-based Black Knight.
The FTC sued the following March, arguing that the proposed merger would "drive up costs, reduce innovation, and reduce lenders' choices for tools necessary to generate and service mortgages."
At the time, ICE already already had agreed to sell Black Knight's Empower loan origination business, but the FTC didn't find that divestiture sufficient. ICE and Black Knight also reduced the deal value to around $11.7 billion, or $75 per share.
Then, last month, ICE also agreed to sell Black Knight's Optimal Blue product pricing and eligibility engine for $700 million.
The buyer for both assets is Canada's Constellation Software, with the deals contingent on ICE completing its Black Knight deal.
Caveat: The two sides continue to negotiate, despite the FTC dropping its lawsuit, and the detente could dissipate if a final agreement isn't reached by Aug. 25.
The BFD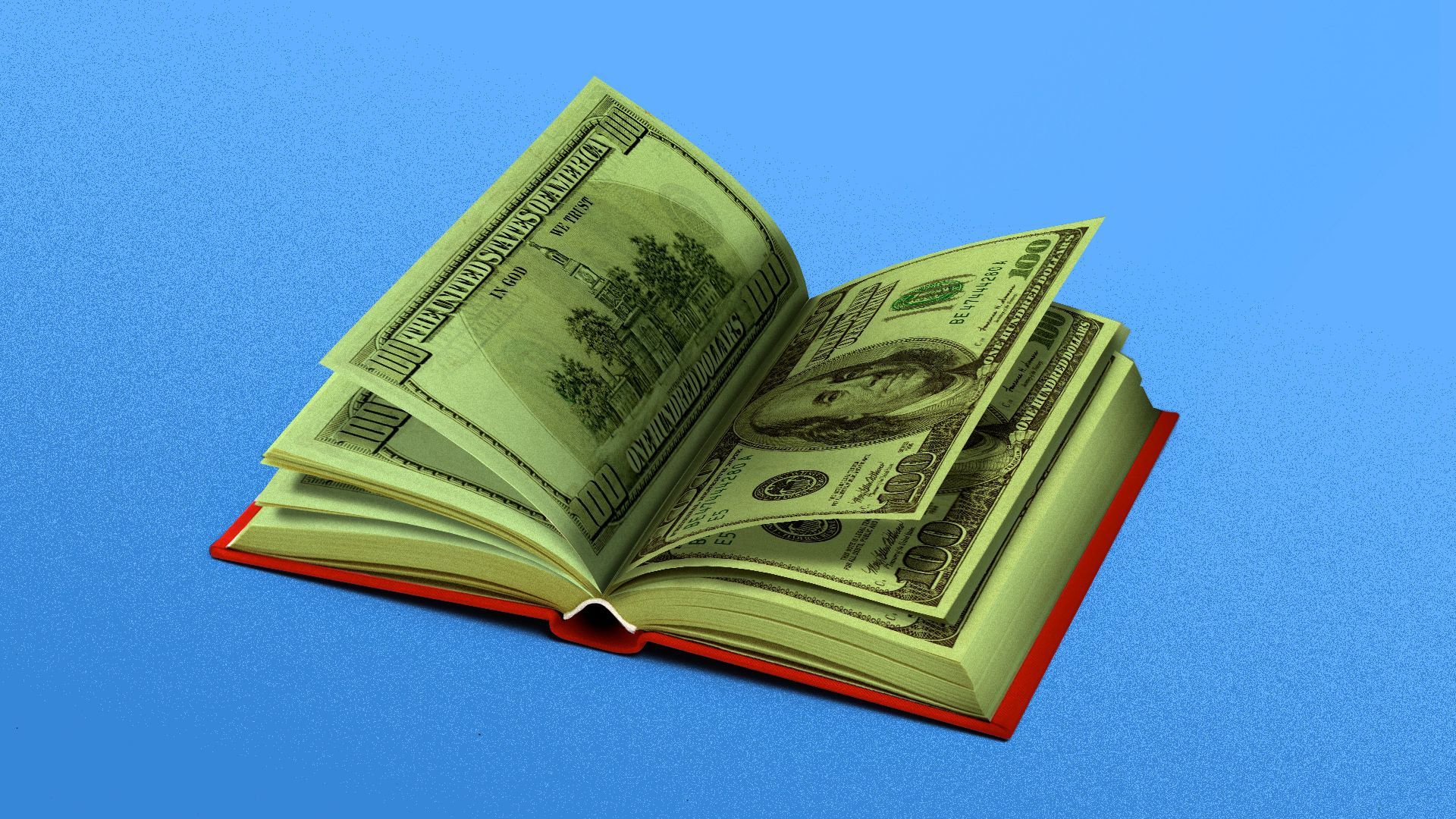 KKR has agreed to buy book publisher Simon & Schuster from Paramount Global (Nasdaq: PARA) for $1.62 billion.
Why it's the BFD: Simon & Schuster will become the only independent company among America's five largest book publishers. It previously agreed to a $2.2 billion takeover by Penguin Random House, but that deal was blocked by U.S. antitrust regulators.
Details: Simon & Schuster employees will receive equity upside, as KKR is implementing its "ownership works" program — in part to retain and recruit top editors, viewed as the key conduit to top authors.
Debt financing is expected to come from the syndicated market, rather than via private credit.
KKR recently sold audiobook publisher RBmedia to H.I.G. Capital, but continues to own Overdrive, a digital distributor of e-books to libraries.
Footnote: KKR reportedly beat out News Corp. imprint HarperCollins, the publisher of "Barbarians at the Gate," an unflattering tome about KKR's seminal buyout of RJR Nabisco.
The bottom line: "We spent significant time examining the impact of AI before making this investment. While we believe there will be opportunities to empower editors and creators with technology over time, just like the typewriter or computer did, we don't see the author at the center of the business model changing." — Ted Oberwager, KKR
Venture Capital Deals
🚑 Neuralink, Elon Musk's brain implant startup, raised $280m led by Founders Fund. It had previously raised around $360m from firms like Vy Capital, DFJ Growth, Craft Ventures and Valor Equity Partners. https://axios.link/3Ky0pGX
🚑 Halodoc, an Indonesian telehealth company, raised $100m in Series D funding. Astra Digital led, and was joined by Openspace and Novo Holdings. https://axios.link/44Uj1Jm
• Simon, a New York-based customer data platform, raised $54m in Series D funding. Macquarie Capital led, and was joined by insiders Polaris Partners, .406 Ventures and F-Prime Capital Partners. https://axios.link/45gPolo
• Tractian, an Atlanta-based industrial asset monitoring startup, raised $45m at a $205m post-money valuation co-led by General Catalyst and Next47. https://axios.link/3qkkdqq
• Meatable, a Dutch cultivated pork producer, raised $35m. Agronomics led, and was joined by insiders BlueYard, Bridford, MilkyWay, DSM Venturing and Taavet Hinrikus. https://axios.link/3YoTKoc
🚑 Daybreak Health, an SF-based provider of school-focused behavioral health services, raised $13m in Series B funding. USV led, and was joined by Lux Capital and insiders Lightspeed Venture Partners, Maven Ventures and YC. www.daybreakhealth.com
• IVIX, a New York-based platform for governments to find financial crimes and tax evasion, raised $12.5m in Series A funding. Insight Partners led, and was joined by Team8, Citi Ventures and Cardumen Capital. www.ivix.ai
• ConductorOne, a Portland, Ore.-based identity security and access governance startup, raised $12m in new Series A funding led by Felicis. www.conductorone.com
• Chargeflow, an anti-chargeback fraud startup, raised $11m in seed funding led by OpenView Venture Partners. https://axios.link/3QvKxbT
🚑 Likeminded, a German mental health startup, raised $6.5m in seed funding from Holtzbrinck Digital and insider Heartcore Capital. https://axios.link/43STaAt
• 40Seas, an Israeli cross-border payment startup, raised $6m in additional seed funding from Eminence Ventures, QED Investors, Team8 and ZIM. https://axios.link/3OHrEkV
• Gomboc.ai, an Israeli cloud infrastructure remediation platform, raised $5m co-led by Glilot Capital and Hetz Ventures. www.gomboc.ai
🌸 Flower, a German federated learning startup, raised $3.6m in pre-seed funding from First Spark Ventures, Clem Delangue, Factorial Capital, Betaworks and Pioneer Fund. https://axios.link/450u5Vm
• Multiplayer, a New York-based collaborative tool for distributed software teams, raised $3m. Bowery Capital led, and was joined by Okapi VC. www.multiplayer.app
• Birdstop, a Concord, Calif.-based remote sensing startup, raised $2.3m in seed funding. Lerer Hippeau led, and was joined by Anorak Ventures, Correlation Ventures, Data Tech Fund, Graph Ventures, Techstars and Timberline Holdings. www.birdstop.io
Private Equity Deals
Correction: Yesterday's newsletter mistakenly reported that Authentic Brands Group agreed to acquire Fiesta Restaurant Group for $225 million. The correct buyer (as many of you emailed to tell me) is Authentic Restaurant Brands, a portfolio company of Garnett Station Partners. Apologies.
• Advent International acquired Australian fashion brand Zimmermann for around $1b from Style Capital (which will retain a minority position alongside the founding family). https://axios.link/3s6lTog
• Apollo Global Management acquired Accent, a Tomball, Texas-based provider of baling wires, from Crossplane Capital (which retains a minority stake). https://axios.link/3YGeLv3
• Clayton Dubilier & Rice agreed to buy Atlanta-based printing and packaging company Veritiv (YSE: VRTV) for around $2.3b, or $170 per share (20% premium to last Friday's closing price). https://axios.link/47jT1J8
• Envoy Global, a Chicago-based portfolio company of Palladium Equity Partners, acquired Sesam Immigration, a provider of immigration and visa solutions for companies operating in the UAE. www.envoyglobal.com
🚑 ExactCare, a Cleveland-based medical management company owned by Nautic Partners, acquired Tabula Rasa HealthCare (Nasdaq: TRHC), a Morristown, N.J.-based pharmacy services company, for around $570m. https://axios.link/3Oj8AYI
• Frontgrade, a Colorado Springs, Colo.-based portfolio company of Veritas Capital, acquired Aethercomm, a Carlsbad, Calif.-based RF amplifier tech provider. https://axios.link/3Qvvlvx
• Gordon Brothers is weighing a takeover of troubled British general merchandise retailer Wilko, per Sky News. https://axios.link/3Qu9Db2
• GTCR agreed to buy ADT's (NYSE: ADT) commercial security, fire and life safety business for $1.6b. https://axios.link/47qYFt9
🚑 Kohlberg & Co. agreed to acquire Worldwide Clinical Trials, a Morrisville, N.C.-based contract research org, from The Jordan Co. (which will retain a minority stake). https://axios.link/3OX3N0Z
• Olympus Partners acquired MEI Rigging & Crating, an Albany, Ore.-based provider of rigging and machinery moving and related services. www.meiriggingcrating.com
• RedBird-IMI launched EverWonder Studio, an independent nonfiction content studio, in partnership with former TIME president Ian Orefice. It's the first deal for RedBird-IMI, the Jeff Zucker-led group formed by RedBird Capital Partners and Abu Dhabi's International Media Investments. https://axios.link/3KxzmeS
🚑 ToxStrategies, an Ashville, N.C.-based portfolio company of Renovus Capital Partners, acquired Modality, a League City, Texas-based provider of biopharma cold chain optimization solutions. www.toxstrategies.com
• VisTech, a Modesto, Calif.-based portfolio company of Angeles Equity Partners, acquired the assets of IPC, a Piqua, Ohio-based provider of noise, vibration and harshness solutions to auto OEMs. www.vistechmfg.com
• Waste Connections (NYSE: WCN) acquired Arrowhead Environmental Partners, an Alabama-based non-hazardous solid waste management company, from Clairvest Group. https://axios.link/3Yy1QuT
🚑 VION Biosciences, an acquisition platform sponsored by Iron Path Capital, acquired Aldon Corp., an Avon, N.Y.-based private-label manufacturer and distributor to the health care, life science and STEM education markets. www.aldon-chem.com
SPAC Stuff
🚑 Danam Health, a Lutz, Fla.-based health tech company, agreed to go public at an implied $200m enterprise value via Artemis Strategic Investment Corp. (Nasdaq: ARTE), which previously had a failed deal to buy Novibet. https://axios.link/443cxXo
Liquidity Events
🍅 Campbell Soup Co. (NYSE: CPB) agreed to buy Sovos Brands (Nasdaq: SOVO), a Berkeley, Calif.-based food and beverage company whose brands include Rao's Homemade, for $2.7b. Sellers include Advent International, which took Sovos public in 2021 and still holds a 44% ownership stake. https://axios.link/45h8DLx
• European antitrust regulators said they've opened an in-depth investigation into Adobe's (Nasdaq: ADBE) proposed $20 billion takeover of Figma, a Palo Alto, Calif.-based digital design software maker most recently valued at $10b in a 2021 venture round led by Durable Capital Partners.
• Roper Technologies (Nasdaq: ROP) agreed to buy Syntellis, a Chicago-based provider of ERM software, from Madison Dearborn Partners and Thoma Bravo. www.syntellis.com
More M&A
• Dish Network (Nasdaq: DISH) agreed to merge with EchoStar (Nasdaq: SATS).
Per Axios' Sara Fischer: "The merger helps Dish insulate its satellite business as it faces terminal decline. Echostar is investing heavily to build a mobile connectivity network, as fixed broadband growth slows across the telecom industry."
• Proterra (Nasdaq: PRTA), a Burlingame, Calif.-based electric bus maker, filed for Chapter 11 bankruptcy protection. https://axios.link/3KwsC0N
• RentRedi, a New York-based provider of property management software for landlords, acquired both eRentPayment and PaymentReport. RentRedi's VC backers include K1 Investment Management led, and was joined by TIA ventures, Tribecca Early Stage Partners and RiverPark Ventures. www.rentredi.com
Fundraising
🌎 BlackRock said it plans to raise NZ$2b for a New Zealand-focused climate infrastructure fund. www.blackrock.com
• Symbol, an Israeli seed-stage firm, raised $50m for its debut fund. www.symbol.vc
It's Personnel
• Angela Ahrendts, former Burberry CEO and head of Apple's retail business, is joining SKKY Partners as a senior operating advisor. https://axios.link/3KuLPA8
• Paulo Passoni joined Valor Capital Group as a managing partner. He previously helped lead SoftBank's Latin America funds, and before that led emerging markets investments for Third Point Management. https://axios.link/3Kx0jzt
⚡ William Riddle, co-founder of Lazard's private capital advisory group, joined Quantum Capital Group as a partner and head of client solutions. www.quantumcap.cpom
• Trinity Hunt Partners promoted George Morgan and John Oakes to partners. www.trinityhunt.com
Final Numbers
Thanks for reading Axios Pro Rata, and to copy editor Bryan McBournie! Please ask your friends, colleagues and book publishers to sign up.