Axios Pro Rata
May 24, 2019
Top of the Morning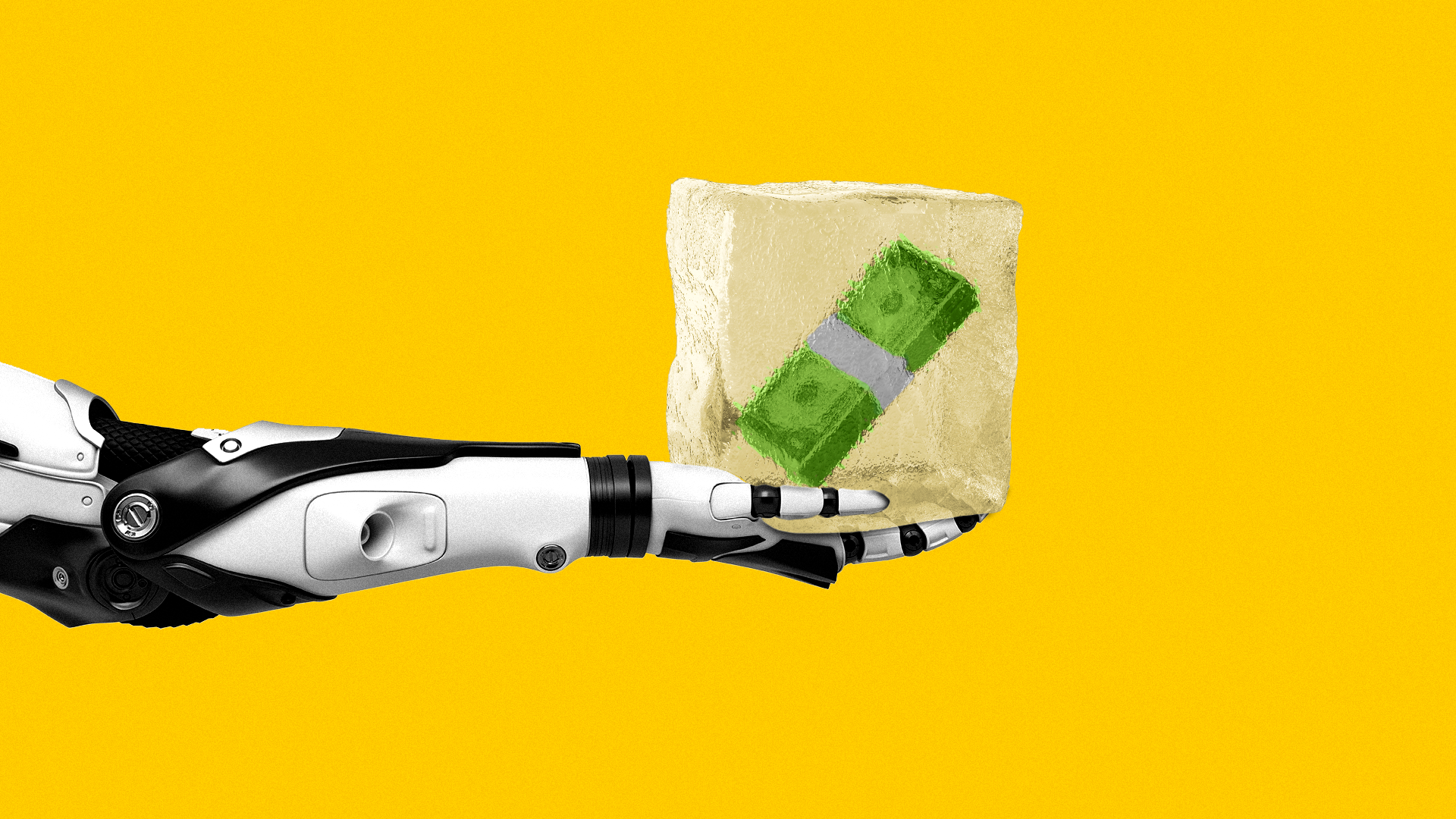 "It's the new Cold War."
That's a prominent Silicon Valley investor when I asked about U.S.-China trade tensions, in which tech has evolved from a negotiating point (IP theft, forced transfer) into a cudgel (Huawei, rare earths, etc.). And it's having a negative impact on startups, particularly in "hard tech" areas like AI, advanced manufacturing, IoT, machine learning, and networking.
Several venture capitalists tell me:
Chinese investment in American "hard tech" companies has all but dried up, and portfolio company CEOs are being told not to count on it changing when planning future fundraising.
Chinese companies are no longer viewed as viable acquirers due to concerns that the deals could be blocked by CFIUS.
Impacts are beginning to be felt on both supply chains, and cross-border VCs are having a tougher time creating mutually-beneficial partnerships between U.S. and Chinese portfolio companies.
For the first time they're worried about accepting Chinese investors as limited partners. Not because such passive investments are currently illegal, or really even scrutinized, but because there's a belief that could flip in a hurry. If so, it would reduce the amount of future available capital and create massive complexities for existing investments.
The bottom line: This thing seems to be spiraling out of control, with even the pretense of progress being dropped by both sides. And, if it continues, tech startups and investors in both countries will need to contend with guardrails that were inconceivable just one year ago.
• It bears repeating: Yesterday the S&P 500 closed lower than where it closed on January 23, 2018, or 17 months ago.
• Recommended read: Salesforce has acquired over 60 companies in 20 years, with Bloomberg's Nico Bass writing that these deals are the secret to CEO Marc Benioff's continued success, even if the process is idiosyncratic.
Sometimes he'll buy a company during a meeting that had nothing to do with acquisition talks. And the CEO readily acknowledges that he can't always explain how he arrived at those decisions.
🎧 Pro Rata Podcast digs into the war on e-cigarettes, including Juul and a bipartisan bill (from Senators in Kentucky and Virginia!) to raise the federal tobacco buying age from 18 to 21. My guest is former FDA Commissioner Scott Gottlieb. Listen here.
The BFD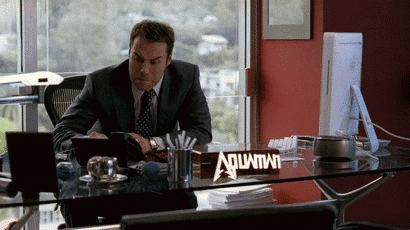 Endeavor Group, a talent representation and live events company, filed for an IPO that reportedly could seek to raise around $500 million at a $10 billion valuation.
Why it's the BFD: Because Endeavor is Hollywood's largest talent agency, and that's not even the largest part of its business by revenue. Plus, I'm kind of looking forward to quarterly earnings calls with Ari Emanuel.
PE angle: Silver Lake has been a major shareholder since 2012, predating (what was then) William Morris Endeavor's 2014 purchase of IMG. KKR isn't a direct shareholder, but did participate with Endeavor in buying Ultimate Fighting Championship in 2016 and its capital markets group is serving as the IPO's co-lead underwriter (alongside Goldman Sachs), making it the first time KKR has led a non-KKR portfolio IPO.
Risk factor: "Our key personnel may be adversely impacted by immigration restrictions."
Bottom line: "The Writers Guild of America, which has been locked in a dispute with agencies over the rise of production activity and the inherent complexities and conflicts thereof, has long been on the record as a skeptic of Endeavor's IPO plan. In March, the guild blasted the notion of a public company aiming to please both Wall Street and its clients, priorities it deemed 'impossible to reconcile.'" — Dade Hayes, Deadline
Venture Capital Deals
• DoorDash said that it raised $600 million in Series G funding at a $12.6 billion post-money valuation. Darsana Capital Partners and Sands Capital co-led, and were joined by return backers Coatue Management, Dragoneer, DST Global, Sequoia Capital, Softbank Vision Fund and Temasek. http://axios.link/itYI
• JumpCloud, a Boulder, Colo.-based identity management SaaS, raised $50 million from General Atlantic, Foundry Group and OpenView Partners. http://axios.link/JGbZ
• PlanetScale, a Mountain View, Calif.-based database-as-a-service, raised $22 million in Series A funding led by Andreessen Horowitz. http://axios.link/Bgi4
• Zero, provider of a rewards credit card that works like a debit card, raised $20 million in Series A funding. NEA led, and was joined by SignalFire, Eniac Ventures and Nyca Partners. http://axios.link/k17z
• Motionsoft, a Rockville, Md.-based provider of SaaS for fitness and wellness centers, raised $17 million from Edison Partners, Route 66 Ventures and Roofdeck Partners. http://axios.link/6pUN
• Ride Report, a Portland, Ore.-based provider of software for cities to integrate new micromobility solutions, raised $3.4 million in seed funding. Homebrew led, and was joined by Urban Innovation and Better Ventures. http://axios.link/NETH
Private Equity Deals
🚂 The Blackstone Group, Brookfield Asset Management, EQT Partners and Stonepeak Infrastructure Partners each have submitted takeover bids for Genesee & Wyoming (NYSE: GWR), a Darien, Conn.-based railroad operator that's seeking at least $6.2 billion, per Bloomberg. http://axios.link/Th6O
• Golding Farms Foods, a private-label sauce and condiment maker owned by Centre Partners, acquired Arcobasso Foods, a Hazelwood, Mo.-based maker of refrigerated dressings, sauces and beverage mixers. www.arcobasso.com
• Intapp, a Palo Alto-based portfolio company of Great Hill Partners, acquired OnePlace, a Singapore-based provider of client lifecycle management software. www.intapp.com
• Partners Group made a minority equity investment in Idera, a Houston-based B2B productivity software company that already lists shareholders like HGCC and TA Associates. www.ideracorp.com
• The Riverside Co. acquired Northern Colorado Traffic Control, a Greeley, Colo.-based provider of outsourced traffic management. ww.nocotraffic.com
Public Offerings
🚑 IDEAYA Biosciences, a South San Francisco-based developer of synthetic lethality medicines and immuno-oncology therapies, raised $50 million in its IPO. The pre-revenue company priced 5 million shares at $10 (below $13-$15 range), listed on the Nasdaq (IDYA) and closed trading yesterday at $11.19. It had raised around $140 million from firms like 5AM Ventures (18.7% pre-IPO stake), Canaan Partners (15.6%), Celgene (7.8%), BVF Partners (7.3%), WuXi Healthcare Ventures (7.3%), Perceptive Life Sciences (6.5%), Nextech Invest (6.2%) and GV (5.2%). www.ideayabio.com
🚑 Personalis, a Menlo Park-based cancer genomics company, filed for a $115 million IPO. It plans to trade on the Nasdaq (PSNL) with Morgan Stanley as lead underwriter, and reports a $20 million net loss on $38 million in revenue for 2018. The company has raised over $85 million from firms like Lightspeed Venture Partners (27.8% pre-IPO stake), Abingworth (25%), MDV (12%) and Stanford University (6.5%). http://axios.link/83aN
🚑 Stoke Therapeutics, a Bedford, Mass.-based biotech focused on genetic insufficiency, filed for an $86 million IPO. The pre-revenue company plans to trade on the Nasdaq (STOK) with J.P. Morgan as lead underwriter, and has raised around $130 million from firms like Apple Tree Partners (65.3% pre-IPO stake) and RTW Investments (11.9%). http://axios.link/d749
Liquidity Events
• 2U (Nasdaq: TWOI) completed its $750 million purchase of Trilogy Education, a New York-based "workforce accelerator" that teaches digital skills to adults. Trilogy previously raised $80 million, most recently at a $595 million post-money valuation, from Highland Capital Partners, Macquarie Group, Exceed Capital Partners, Triumph Capital, Rethink and City Light Capital. www.trilogyed.com
• Aurora, a self-driving startup that recently raised a $530 million Series B round from firms like Amazon and Sequoia Capital, has acquire Blackmore, a Bozeman, Mont.-based lidar startup that's raised around $25 million from firms like BMW, Toyota, Next Frontier Capital and Millennium Technology Ventures. http://axios.link/tufm
• Shopify (TSX: SHOP) acquired Handshake, a New York-based wholesale e-commerce platform that had raised $23 million from firms like Uncork Capital, Sozo Ventures, Boldstart Ventures, MHS Capital, Primary Venture Partners, Point Nine Capital, B37 Ventures, Emergence Capital Partners and Bunting Family Foundation. http://axios.link/VDhq
More M&A
• Global Payments (NYSE: GPN) has held preliminary merger talks with rival payment processor Total System Services (NYSE: TSS), per Bloomberg. http://axios.link/76FQ
• Merlin Entertainments (LSE: MERL), operator of Legoland and Madame Tussauds, is being pushed to go private by activist hedge fund ValueAct, the company's largest outside shareholder with a 9.1% stake. http://axios.link/Twep
• T-Mobile US (Nasdaq: TMUS) received approval from Pennsylvania's Public Utility Commission for its $26.5 billion takeover of Sprint (NYSE: S), but still requires sign off from two other state regulators (California and Hawaii) and the U.S. Department of Justice. http://axios.link/sw04
⛽ Total (Paris: FP) is seeking to raise up to $4 billion by selling part of its stake in Kazakhstan's Kashagan oilfield, per Reuters. http://axios.link/20XV
• WPP (LSE: WPP) is in talks to sell retail advertising arm Triad Retail Media to Target (NYSE: TGT), per the WSJ. http://axios.link/K9Ln
Fundraising
• Accel-KKR is raising up to $2.55 billion for its sixth software-focused private equity fund, per an SEC filing. www.accel-kkr.com
• Chicago Ventures is seeking up to $75 million for its third fund, per an SEC filing. www.chicagoventures.com
• NFX, a San Francisco-based seed firm, raised $275 million for its second fund. http://axios.link/anFa
Final Numbers
🙏Thanks for reading. We'll be off on Memorial Day, but back Tuesday with a brand new issue. Go Bruins!