Axios Pro Rata
September 20, 2018
Situational awareness: Both the Dow and S&P 500 hit record highs this morning.
Top of the Morning
Here are two claims that aren't mutually exclusive:
The cannabis industry is poised for exponential growth.
The stock gains for Tilray over the past two days — it closed trading yesterday with a market cap just south of $20 billion, after several halts for volatility — are not tethered to even an optimistic version of reality.
More, from Axios' Felix Salmon:
Tilray has $54 million of assets, $17 million in negative free cashflow, and its main product is a highly-taxed commodity with ultra-thin margins and chronic oversupply... The wisdom of crowds does not apply to cannabis company market capitalizations. What you're seeing here is something between a bubble and a random number generator.
Again, that doesn't mean that companies like Tilray don't have intrinsic value and legitimate growth prospects. They do (even if Felix may disagree), as do many of the upstarts that are helping to build this burgeoning industry's supply chain. And clearly VC firms like Peter Thiel's Founders Fund made smart early bets in Tilray parent company Privateer (even though it isn't a majority holder, as some headlines have incorrectly suggested).
Bottom line: Proceed, but do so with caution. We're still in the early innings of a game that may not ultimately include any individual Hall of Famers.
Shameless self-promotion: We had Tilray CEO Brendan Kennedy on the podcast Tuesday. Listen here.
• Equity gap: Women have a disproportionately low share of startup equity, according to a new study of around 180,000 employees (including 15k founders) at 6,000 VC-backed companies. It was conducted by Carta, a cap table software company, in conjunction with #Angels.
Let me reemphasize "disproportionately." This is not another study about the gender gap between founders or C-suite management. It's about how women in those same positions often end up with less equity than their male peers.
• Trade wars: Alibaba's Jack Ma yesterday told Xinhua News Agency that his company no longer plans to help the US economy add one million jobs, which is something he had promised President Trump during a meeting in early 2017. The reason, Ma says, are increasing US-China trade tensions that "destroyed the original premise."
• Pro Rata Podcast: Yesterday I talked e-scooters with Kia, who this morning reports that Bird and Lime have each passed the 10 million ride mark. Listen here.
The BFD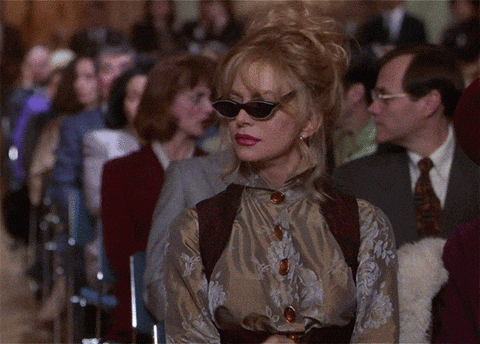 21st Century Fox and Comcast are being forced into a settlement auction by British regulators, in order to settle their takeover battle for European broadcaster Sky, which has a current market value of around $35 billion.
Why it's the BFD: Because this is not something the UK Takeover Panel does very often, and never before with a target so large as Sky.
Timeline: The auction process begins Friday night, unless one of the company submits a "final and best" offer beforehand. There can be a maximum of three rounds, ending Saturday, with all bids required to be made in cash.
Bottom line: "Sky is valuable because it reaches millions of European homes and has a growing streaming audience. Both American broadcast giants were looking to increase their international footprints, although the equation has changed for Fox now that it has agreed to sell some of its assets to Disney." — Sara Fischer, Axios
Venture Capital Deals
• GitLab, a San Francisco-based DevOps platform, raised $100 million in Series D funding at a $1.1 billion post-money valuation led by Iconiq. http://axios.link/Cgyg
🚑 Galera Therapeutics, a Malvern, Penn.-based developer of drugs for reducing inflammatory side effects of radiation therapy, raised $150 million in Series C funding ($70m direct equity, $80m royalties financing). Clarus Ventures led, and was joined by Adage Capital Management, HBM Healthcare Investments, Nan Fung Life Sciences, RA Capital, Rock Springs Capital, Tekla Capital Management and return backers Correlation Ventures, NEA, Novartis Venture Fund and Novo Ventures. http://axios.link/eUSv
• Zumper, a San Francisco-based apartment rental marketplace, raised $46 million in Series C funding. Axel Springer led, and was joined by Stereo Capital and return backers Dawn Capital, Kleiner Perkins, Breyer Capital, Goodwater Capital and Xfund. http://axios.link/ftSY
• WHILL, a San Carlos, Calif.-based developer of electric-powered wheelchairs, raised $45 million from SBI Investment, Daiwa, WHIZ Partners and Endeavor Catalyst. http://axios.link/0Fgj
• WalkMe, a San Francisco-based digital adoption platform, raised $40 million in Series F funding. Insight Venture Partners led, and was joined by return backer Mangrove Capital Partners. www.walkme.com
🚑 Providence Medical Technology, a Pleasanton, Calif.-based developer of tissue-sparing equipment and implants for cervical spine fusion surgery, raised $25 million. Revelation Partners led, and was joined by BMO, MVM Life Science Partners, Medvest Capital and Aphelion Capital. www.providencemt.com
• Mabl, a Boston-based developer of automated QA solutions, raised $20 million in Series B funding. GV led, and was joined by return backers CRV and Amplify Partners. http://axios.link/Yius
🚑 Vezeeta, an Egyptian booking platform for medical appointments, raised $12 million in Series C funding. Saudi Technology Ventures led, and was joined by CE-Ventures and return backers BECO Capital, Vostok New Ventures and Silicon Badia. http://axios.link/IBC3
• The/Studio, a Los Angeles-based on-demand custom manufacturing platform for product development, raised $11 million in Series A funding. Ignition Partners led, and was joined by FJ Labs, VTF, WTI, Firebolt Ventures and Interplay Ventures. http://axios.link/qeHx
• Wove (fka TapFwd), a San Francisco-based mobile marketing platform, raised $9 million. August Capital led, and was joined by Origin Ventures and return backers Partech Partners, Angel Pad and Tekton Ventures. http://axios.link/K3D4
• Empower, a mobile app for money management, raised $4.5 million in seed funding. Initialized Capital led and was joined by Sequoia Capital (where Empower CEO Warren Hogarth was once a partner). http://axios.link/WTVw
Private Equity Deals
• Blackford Capital invested in Hall Research, a Tustin, Calif.-based maker of solutions for communicating between AV sources and AV displays. www.hallresearch.com
• The Blackstone Group submitted the only all-cash takeover bid for listed Indian housing finance company PNB, per The Economic Times. http://axios.link/rLy1
• Samara Capital and Amazon (Nasdaq: AMZN) teamed up to buy Indian retailer More from Aditya Birla Group for around $580 million, per a local news report. http://axios.link/VqUR
• SunTx Capital Partners acquired Anchor Partners, a Dallas-based provider of customized metal manufacturing for the construction, defense and transportation markets.
• VistaJet, a private aviation company backed by Rhone Capital, agreed to buy XOJet from Perella Weinberg Partners.
Public Offerings
• CooTek, a Chinese maker of keyboard software for smartphones, set IPO terms to 4.35 million shares at $12-$14. It would have a fully-diluted market value of $864 million, were it to price in the middle, and plans to trade on the NYSE (CTK). Shareholders include Qiming Venture Partners (18.2% pre-IPO stake) and Sequoia Capital (17.9%). http://axios.link/dk6q
• Domestic & General, a British warranty services provider owned by CVC Capital Partners, hired Barclays, BofA Merrill Lynch and Credit Suisse to manage an upcoming London IPO, per Reuters. http://axios.link/310I
🚑 Elanco, a Greenfield, Ind.-based animal vaccines business being spun out of Eli Lilly (NYSE: LLY), raised $1.5 billion in its IPO. The company priced 62.9 million shares at $24 (above $20-$23 range), for an initial market cap of around $8.5 billion. It will trade on the NYSE (ELAN) and reports $10 million of net income on $1.5 billion in revenue for the first half of 2018. Goldman Sachs was lead underwriter.
• Eventbrite, a San Francisco-based event ticketing platform, raised $230 million in its IPO. The company priced 10 million shares at $23 (high end of upwardly-revised range), for an initial market cap of around $1.75 billion. It will trade on the NYSE (EB) with Goldman Sachs as lead underwriter, and had raised over $370 million in VC funding from firms like Tiger Global and Sequoia Capital.
⛽ Riley Exploration Permian, an Oklahoma City-based oil and gas E&P focused on the Permian Basin, filed for a $115 million IPO. It plans to trade on the NYSE (REPX) with SunTrust Robinson Humphrey as lead underwriter. Shareholders include Yorktown Energy Partners. http://axios.link/Cldu
⛽ Tapstone Energy, a GSO Capital-backed oil and gas E&P focused on the Anadarko Basin, withdrew IPO registration. No explanation was given. http://axios.link/VztU
Liquidity Events
• China Merchants Group is considering a sale of Hong Kong-based pallet maker Loscam, which could fetch around $1 billion, per Bloomberg. http://axios.link/zg2L
• Novacap is seeking a buyer for Knowlton Development Corp., a Canadian maker of beauty and personal care products that could fetch more than C$1 billion, according to Bloomberg. http://axios.link/JsbG
More M&A
• Coca-Cola (NYSE: KO) plans to buy Nigerian juice company Chi Ltd. http://axios.link/HyBG
• HNA Group has ended nearly a year of talks to buy a control stake in Chinese e-commerce company Dangdang, which was taken private in 2016 by its founders, according to Reuters. http://axios.link/NjZS
🚑 Nestlé said that it plans to sell its skin health business, which had nearly €2.4 billion in 2017 sales. The announcement sparked talk that Nestlé may soon seek to also sell its 23% stake in L'Oreal. http://axios.link/d6bB
• Precision Motion Industries, a Taiwanese maker of semiconductor equipment components, is seeking a buyer, per Bloomberg. A deal could be worth more than $1 billion. http://axios.link/JHm8
Fundraising
• Advent International plans to target $13 billion for its next flagship private equity fund, with marketing to kick off in early 2019, per Buyouts. http://axios.link/XtgQ
• The Blackstone Group is in talks to buy a 10% stake in the management company of New Mountain Capital, per Bloomberg. http://axios.link/1tdT
• Northleaf Capital Partners raised a total of $2.2 billion for its seventh private equity fund and its second private equity secondaries fund. www.northleafcapital.com
• Rothschild Merchant Banking raised $655 million for its first US private equity fund. www.rothschild.com
It's Personnel
• CalPERS has offered its chief investment officer job to Ben Meng, deputy CIO of China's State Administration of Foreign Exchange, per the WSJ. http://axios.link/hHRV
• Goldman Sachs named Dan Dees as co-head of investment banking, alongside existing co-heads Gregg Lemkau and Marc Nachmann. San Francisco-based Dees previously led Goldman's TMT group. http://axios.link/Sm8h
Final Numbers