January 24, 2020
🎧 Pro Rata Podcast digs deeper into the MBS/Bezos hack situation. Listen here.
Top of the Morning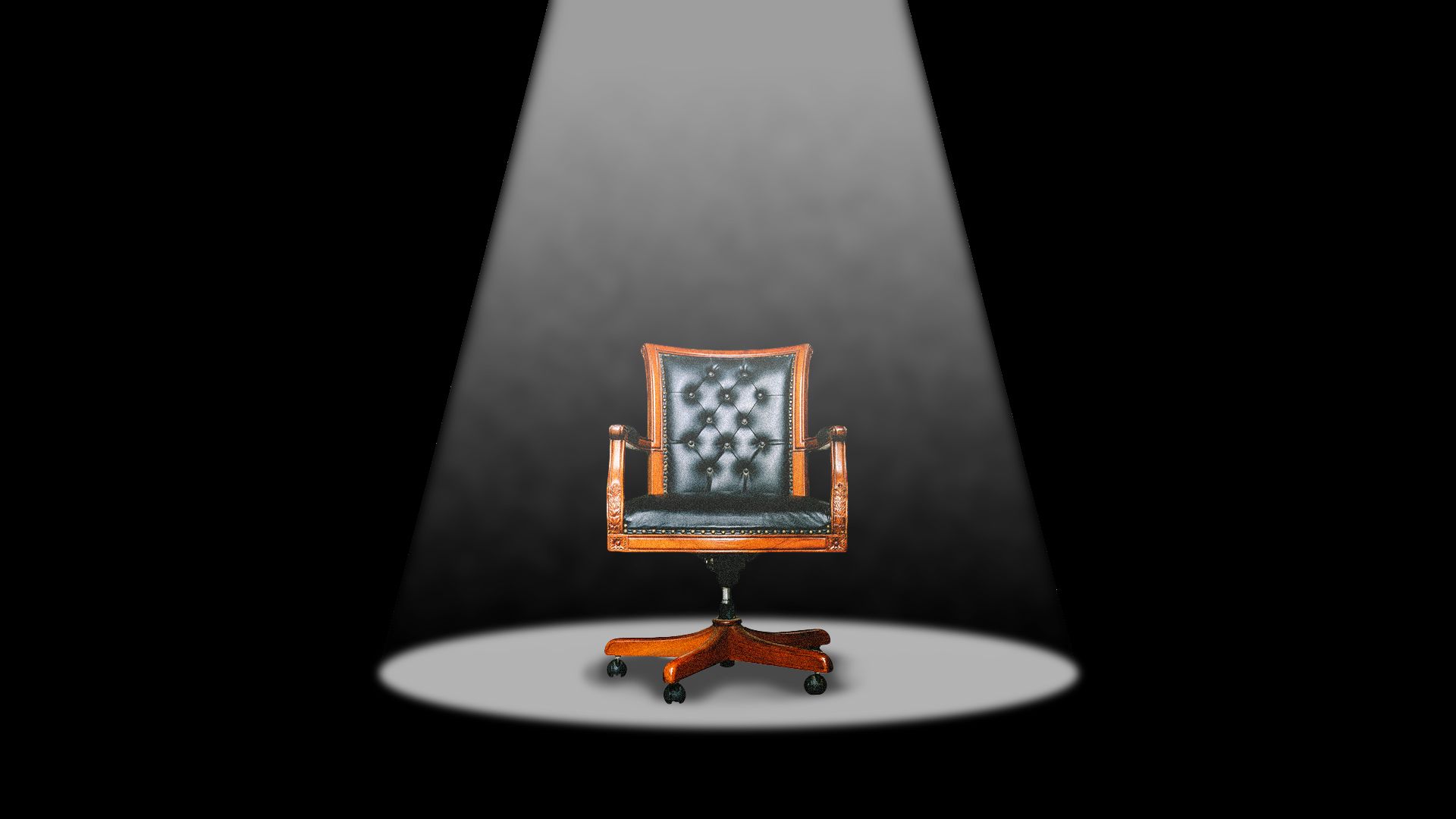 Goldman Sachs yesterday announced that it won't help take European and North American companies public unless they have at least one "diverse" board director, effective July 1.
A bank spokesperson confirms to Axios that "diverse" means anyone who isn't a straight, white male.
[Quick grammatical nit: "Diverse" shouldn't be used to describe an individual. A group can be diverse, but one person cannot. Okay, moving on.]
In general, this is a positive development.
Board diversity has been shown to improve company performance, per numerous academic studies, and far too many issuers continue to rely on bogus "pipeline" or meritocracy excuses for their boardroom homogeny.
Goldman CEO David Solomon said on TV yesterday that around 60 companies in the past two years have gone public with all-white, all-male boards. He didn't address the sexual orientation piece in there, and I'm unsure as to how Goldman plans to handle it.
If Goldman can help make a difference in the right direction, even a small one, then good on them.
However, don't pat Goldman too hard on the back.
All California-based public companies already are required by state law to have at least one woman director by year-end.
Goldman did not reach out to other major investment banks ahead of this announcement, trying to get their buy-in. Doing so would have significantly furthered its stated objective, and felt like less of a PR push.
This new policy will apply to both IPOs and direct listings in which Goldman is a participant (i.e., Goldman needn't be lead left manager). It's unclear if it also will apply to Goldman's private capital fundraising practice, or how the firm will handle Asia, Africa, and South American issuers.
I did a quick review of on-file IPO issuers with Goldman on their books, and didn't find one that would run afoul of the diversity mandate. This includes Jamf Software, which Bloomberg reports just filed confidentially with Goldman as lead.
The bottom line is that Goldman has done something virtuous, and also that it could have done something even better. Perhaps by not building a Wall Street coalition, it will cause rivals like Morgan Stanley and J.P. Morgan to raise the ante. If so, everyone wins.
The BFD
Broadcom (Nasdsq: AVGO) is considering a sale process for its radio-frequency chips business, which could fetch around $10 billion, per Bloomberg. Possible suitors include Qorvo (Nasdaq: QRVO) and Skyworks Solutions (Nasdaq: SWKS).
Why it's the BFD: This comes on the heels of Broadcom signing a multi-year supplier deal with Apple that could be worth upwards of $15 billion, thus baking in a valuable relationship for any RF chip unit buyer.
Bottom line: "The potential sale comes as Hock Tan — fresh off a $10.7 billion takeover of Symantec's security software unit — seeks to focus on businesses with strong share in profitable markets that don't require excessive investment. He's jettisoning components that don't fit that plan." — Bloomberg
Venture Capital Deals
• Kneron, a San Diego-based on-device edge startup, raised $40 million, Return backer Horizons Ventures led, and was joined by Alibaba, CDIB, Himax Technologies, Qualcomm, Thundersoft, and Sequoia Capital. www.kneron.com
• Clubhouse, a New York-based provider of collaboration platform for software devs, raised $25 million in Series B funding. Greylock led, and was joined by return backers Battery Ventures and Lerer Hippeau. www.clubhouse.io
• Beacon Platform, a New York-based provider of capital markets software, raised $20 million in Series B funding. Centana Growth Partners led, and was joined by return backers Pimco and Global Atlantic. www.beacon.io
• Hivebrite, a New York-based community management and engagement platform, raised $20 million in Series A funding led by Insight Partners. www.hivebrite.com
🚑 iOnctura, a Swiss biotech startup focused on cancer and fibrosis, raised €15 million in Series A funding. Inkef Capital and VI Partners co-led, and were joined by M Ventures and Schroder Adveq. http://axios.link/HHX0
• CloudKnox Security, a Sunnyvale, Calif.-based provider of identity authorization for hybrid and multi-cloud environments, raised $12 million. Sorenson Ventures led, and was joined by ClearSky Security, Dell Technologies Capital, and Foundation Capital. www.cloudknox.io
• Neocova, a St. Louis-based core banking startup, raised $9.5 million in Series A funding from Coastal Community Bank, Bank of St. Elizabeth, First Financial Bank, Kearny Bank, Provident Bancorp, and Sunwest Bank. www.neocova.com
• Noonlight, a Dallas-based provider of emergency response services and personal safety products, raised an undisclosed amount of funding from Match Group (Nasdaq: MTCH). http://axios.link/RCCB
Private Equity Deals
• Pioneer Metal Finishing, a Green Bay, Wis.-based portfolio company of Aterian Investment Partners, acquired Salt Lake City-based Pilkington Metal Finishing. www.pioneermetal.com
• TPG Growth agreed to buy Denali Water Solutions, a Russellville, Ark.-based provider of specialty waste and environmental recycling and disposal services, from company management and The Firmament Group. www.denaliwater.com
Public Offerings
• Jamf Software, a Minneapolis-based maker of Apple device management tools, filed confidentially for an IPO, per Bloomberg. It's owned by Vista Equity Partners, and could seek a valuation of around $3 billion. http://axios.link/g9I8
Liquidity Events
🦷 Colgate-Palmolive (NYSE: CL) agreed to buy Hello Products, a maker of vegan toothpaste that had raised over $6 million from firms like Tenth Ave. Holdings, WME, and Harmony Partners. http://axios.link/PqGL
• WEX (NYSE: WEX) agreed to buy eNett, an Australian provider of B2B payment solutions to the travel market, from Travelport, a portfolio company off Siris Capital Group and Elliot Management. WEX also will buy Optal, a UK-based provider of B2B transaction optimization. The combined deals are valued at around $1.7 billion in cash and stock. http://axios.link/FXwx
More M&A
• AXA (Paris: CS), a French insurer, is exploring options for its Middle East business, including a possible sale, per Bloomberg. http://axios.link/T1wW
• Changyou.com (Nasdaq: CYOU), a Chinese online game publisher, is being taken private by parent company Sohu.com (Nasdaq: SOHU) for around $579 million in cash, or $10.80 per share (82.4% premium). http://axios.link/NhFz
• Helvetia (Swiss: HELN), a Swiss insurer, agreed to buy up to 70% of Spanish insurer Caser for 780 million from France's Covea and a group of Spanish banks. http://axios.link/EzUf
• LOT, a Polish airline, agreed to buy German airline Condor from insolvent British travel company Thomas Cook. http://axios.link/HnNL
• Melrose Industries (LSE: MRO) is exploring a sale of its British power generation assets, which could fetch around £100 million, per Bloomberg. http://axios.link/NbtM
• Siemens agreed to buy Indian electrical equipment maker C&S Electric for $296 million. http://axios.link/sH1n
It's Personnel
• Florian Kawohl joined H.I.G. Bayside as a managing director, splitting time between the distressed debt firm's London and Hamburg offices. He previously was with Strategic Value Partners. www.higcapital.com
• Josh Kaufman rejoined Levine Leichtman Capital Partners as a managing director (he's been with Inflexion since 2016), and Luc Sandman (ex-Active Capital Co.) as an associate director. www.llcp.com
• Julia Kellogg joined private equity firm Huron Capital as a human capital partner. She previously was chief people officer for North American Bancard Holdings. www.huroncapital.com
Final Numbers
🙏 Thanks for reading Axios Pro Rata. Please ask your friends, colleagues, and "diverse" directors to sign up.