January 16, 2018
Greetings from the home office for the first and last time this week, as soon I'm heading down to D.C. for meetings and merriment around Axios' one-year anniversary. Please be sure to send feedback and tips via email (just hit reply), anonymous tip (http://axios.com/tips) or Confide/Signal/Telegram (DanPrimack/8574723072). Okay, here we go...
Top of the Morning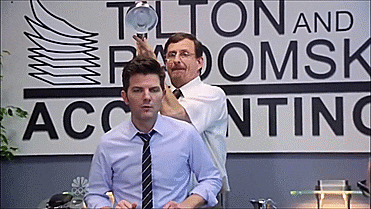 General Electric said that it will book a $6.2 billion after-tax charge in its Q4 results, based on worse-than-expected problems related to GE Capital's insurance portfolio. GE Capital also will pay $15 billion over seven years to fill an insurance reserves shortfall. Its dividends to the parent company will remain suspended indefinitely.
GE shares were down 3.5% in pre-market trading on the news, which is sure to become more grist for the reported feud between former GE chief executives Jack Welch and Jeff Immelt.
• Unicorn stampede: Chinese smartphone maker Xiaomi has picked banks for an upcoming IPO that could value the company at $100 billion, per Reuters. This comes on top of the confidential filing for Dropbox, Spotify's direct listing plan and continuing talk of a first-half Lyft float.
Bottom line: 2018 might actually host the glut of high-valued, VC-backed tech IPOs that we first expected in 2015, 2016 and 2017.
But first... The year's first major tech IPO will be ADT, the home security company owned by Apollo Global Management. This week it's expected to raise over $2 billion at a valuation of between $13 billion and $14 billion.
• Breaking: Dow 26k is now a thing.
• Gatefold: Time Inc. disclosed in a regulatory filing that it will pay out $2.4 million in cash bonuses to top executives, ahead of its acquisition by Meredith Corp. This appears to conflict with previously-approved compensation plans. Read more.
• Deleveraging: Chinese regulators appear to have banned private debt funds, and also will prevent private equity funds from investing in "loans or loan-like assets," according to AsianInvestor.
More: "The move is also designed help to curb shadow banking activities in China amid Beijing's drive to deleverage the economy."
• Ultimatum: Larry Fink might have just become the world's most powerful activist investor: If companies don't make positive contributions to society, they'll no longer receive investment from the $6 trillion behemoth.
• Cryptography: South Korean officials have walked back their walk-back of new crypto trading rules, while China reportedly is prepping its own crackdown.
All about Steve: There was a lot of Twitter conversation over the weekend about the June party held at Steve Jurvetson's home, and what did/didn't happen. In short: Several attendees vehemently argue that referring to it as "sex party" is wildly inaccurate, while a few also claim to have not seen illegal drug use.
I reached out to most of the tweeters in order to ask a few follow-up questions, but got no replies (not even "no comments"). If that changes, I'll be sure to let you know (and if you attended and want to chat, please let me know).
The BFD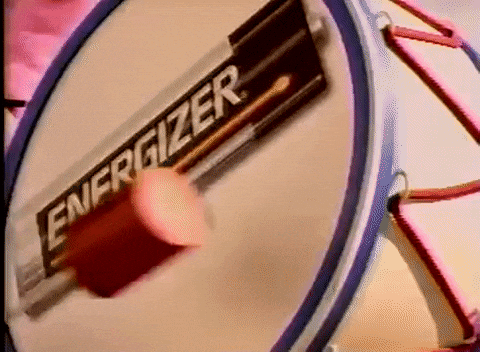 Energizer Holdings (NYSE: ENR) has agreed to acquire the global battery and portable lighting business of Spectrum Brands (NYSE: SPB) for $2 billion in cash. Acquired brands would include Rayovac and Varta.
Why it's the BFD: Because this would leave just two major battery makers: Energizer and Duracell. It also means Spectrum was serious in its recent announcement about divestiture plans, which were to include both its battery and appliances business (the latter of which makes Foreman Grills).
Bottom line: "The Rayovac battery business that started in Madison more than 100 years ago was the legacy core of the global consumer products company that Spectrum Brands has become." — Madison.com
Venture Capital Deals
• AUTO1 Group, an online platform for used car sales in Europe, has raised €460 million from SoftBank Vision Fund at a €2.9 billion valuation. http://tcrn.ch/2EHPgPE
• Pony.ai, a self-driving technology startup led by ex-Baidu chief architect James Peng, has raised $112 million in Series A funding. Morningside Venture Capital and Legend Capital co-led, and were joined by Hongtai Capital, Legend Star, Puhua Capital, Polaris Capital, DCM Ventures, Comcast Ventures, Silicon Valley Future Capital and return backers Sequoia Capital China and IDG Capital. http://axios.link/810w
• Smava, a German online loan portal, has raised $65 million from Vitruvian Partners. http://axios.link/h3Oa
• Liking Fit, a Chinese "smarty gym" franchising company, has raised $54 million in Series B and Series C rounds. Guangkong Zhongying Capital led, and was joined by Sigma Square Capital and Lightspeed China Partners. http://axios.link/Fhvy
• Bidgely, a Mountain View, Calif.-based developer of energy disaggregation technology, has raised $27 million in Series C funding. Georgian Partners led, and was joined by return backers Khosla Ventures, E.On and Innogy. www.bidgely.com
• Razorpay, an Indian payments gateway provider, has raised $20 million in Series B funding. Tiger Global Management led, and was joined by fellow return backers YC Continuity and Matrix Partners. http://axios.link/6RHg
🚑 Vaccitech, a UK-based developer of a universal flu vaccine, has raised £20 million in Series A funding. GV and Sequoia Capital China co-led, and were joined by Oxford Sciences Innovation. http://axios.link/k7EU
• Ratehub, a Toronto-based financial product comparison site, has raised C$12 million in Series A funding led by Elephant. http://axios.link/7k08
🚑 Aprinoia Therapeutics, a Taiwan-based neuroscience biotech startup, has raised $11.1 million in Series B funding. KTB Network and DCI Partners co-led, and were joined by ShangPharma Investment Group and TaiAn Technologies. www.aprinoia.com
🚑 OWKIN, a New York-based predictive analytics platform for drug discovery and development, has raised $11 million in Series A funding. Otium Venture led, and was joined by Cathay Innovation, Plug and Play and NJF Capital. www.owkin.com
• Closetbox, a Denver-based full-service physical storage startup, has raised $7.3 million from backers like Boulder Ventures. http://axios.link/KsJ5
• The Plum Guide, a London-based holiday home testing and curation site, has raised £5.7 million in series A funding. Octopus Ventures led, and was joined by BGF Ventures and individual angels. http://axios.link/y3j0
• Kuaishou, a Tencent-backed video streaming company, is seeking to raise $1 billion in new funding at a $17 billion valuation, per Bloomberg. https://axios.link/Yo86
• Propagate, a TV studio responsible for Apple's Planet of the Apps, has raised an undisclosed amount of funding from The Raine Group. http://axios.link/DjWL
Private Equity Deals
• Alpine Investors has invested in EcoInteractive, a Davis, Calif.-based provider of funding, budget and project management SaaS for government transportation and environmental management organizations. www.ecointeractive.com
• Endeavor, the parent company of Silver Lake-backed talent agency WME Group, reportedly is in talks to sell a minority stake to Saudi Arabia's Public Investment Fund for around $500 million. https://axios.link/Ck6N
• GIC, KKR and OMERS are among the expected buyers in a $1.75 billion share sale from listed Indian mortgage lender Housing Development Finance Corp. http://axios.link/Zt03
⛽ Intervale Capital has acquired a majority stake in PDC Logic, a Norman, Okla.-based manufacturer of drilling and completion bits. www.pdclogic.com
• JD.com (Nasdaq: JD) is raising around $2 billion for its logistics unit at a $10 billion valuation, with plans to eventually float the business, per Reuters. http://axios.link/HNZ0
• Lightyear Capital has acquired a majority stake in HPM Partners, a New York-based investment and wealth management firm with over $9 billion in AUM, from Emigrant Bank. www.hpmpartners.com
• Mi9 Retail, a Miami-based omni-channel retail software company backed by General Atlantic, has acquired JustEnough Software, an Irvine, Calif.-based provider of demand management solutions for retail, wholesale and direct-to-consumer businesses. www.mi9retail.com
🚑 Renovus Capital Partners has acquired a control stake in Continuing Education Alliance and Practicing Clinicians Exchange, a pair of Stamford, Conn.-based providers of education for nurse practitioners and physician assistants. www.practicingclinicians.com
• Silver Lake and P2 Capital Partners have agreed to acquire Blackhawk Network Holdings (Nasdaq: HAWK), a Pleasanton, Calif.-based provider of prepaid gift and reward solutions. The deal is valued at around $3.5 billion (including assumed debt), or $45.25 per share (24% premium over Friday's closing price). www.blackhawknetwork.com
• Spectrum Equity has invested in The Expert Institute, a New York-based online platform for law firms to find and connect with expert witness candidates. www.theexpertinstitute.com
• Veeam Software, a Swiss portfolio company of Insight Venture Partners, has acquired N2WS, a West Palm Beach, Fla.-based provider of enterprise backup and disaster recover for AWS, for $42.5 million in cash. N2WS also is backed by Insight. www.n2ws.com
Public Offerings
⛽ Cactus, a Houston-based wellhead and pressure control equipment maker backed by Cadent Energy Partners, has filed for a $100 million IPO. It plans to trade on the NYSE under ticker WHD, with Citi serving as lead underwriter. The company reports $44 million of net income on $236 million in revenue for the first nine months of 2017. www.cactuswh.com
• Cardlytics, an Atlanta-based marketing analytics company, has filed for a $75 million IPO. It plans to trade on the Nasdaq under ticker CDLX, with BofA Merrill Lynch serving as lead underwriter. The company reports a $16 million net loss on $91 million in revenue for the first nine months of 2017, compared to a $69 million net loss on $76 million in revenue for the year-earlier period. Cardlytics has raised over $180 million in VC funding from firms like Canaan Partners, Polaris Partners, Discovery Capital, TTV Capital, ITC Holdings, Total Technology Ventures and Kinetic Ventures. http://axios.link/dA5P
• SoftBank said that it is considering an IPO for its wireless unit, which could be worth around $18 billion.
Liquidity Events
🚑 Abraaj Group has picked Citi to manage a sale of IPO for Hermes Holdings, an owner and operator of hospitals in North Africa, according to Bloomberg. https://axios.link/izhA
🚑 Charles River Labs (NYSE: CRL) has acquired KWS BioTest, a British contract research group focused on inflammatory and autoimmune disease, for £15 million. Sellers include Quester and Wynvern Asset Management. https://axios.link/kwGc
🚑 Oaktree Capital Management is seeking a buyer for Hesira Group, a UK-based dentistry chain that generates around 25 million in EBITDA, according to Private Equity News. http://axios.link/kzzT
⛽ Partners Group has agreed to sell a 43.8% stake in Silicon Ranch, a Nashville-based solar energy company, to Royal Dutch Shell for upwards of $217 million. http://axios.link/cZhr
• Warburg Pincus has agreed to sell Capital First, a listed Indian financial services company, to IDFC Bank for around $1.5 billion in stock. http://axios.link/HMfT
More M&A
• Air India will be split into four separate companies with 51% of each entity being publicly offered, according to a divestment plan proposed by the Indian government, per Bloomberg. http://axios.link/oDE7
• B. Riley Financial (Nasdaq: RILY) has acquired a 29% equity stake in retailer Bebe Stores, via both a new investment and a conversion of existing loans. www.brileyfin.com
• Cision (NYSE: CISN) has agreed to acquire Prime Research, a provider of media measurement and analysis services. http://axios.link/LncJ
• Houlihan Lokey (NYSE: HLI) has agreed to acquire Quayle Munro, a UK-based provider of financial advisory services for data and software companies. http://axios.link/RSaa
• Mercer has agreed to acquire Japanese asset management company BFC. https://axios.link/cuNE
⛽ Noble Group has completed the previously-announced sale of its U.S.-focused oil business to Vitol, although the ultimate net proceeds of $400 million were short of original $580 million estimates. http://axios.link/IlBD
• Rolls-Royce (LSE: RR) reportedly is considering a sale of L'Orange, a German power systems maker that could be valued at around £700 million. http://axios.link/LxXD
Fundraising
• AngelList today announced that it is launching its deal syndicates platform in India. https://axios.link/QLKx
• Capvis Equity Partners of Switzerland is targeting €1 billion for its fifth flagship buyout fund, per Private Equity News. http://axios.link/Qy2t
• Canada Pension Plan Investment Board and Goldman Sachs Asset Management led a nearly $1 billion stapled secondary of private equity funds managed by Peru's Enfoca, per the WSJ. http://axios.link/FeXe
It's Personnel
• Maneesh Chawla has joined Comvest Partners as a partner, with a focus on microcap buyouts and growth equity opportunities. He previously was a principal with Prospect Partners. www.comvest.com
• Insight Venture Partners has promoted Anika Agarwal, Rachel Geller and Ross Devor to managing directors. It also promoted Matt Gatto, Kevin Hurth and Philip Vorobeychik to principals. www.insightpartners.com
• Transom Capital Group has promoted James Oh to partner and a member of the firm's investment committee. www.transomcap.com
Final Numbers
Data dive Solar power expansion led the way, rising 18% to nearly $161 billion last year, with roughly half of that happening in China. In the U.S., total investment ticked up 1% to nearly $60 billion.
New & related: Shell buys into U.S. solar business
BNEF CEO Jon Moore: "The 2017 total is all the more remarkable when you consider that capital costs for the leading technology – solar – continue to fall sharply. Typical utility-scale PV systems were about 25% cheaper per megawatt last year than they were two years earlier."