Axios Phoenix
September 27, 2023
🐪 Happy hump day! Soak up the last week of September.
Today's weather: A high of 104°.
Today's newsletter is 885 words — a 3.5-minute read.
1 big thing: Arizona horse racing will continue with or without Turf Paradise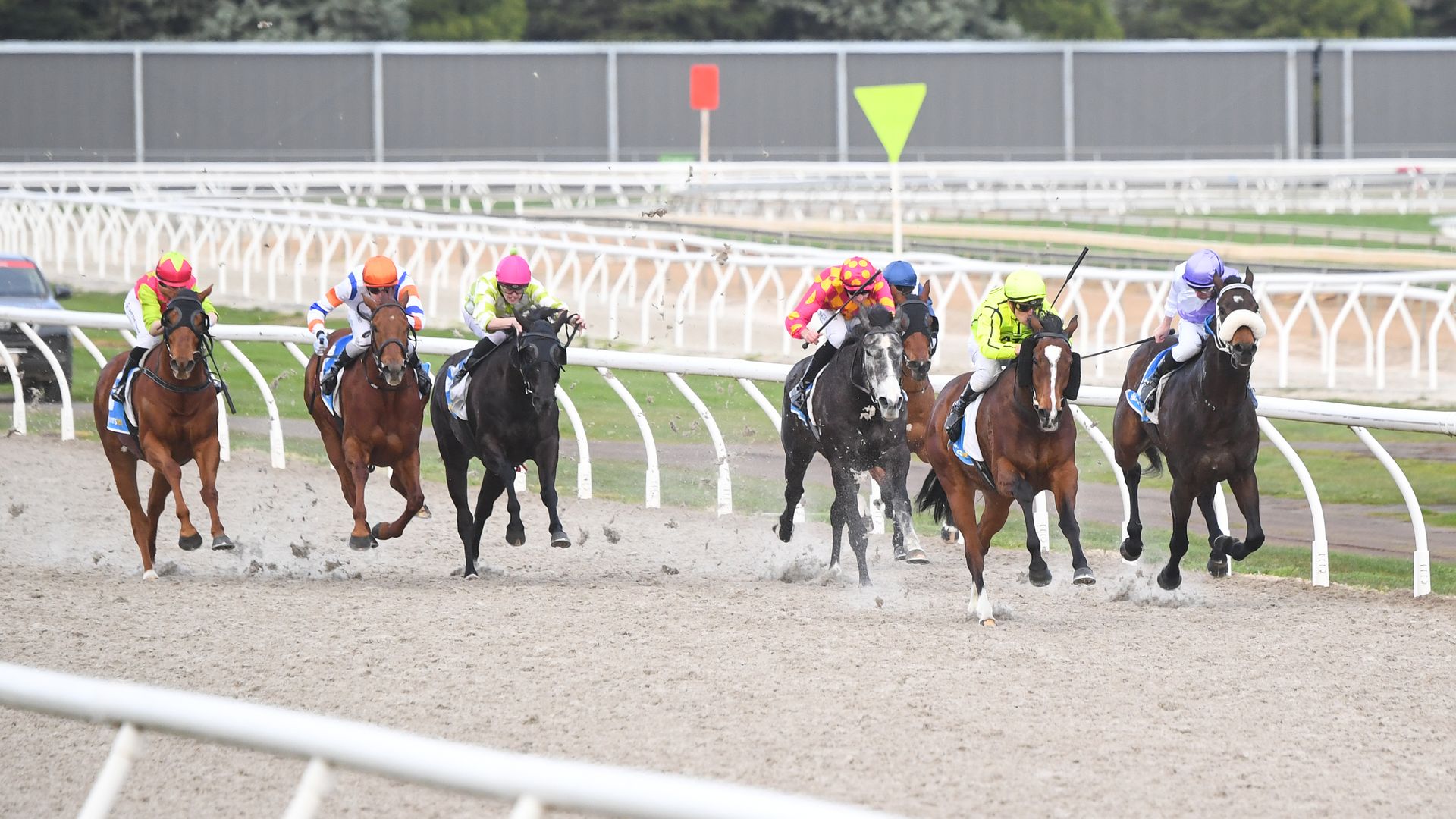 Horse racing may be a thing of the past at Turf Paradise, but Arizona's other tracks are planning to continue racing in 2024.
Driving the news: Arizona Downs expects to hold a racing season beginning next May, or possibly earlier, co-owner Tom Auther tells Axios Phoenix.
The Prescott Valley track last held a race in September 2022.
State of play: Turf Paradise owner Jerry Simms last week announced his retirement and said the north Phoenix track would cease live racing and simulcasting as of Oct. 1.
That means Turf Paradise won't hold its season scheduled to begin in early November, though Simms told us yesterday there's still a chance the track will continue racing under a new buyer.
Between the lines: The potential closure of Turf Paradise, and possibility there won't be more horse racing there, could be a game changer for Arizona Downs, Auther says.
Arizona Downs is interested in bringing on a new qualified buyer or investor and has spoken with potential buyers.
"I think the time's right. It's a different animal now that Turf isn't going to be around," Auther says.
Arizona Downs had previously been under contract to sell to the Stronach Group, which owns horse tracks in California, Florida and Maryland, but it pulled out in June, he says.
Meanwhile, Rillito Park Racetrack in Tucson plans to hold a racing season next year, likely in March and April, general manager Michael Weiss tells us.
Zoom out: Leroy Gessmann, executive director of the Arizona Horsemen's Benevolent and Protective Association, told Axios Phoenix last week he'd spoken with people who are interested in potentially building a new race track in the Valley.
Auther says he considers a new track unlikely, saying: "It's very expensive. And let's face it — there isn't much money in it."
2. Hobbs isn't first governor to defy obstinate Senate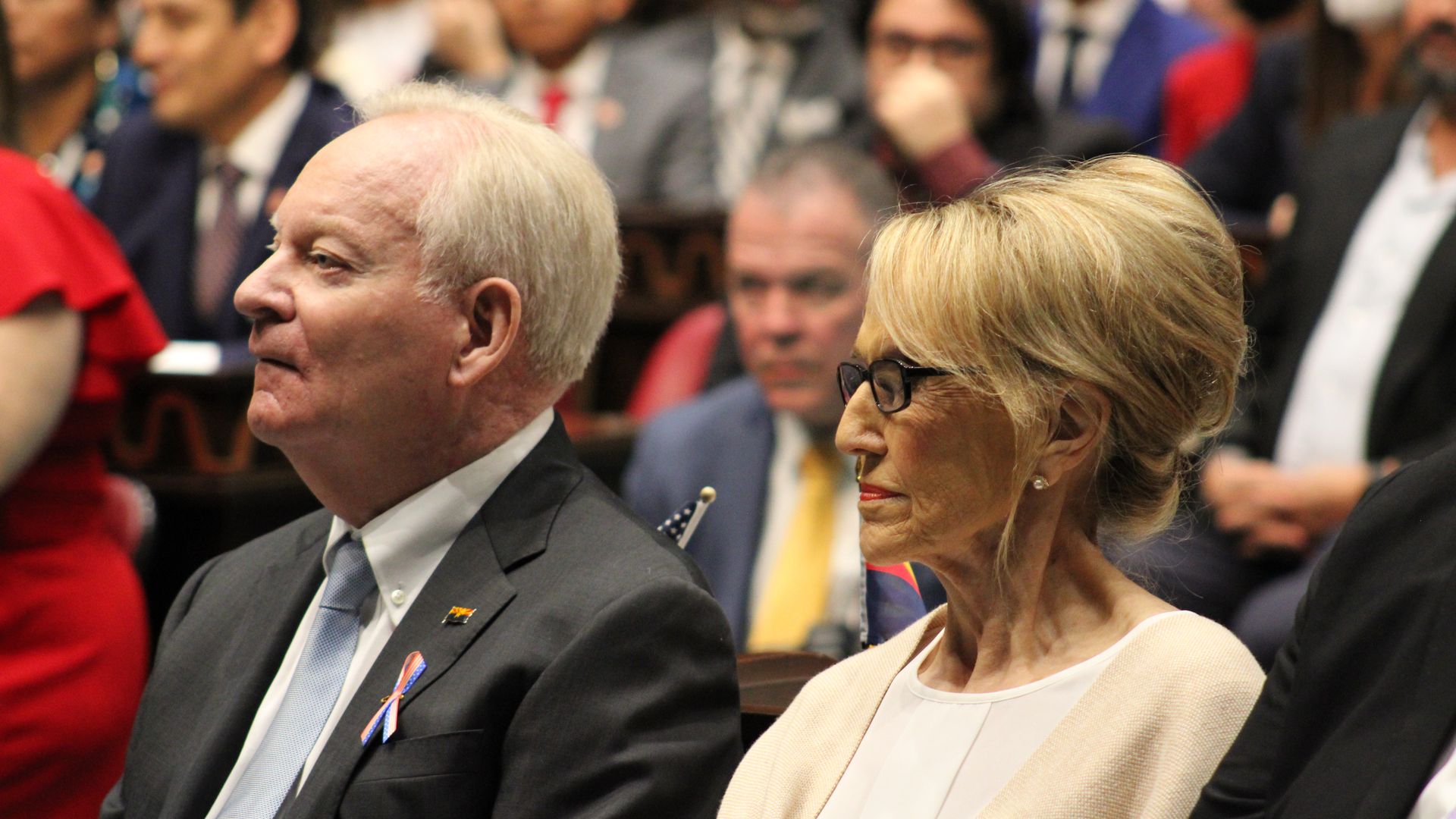 Katie Hobbs isn't the first governor to attempt an end run around a recalcitrant Senate that wouldn't approve a gubernatorial agency director nominee.
Catch up quick: Hobbs on Monday announced she was withdrawing the nominations of 13 directors who hadn't yet received Senate confirmation and instead named them "executive deputy directors" who will continue running their agencies.
Arizona's first Democratic governor in 14 years faced extraordinary resistance in getting her nominees confirmed by the Republican-controlled Senate, where President Warren Petersen created a new committee to vet them.
Flashback: The Democrat-controlled Senate voted down Republican Gov. Fife Symington's Arizona Department of Administration (ADOA) director in June 1991.
Symington quickly reappointed Gerard Tobin to the director position.
Days later, he struck a deal with Senate President Pete Rios to move Tobin into the deputy director position and reappoint him as director the following year.
Symington said he'd appoint an acting ADOA director until Tobin could be reappointed. But Tobin ran the agency as deputy director until his resignation in February 1992.
What they're saying: "I ran a circle around the Senate's approval right, basically," Symington tells Axios Phoenix.
Of note: Hobbs' executive deputy directors will have the same salaries they had as official agency heads, ADOA spokesperson Megan Rose tells Axios Phoenix.
Symington reduced Tobin's salary as deputy director.
3. Chips and salsa: AI for PD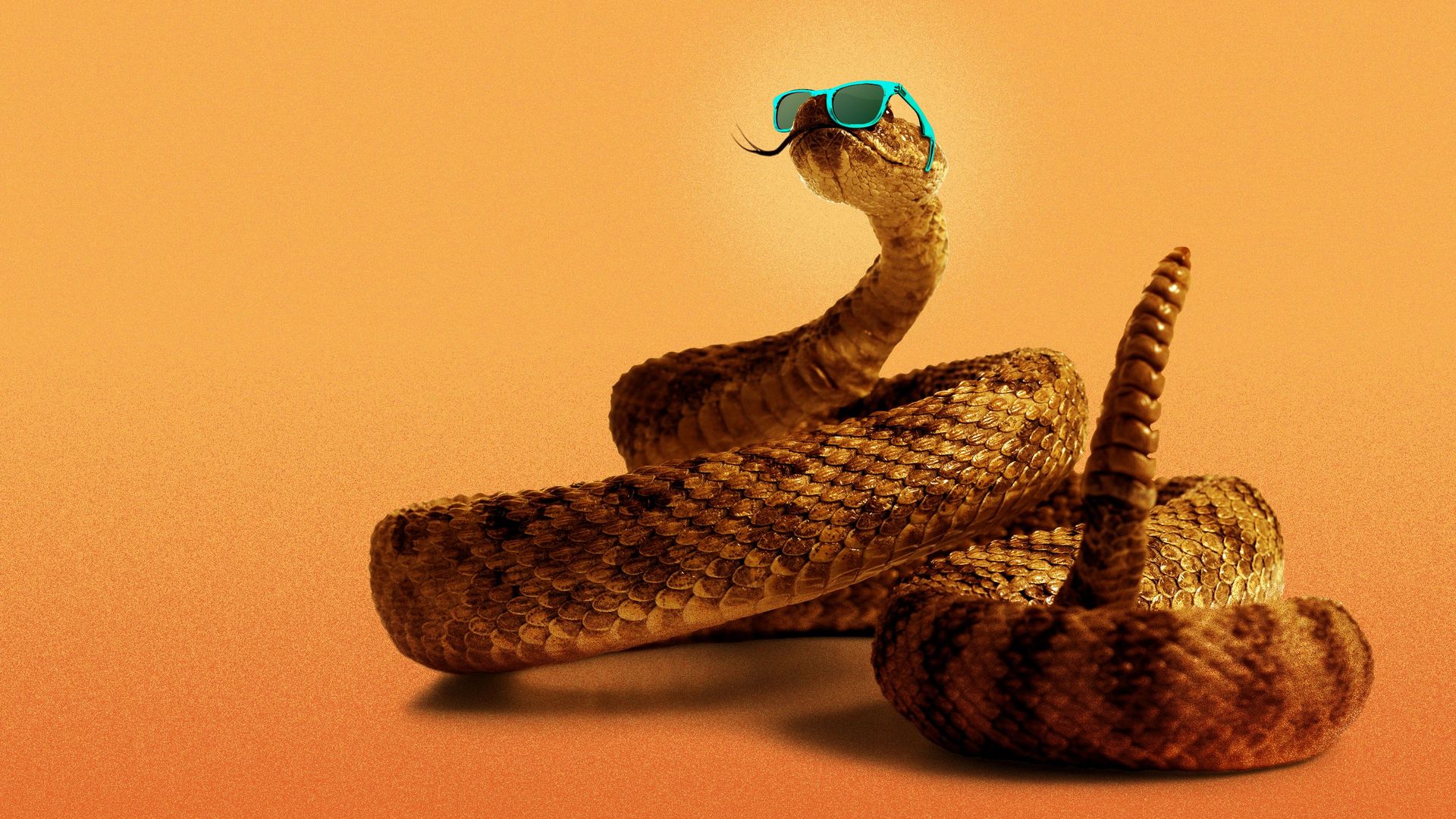 📹 The Queen Creek Police Department plans to use AI to review body camera footage, the first Arizona department to use the new technology in this way. (AZcentral)
👋 Sen. Mark Kelly joined a growing list of Democrats calling on Sen. Robert Menendez (D-N.J.) to resign. Menendez was indicted last week on federal corruption charges. (KTAR)
⛪ The Roman Catholic Diocese of Phoenix plans to build a church on an empty lot across from Grand Canyon University to cater to college students. The site has been vacant since 1953. (Phoenix Business Journal)
4. 🤷🏻‍♀️ No one wants your fixer-upper
The majority of homes for sale in metro Phoenix are taking longer to find buyers, according to new Redfin data.
This is a reversal from the market frenzy in 2020 and 2021, when sellers received multiple offers within days of listing their homes.
Why it matters: Houses that stay on the market for more than a month are usually overpriced or in need of major work, according to Redfin deputy chief economist Taylor Marr.
What's happening: Buyers, already hampered by gravity-defying prices and mortgage rates, don't want to spring for a home that looks like an HGTV "before" photo, Axios' Sami Sparber reports.
By the numbers: Metro Phoenix homes went off-market after a median of 42 days in July, compared with 32 days a year earlier, per Redfin.
Around 27% of Phoenix-area homes were snapped up in two weeks or less.
That's a slightly larger percentage than the same time last year but still well below the national rate of 41%, Redfin found.
Be smart: "Fixer-upper" listings made up 0.1% of sales here in the first half of 2023, per Zillow data, while those advertised as redone made up about 22%.
5. 🔥 Hot home: Camelback Corridor living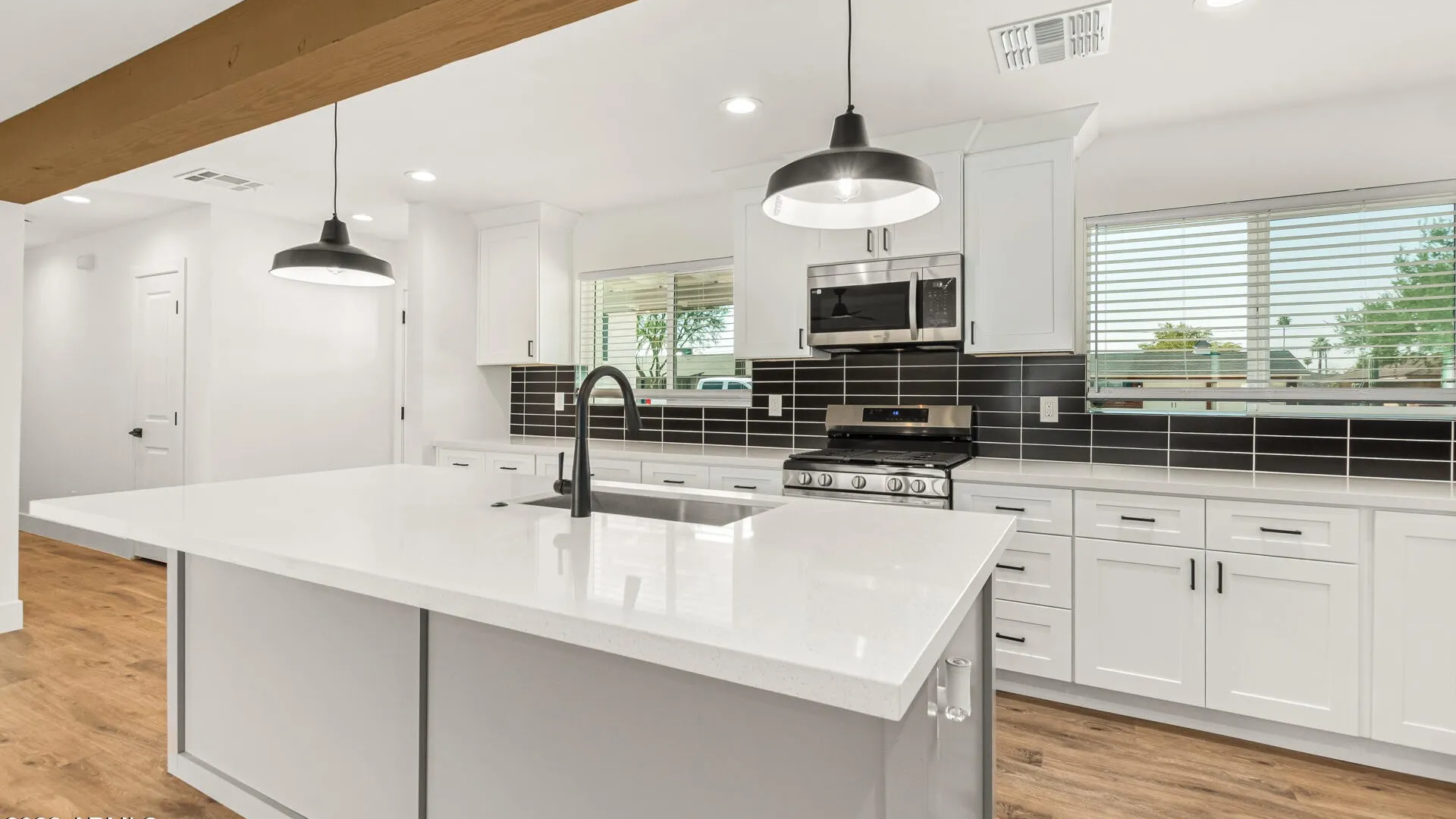 Not all homes that linger on the market for more than two weeks are in need of big repairs. Check out this remodeled midcentury listing:
Why we love it: It's walking distance from Los Olivos Park, Provision Coffee and Original ChopShop.
Neighborhood: Sharondale South
Specs: 3 bedrooms, 3 bathrooms, 1,428 square feet
Listing agent: Marcy Hernandez with HomeSmart
Features: Quartz countertops, gas stove, open floor plan, two en suite bathrooms, artificial turf
🕵 Jeremy started watching the MGM+ miniseries "A Spy Among Friends," about the infamous British spy and Soviet double agent Kim Philby.
📺 Jessica will be on Arizona's Family today at 3:40pm to discuss her reporting on Axon's proposal to build 2,500 apartments in north Scottsdale.
This newsletter was edited by Gigi Sukin and copy edited by Jay Bennett.
Want free Axios swag? Refer your friends to Axios Phoenix and get cool merch like stickers, totes, hats, T-shirts and more!
To ensure the newsletter reaches your inbox, please add [email protected] to your contacts. If you use Gmail, just drag this email to your "Primary" tab. For other mail clients, check out this page.