Axios Nashville
October 13, 2021
We've made it to Wednesday, which is worth celebrating! Crank up some tunes and let's get to the news.
🌥 Today's weather: Sweater weather is on the horizon — but it's not here yet. The high today is a balmy 82.
Situational awareness: The controversial conservative social media network Parler announced it would move its headquarters to Nashville, citing Tennessee's "vision of personal liberty and free expression."
Today's newsletter is 913 words, a 3.5-minute read.
1. Nashville's war for talent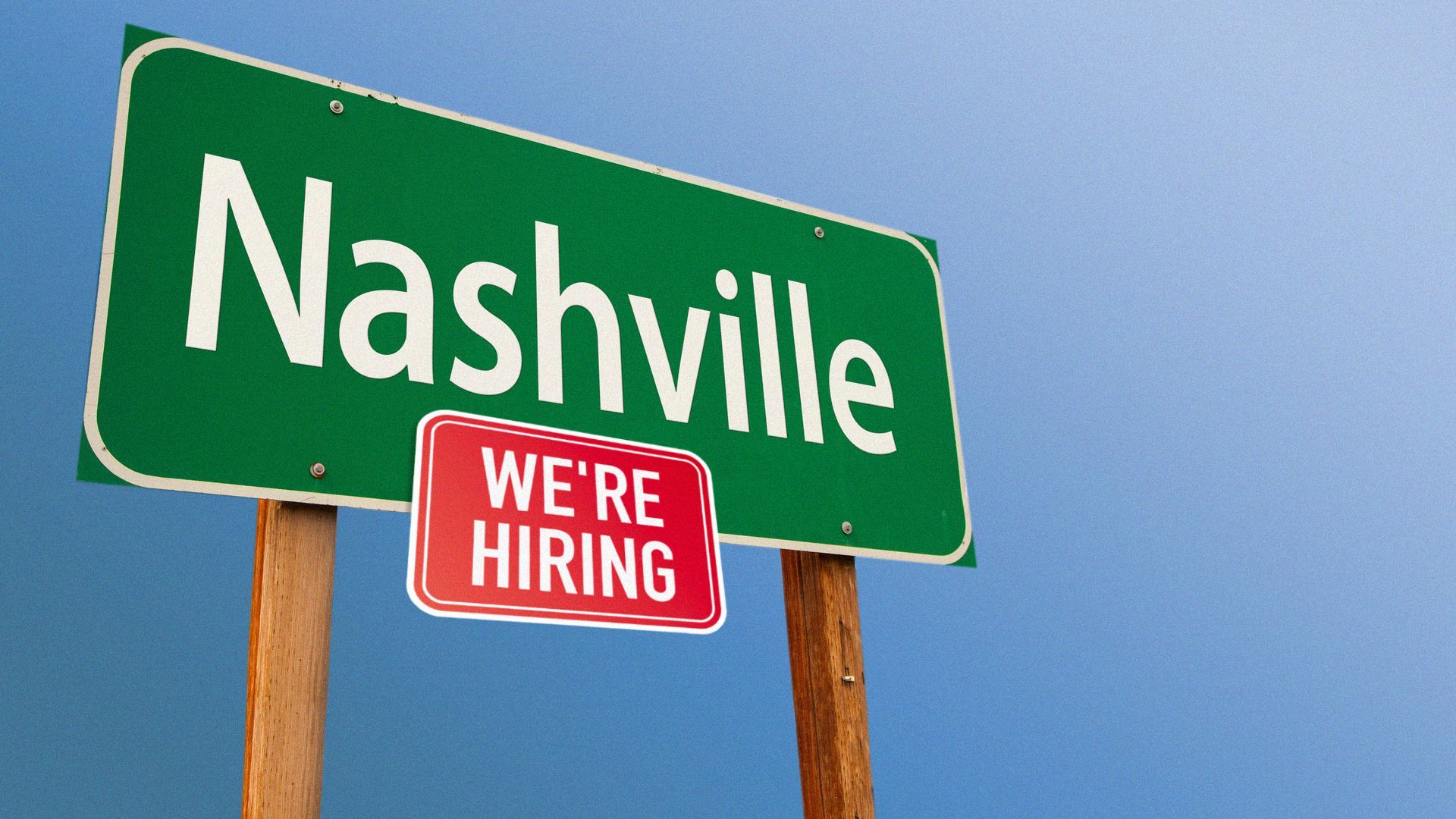 Nashville is looking to hire plumbers, nurses, correctional officers and more as multiple city agencies scramble to keep their rosters full.
Why it matters: Many of the jobs Nashville leaders are looking to fill are central to key city services.
Metro Water Services has 96 openings, department spokesperson Sonia Allman tells Axios. Nearly 25% of budgeted waste services positions are vacant.
Hiring for in-person, labor-intensive jobs has gotten more difficult during the pandemic, Allman says.
The big picture: Heightened competition from the private sector, including a constant stream of construction jobs and major companies relocating to Nashville, is exacerbating the strain of the pandemic.
"We're in a war for talent," Michael Taylor, assistant director of Metro human resources, tells Axios. "It's very competitive here in Nashville and we're just trying to do the best we can."
Another career fair is in the works for next month to meet the demand.
Meanwhile: The health department is looking for animal control officers, dental hygienists and nurses (which hospitals also are competing to hire).
What they're saying: Sheriff Daron Hall tells Axios he has more than 100 vacancies, the biggest hiring pinch he's seen during his decades on the job.
"Yeah, we're desperate," Hall said of his agency. "To me it's the biggest crisis we're dealing with in our environment right now."
The crunch for workers forced Hall's team to get creative, overhauling hiring practices to get applicants in the door faster.
"We've flipped a lot of things upside down and realized that we're going to have to do things differently," Hall said.
Hall added he's considering pay raises and expanding part-time positions in an effort to attract younger applicants.
Yeah, but: Not every participating agency is looking to fill a large number of positions.
Department of Emergency Communications director Stephen Martini tells Axios he only has four vacancies, accounting for 2% of his department. He doesn't plan on hiring additional staff until next spring.
Zoom out: The pandemic has rocked the labor market nationally.
2. Holiday vaccine push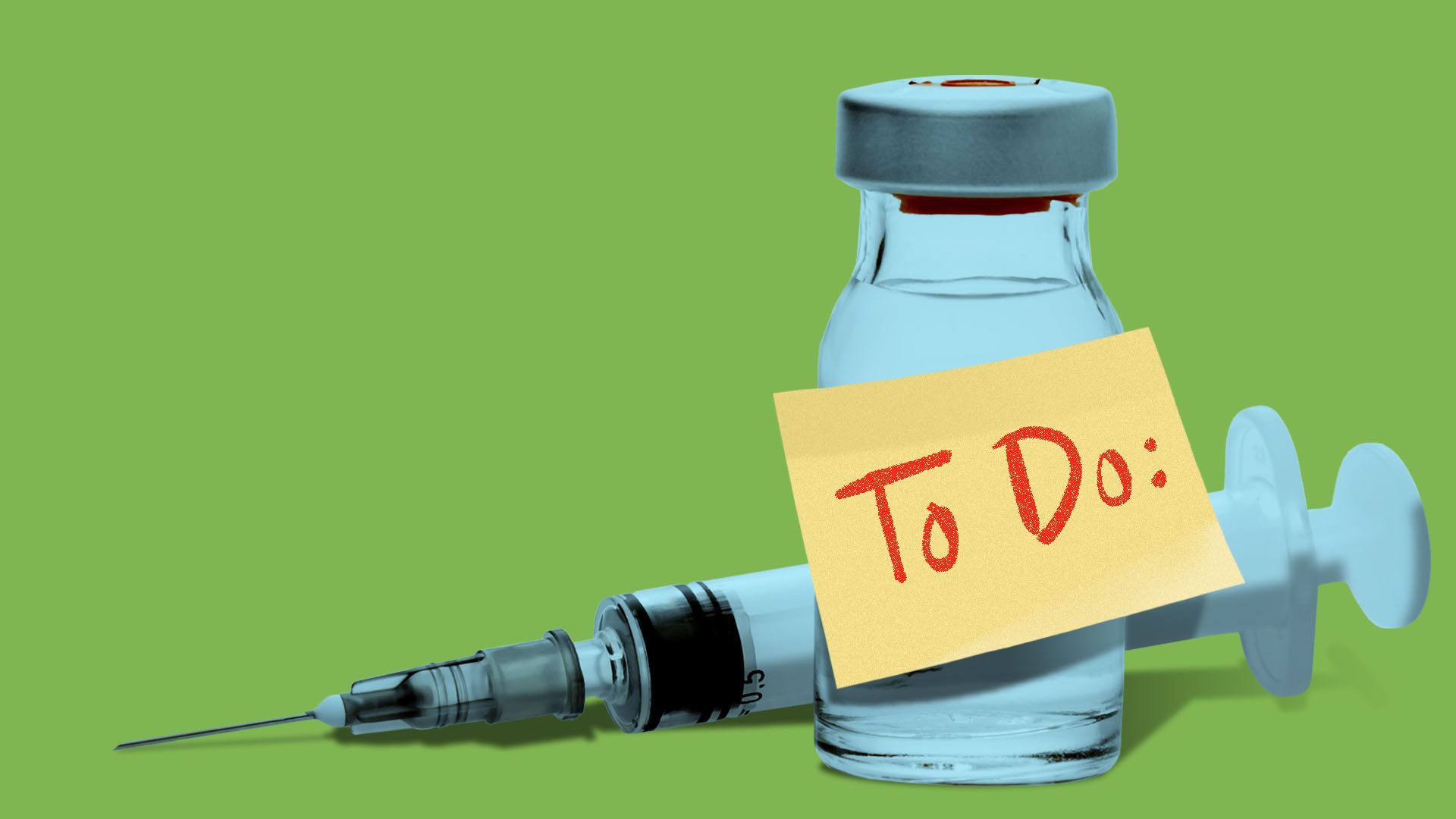 Thanksgiving is approaching, and the Metro Public Health Department is encouraging people to get their COVID-19 vaccines in time to celebrate.
The details: If you're getting your first dose of the Moderna vaccine, you need to do so by Thursday in order to be fully protected in time for Turkey Day, Nov. 25.
Pfizer recipients must get their first dose by Oct. 21.
The one-dose Johnson & Johnson vaccine has a Nov. 11 deadline.
By the numbers: 56.6% of Nashvillians were fully vaccinated as of Monday.
The seven-day test positivity rate fell to 9.3%, the first time it's been below 10% since July.
What they're saying: Health Director Gill Wright says it's too soon to tell if improving testing and infection numbers would keep the city from experiencing a post-holiday surge.
"We hope that it's a good thing," Wright tells Axios. "Time will tell."
3. Williamson Medical Center to expand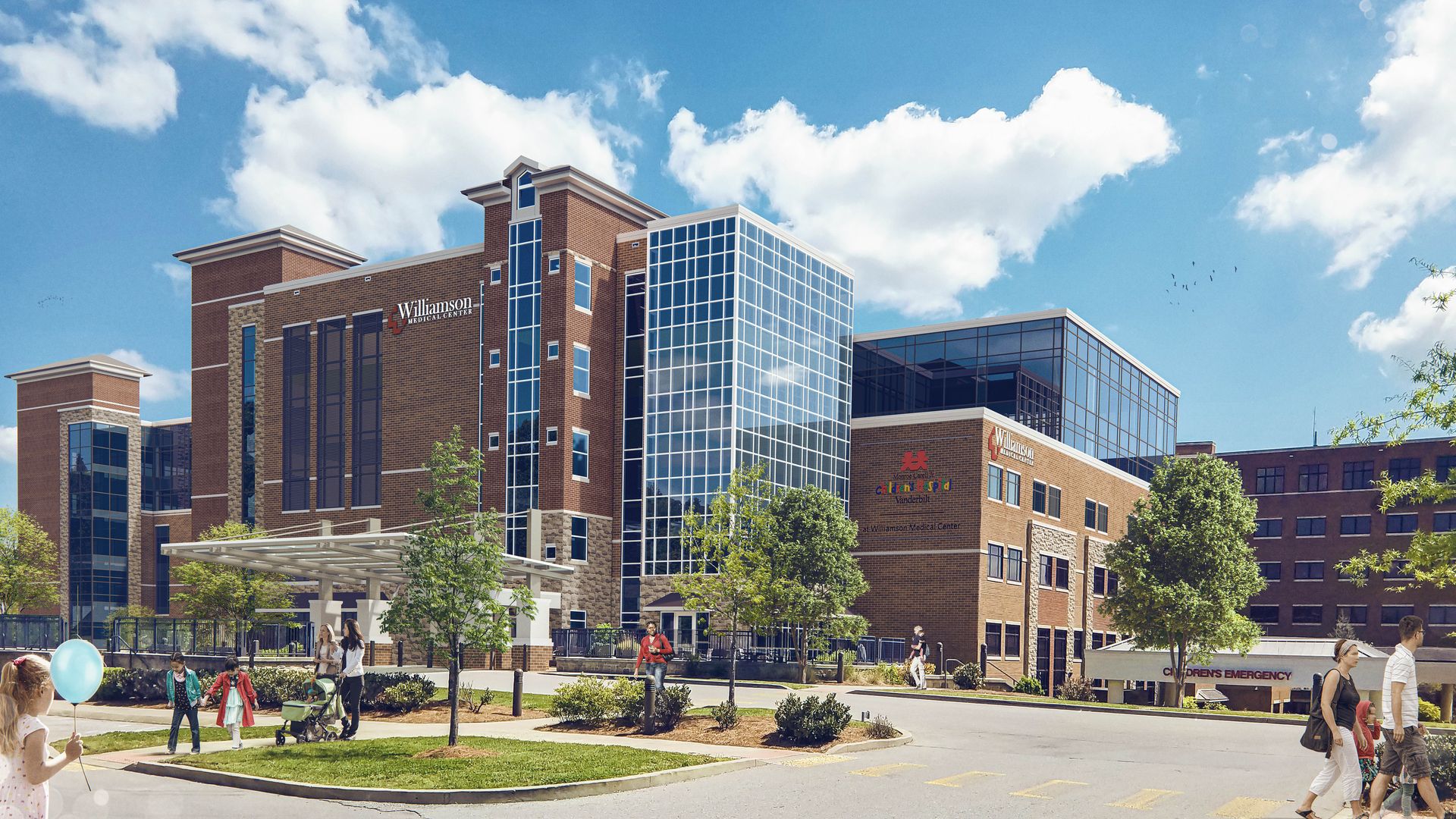 Williamson Medical Center is moving forward with a $189 million expansion.
A vote this week approved the hospital's request to apply for bond financing for the project.
Why it matters: The construction will change the face of the hospital. Officials said they would add three floors to the existing three-story West Tower as well as a new six-story wing to the building.
It's the first major change to the facility's footprint since 2003, according to hospital officials.
The expansion will increase capacity in the ER and reconfigure the NICU as well as growing the adult ICU and surgery units.
By the numbers: The project, expected to begin next spring, will bring the hospital's capacity from 203 beds to 269, according to a news release.
Existing patient rooms will also be enlarged as part of the project.
What they're saying: "Williamson County is projected to more than double our current population by 2040, and it's imperative that our healthcare system prepares for that growth now," hospital CEO Phil Mazzuca said in a statement.
4. The Setlist: London calling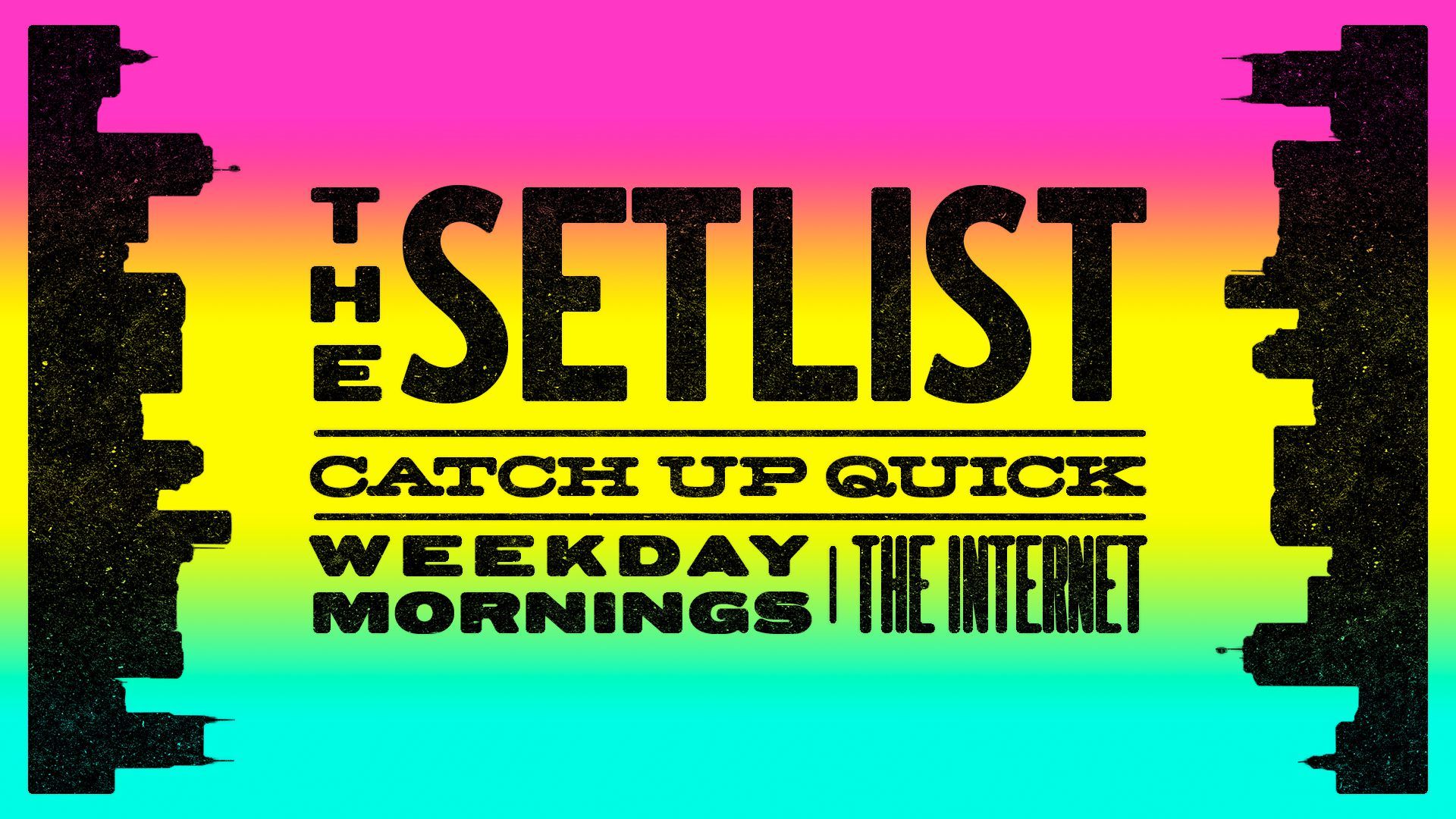 ✈️ British Airways' nonstop flight from Nashville to London is returning in December. (Nashville Business Journal)
🇹🇭 International Market returns triumphant on Belmont Boulevard. (Nashville Post)
Two teens charged in musician Kyle Yorlets' shooting death agreed to plea deals that included second-degree murder convictions. (WSMV)
5. Outside fun during fall break
If you're looking for some staycation fun during fall break, Warner Park Nature Center is hosting several events.
This afternoon, folks are invited to stop by and observe researchers banding birds as part of one of 17 research projects run out of the nature center.
About the project: Researchers slip a small tag over a bird's leg to track their movement and how often they return to nest in the area.
The project aims to make a case for the importance of large parks and other natural areas.
The details: Visiting is free and no registration is required. The bird banding event takes place 12-4pm.
While you're there: The nature center is the perfect starting point to exploring the trails of Percy Warner and Edwin Warner parks.
💬 Adam's thought bubble: I'm no outdoorsman, but I'm related to people who are, so I asked my brother Zachary what he'd do after spending some time at the nature center. He recommended checking out the yellow or blue trails that start nearby.
🍹 Nate is still enjoying his time off and is probably sipping a delicious Paloma at this very moment.
🍜 Adam is looking forward to Thai Esane for dinner tonight, which is almost as exciting as a vacation.