Axios Markets
January 31, 2019
Was this email forwarded to you? Sign up here.
Situational awareness:
Unilever reported lower-than-expected sales for the fourth quarter on Thursday, hurt by flat growth in developed markets. (Reuters)
At least 440 Chinese firms said their 2018 financial results deteriorated, with 373 saying they'll post a loss. About 86% of those incurring losses were profitable in 2017. (Bloomberg)
Goldman Sachs said its index of market analysts moved higher during the U.S. government shutdown, with most respondents seeing no major shutdown impact on their industry.
Facebook shares are up another 12% in pre-market trading after the company's especially 💪 earnings report that got investors to shake off news it is paying teens to spy on them. (CNBC)
"I believe in capitalism," says 2020 presidential hopeful Elizabeth Warren. She also defended her wealth tax proposal and support for the "New Green Deal" in a new interview (Bloomberg)
1 big thing: Public pensions plans go private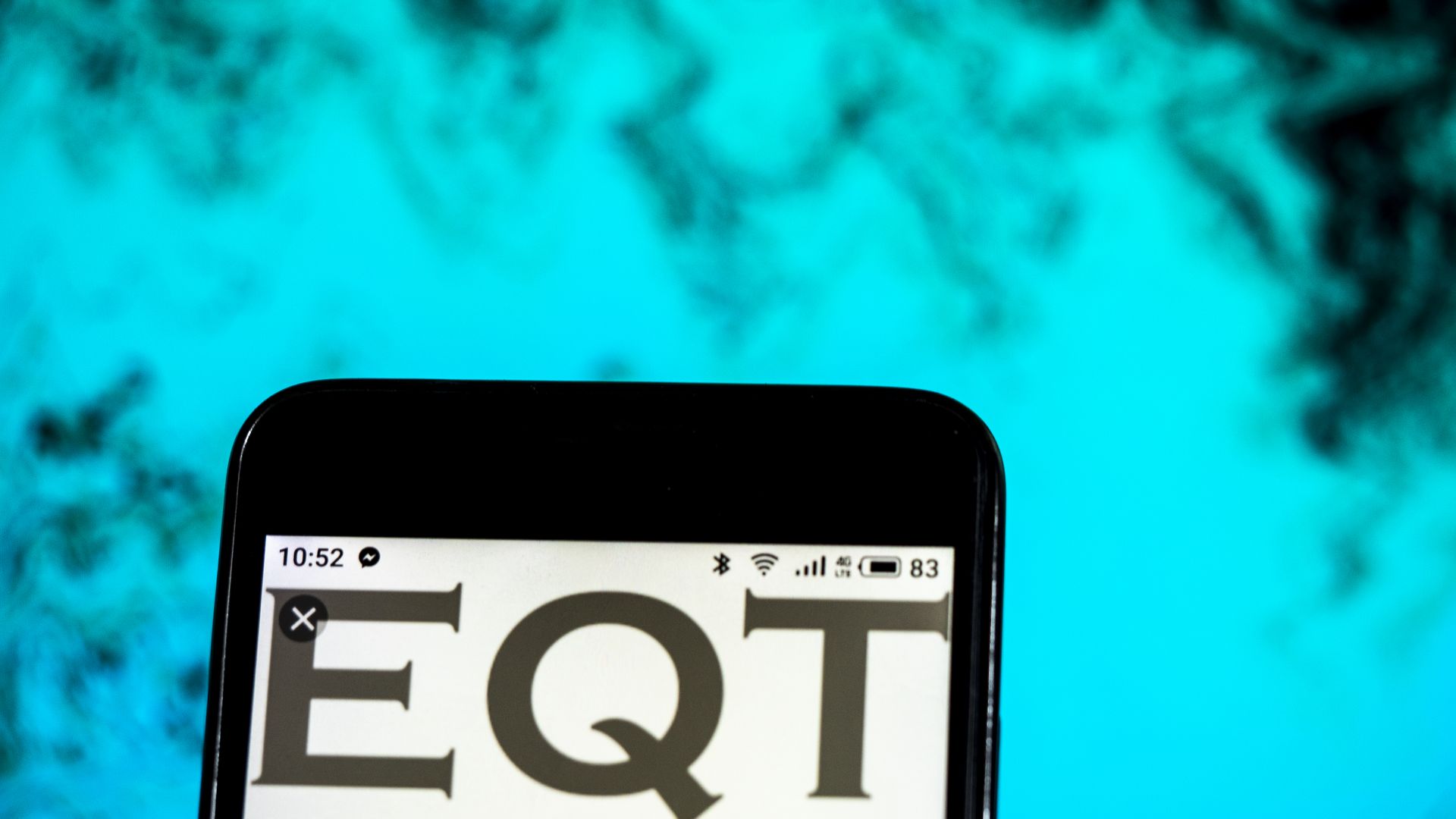 Managers of the trillions of dollars in retirement investment for teachers, firefighters and other government workers in the U.S. and U.K. doubled down on private equity in 2018.
The asset class accounted for 27% of public pension fund allocations last year, data from eVestment provided to Axios shows.
Why it matters: What is essentially public money is now being invested at higher levels than ever in private equity at a time when the asset class may be in for trouble.
Private equity significantly outperformed public equities in recent years, delivering 25% returns before fees compared to just under 15% for traditional equities between 2010 and 2016.
But deals are starting to dry up right as managers are seeing a flood of fresh capital.
"Private equity has performed well relative to other investments and the pension industry tends to chase returns, often to its own detriment," Tina Byles Williams, CEO and CIO of FIS Group and a former chief investor for the City of Philadelphia's pension system, tells Axios.
Watch out: More private equity managers are holding onto more cash than ever before, and are having to pay more for deals because of increased competition, often diluting returns and leading managers to take riskier bets.
The bottom line: "You have to think, 'Are there enough deals to profitably invest that level of dry powder?'" Byles Williams said. "I don't know the answer to that question, but I would be skeptical."
1 bonus chart: The private equity party
Public pension plans announced 954 new private equity mandate awards — essentially buys or allocations to new assets — for 2018. This put private equity investments in the No. 1 spot for new allocations among these public pensions last year.
2. Powell gets a ringing endorsement
Jerome Powell finally got the markets on his side. The S&P 500 fell after each of his first 7 FOMC meetings as chairman (by far the longest on record), but the market jolted higher on Wednesday.
"The big pivot in FOMC communication was not just the introduction of the word 'patient,' but also the removal of forward guidance explicitly signaling that the next change [will be a rate increase]," said Ian Lyngen, head of U.S. rates strategy at BMO Capital Markets.
"This is all the more remarkable given that back in December, 15 FOMC members anticipated one or more hikes to be prudent in 2019. There certainly has been a change of heart in DC."
Bank of America-Merrill Lynch called it the "Dove Show."
Between the lines: Whether Wednesday was, in fact, a good day depended on who you asked and what they buy.
Dollar bulls got punched in the mouth, with the dollar index falling to its lowest in three weeks.
Bond traders saw opportunity, as the Treasury yield curve steepened with investors buying shorter-dated bonds. Fed fund futures show the market is pricing in no more rate hikes this year and almost the same likelihood of a rate cut as a rate hike by December.
Stock traders were giddy. The Dow jumped more than 400 points (Dow 25K!!!) and the Nasdaq gained 2.17%.
What's next? Scott Minerd, global chief investment officer at Guggenheim Partners, said the Fed's pause will allow excesses to continue to build and increase the risks of financial instability. But that's a good thing if you like to party.
"The Fed refilled the punch bowl and the party goes on," Minerd told Reuters. "Buy risk assets."
3. Aramark delays bonuses, slashes 401(k) match after record profits
Aramark informed managers that the company match on their 401(k) contributions will be cut in half, Philly.com reported Wednesday.
They'll take the match to a maximum of 25% of 6% of pay. That's down from 50% last year and 65% in 2016.
Aramark added that its bonuses would be paid 2 months late.
Why it matters: The strange part of the announcement to staff was that it came days after Aramark reported record sales and its highest profit margin ever. GAAP earnings per share rose 53% year over year, partly due to a $38 million benefit from the 2017 tax reform bill. (The record year did include layoffs of about 540 employees and $30-35 million in net severance charges.)
The big picture: Aramark has a long history of battles with this sort of issue. The company provides services that often replace government workers in schools, prisons and at healthcare facilities. That has put it in the middle of scandals over low pay and negligent practices.
4. The housing slump gets worse
The housing market got more bad news on Wednesday. Pending home sales fell 2.2% in December, meaning almost 400,000 fewer contracts were signed to buy existing homes. It's part of an ongoing slump that's seen 12 straight months of year-over-year declines. It's also the lowest December sales reading since 2013.
Existing home sales had been trending higher but also reversed course last month, falling 6.4% from November to a seasonally adjusted 4.99 million sales in December. That's down 10.3% from December 2017's 5.56 million sales when the metric was moving in the opposite direction.
5. Tesla's earnings call in 2 acts
Act I: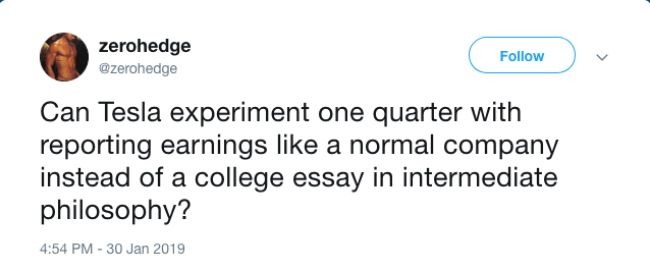 Act II:

Tesla's CFO Deepak Ahuja is "retiring," CEO Elon Musk said at the end of an earnings call on Wednesday.
Ahuja's exit follows a string of executive departures last year. He previously left the company after being CFO from 2008-2015, but returned to the position in February 2017. Ahuja will remain an adviser to Tesla, but will be replaced as CFO by VP of Finance Zach Kirkhorn.
Days without a factual error: 3
#Blessed