Axios Markets
April 01, 2021
Happy April Fools' Day! There is no prank in today's newsletter. Sorry.
Was this email forwarded to you? Sign up here. (Today's Smart Brevity count: 1,235 words, 4.7 minutes.)
🎙 "One of the lessons I learned from that was just in terms of my own psychology, that it was important that I always have a working product. The first thing I do on day one is build something useful, then just keep improving it." - See who said it and why it matters at the bottom.
1 big thing: Fed's Daly says Biden plan boosts growth, not inflation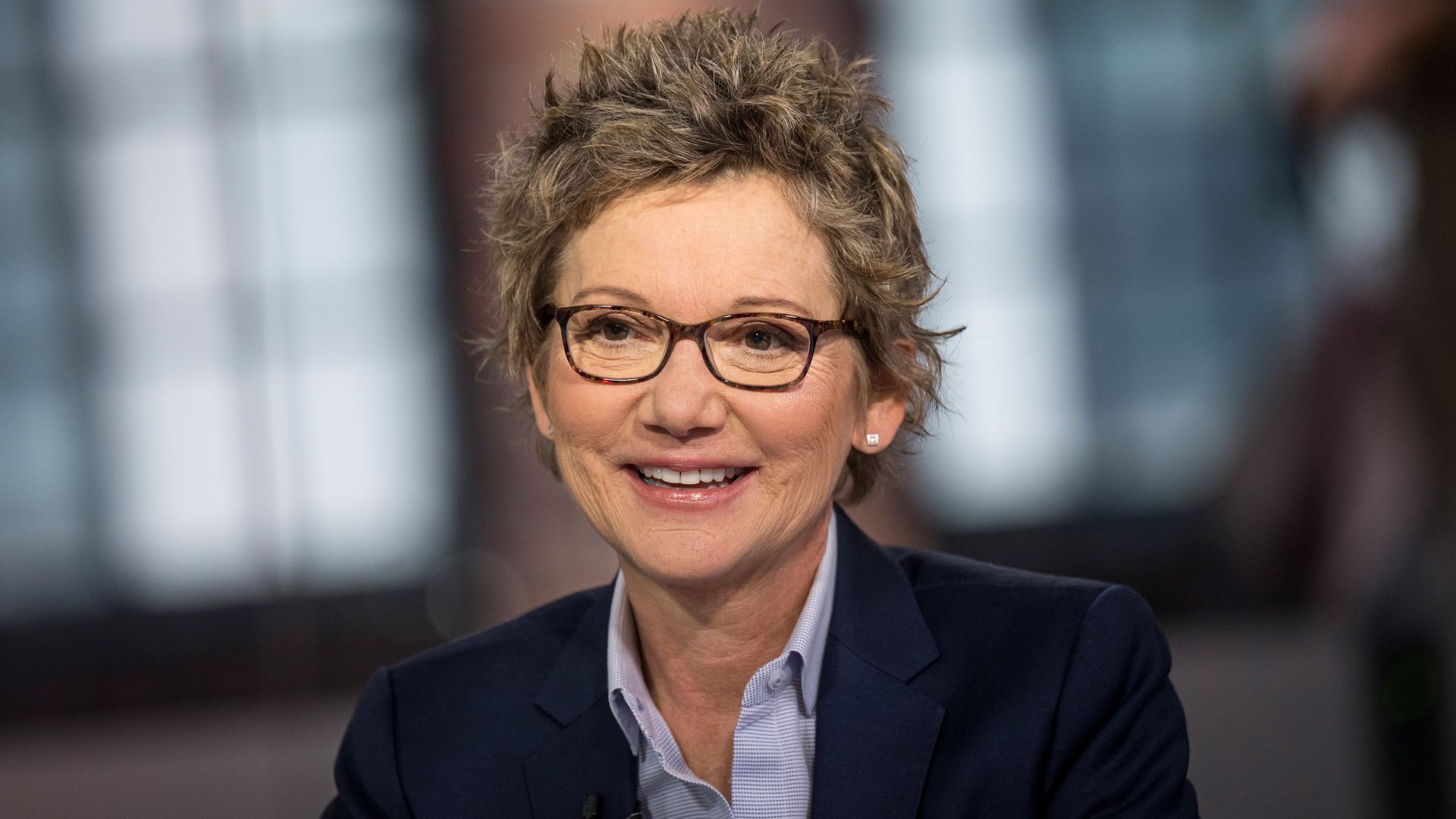 San Francisco Fed President Mary Daly does not expect President Joe Biden's proposed $2 trillion infrastructure package to alter the central bank's path on interest rate increases or change its outlook for inflation, she tells Axios in an exclusive interview.
Why it matters: Many have worried the combination of trillions in spending on coronavirus relief, the Fed's ultra-loose monetary policy, and Biden's big stimulus plans for infrastructure, education and manufacturing will set the table for out-of-control price increases.
What she's saying: "I put it in there as a boost overall on growth, should those [bills] pass but I don't put it in as a big pickup in inflation because I think of it as creating an additional supply effect — more workers coming into the labor force, better output, the roads and bridges and digital infrastructure improve," Daly says.
"This is really good for our economy. It allows us to grow faster."
Where it stands: Even as markets have pushed inflation expectation gauges to the highest in nearly 13 years and consumers are reporting the highest inflation expectations since 2014, Daly, a voter on the Fed's rate-setting committee this year, says she sees no need for the Fed to rush to raise interest rates.
"What I need to see myself is ... a period of time where inflation is at 2% and expected to be above 2% for a period of time that gives me confidence that we will absolutely in this next expansion average 2% over time."
For example, Daly points to supply chain issues in the shipping industry that have sent prices spiking higher in recent months as unlikely to be sustainable.
"I called my contacts and I asked 'Do you expect these things to persist?' And they say, 'No, they'll unwind as soon as the supply chain bottlenecks are removed.'"
In contrast, Daly calls out the potential for improvement in the labor market that she expects would lead to improved wage growth that pushes prices higher consistently.
Keep it 💯: Daly strongly disputed the notion that the Fed may not have the tools to rein in inflation should it begin to rise out of control.
"That's a possibility but not one borne out by the evidence," she says.
"I think it is an incorrect interpretation to think that we've lost our power across the distribution of interest rates."
2. Catch up quick
Microsoft was selected to manufacture 120,000 augmented-reality helmets for the U.S. Army as part of a contract that could be worth up to $22 billion. (Axios)
Micron and Western Digital are exploring a deal for Kioxia Holdings that could value the company at around $30 billion. (WSJ)
Led by former American Express CEO Kenneth Chenault, 72 Black business leaders penned a letter calling on companies to fight a wave of restrictive voting bills advanced by Republicans in Georgia and at least 42 other states. (NY Times)
3. Daly says the Fed is focused on inequality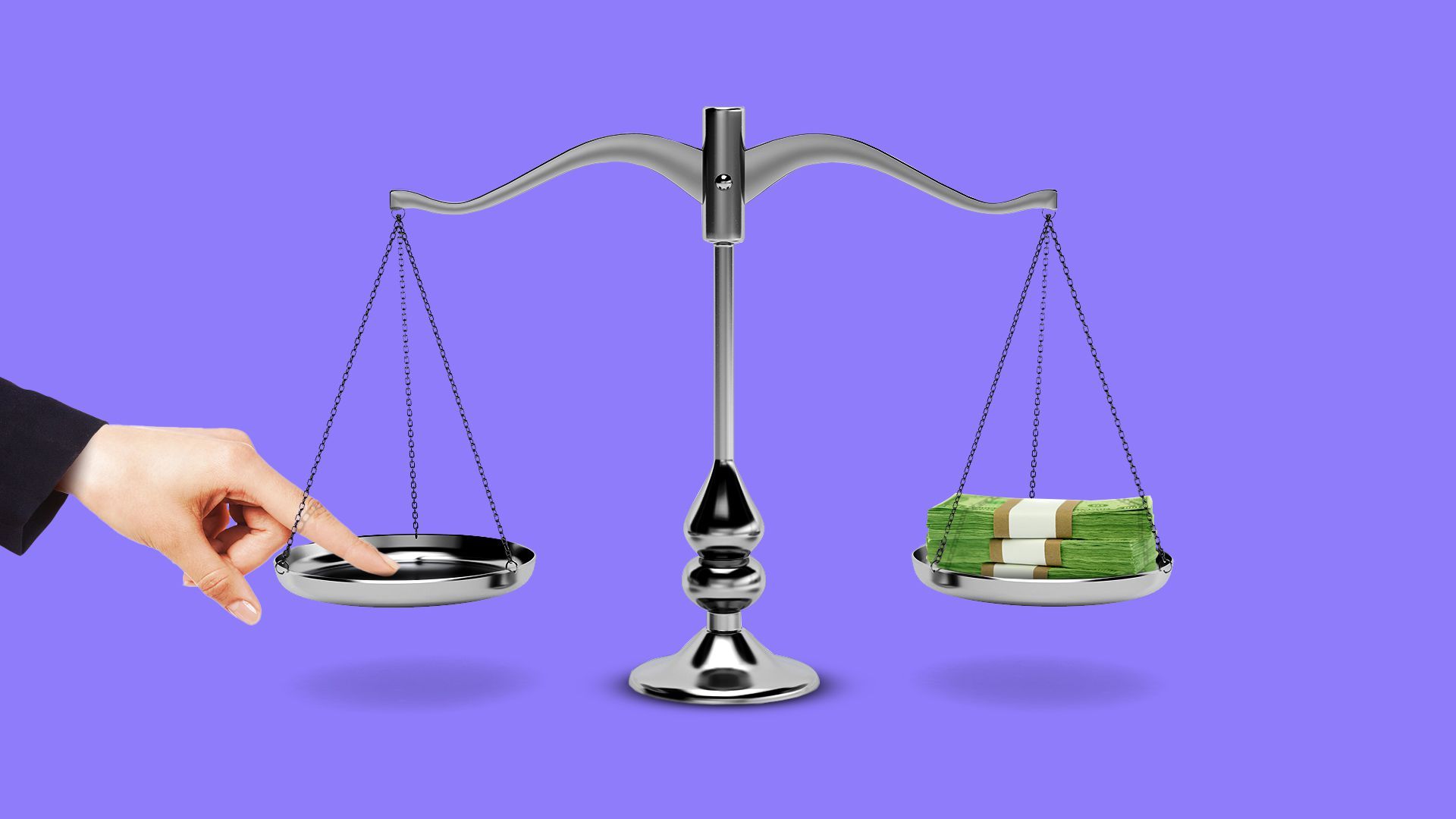 Chair Jerome Powell has avoided the subject or outright denied the Fed's involvement in increasing economic inequality in the U.S., but Mary Daly and other members of the Fed have been much more proactive.
Where it stands: While Daly does insist that the answer to the question of whether the Fed has increased inequality "is not yes or no," she does concede it is an issue that the Fed has had a hand in and could do more to reduce.
"Many of us, we're openly discussing it ... and talk about the role that we might be able to play in terms of equalizing asset distribution or access to assets," Daly tells Axios.
"If we really want to treat this we can't just say we don't have the toolkit. It's going to take us studying what we can do."
Why it matters: Inequality is becoming a major issue for policymakers as more Americans grow dissatisfied with the economy and the disjointed K-shaped recovery taking place following the outbreak of the coronavirus pandemic.
What they're doing: Daly says before the pandemic, events held by the San Francisco Fed, including the Fed Listens series, have included discussions on how to "think about monetary policy in a way that is more supportive of those at the bottom of the income or wealth distribution or not as inequality-enhancing."
The Fed's Main Street lending facility and its support for the Paycheck Protection Program were "developments that come out of this recognition, if you will, that we need to facilitate and use our lender of last resort powers in markets that are not just the Treasury market."
The last word: "More work needs to be done but I definitely want to push back on the characterization that we are not thinking about this."
4. The fourth wave is here
Axios' Sam Baker and Andrew Witherspoon write: Coronavirus infections are on the rise yet again, all across the U.S.
The big picture: America may be at the beginning of a fourth wave in the pandemic. It will almost certainly be far less deadly than the previous three, but this persistent failure to contain the virus has real consequences, and will only make it harder to put COVID-19 behind us.
By the numbers: On average, roughly 63,000 Americans per day were diagnosed with coronavirus infections over the past week. That's a 17% increase from the week before and echoes the rising caseloads of the pandemic's second wave last summer.
What we're watching: Because so many seniors have been vaccinated — 73% have gotten at least one dose — this fourth wave is likely to be a lot less deadly than the previous ones.
Yes, but: More coronavirus is always a bad outcome, and this fourth wave is a foreseeable, preventable failure that risks dragging out the pandemic and leaving more people at risk in the process.
Millions of younger Americans with high-risk medical conditions haven't yet been vaccinated, and therefore are still susceptible to serious illness and death as the virus spreads more aggressively.
Hospitalizations are still rising — they're just not likely to increase as dramatically as they have before.
Greater spread also fosters the growth of new variants. The variants driving this outbreak are more contagious than the original strain; future variants will likely be less susceptible to our existing vaccines.
Failing to control the virus now means it'll be hanging around and flaring up longer into the future.
The bottom line: The vaccines work, and will spare us a lot of the death and suffering of previous surges. But four waves of infection in one year represent a clear failure to control the virus through any other means, and that will continue to hurt us.
5. Chicago PMI shows business sentiment keeps rising, so do prices
Surveys of business owners continue to show rising sentiment as the U.S. moves toward summer.
Driving the news: The Chicago PMI came in at 66.3 in March, the highest it's been since July 2018.
What it means: The survey asks business owners whether things are better, worse or the same for their firm, with a reading of 50 meaning that respondents overall were neutral.
A reading over 60 shows conditions improving strongly.
The big picture: The Chicago PMI, a bellwether for the Midwest U.S. economy's growth, is one of multiple sentiment surveys to reach a multiyear high this month, following the Philadelphia Fed manufacturing index's jump to a level that was almost double its previous record high.
March manufacturing surveys from the Institute for Supply Management and IHS-Markit also reached levels at or near 60.
Don't sleep: All of these surveys also have shown prices reaching yearslong highs as well.
The Chicago prices paid index rose for a seventh straight month, touching its highest level since August 2018.
6. Biden wins the 50-day stock market return challenge
Axios Pro Rata author Dan Primack writes: President Biden doesn't publicly talk about stock market performance during his time in office, but he's slightly outpacing his more boastful predecessor.
Biden also outperformed Trump in terms of Dow Jones Industrial Average performance, but Trump topped Biden on Nasdaq performance.
Thanks for reading!
Quote: "One of the lessons I learned from that was just in terms of my own psychology, that it was important that I always have a working product. The first thing I do on day one is build something useful, then just keep improving it."
Why it matters: On April 1, 2004, Google launched Gmail, which at the time was considered very risky and received lots of criticism. People also thought it was a joke, because of its launch date on April Fools' Day.
The quote comes from Gmail's creator, Paul Buchheit, in this Time article.
This newsletter is written in Smart Brevity®. Learn how your team can communicate in the same smart, clear style with Axios HQ.