Axios Markets
May 24, 2021
Good morning! Was this email forwarded to you? Sign up here. (Today's Smart Brevity count: 1,195 words, 4.5 minutes.)
🛑 Important announcement! This is my last week at Axios and I'll be handing off the Axios Markets newsletter. Thursday will be my last day as your humble newsletter writer.
Thanks to all of you for reading and especially to those of you who wrote back to me over the past 2.5 years. A very special shout-out to all of my Day One readers.
🎙 "A place to spend my quiet nights, time to unwind, so much pressure in this life of mine. I cry at times. I once contemplated suicide and would've tried, but when I held that 9, all I could see was my momma's eyes. No one knows my struggle, they only see the trouble, not knowing it's hard to carry on when no one loves you. Picture me inside the misery of poverty. No man alive has ever witnessed struggles I survived." - See who said it and why it matters at the bottom.
1 big thing: Raphael Bostic is ready for the chair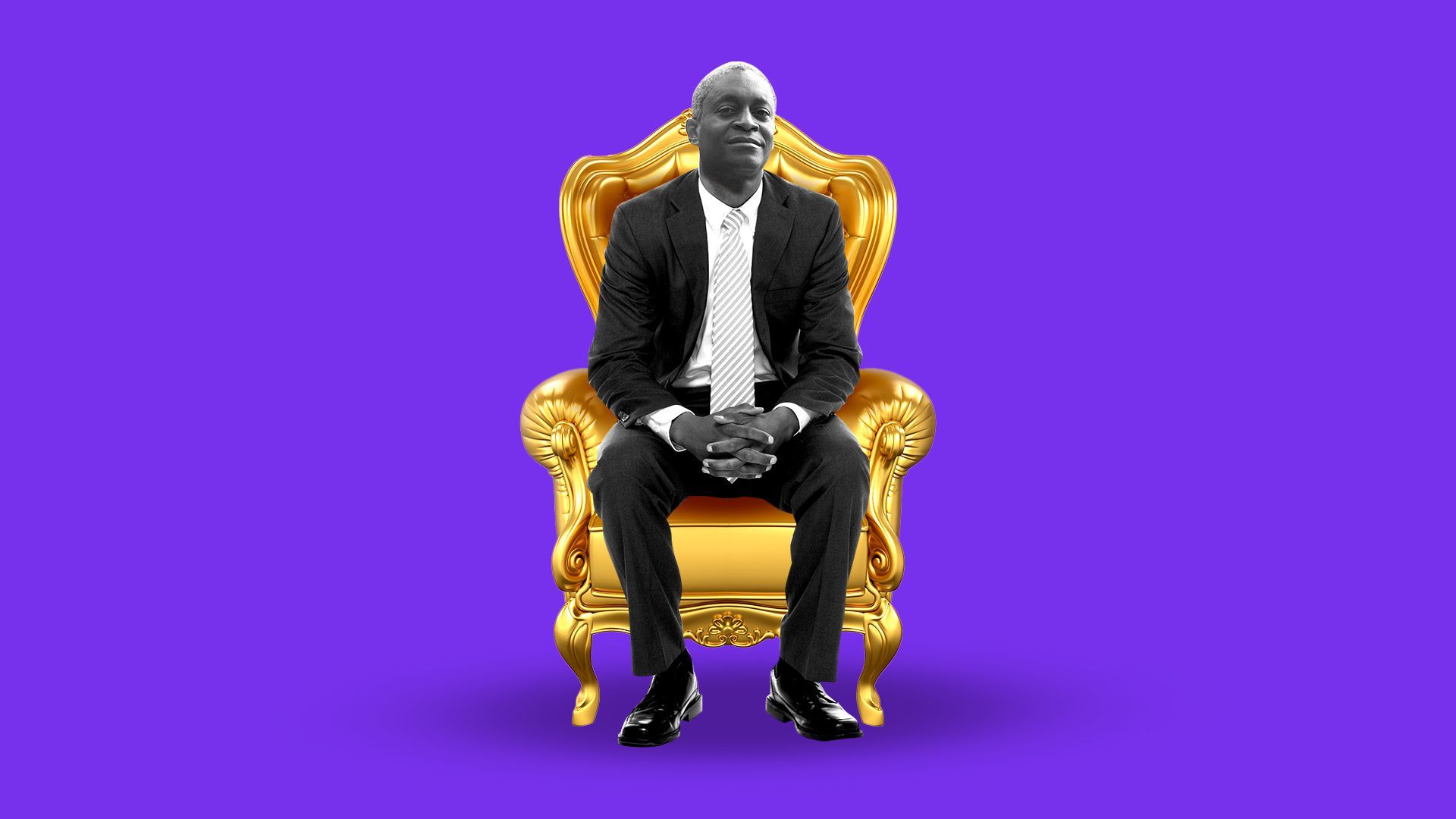 There's been a lot of chatter about who will be the next chair of the Federal Reserve if President Biden decides to replace Jerome Powell when his term ends next year and much of that chatter has included Atlanta Fed president Raphael Bostic.
Why it matters: With the Fed having exerted greater control over the U.S. and global economy than at any time in history, the person in charge has become more important than ever.
In an "Axios on HBO" interview, Bostic says he would push the Fed further toward a mission of economic inclusivity and equity.
Where it stands: It's certainly not a foregone conclusion that Powell will be replaced, but the possibility of Bostic stepping into the role has become a talking point in economics circles and in Washington.
"I hear about it all the time," he says as part of a wide-ranging interview for "Axios on HBO."
What's happening: Since he took over as president of the Atlanta Fed in 2017, Bostic says the central bank already has changed.
"My voice is distinctive and I've been talking about things in ways that have been different," he says.
"We are opening up and having conversations that we weren't having four years ago, and it's allowing different voices to come into the policy space. It gives us an opportunity to promote interesting ideas that maybe weren't getting the same type of attention."
What it means: Many of those ideas are based on the way discrimination has historically disadvantaged certain Americans — in particular Black, low-income and rural Americans — and ways to counter that discrimination.
Between the lines: Bostic has not been shy about the fact that countering discrimination could mean there's a need for reparations in the U.S.
"I think we need to find ways to not have the bad things that happened in the past continue to penalize people today," he says.
"Whether it be lump sum reparations or other things, I don't know. But I think we need to have that conversation and we need to find ways to get solutions so that every person is judged by their ability and their talent as opposed to their historical circumstance."
The last word: Bostic says if he becomes chairman he'll do things "differently" than they've been done before.
"I'm going to be personal. I'm going to be engaging. I'm going to solicit input and really try to not be the chair, who sits up here, and then all the staff is at a different level."
"I do want people, if they have a different view, to tell me. ...I don't want there to be any barriers for people to really give me their strongest and clearest thinking."
Bonus Bostic
Bostic points to the housing market as an example of how historically Black Americans' lack of wealth has kept them from qualifying for mortgages and housing policies like modern-day redlining, loan segregation and discriminatory appraisals continue to further stack the deck against Black folks.
"History really left a certain group of people at a tremendous disadvantage and we should be talking about that," he says. "We're now having different conversations. And I think that's really an important thing."
2. Catch up quick
Bitcoin continued to whipsaw investors with double-digit percentage moves, falling by as much as 18% at one point on Sunday, while other cryptocurrencies, including Ethereum and Dogecoin, also slumped. (Bloomberg)
Republicans rejected the White House's $1.7 trillion counteroffer on infrastructure, highlighting big differences over definition, the magnitude of proposed spending and how to pay for it. (FT)
Citing new surveys and other data, Fed officials suggest that May could deliver another softer-than-expected jobs report, as businesses continue to face challenges attracting workers. (Reuters)
In an effort to curb soaring prices, Chinese regulators warned there would be "zero tolerance" for speculators and hoarders in the commodity market. (Bloomberg)
3. Inflation and the "uneven" recovery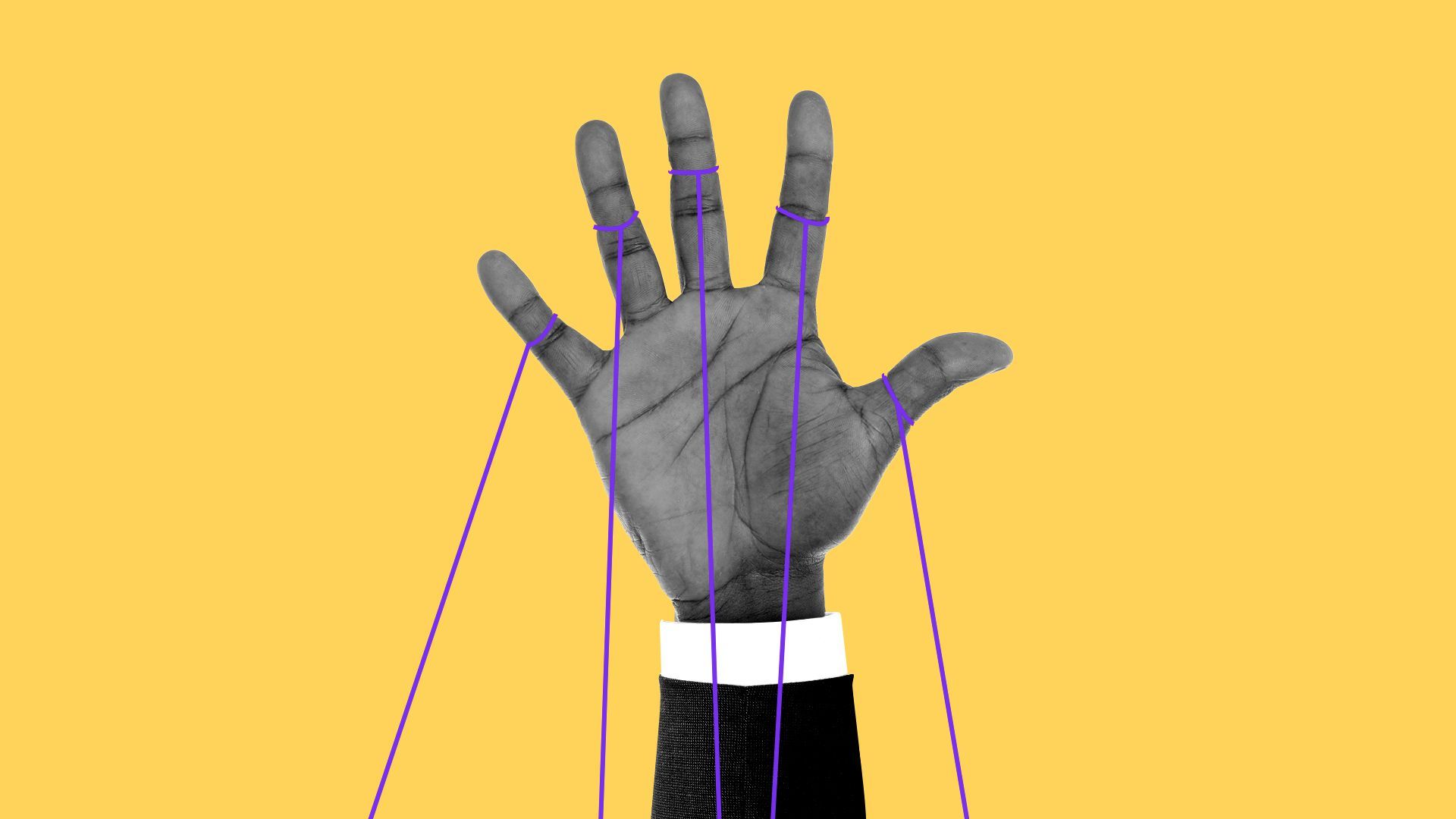 After the April Consumer Price Index report that showed U.S. inflation was growing at the fastest rate since 2008 (and the fastest rate since 1981 when looking at core inflation, which strips out volatile food and energy prices), Bostic was one of the first Fed presidents to say the central bank would not be changing its policy stance as a result.
What it means: Backing Powell's insistence that the significant rise in prices around the country will be temporary, Bostic has been emphatic in arguing that the Fed should continue not only holding interest rates at near 0% but also maintain its $120 billion a month bond-buying program.
"There are always people who are telling us that we're doing the wrong thing," Bostic says.
"I am worried about all the things that people are concerned about and they voice. I'm just not seeing [consistently high inflation] right now as something that is the most likely to happen."
Still, he admits that in part of a wide-ranging interview filmed for "Axios on HBO" there are many questions about the pandemic and its effect on spending and employment to which he and others on the Fed "can't know with any degree of certainty right now."
"Once we start to get more clarity on that and more sharpness around those edges, then I'll be able to tell you with 100% certainty how much of this is fully transitory and how much of it is really permanent."
"But I can't have that precision right now because we collectively don't have that position. We're still trying to figure it out as family to family and business to business."
On the other side: Bostic also says he is concerned about inequality or "unevenness" in the economic recovery, but largely rejects findings, even research produced by the Federal Reserve itself, that show the Fed is worsening inequality with its policies.
How it works: Inequality is worsened in part because modern businesses have shown they are more likely to park excess profits on their balance sheets in cash or invest in stock buybacks than to put them toward new hiring.
And it's increased in part because as Nobel laureate Joseph Stiglitz pointed out in a recent interview when interest rates are low labor is a businesses' only major cost and they are then more likely to seek ways to reduce or eliminate it.
The bottom line: "We as the Fed, our policy is actually trying to accomplish something," Bostic says.
"We're trying to get more people employed. We're trying to get businesses to grow faster and to be more resilient and more powerful."
4. Economists see higher growth and inflation for 2021
The latest forecast from the National Association for Business Economics (NABE) released today shows its members largely agree with Bostic and the Fed that inflation will moderate even as growth picks up through the rest of the year.
The headline numbers: NABE raised its forecast for U.S. GDP this year to increase by 6.5% in 2021 including 8.5% growth in the second quarter.
In the survey, 56% of respondents say the risks for economic growth are to the upside, meaning that the economy outpaces expectations, while just 15% say risks are to the downside.
In the group's last survey in March, panelists had expected GDP to rise by 5.2%.
On jobs: NABE's survey respondents also expect employment gains in 2021 and 2022 to be greater than anticipated in the previous survey.
56% of survey respondents anticipate nonfarm payrolls will return to pre-COVID-19 levels in 2022 and 10% expect the rebound will happen by Q4 2021.
In the March survey, 59% anticipated that to occur in 2023 or later.
On inflation: "Respondents expect inflation to accelerate strongly in 2021 before cooling in 2022," the survey found.
NABE economists expect the Consumer Price Index, to be 2.8%, year over year (y/y) in Q4 2021, and 2.3% y/y in Q4 2022, compared to 1.2% in 2020.
Panelists also anticipate that the Fed's favored measure for inflation, the core personal consumption expenditures (PCE) price index, will rise to 2.2% y/y in Q4 2021, and 2.1% y/y in Q4 2022.
In March, the survey showed expectations for 1.9% inflation at the end of 2021.
Thanks for reading!
Quote: "A place to spend my quiet nights, time to unwind, so much pressure in this life of mine. I cry at times. I once contemplated suicide and would've tried, but when I held that 9, all I could see was my momma's eyes. No one knows my struggle, they only see the trouble, not knowing it's hard to carry on when no one loves you. Picture me inside the misery of poverty. No man alive has ever witnessed struggles I survived."
Why it matters: It's my last week, so I'm just posting quotes I like. That one is from the greatest rapper of all time and one of the world's most gifted artists, Tupac Amaru Shakur. It's the opening verse to his brilliant song "Thugz Mansion."
**************
This newsletter is written in Smart Brevity®. Learn how your team can communicate in the same smart, clear style with Axios HQ.