Axios Markets
August 31, 2021
Good morning! I'm here to take you through this unofficial final week of summer while Sam vacations! 😎
🍿What I'm watching: During the pandemic, I dove into '80s and '90s movies — some stand the test of time, others very much do not.
One gem: 1981 investigative journalism drama, "Absence of Malice." It's a deep dive into the sourcing and reporting process. Also... So. Much. Indoor smoking.
🚨Today's newsletter is 1,322 words, 5 minutes.
1 big thing: Oxygen shortage hits more than hospitals
A shortage of medical-grade oxygen in COVID hotspots like Florida is rippling through the economy, crimping manufacturing and being exacerbated by a lack of truck drivers.
Why it matters: It's the latest example of the supply chain chaos that's developed in the pandemic economy. Oxygen suppliers like Airgas have diverted all their supply to hospitals, leaving industrial customers in the lurch — and potentially putting themselves in legal jeopardy for breaching contracts, sources tell Axios.
The backstory: Liquid oxygen, also known as compressed oxygen, is one of the primary treatments for patients hospitalized with COVID-19. This grade of oxygen is the same as what's used to purify water, as well as to produce high-quality metals that are in turn sold to manufacturers in fields like aerospace and medical implants.
What's happening now: Areas of the U.S. South, especially Florida, are the latest to experience the shortage.
Cities like Orlando have asked residents to cut back on water usage so they don't sap the precious oxygen supply, as the Orlando Sentinel recently reported.
In the business world, medical-grade oxygen suppliers that have failed to make good on contracts with industrial customers are effectively "willing to take the legal risk, and putting themselves in jeopardy that their industrial customers come back and say 'hey, we had a contract here, you're breaking that contract,'" says Rich Gottwald of the Compressed Gas Association, a trade group.
"But, they've got to do it, because saving lives is more important," he says.
The intrigue: Invoking a "force majeure" — a legal term for unforeseen external circumstances, or an "act of God" — is one way that suppliers can try to justify their decision under the law.
Reality check: Liquid oxygen is difficult to transport long distances. It's cryogenic, meaning it needs to be kept really, really cold — and it requires specially designed trucks for transport.
The northern U.S. isn't experiencing a shortage at the moment, but because of those limitations, it's hard to spread the wealth, Gottwald says.
And then there's the truck driver shortage, which we've chronicled in this newsletter.
"Finding drivers is really difficult," Gottwald says. "Some companies, like Airgas, are rotating in drivers from [nearby regions] of the country, to be able to service hospitals in the areas that need medical oxygen," he adds.
The bottom line: The economic upheaval caused by the pandemic is far from over.
2. Catch up quick
SEC chair Gary Gensler said that banning payment for order flow (PFOF) is "on the table." PFOF is the main revenue driver for Robinhood Markets, which just went public last month. (Barron's)
The rescue of the Chinese state-owned Huarong Asset Management was the culmination of months of negotiation and infighting. (Bloomberg)
Energy companies on Monday began to evaluate facilities impacted by Hurricane Ida. Oil and gas production could take weeks to restart. (Reuters)
3. The return of evictions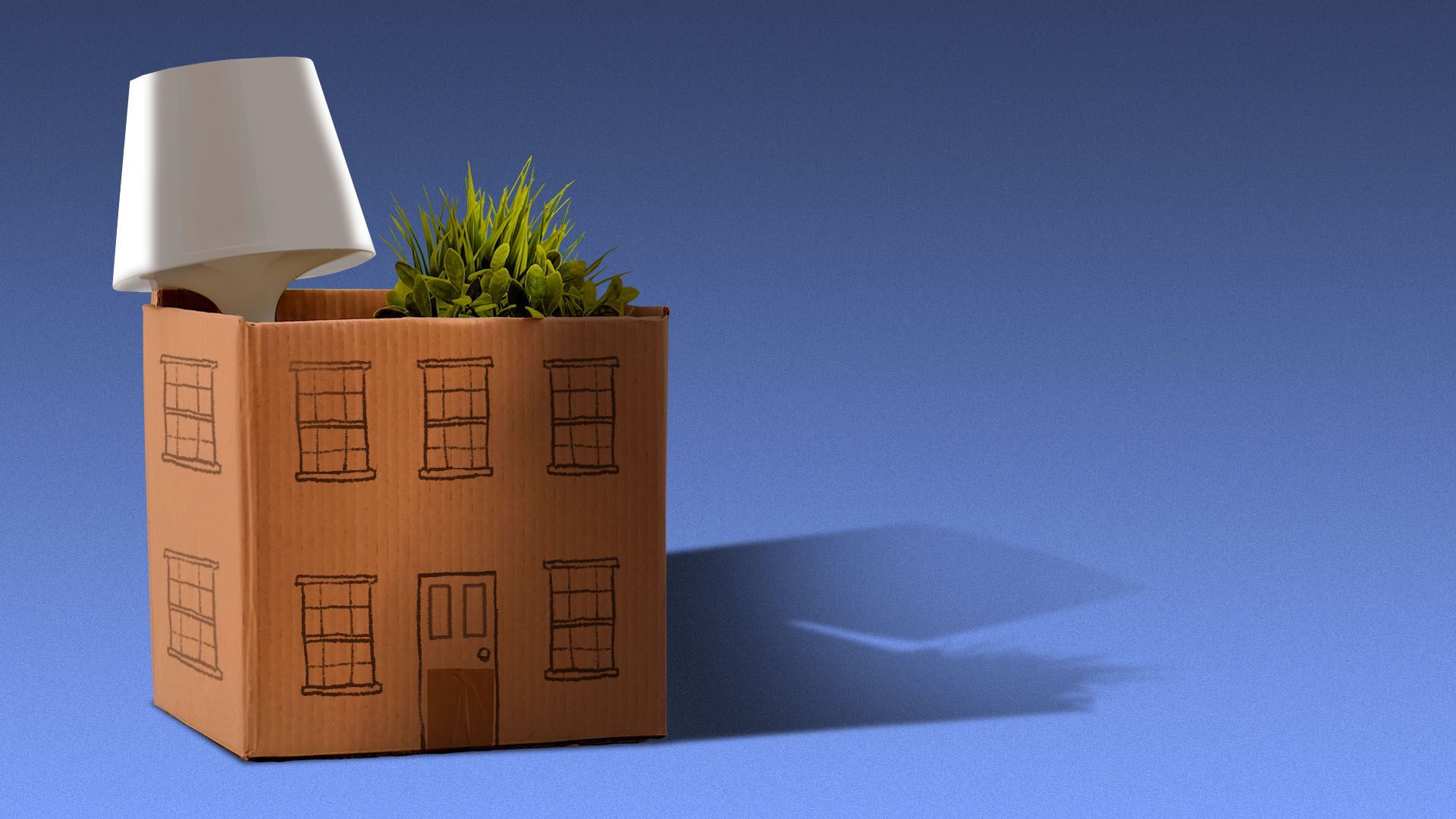 Nearly all American renters can now be evicted, for the first time since March 2020 — and a white-hot housing market is making eviction much more attractive for landlords, Axios chief financial correspondent Felix Salmon writes.
Why it matters: There's an enormous pool of federal money available to protect renters who have fallen behind. But it's not going to stop hundreds of thousands of households from being evicted.
The big picture: Pre-pandemic, evictions tended to run at a rate of about 1 million per year. Since the pandemic hit, various federal and state moratoriums have brought that number down sharply, by about 60%.
Driving the news: The federal ban on evictions is no longer in effect, thanks to the Supreme Court, and while a handful of state eviction bans remain, nearly all of those will be gone by the end of September.
The other side: The government has earmarked $46.5 billion in emergency rental assistance (ERA), which should be more than enough to cover existing arrears. The problem is that money isn't going to renters. It's distributed by the states, which are moving very slowly — New York State, for instance, has managed to spend less than 1.5% of its federal ERA funds.
By the numbers: According to the Census Bureau, 4.7 million American adults live in households "where eviction or foreclosure in the next two months is either very likely or somewhat likely."
If they're evicted, those families are much less likely to be able to find and keep steady work, and much more likely to end up living in crowded conditions conducive to the spread of COVID-19.
Goldman Sachs estimates that 750,000 households are likely to be evicted "in the fall and winter months."
The bottom line: The Supreme Court ruling is unlikely to unleash an immediate and massive backlog of evictions — such things wend their way through the courts slowly at the best of times, and the courts are understandably sympathetic to renters during a pandemic. But the number of evictions is still going to rise sharply over the coming months.
4. Probe at the pump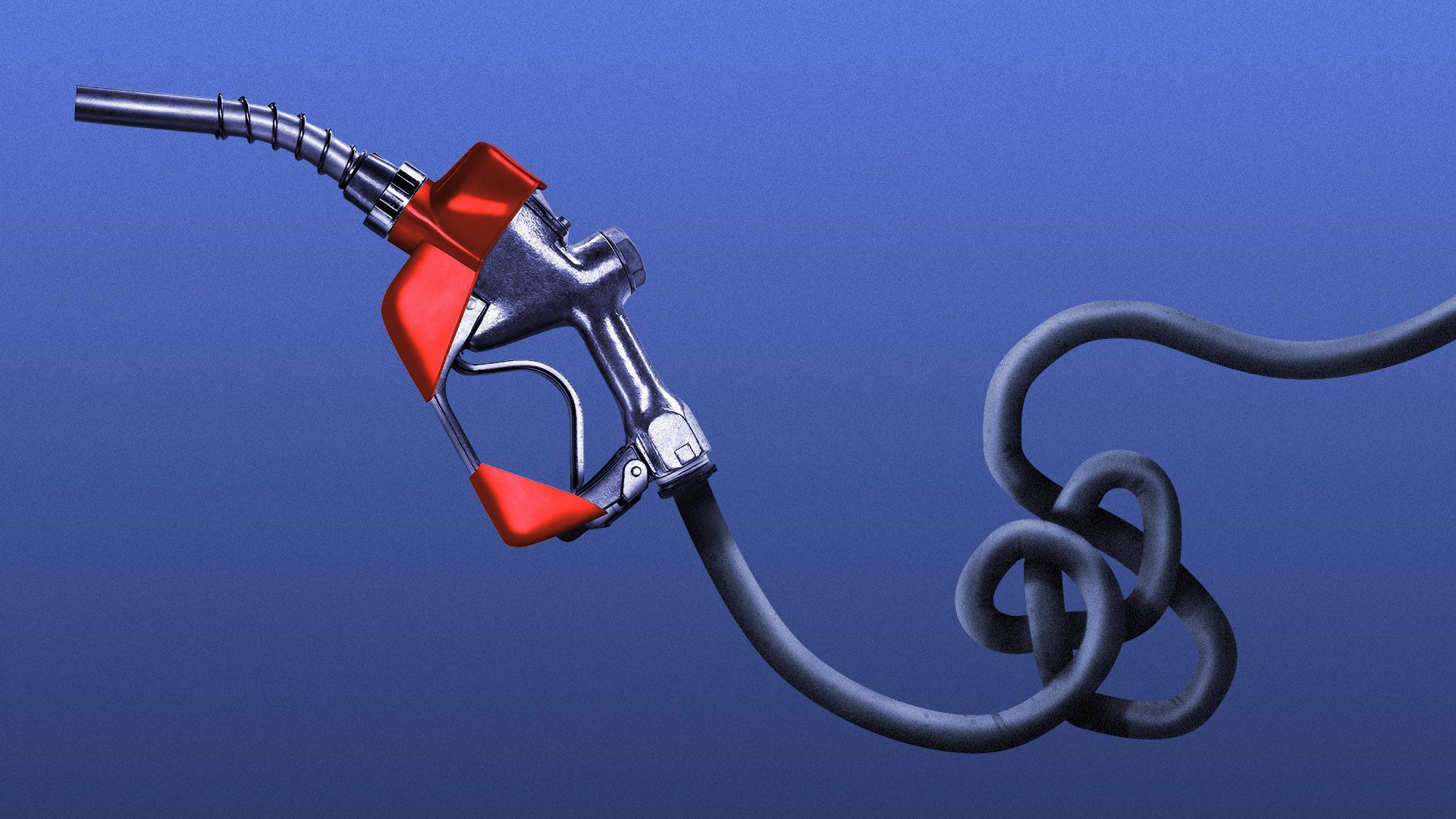 Axios Generate author Andrew Freedman reports: The head of the Federal Trade Commission, Lina Khan, told the White House in a letter that she plans to probe mergers of retail gasoline stations in order to avert potentially anti-competitive behavior that could drive up the cost of gas, according to a letter obtained by Axios.
Why it matters: The letter, dated Aug. 25 and released Monday, is a move spurred on by the administration's concerns that the rising price of gasoline will curtail the economic recovery.
Our thought bubble: The release comes just after Hurricane Ida pummeled the Louisiana coast, disrupting a major portion of U.S. oil exploration and refining — and leading some experts to predict that prices at the pump will (temporarily) climb as a result.
In other words, it's a good time for the optics of taking on rising prices.
As of last week, gasoline prices had already climbed about 50% in less than a year, to $3.15 per gallon, from $2.10 in November 2020.
Among the larger recent M&A deals for gas stations was 7-Eleven's $21 billion purchase of 3,900 Speedway locations, which closed in May.
That deal included some drama with the pre-Lina Khan FTC.
The agency said in May it believed the deal could be illegal — but 7-Eleven closed it anyway. The FTC subsequently ordered 7-Eleven to divest 293 of the Speedway gas stations.
State of play: Khan's letter indicates she will act on a request White House National Economic Council director Brian Deese made earlier this month, for the FTC to examine trends in gasoline prices for potentially unlawful conduct.
Details: In the letter, Khan writes that recent consolidation in the industry may be raising the price of gas at the pump.
She wants to identify legal grounds to challenge dominant players' acquisitions of family-run businesses, and look into collusive practices by national chains that may keep prices elevated.
5. The changing face of America's auto industry
Foreign automakers and suppliers now employ more U.S. workers than domestic carmakers do, according to fresh data from the U.S. Bureau of Economic Analysis, writes Joann Muller, co-author of Axios What's Next.
Why it matters: The American auto industry is not the Detroit-based monolith it used to be. The shifting landscape now counts Chrysler as part of the Dutch giant, Stellantis, and Tesla as one of America's Big Three.
Meanwhile, global carmakers and suppliers have been steadily expanding their U.S. manufacturing footprints.
By the numbers: About 51% of the 999,000 U.S. workers in the motor vehicles and parts manufacturing sector are employed by companies based in other countries, according to BEA data through 2019, the latest available.
That's up from 34% in 2009.
The bottom line: It's not just autos. About 69% of all new U.S. manufacturing jobs added in the past five years were created by global companies, Nancy McLernon, president and CEO of the Global Business Alliance, tells Axios.
✉️ Send tips and feedback to [email protected] or hit me up on Twitter @thekatemarino.