Axios Macro
July 06, 2022
📈 📉 Chances are the dreaded "R" word (aka recession) has come up in conversation as of late. Today we'll dig into what people might mean why they throw that word around — and the official definition.
Plus, why the Fed's ideal labor market scenario may be playing out.
Today's newsletter, edited by Javier E. David, is 703 words, a 2½-minute read.
1 big thing: Recession's surprising ambiguity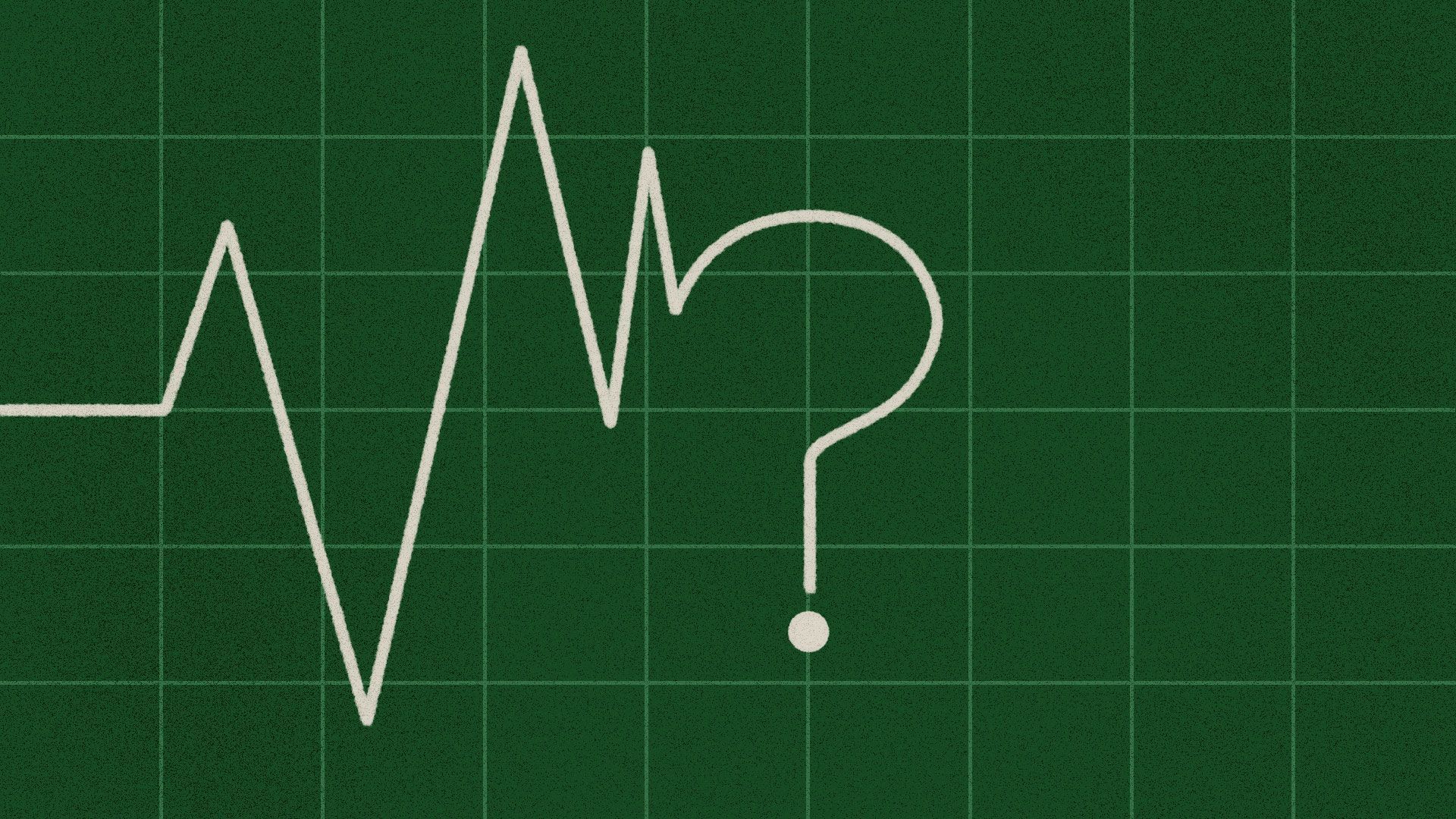 Talk of a recession is everywhere. But people are all over the map in what they mean by "recession," with ordinary citizens, executives, and economists talking past each other.
Why it matters: To understand the economic challenges and risks ahead, it's important to be clear about what we're talking about when we talk about a recession.
Driving the news: Last week, the Atlanta Fed's "GDP Now" tool, which tries to estimate growth in real time based on a wide range of data, swung into negative territory for the quarter that just ended.
That raises the possibility that the U.S. started 2022 with two consecutive quarters of GDP contraction, which is the colloquial definition of "recession."
It can be a useful rule of thumb when trying to do international comparisons, but the widely accepted convention in the U.S. is to look at a more nuanced measure of business cycles.
Yes, but: American economists and media organizations defer judgments on recession to a group of eight eminent macroeconomists who comprise the National Bureau of Economic Research Business Cycle Dating Committee.
NBER is not a government entity but a private organization through which leading economists research and publish.
It defines a recession as "a significant decline in economic activity that is spread across the economy and lasts more than a few months," and bases its rulings of when recessions started and ended on a wide range of data.
By the numbers: Using the NBER definition, nothing about the U.S. economy looked recessionary, at least through May. Payroll employment increased by an average of 488,000 jobs a month.
Meanwhile, a wide range of other indicators, like industrial production and service business activity indexes, were positive.
When the NBER makes a ruling, it is often reported as the "official" start (or end) of a recession. But it's only truly official in the sense that people who study and write about these things accept it as such.
Moreover, its definition dates the end of a recession as the pivot point at which a new expansion begins — though that is typically when the economy feels the worst to people, with unemployment near its high point.
This brings us to what ordinary people mean by "recession." As the survey data noted above suggests, for many people, it's less a technical definition of whether the economy is expanding or contracting and more a referendum on if things feel good or bad.
As a result, Americans weren't at all sold on the NBER's finding that the recession accompanying the Global Financial Crisis ended in mid-2009. After all, the economy was still terrible throughout 2010.
That helps explain why this era of high prices and falling inflation-adjusted wages feels to many people like a recession, despite robust employment gains.
The bottom line: What ultimately matters for public confidence in the economy is Americans' ability to get a job and pay the bills — not what the GDP numbers say or what a bunch of academics decide.
2. Good news for the Fed
Don't look here for signs of a recession: New data shows some heat may be coming out of the labor market, but jobs are still plentiful.
Why it matters: This is the ideal scenario for a Federal Reserve that wants to cool down the job market. Vacancies are falling, but hiring is steady and layoffs are near all-time lows, according to May's JOLTS report.
The job market remains extremely tight but less torrid than in prior months. There are about 1.9 open jobs for every unemployed worker, down marginally from March's peak of 2.
By the numbers: Job openings fell to 11.3 million in May, the first back-to-back monthly decline since April 2020. The drop's big drivers were the professional and business services sector and manufacturing. Even with the decline, open positions are near record levels.
Yet some 4.3 million workers quit their jobs in May — about as many as in March and April.
That's a sign that this closely watched metric could be starting to level off, though at historically high levels.
Yes, but: The data is backward-looking, and the picture may appear different as the summer progress.
The bottom line: The job market might be slowing, but labor demand was strong in May.