Axios Macro
November 22, 2022
In today's very international edition of Macro, a look at a labor negotiation in Germany that contains signals about wage growth around the world.
Plus, the good and bad news in new global forecasts from the Organization for Economic Cooperation and Development. 🇩🇪 🌎
Today's newsletter, edited by Javier E. David and copy edited by Katie Lewis, is 705 words, a 2½-minute read.
1 big thing: Real wages are falling nearly everywhere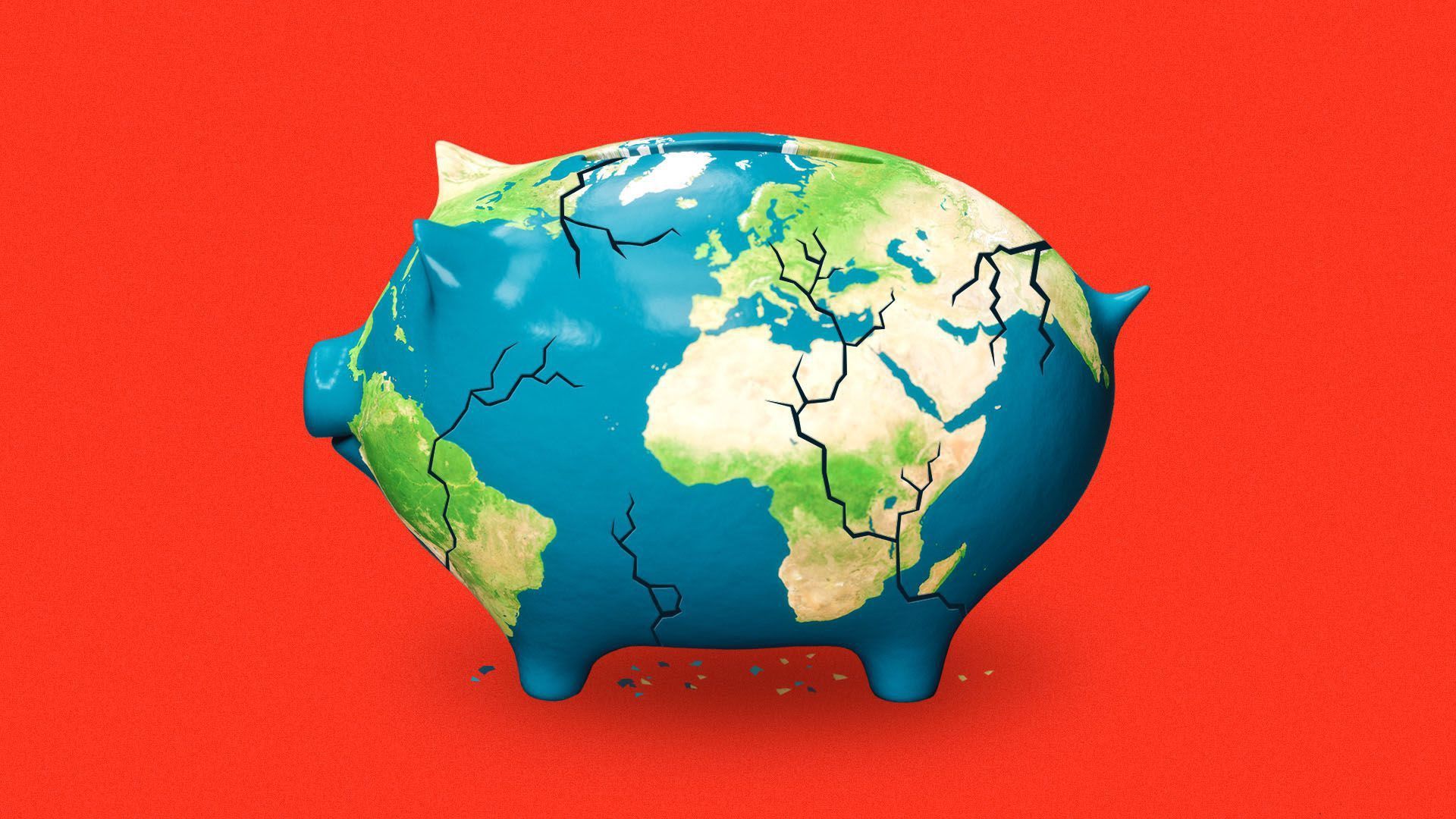 If you (or someone you love) are not a metalworker in the German state of Baden-Württemberg, you could be forgiven for ignoring a new labor deal struck last week.
But it is a story with surprising significance for the European economy — and one that resonates in the debate about U.S. wages and inflation.
Driving the news: The IG Metall union, whose 3.9 million members perform crucial work for Germany's auto industry, agreed to a 5.2% pay raise in 2023 and 3.3% in 2024.
Yet that is markedly less than the 11.6% rise in German consumer prices notched over the last year.
Why it matters: While worker pay is rising faster than it did in the 2010s on both sides of the Atlantic, there are few signs that workers are achieving pay gains in excess of inflation.
That is bad for standards of living — inflation really is making people worse off. But it's good news if you, like central bankers, fear an upward spiral of wages and prices.
The big picture: For all the discussion of how the tight labor market has increased workers' leverage, that is not translating into pay increases that keep up with inflation.
Real compensation per worker was down in 31 of 32 major world economies in Q3 2022, compared with Q3 2021, according to the latest OECD data.
In Europe, it is high-stakes labor negotiations like those involving the German metalworkers that drive wage trends. In America, unions are less prevalent, so it is millions of individual negotiations between workers and employers that drive wages.
By the numbers: U.S. wage data points to workers succeeding at attaining a one-time surge in pay in 2021 and the early months of 2022, but also suggests wage growth is receding to closer-to-normal rates.
Average hourly earnings among private sector workers rose at a 3.9% annual rate in the three months ended in October. That's down from a recent high of 6.3% in late 2021 and 5.9% as recently as the three months ended in July.
What they're saying: "Real wages on average are falling, not rising," said Mary Daly, president of the Federal Reserve Bank of San Francisco, when speaking with reporters yesterday.
"We don't have one of the fundamental ingredients of a wage-price spiral, which is wages rise with inflation and it's a vicious cycle upward. We don't see that."
She added that in her Fed district, which encompasses much of the Western U.S., she was hearing widely of 4.5% to 5% wage increases last year, whereas that is looking like 3.5% to 4% for the coming year.
The bottom line: Rising nominal wages look more like an effect of high inflation rather than a major cause. That implies that the Fed, ECB and other major central banks could, conceivably, bring down inflation without crushing the labor market.
2. 🌎 Low and slow global growth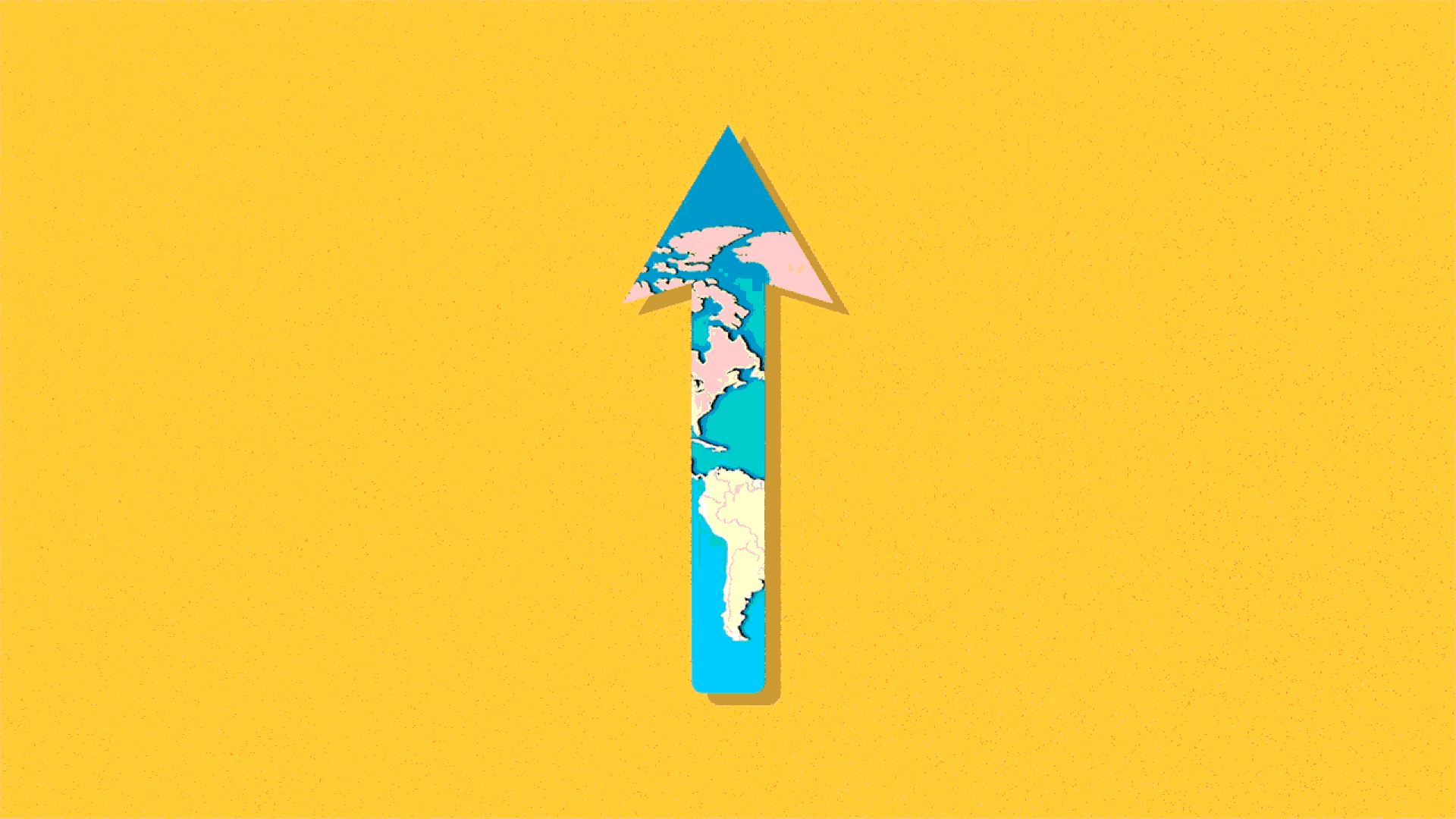 In new forecasts, the OECD projects that the global economy will avert a recession this year and next and unemployment rates won't skyrocket. That's the good news.
The bad: Growth will be low and slow, alongside still-high inflation and tighter money.
Why it matters: Many countries are facing a similar backdrop of tight labor, soaring energy prices and other costs eroding spending power as central banks work aggressively to bring down inflation.
What they're saying: "This is a very, very challenging outlook, and I don't think anyone will take great comfort from a projection of 2.2% global growth [in 2023]," Mathias Cormann, the OECD secretary-general, said at a news conference.
"We are making very clear that the risks are tilted to the downside."
By the numbers: The global economy will grow 3.1% this year, down from 5.9% in 2021.
Prices are expected to remain painfully high: Among rich G-20 nations, inflation will top 8% this year before cooling to 6% in 2023.
The intrigue: Some have warned central banks may have acted too aggressively to combat inflation. The OECD, however, doesn't see it that way.
It pointed to Brazil as an example of a country that "acted decisively" and it's "paying off" in the form of slowing inflation.
As for the U.S., "we'll start to see the fruits of [the Fed's] policy fairly soon," said Álvaro Santos Pereira, the OECD's acting chief economist.