Axios Login
August 16, 2019
With today's missive I conclude this stint as stand-in for Ina. Thanks for welcoming me to your inbox! Login will now take a one-week break and return, refreshed, Monday Aug. 26. In the meantime, visit Axios.com for all the breaking tech news.
Today's newsletter is 1,185 words, or a 4-minute read.
1 big thing: Tech regulators put to the test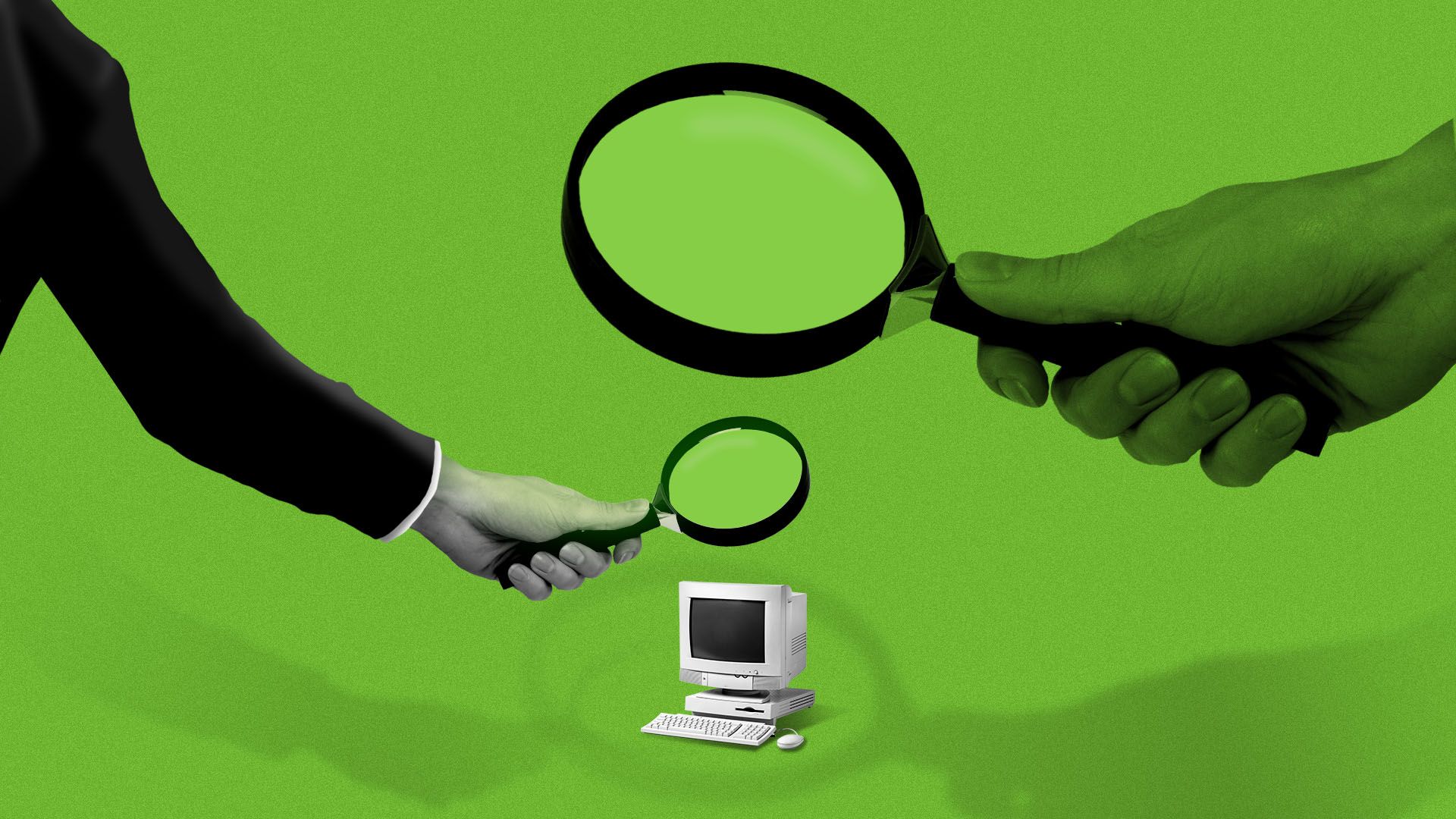 The backlash against giant tech companies is stressing the public institutions tasked with examining their power as participants, observers and critics question whether regulators have the skill, will and authority to check corporate forces.
Why it matters: The machinery of antitrust regulation will process the broader conversation about tech's role in society through the mill of American politics and law — and some wonder whether it's up to the task, Axios' David McCabe writes.
Driving the news:
The Federal Trade Commission's investigations into alleged privacy violations at Facebook and YouTube have raised questions about whether it has the authority it needs to police privacy in the era of aggressive online data collection.
Some legislators and observers criticized the FTC's proposed settlement with Facebook last month as weak, given the scale of Facebook's revenues.
Broad reviews at the FTC and the Department of Justice of the market power of major tech platforms like Facebook, Google, Amazon and Apple may put to the test the agencies' ability to rein in alleged monopolies using decades-old legal doctrine and century-old laws.
The DOJ's decision to approve T-Mobile's merger with Sprint, as long as Dish created a fourth-major wireless carrier, was seen by critics as inadequate to protect competition in the wireless sector.
Context: Regulators are grappling with a moment where people across the political spectrum are increasingly distrustful of large tech corporations and the men and women they've turned into billionaires.
Even the right is no longer driven by purely deregulatory impulses. A vocal and influential part of President Trump's base is more open to cracking down on large online platforms than the libertarians who have traditionally driven tech policy among conservatives in Washington.
Flashback: Earlier this month, a White House draft plan surfaced that would, per CNN, narrow the shield protecting platforms from liability for users' content.
The plan would throw the Federal Communications Commission into a hot political debate over political bias online by asking it to serve as arbiter of the key legal protections for vast online platforms, although it's unclear if that would be within the agency's legal authority.
The big questions:
Are these agencies up to the task of policing the industry?
For those who believe they are not, what should Congress do about that?
What they're saying: Some lawmakers have raised the prospect over the past year of either giving the regulators more power — or reorganizing the whole system.
"If we need to reassign jurisdiction away from the FTC and give it to an agency that's better suited to enforcement, then maybe we should do that," Sen. Josh Hawley (R-Mo.) said last month before the agency's settlement with Facebook was announced.
Officials at the FTC have told Congress they would welcome a new national privacy law that gives them more power.
The predominant view in antitrust law is that monopoly cases should hinge on whether consumers have been harmed, often in terms of a price increase. That can can make it hard to go after a free service like Facebook or Google, and activists argue the whole approach is outdated.
Read David's full story.
2. Instagram adds tools to flag misinformation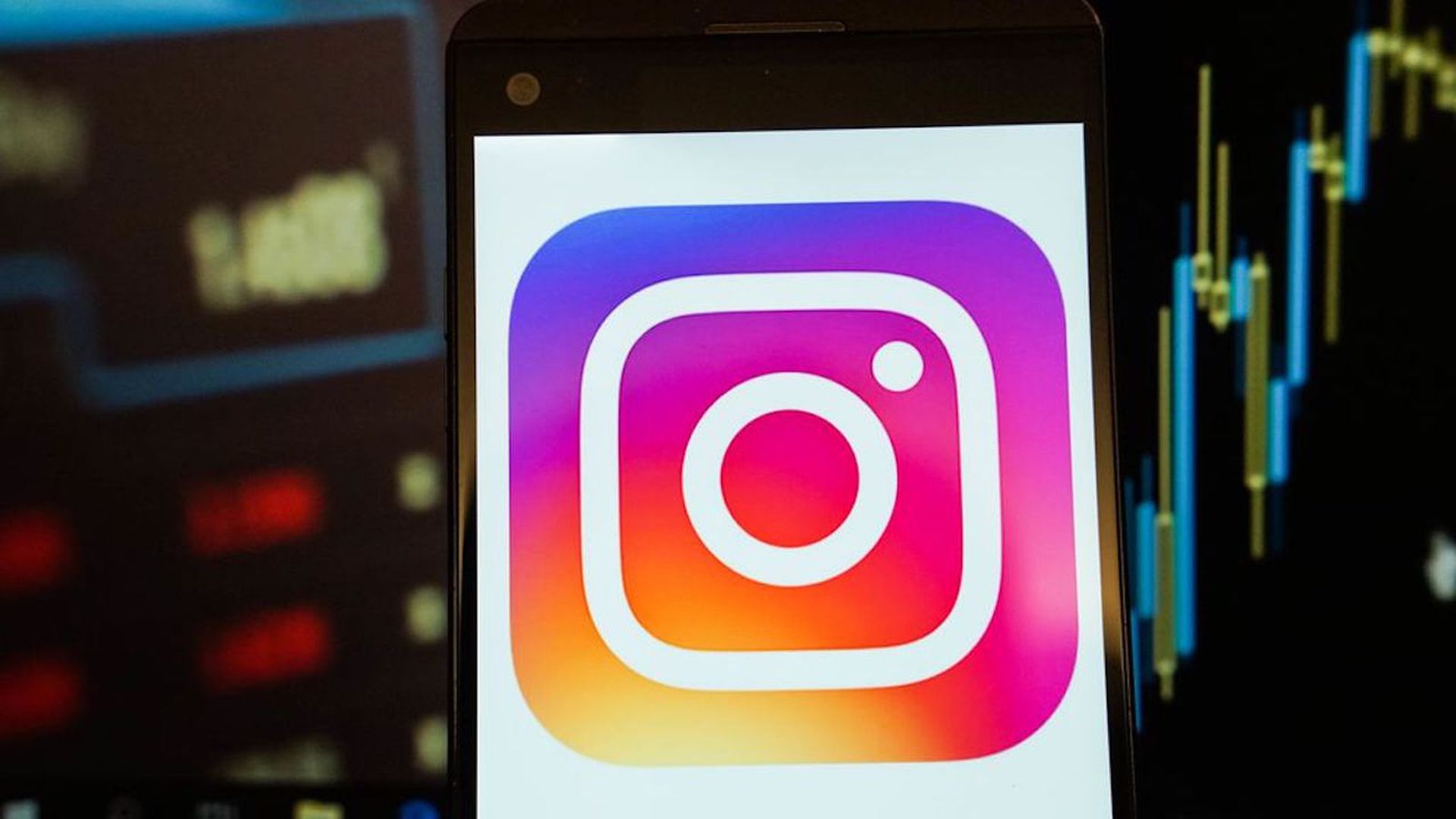 Instagram is adding new tools for users to be able to report when they see something false posted, according to a company spokesperson.
Why it matters: These updates are a part of a bigger investment by Instagram to reduce the spread of misinformation on the platform, which is reportedly a hotbed for conspiracy theories and fake news, ahead of upcoming elections, Axios' Sara Fischer reports.
Details: Instagram, which is owned by Facebook, will begin rolling out the option to report false posts on the platform to all users by the end of the month.
The company will leverage that feedback, along with other signals — like the previous behaviors of the account that posted the content — to determine whether a third-party fact-checker should then review the questionable content.
Instagram recently debuted a pilot program in the U.S. that allows fact-checkers to rate content on Instagram, according to Stephanie Otway, a Facebook company spokesperson.
"This allows us to address Instagram-specific misinformation, in addition to content rated false on Facebook, which we also limit on Instagram," Otway says.
Instagram says it will also use the feedback to better train its artificial intelligence technology to proactively find and rate misinformation.
What's next: Otway says that when the company finds misinformation on Instagram, it will filter it out of places where people can discover new content on the platform.
3. Diet app for kids sparks debate
The new, free weight-loss app Kurbo by WW (formerly known as Weight Watchers) is drawing strong criticism, Axios' Rashaan Ayesh reports.
Why it matters: Body activists and members of the medical community responded to the announcement on Twitter, claiming the app could cause children to develop obsessive or unhealthy relationships with food and eating disorders.
Driving the news: A petition is calling for the free app to be taken down, describing Kurbo as "dangerous, irresponsible and immoral."
What they're saying: WW is standing by the app, saying the app focuses on building healthy habits rather than counting calories, and that the company has "decades of expertise in scaling science-backed behavior change programs, uniquely positioning us to be part of the solution of childhood obesity."
Details:
WW acquired the app in February 2018 and spent a year further developing it, reports Time magazine.
Kurbo was released Aug. 13. The petition followed 1 day later.
The app provides a "traffic light system" to alert kids as young as 8 years old to the comparative nutritional value of food items.
4. In Cloudflare IPO, extremists are a "risk factor"
Cloudflare, which provides network and security support, filed Thursday to go public in a $100 million offering likely to value the company in the billions.
Driving the news: Cloudflare has recently made headlines for withdrawing support for 8chan, an anonymous forum used by several recent mass shooters to distribute manifestos. It had previously cut off support for The Daily Stormer, a neo-Nazi site.
The company's S-1 filing specifically cites these controversies as "risk factors" that "could cause us to experience significant adverse political, business, and reputational consequences with customers, employees, suppliers, government entities, and others."
It argues that it's damned whether it does or it doesn't: Keeping extremist sites online could alienate some customers, while assuming the role of content cop could alienate others.
Our thought bubble: Lawyers draft IPO filings to include every possible "risk factor" under the sun to forestall future shareholder lawsuits, so it's hardly surprising to find these controversies listed in Cloudflare's prospectus.
But this is one case where the risk factor feels less like boilerplate legalese and more like a grim prophecy: For the providers of technical infrastructure on today's networks, increasingly, there's no escape from politics.
5. Take note
Trading places
Game maker Activision Blizzard has hired David Messinger, a veteran of CAA, as its chief marketing officer. (Variety)
ICYMI
6. After you Login
I've always associated August with the word "doldrums," and that's just one letter off from "Doledrums," the 1984 pop gem by New Zealand's The Chills. The bittersweet ode to unemployment may prove timely again if this week's recession tremors turn serious. Meanwhile, enjoy the video for its madly retro look and timeless closing harmonies.