Axios Latino
March 22, 2022
¡Muy buen día! Today we dive into changing college plans, support for a SCOTUS nominee and kidney failure treatments.
Puede leer la versión en español aquí.
You know we love to hear from you. Send us your thoughts, feats, suggestions, quejas, recipes ... whatever your heart desires.
This newsletter, edited by Astrid Galván and Laurin-Whitney Gottbrath, is 1,176 words, about a 4.5-minute read.
1 big thing: The kidney have-nots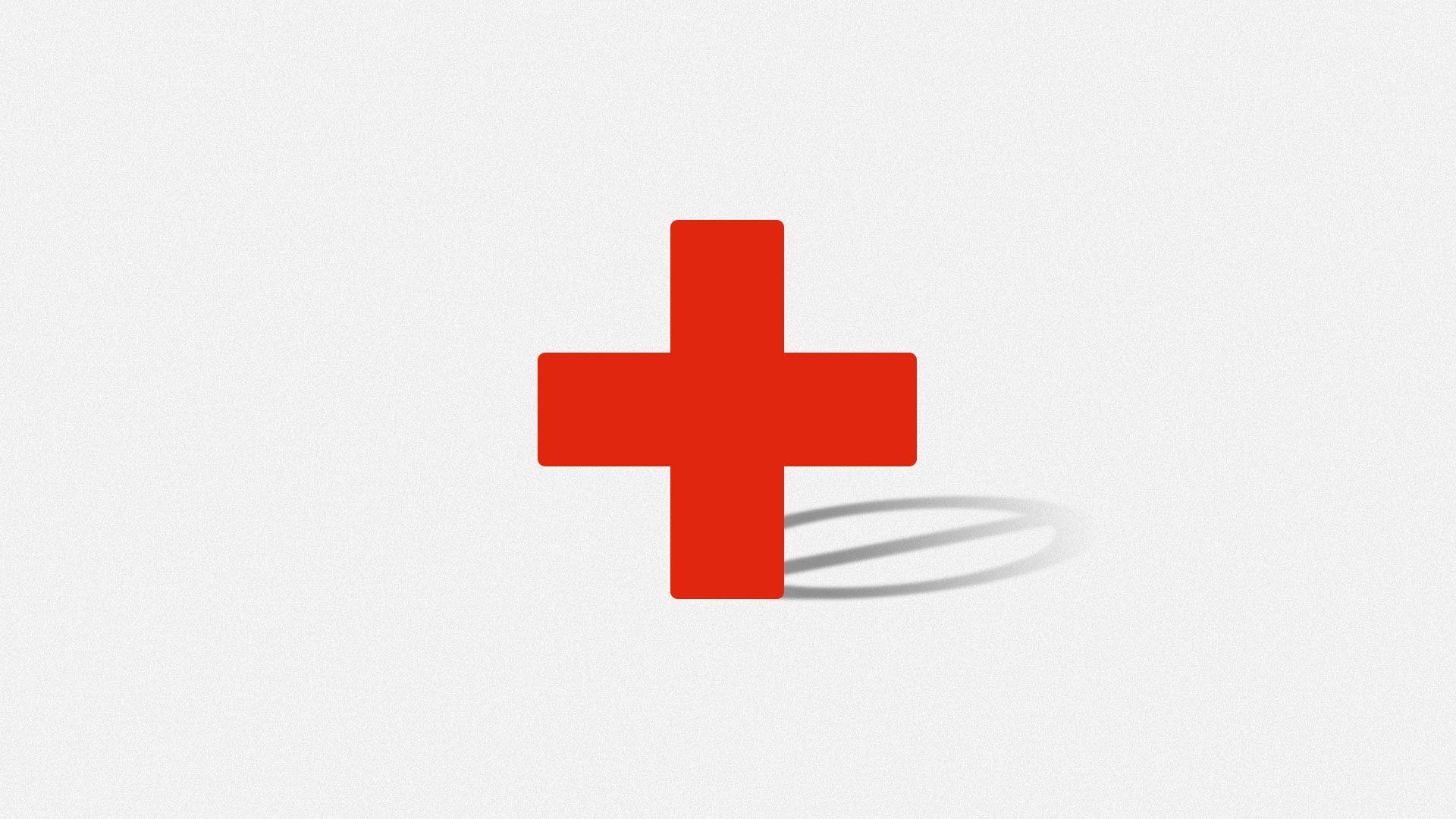 A new study found young Latino and Black adults are significantly less likely to receive proper kidney failure treatment than their white counterparts, though some programs are starting to fill the gaps, Marina writes.
Why it matters: Chronic kidney disease has been rising among Latinos since 2004, even as it remained steady among other groups.
Latinos also face high risks of kidney failure.
Details: The recent study found 11% of white (non-Hispanic) kidney disease patients 22 to 44 years old get transplants. In contrast, just 2% of Black patients and 4.4% of Latino patients in that age group have access to them.
There are also disparities for treatments like peritoneal dialysis and hemodialysis at home, in large part due to insurance status and access to primary care before kidney failure, lead researcher Adam S. Wilk, from Emory's School of Public Health, told Axios Latino.
"If Medicare were to expand eligibility to individuals with a kidney disease that hasn't yet progressed to failure, that could build some bridges to improving treatment for those populations and make possible an earlier management of kidney disease," Wilk said.
But, but, but: A pilot program at the USC Transplant Institute is helping reduce the disparities.
Potential living donors can get access to dietitians and support to improve their health.
Many of the people served by the program are of Latino origins.
2. Supporting Ketanji Brown Jackson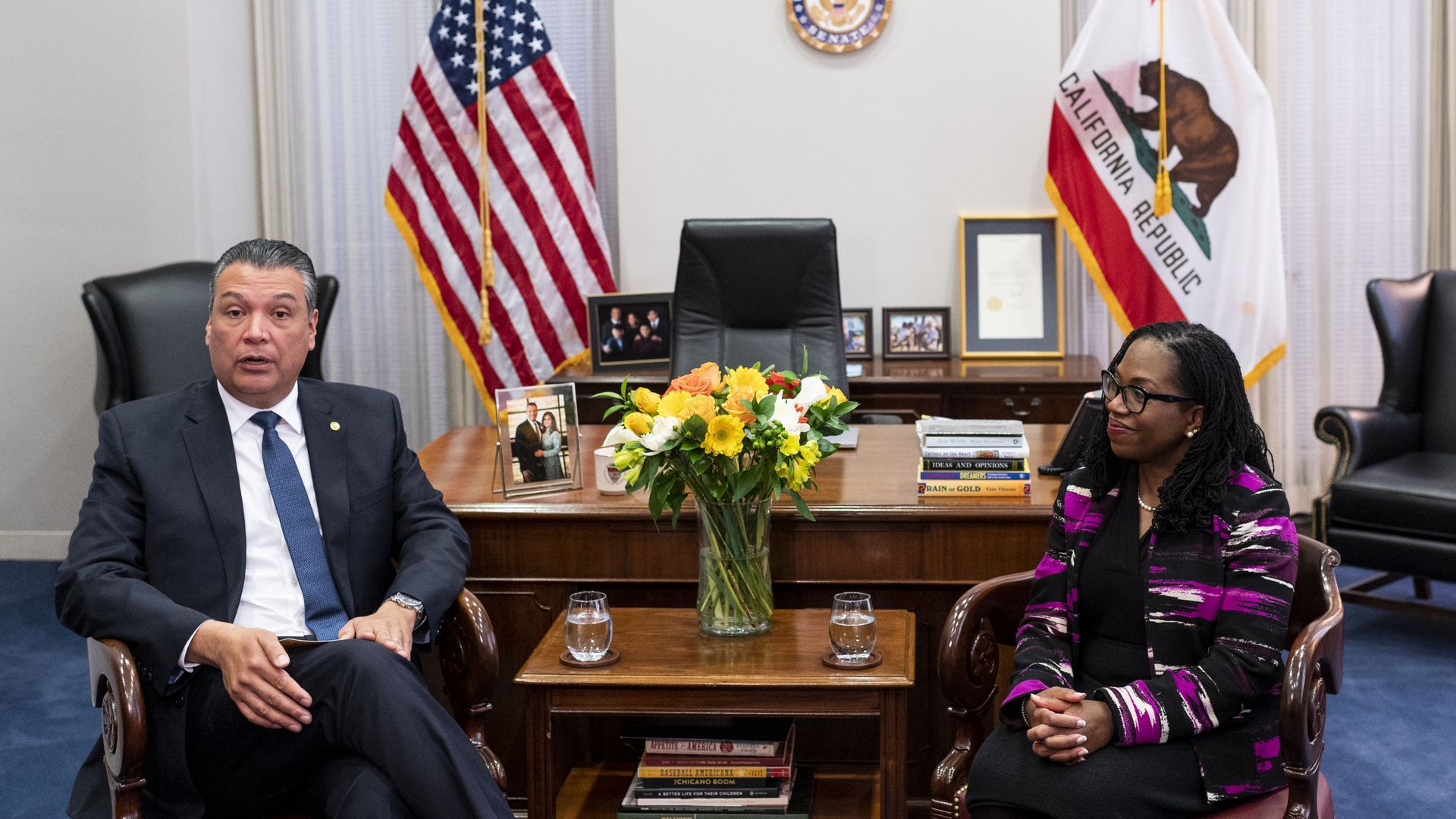 Latino advocacy groups are rallying around Supreme Court nominee Judge Ketanji Brown Jackson despite their past criticism of President Biden for not nominating enough Latino judges, Russell writes.
The big picture: Advocates see Jackson, who would be the first Black woman to serve on the high court, as an ally on critical civil rights issues.
Driving the news: Sen. Alex Padilla (D-Calif.), a member of the Judiciary Committee, praised Jackson in Spanish on Monday during the opening of her confirmation hearings.
The nation is about to "see how qualified Justice Jackson is for the Supreme Court," Padilla said.
"You bring a wealth of other important experiences and perspectives to the court — including as a working mother, and as a Black woman."
The intrigue: In December, the group Latinos for a Fair Judiciary said it was alarmed that Biden hadn't appointed more Latinos to the bench.
"We end 2021 still with a gaping lack of Latino judicial representation in key states where the Latino population grew significantly over the last decade," the group said.
Yes, but: Latinos for a Fair Judiciary celebrated Jackson's nomination.
3. COVID's impact on the college gap
A new study found that, as a result of the pandemic, the percentage of Latino and Black students planning to cancel their college plans last fall was higher than that of their white counterparts, Astrid writes.
Why it matters: Latinos already lag behind in educational attainment.
By the numbers: The study by the UCLA Latino Policy and Politics Initiative found more than 10% of Latinos planned on canceling college enrollment in the fall of 2021, compared to 5.4% of white students.
Black students were almost as likely as Latinos to drop out in the fall 2021 semester.
More than 11% of multi-ethnic students also planned to drop enrollment.
Nearly 45% of Latino and Black students who planned to cancel their college plans or reduce courses blamed loss of income in the pandemic. About 38% of white students said the same.
A report last year found the fear of debt keeps many Latinos out of college.
But, but, but: The vaccine rollout reduced the number of survey respondents who said they weren't going to college by 50%, the study found.
Post-vaccine, about 4% of Latinos said they didn't plan on attending college, compared to 1.8% of white students.
The big picture: Community colleges and universities have struggled with lower enrollment rates in recent years, especially those that serve large Latino populations.
What they're saying: Data about Black and Latino students planning on canceling and postponing education because of the cost "reveals kind of how important access to financial resources is," UCLA Latino Policy and Politics Initiative director of research Rodrigo Domínguez-Villegas told Axios Latino.
4. Uruguayans to vote on criticized law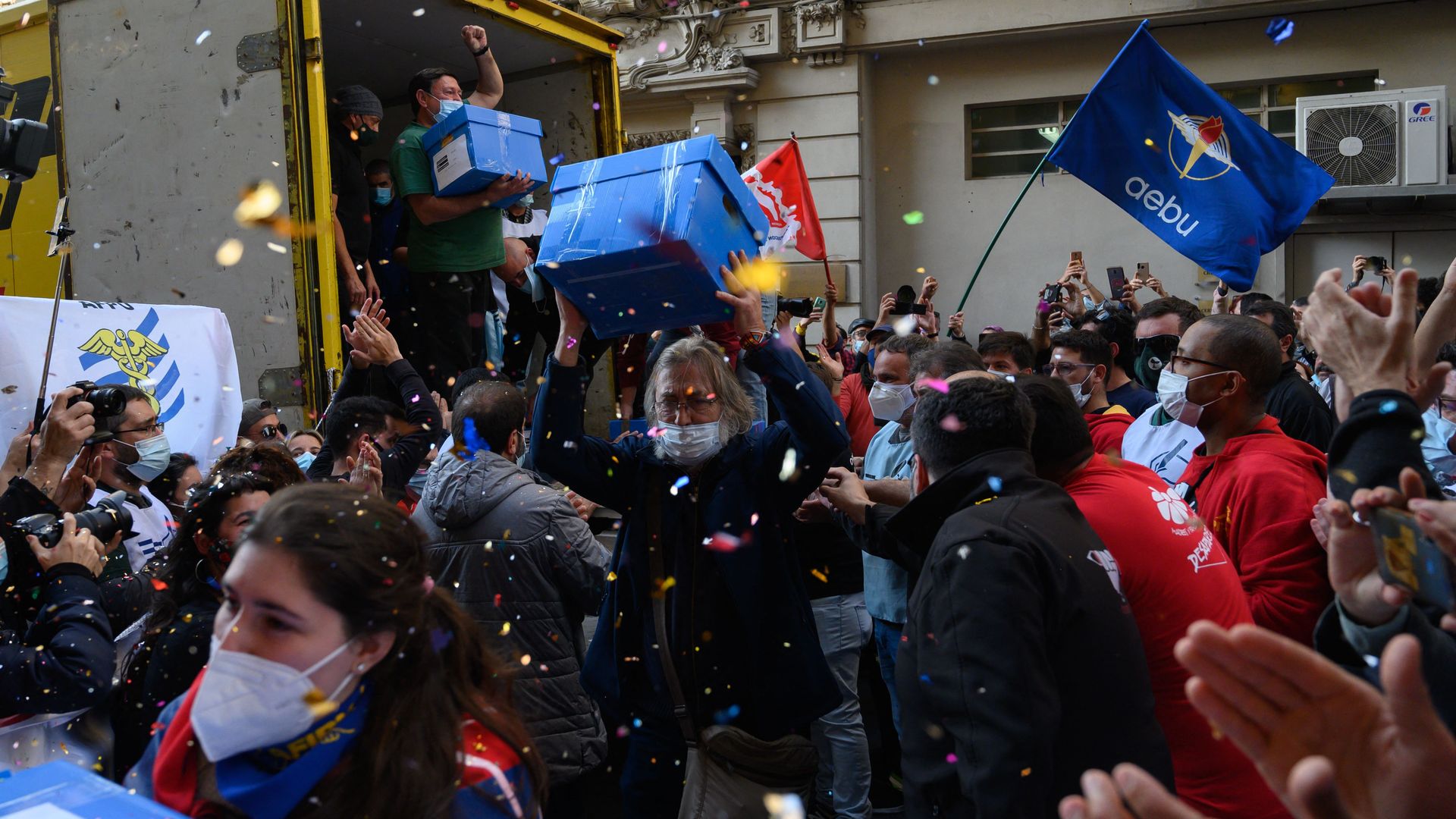 Uruguayans will vote this weekend on whether to repeal key provisions of a 2020 law criticized for violating civil rights, Marina writes.
Details: Some of the most criticized measures regard public safety.
For example, resisting arrest would carry up to three years in prison.
Police could also detain a suspect indefinitely without arresting them if the crime is deemed "grave enough."
Flashback: The law drew major protests when it was first considered, and a vote to hold a referendum was successful late last year.
Amnesty International wrote that the law restricts freedom of expression and assembly.
The law is the cornerstone of center-right President Luis Lacalle Pou, who campaigned on the reforms. The referendum is being seen as a barometer of support for his government.
What's next: Polls show 41% are in favor of keeping the law as is and 36% are against, with about 19% still undecided. All void votes will count toward no on repeal.
Results should be tallied by 9pm local time on Sunday.
5. Stories we're watching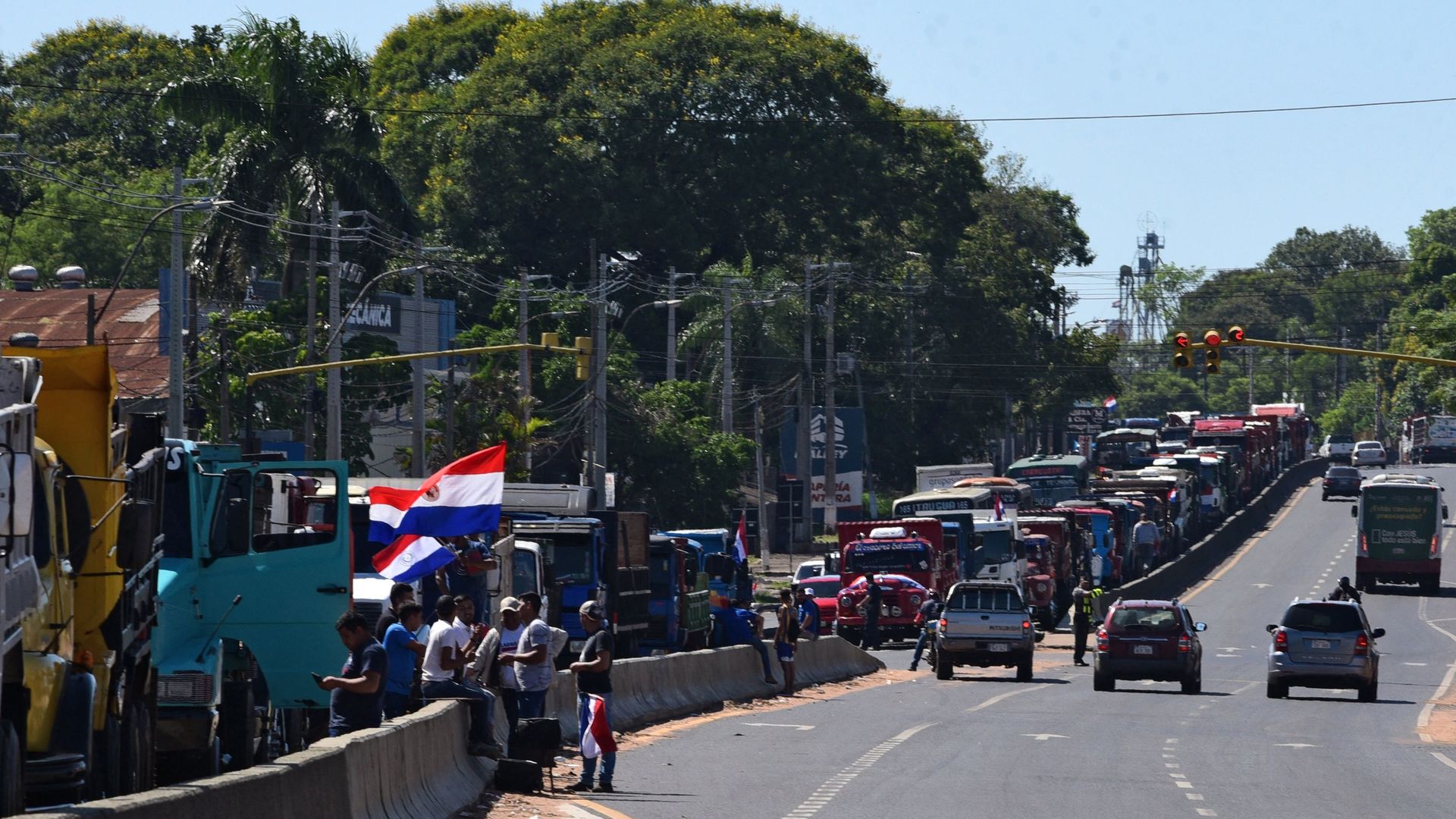 1. Protesting truckers arrived in Asunción, Paraguay's capital, yesterday to demand lower gas prices.
Activists are also planning a major protest against the attorney general and a law they say has unfairly jailed Indigenous people for reclaiming land rights.
2. A Guatemalan judge praised by the U.S. said yesterday she'll have to resign and flee because of "undue pressure."
Businessmen and officials Erika Aifán Dávila has tried for corruption have called for her immunity to be revoked so that she can be criminally charged.
The U.S. State Department expressed concern about attacks on Aifán in January.
About 15 independent judges and attorneys in Guatemala who have faced prosecution or threats for past decisions have gone into exile in the last year.
6. 🏍️1 smile to go: Ruff Rider
A Colombian dog who rides in a motorcycle sidecar to distribute pet food has become quite the influencer, Marina writes.
Details: Max's human, Daviel Guzmantra, adapted his motorcycle so the Golden Retriever can ride next to him with a personalized helmet, biker jacket and seatbelt.
They course through Bogotá looking for stray dogs or cats to feed.
Max also makes appearances at adoption drives, promoting them to over 10,100 Instagram followers.
That's it for today! See you on 🪅 Pachanga Thursday!