Axios Generate
January 30, 2019
1 big thing: 2020 Dems show more climate cards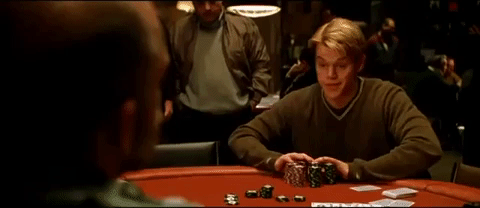 The last day or so has brought more hints of what the crowded field thinks about the topic and the policy response.
What's new: Sen. Kamala Harris has offered full-throated support for the Green New Deal, using phrasing that's less equivocal than prior statements from her office.
"I support a Green New Deal. Climate change is an existential threat to all of us, and we have got to deal with the reality of it," she said on Twitter late Monday night.
The tweet echoed her comments at a CNN town hall event in Iowa earlier that night.
Meanwhile, potential candidate Michael Bloomberg said in New Hampshire yesterday that regardless of whether he runs, "I've already begun working on putting together the details of what I believe is a Green New Deal."
NBC News reports that Bloomberg, who has long been active on climate and funded the Sierra Club's anti-coal work, laid out some basic principles in his speech...
"Comprehensive investment to create jobs and increase economic growth in coal regions and other areas."
Moving away from fossil fuels "as quickly as possible."
Helping state and local governments do more.
Quick take: Both of their remarks were fairly standard messaging. On CNN, Harris talked up the growth in renewable power jobs and hitting "policymakers who are in the pockets of Big Oil and Big Coal."
And there's something of a cart-before-the-horse aspect to all this, because right now the GND means basically whatever a given supporter wants it to mean.
But her support is nonetheless relevant for several reasons...
It's a sign that Harris and some other backers are comfortable weaving energy and global warming into the fabric of their economic pitches. Even the term is a nod to the left with its callback to FDR.
It also raises pressure on candidates as they begin to craft their actual policy platforms. Right now the plans of top-tier hopefuls who have entered the race like Harris, Sen. Kirsten Gillibrand and Sen. Elizabeth Warren are protoplasm.
Progressive activists looking to influence the primaries won't be happy — or quiet — if a candidates' specifics look like a climbdown from the big ideas that Rep. Alexandria Ocasio-Cortez has floated.
The intrigue: What's unclear is which candidates will embrace some of the biggest concepts in the AOC proposal, such as a federal job guarantee for people working in the low-carbon transition.
Bloomberg signaled that he's not ready to go as big as some of the advocates, even as he called for a plan that's "bold and ambitious."
"I'm a little bit tired of listening to things that are pie in the sky, that we never are going to pass, are never going to afford," he said, per NBC and other outlets. "I think it's just disingenuous to promote those things."
2. Tesla's earnings, offerings and burnings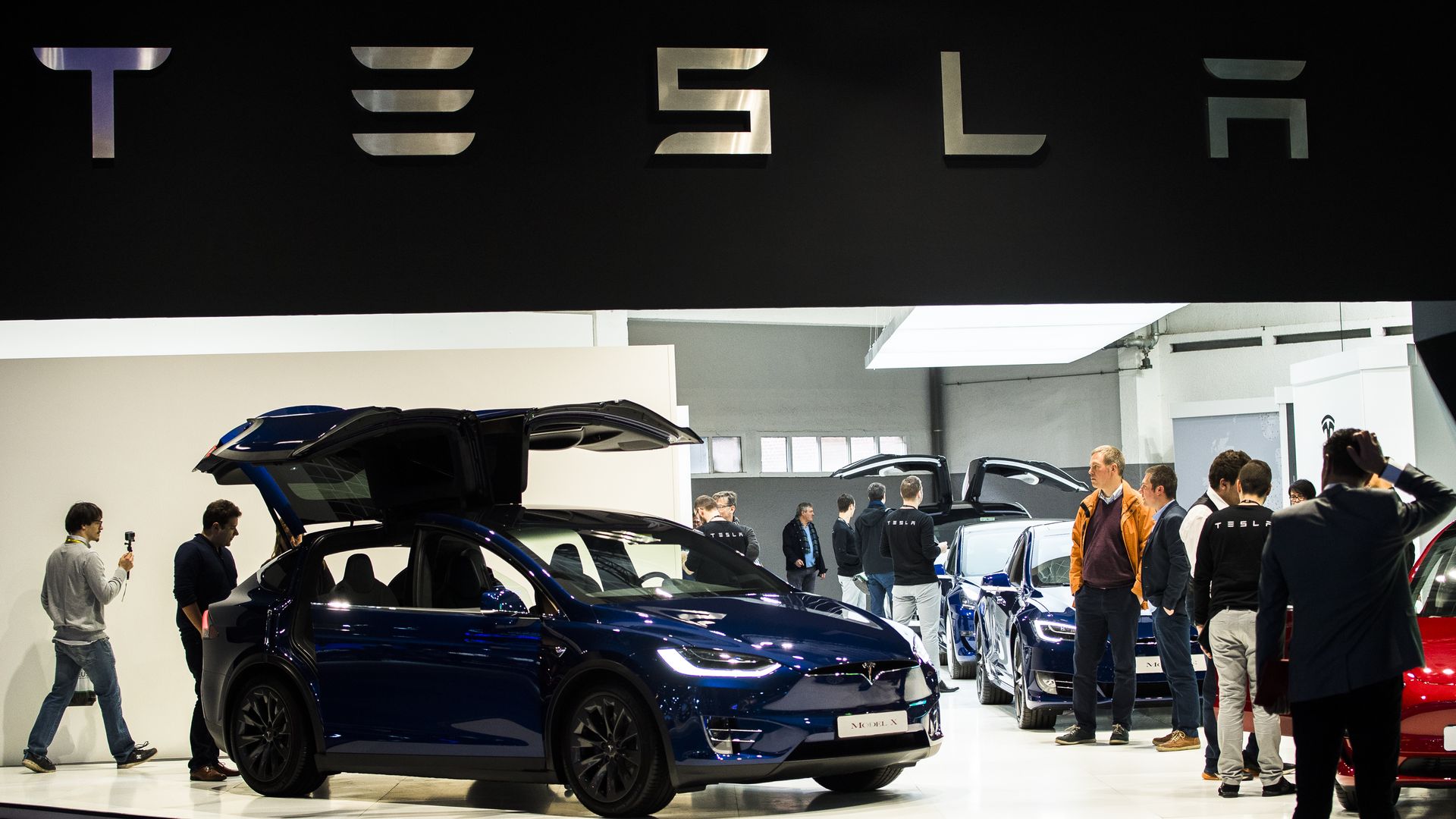 The Silicon Valley electric automaker will report its Q4 earnings after markets close today.
Nobody expects a repeat of the company's Q3 performance amid several challenges this past quarter. CEO Elon Musk, in a Jan. 18 memo announcing layoffs, said that with "great difficulty, effort and some luck," there would be a "tiny profit."
What we're watching: Things to watch when Musk chats with analysts are hints of whether Tesla will need to raise more capital, more clarity on plans for lower-priced Model 3 offerings, and where upcoming products like the electric semi-truck stand.
Where it stands: CNBC has a distillation of some news first reported by the site Electrek about changes to the Model X and Model S lineups and the price range. Per CNBC...
"On Tuesday, Tesla began selling lower-priced versions of its Model S and Model X electric vehicles equipped with 100 kwh battery packs, meaning that all versions of those cars will come with the same battery."
The lowest price Model S sedan, which has a 310-mile range, starts at $85,000. The cheapest version of the Model X SUV is $88,000 and has a 270-mile range.
Tesla recently said it's discontinuing models with a smaller 75kwh pack, which were cheaper.
Separately, the cars are electric but obviously air travel on a private jet isn't, which brings me to this nice Washington Post story making the rounds yesterday on what Musk is burning...
"Tesla chief Elon Musk's corporate jet flew more than 150,000 miles last year, or more than six times around the Earth, as he raced between the outposts of his futuristic empire during what he has called 'the most difficult and painful year' of his career, according to flight records obtained by The Washington Post."
The other side: "Until we can teleport, there's unfortunately no alternative that would allow him to do his job as effectively," spokesman Dave Arnold tells the paper.
3. It takes a village to turn down a thermostat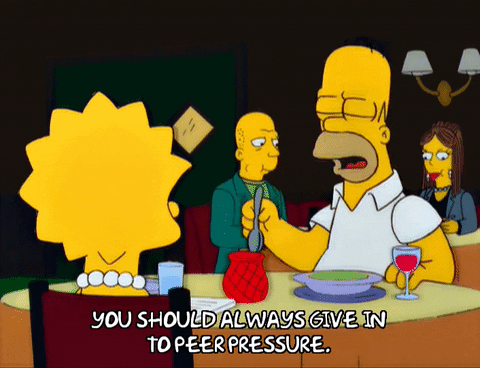 An interesting piece in Harvard Business Review shows that when people know their neighbors are cutting energy consumption, they tend to reduce their own.
But there's a catch: The amount of the reductions is linked to why people think their neighbors are using less.
Why it matters: The analysis, based on a longer study in Nature Human Behavior, looks at one of the drivers of increasing residential energy conservation to help cut carbon emissions.
What they did: Researchers used data from utility services provider Opower (since bought by Oracle), which gives customers a Home Energy Report that provides info on their energy use and that of their neighbors too.
What they found: People tend to cut their own consumption by a range of 0.81%–2.55% when they see the hyper-local info.
The intrigue: If people think their neighbors' cuts are just incidental (say, the result of being away or kids moving to college), their own cuts are smaller.
But if they think their neighbors are acting out of concern for the environment, their own cuts get larger.
The bottom line: Social norms matter. The Harvard Business Review piece concludes...
"[O]ur results remind us that whenever we attempt to change human behavior, we must go one step beyond seeking to change what a person believes, and instead also pay attention to what they think others believe."
"We are social beings and care deeply about not just what our neighbors and co-workers do, but also what they think."
4. The supply crunch that wasn't
The big picture: Bloomberg has an in-depth look at something that didn't happen (at least not yet) — a crude supply crunch that some had feared would result when industry upstream investment cratered several years ago. Grant Smith writes...
"In reality, the market today is looking at several more years of plenty, so much so that OPEC is beginning its third year of production cuts just to prevent a surplus."
The factors behind this include: shale's faster-than-expected growth, strong output from Russia and Iraq, and more broadly the industry's ability to bring non-shale supplies online at low cost in coming years.
But, but, but: "Forecasts of a supply gap persist, but they're being pushed further out into the future," the story notes. It cites International Energy Agency head Fatih Birol's recent comment that the industry needs to add another 10 million barrels per day of production capacity by the first part of the 202os.
And a couple more oil notes...
State of the market: Via Reuters, "Oil prices rose on Wednesday as concerns about supply disruptions following U.S. sanctions on Venezuela's oil industry outweighed downward pressure from a darkening outlook for the global economy."
Venture capital: RigUp, a Texas-based, on-demand staffing platform for the oil and gas industry, raised $60 million at a $300 million post-money valuation, Axios' Dan Primack learned. This was led by Founders Fund, along with fellow return backers Bedrock Capital and Quantum Energy Partners.
Why it matters: Because RigUp could lower the transaction costs for acquiring new contractors in the oil and gas exploration, drilling and operations space — work that's traditionally been done via analog staffing firms. This is key, particularly at a time when many such employers are feeling a cash squeeze.
Sign up for Dan's Pro Rata newsletter here.
5. How shared AVs can boost urban efficiency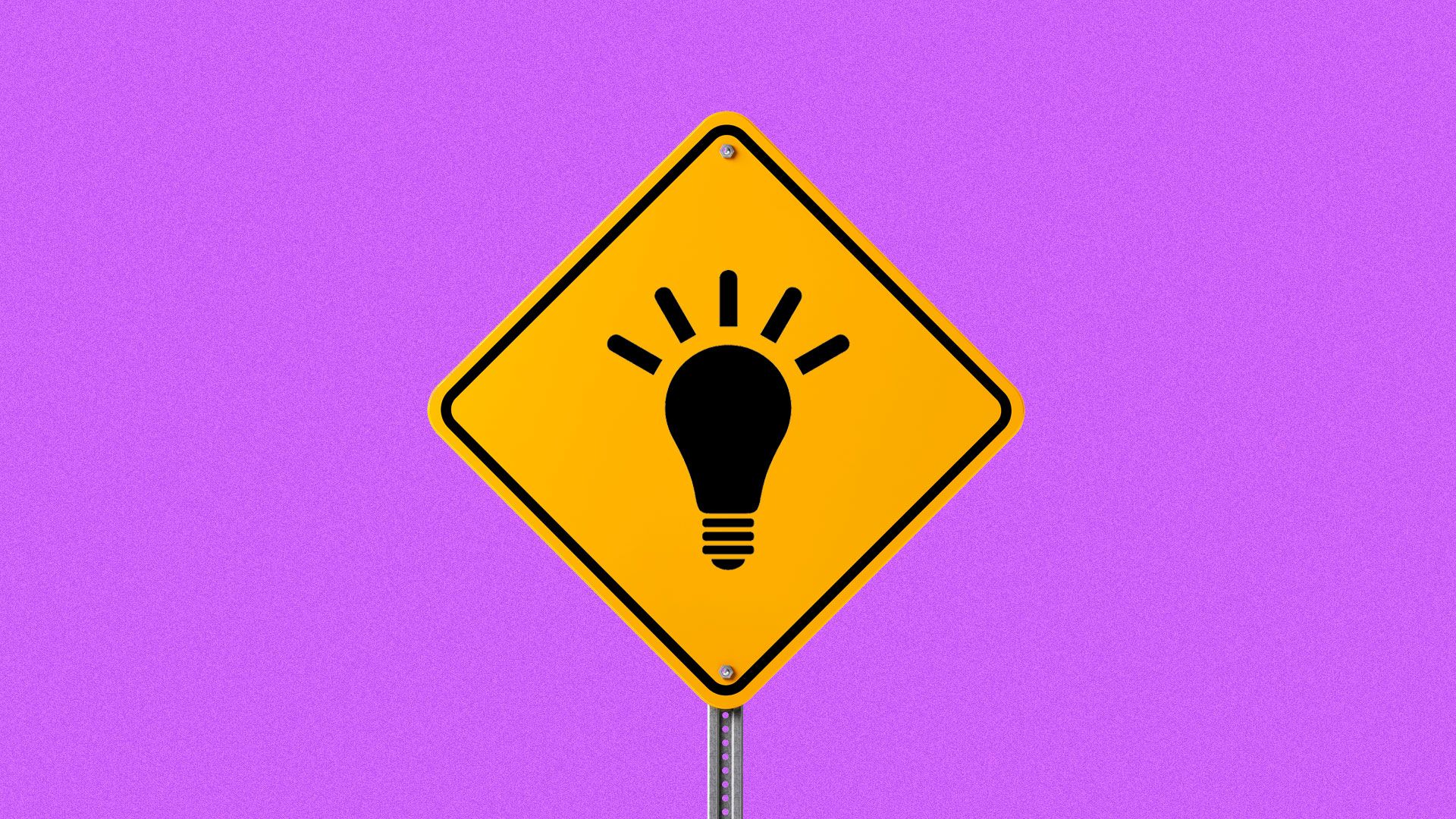 Axios Expert Voices contributor Evangelos Simoudis writes ... As the popularity of single-passenger ride-hailing soars, cities struggling with worse congestion and longer travel times are starting to experiment with autonomous shuttles, especially for short trips.
Why it matters: Autonomous vehicle ride-sharing could help to efficiently bridge gaps between other forms of transportation services, from public transit to bikes and scooters. This could reduce congestion and enable more travelers to complete their trips more quickly, though cities and companies may need to offer incentives to spur adoption.
What's needed: Intelligent digital platforms — whether developed by cities or by transportation companies — could integrate different modes of transportation into a personal travel plan that's optimized for consumer preferences like shortest travel time or lowest price.
Together with corporate and government incentives for ride-sharing, these platforms could also help cities reduce congestion and emissions.
The bottom line: As ride-sharing displaces privately owned vehicles, different forms of AVs could play larger roles on city streets. While not a panacea, their use in on-demand services could make urban transportation more efficient.
Go deeper: Read the full post.
Simoudis is an author and the founder and managing director of Synapse Partners, which advises and invests in companies working on next-generation mobility.
6. One more 2020 thing
Several senators in or eyeing the race signed a letter urging the Federal Reserve, FDIC and Comptroller of the Currency to assess risks to the nation's banking system.
"We have seen no evidence that your agencies have seriously considered the financial risks of climate change or incorporated those risks into your supervision of financial institutions," it states, and asks a series of questions about their oversight.
Why it matters: I know, open letters are dime a dozen, but this one underscores the view that climate should be woven into the fabric of many types of agencies, not just EPA and DOE.
Details: The letter from 20 Democratic senators led by Brian Schatz includes several announced or potential hopefuls: Warren, Harris, Cory Booker, Bernie Sanders, Amy Klobuchar and Sherrod Brown.
Gillibrand's office told me she "fully supports the effort" but did not explain why she didn't sign.
Go deeper: Senate Democrats Seek Better Oversight of Financial Sector's Climate Risks (WSJ)
7. Parting thought: renewables vs. zero-carbon
Readers of this newsletter are familiar with the debate over a renewables-only approach to decarbonizing power (and, by extension, transportation too).
What's new: In this (very) after-the-fact look at the UN climate conference (COP24) last month, a pair of International Energy Agency analysts see the plates shifting. Here's one of Caroline Lee and Andrew Prag's takeaways...
"COP24 saw increasing recognition of the need for a range of technologies to be deployed at scale, including carbon capture, utilisation and storage, nuclear energy, sustainable bioenergy, hydrogen, and of course energy efficiency. All of these have a role to play in addition to, not in lieu of, the rapid scale-up of renewables."
Go deeper: Renewables vs. zero-carbon