Good morning, and welcome to October. My latest Harder Line column takes a glimpse into what an oil company in a lower-carbon future might look like. After previewing that, Ben will get you up to speed on the news and what's on tap for this week.
https://www.axios.com/newsletters/axios-generate-eef65149-9fe9-40d0-b640-39ea6e82592d.html?chunk=0#story0
How an oil company wants to make climate change its business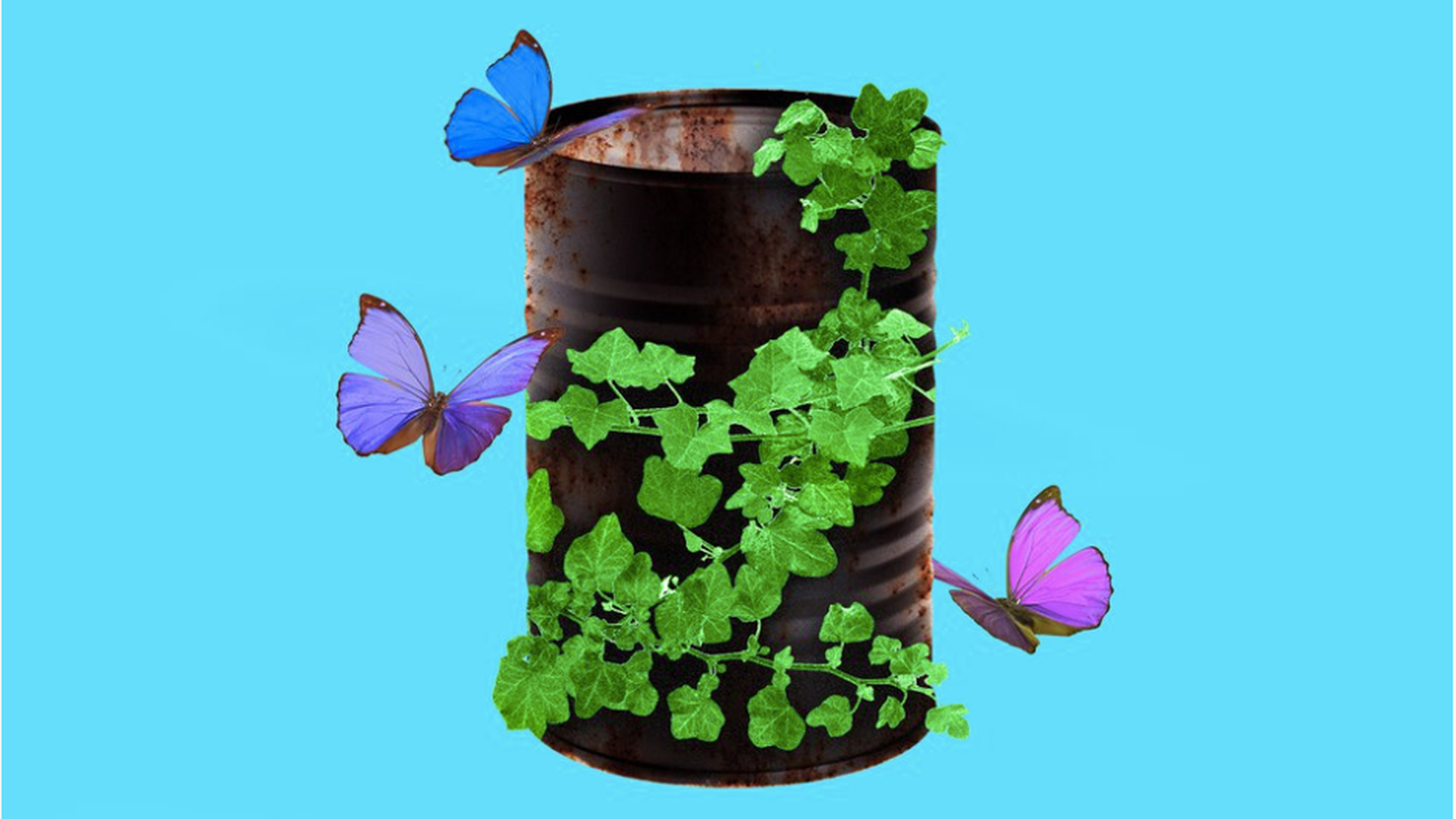 One of the world's largest oil companies, Norway-based Statoil, is teaching thousands of its employees how to talk about climate change and investing billion of dollars into renewable energy. It also doesn't want to be called an oil company.
Why it matters: Statoil offers a glimpse into what an oil producer in a lower-carbon future could look like. Most of the world's biggest oil and natural gas companies are inching toward greener businesses, driven by a handful of global market and policy trends. Partially owned by the wealthy Norwegian government, Statoil is one of the most aggressive with its investments and company culture on the matter.
Read the rest of the column on the Axios stream.
https://www.axios.com/newsletters/axios-generate-eef65149-9fe9-40d0-b640-39ea6e82592d.html?chunk=1#story1
Renewables face new policy battles on two fronts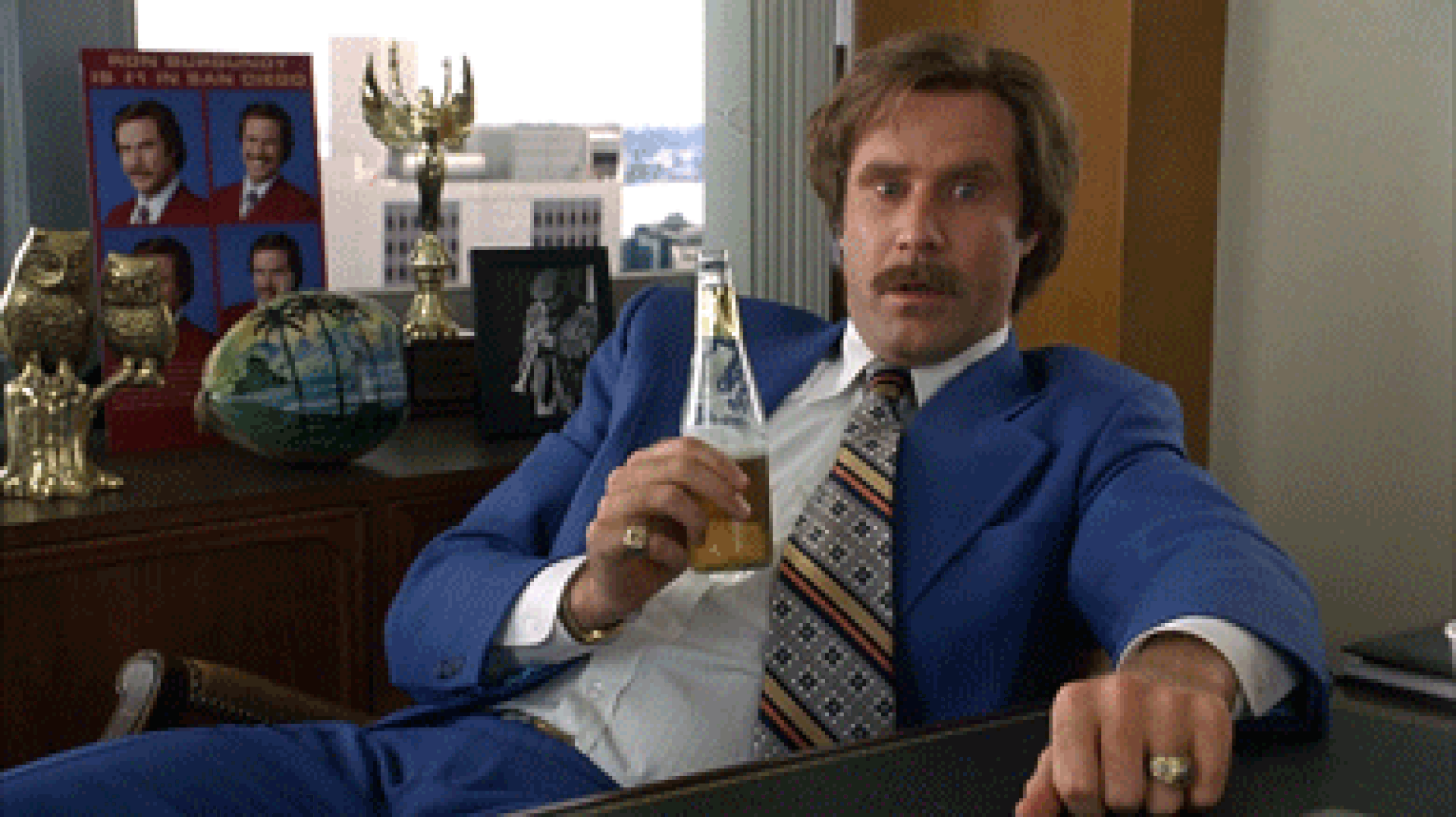 Let's spend a little time with one piece of a huge story, which will continue to unfold in the coming weeks: Energy secretary Rick Perry's move Friday to aid aging coal and nuclear plants.
Flashback: Perry asked the Federal Energy Regulatory Commission to quickly craft regulations that change regional power market pricing to better value the "reliability and resilience attributes" of plants with 90 days of on-site fuel supply.
One reason why it matters now: A chic narrative during the Trump era is that renewable electricity's surge isn't hugely threatened by steps like abandoning the Paris climate deal and scuttling the Environmental Protection Agency carbon emissions rule for power plants.
Plummeting costs, state and municipal efforts, corporate procurement, and other factors are seen as offsetting steps.
Reality check: Recent developments are shaking up that calculus. Renewables, and solar in particular, are suddenly facing new federal challenges that emerged quickly.
For solar, it's the possibility of new federal tariffs on imported panel equipment that developers say could screw up the economics of future projects. The U.S. International Trade Commission is holding a public hearing tomorrow and will propose trade measures to the White House later this fall.
Added pressure: And now Perry's big move to shake up power markets Friday is adding a new wrinkle for renewables. The proposal drew quick criticism from renewable energy industry advocates and business interests, like the American Council on Renewable Energy and the American Wind Energy Association.
Mike O'Boyle, of the pro-renewables research and analysis firm Energy Innovation, said the proposed rule could slow the pace of renewables deployment.
"These [coal and nuclear] plants are struggling economically, being boxed out of markets by cheaper renewables and natural gas. If those plants are then guaranteed a place in the market, they create over-supply, depressing prices and leaving less money for other resources, including wind, solar, and hydro," O'Boyle told Axios in an email.
Yes, but: Your Generate host asked veteran electricity expert Sue Tierney about what Perry's proposal means for renewables. She's among the voices critical of the proposal overall, but does not see it having a huge effect on renewables. Here's a bit of our email exchange:
"I think it's more likely to cut into the output of existing natural gas-fired power plants and delay the addition of new gas-fired capacity, more than renewables," said Tierney, a senior adviser to The Analysis group who served in Bill Clinton's DOE.
She said new renewables capacity is largely driven by a combination of: state renewables standards, customer decisions to including rooftop systems, large corporate purchases, "renewables that are beating out new gas projects in many utilities' integrated resource plans," and other factors.
https://www.axios.com/newsletters/axios-generate-eef65149-9fe9-40d0-b640-39ea6e82592d.html?chunk=2#story2
EPA focus as Trump pushes reg rollback
President Trump is giving a speech today on his administration's many moves to pare back Obama-era regulations.
What's happening: Some time this week EPA is likely to unveil its long-awaited plan to scuttle the 2015 rule to cut carbon emissions from power plants, and perhaps signal the process for replacing it, several sources tell Axios.
Why it matters: The Clean Power Plan is a centerpiece of Obama's climate strategy. EPA's proposal will set off an intense administrative fight and lay the groundwork for subsequent court battles. That's in part because parties typically need to raise issues during the regulatory process to preserve their ability to make claims around the same topics in subsequent court fights.
Beyond the Clean Power Plan, the administration could take more steps soon to thwart a regulation from Obama's Interior Department to curb emissions of methane from oil-and-gas development on public lands. Last last week the White House Office of Management and Budget completed review of plans to formally delay those mandates while Interior works to repeal them.
https://www.axios.com/newsletters/axios-generate-eef65149-9fe9-40d0-b640-39ea6e82592d.html?chunk=3#story3
On our radar in Congress
A few developments worth watching this week...
Nominations, part 1: Speaking of the Senate's energy committee, the panel meets Tuesday to vote on two nominees for senior Energy Department roles — Bruce Walker, who would head the Office of Electricity Delivery and Energy Reliability, and Steven Winberg, who would lead the Office of Fossil Energy.
Nominations, part 2: The Senate Environment and Public Works Committee will hear Wednesday from nominees for several EPA roles including Bill Wehrum, Trump's pick to be the agency's top air pollution regulator, and EPA general counsel nominee Matthew Leopold.
Why you'll hear these names again: Wehrum will help shepherd EPA's high-profile, and sure-to-be-litigated efforts to roll back Obama-era climate change regulations for power plants. Expect him and Leopold to face questions on the topic at the hearing.
Nominations, part 3: The Senate Commerce Committee will vote on Howard Elliott to head the Pipeline and Hazardous Materials Safety Administration, which regulates the safety of the country's vast oil and gas pipeline network.
Arctic drilling: On Wednesday and Thursday, the Senate Budget Committee will mark up that chamber's fiscal 2018 budget plan, which creates a pathway for trying to open the Arctic National Wildlife Refuge with subsequent legislation that's immune from filibuster.
It orders the Senate Energy and Natural Resources Committee to find $1 billion in revenues or spending cuts, which the panel — led by ANWR drilling advocate Sen. Lisa Murkowski — could meet with projected leasing and royalty money.
Tech focus: Energy and Natural Resources panel will hold a Tuesday hearing on energy storage.
Hmmmmm: My Axios colleague Jonathan Swan reported an interesting tidbit yesterday, noting that one name to watch in the discussions around replacing Tom Price, former secretary at the Health and Human Services Department, is Sen. John Barrasso. Generate readers may know Barrasso best as EPW Committee chairman.
https://www.axios.com/newsletters/axios-generate-eef65149-9fe9-40d0-b640-39ea6e82592d.html?chunk=4#story4
Oil market notes
Looking up: The Wall Street Journal takes stock of the just-ended third quarter, reporting, "West Texas Intermediate, the U.S. crude benchmark, ended the quarter 12.2% higher, snapping a two-quarter losing streak and marking the biggest quarterly gain since the second quarter of 2016."
Or maybe not: Reuters points out WTI and Brent prices dropped since the end of the quarter. "[Brent] Oil dipped below $56 a barrel on Monday as a rise in U.S. drilling and higher OPEC output put the brakes on a rally that saw prices score their biggest third-quarter gain in 13 years."
Quote-able: "I'm not a petroleum engineer so that means I probably have less emotional affinity with reserves."—Royal Dutch Shell CEO Ben van Beurden, speaking to The Financial Times.
"Mr van Beurden, a chemist who has spent much of his 34-year Shell career on the chemicals and refining side of the business, says volume of reserves is no longer the best 'measure of health' in an industry transformed by the rise of hard-to-quantify US shale resources," their piece notes.
https://www.axios.com/newsletters/axios-generate-eef65149-9fe9-40d0-b640-39ea6e82592d.html?chunk=5#story5
Electric vehicles in focus
Tesla's heavy future: A new research note from the VC firm Loup Ventures looks at Elon Musk's tentative plans to unveil Tesla's prototype semi-truck late this month, and how it could eventually shake up the trucking industry years in the future.
Here's how Loup's Gene Munster believes it might play out:
"Based on Tesla's history, the most logical go-to-market approach would be staggered: Within about 3 years, Tesla could target short haul trucking (think of UPS or Fedex trucks that return to a depot to be charged at night). Then in about 5 years, Tesla could target long haul trucking, and, in 6-10 years, offer a fleet of trucks as a service."
EV offerings grow: A useful number via Bloomberg, which reports that "Almost 50 new pure electric-car models will come to market globally between now and 2022, including vehicles from Daimler AG and Volkswagen AG."
State of play: A brief piece in Quartz looks at the U.S. market for used electric cars. EVs are a miniscule portion total new car sales, but at the same time, they're hot property in the sales of one- to three-year old cars...
"Electric vehicles now account for six of the ten fastest selling used car models in the US. Compared to the 33.4 days that conventional cars sit on the market, electric and plug-in electric hybrid vehicles now sell within 24.6 days on average, or 27% faster than gasoline cousins, reports automotive research company iSeeCars.com," Quartz reports.
https://www.axios.com/newsletters/axios-generate-eef65149-9fe9-40d0-b640-39ea6e82592d.html?chunk=6#story6
This document is a sign of the times
Adding muscle: A newly public filing shows that SunPower, a major solar energy company, has tapped Cypress Advocacy to lobby on trade issues.
The California-based SunPower is among the most prominent industry voices fighting against the push by two financially distressed panel manufacturers for steep penalties on imported cells and modules.
Why it matters: The filing is one reminder that industry players are waging a major battle against new tariffs, one that is set to move into a new phase in the coming weeks as the ITC formally sends the case to the White House.
Don't forget: The ITC has a public hearing tomorrow to determine proposed remedies in the wake of its finding last month that low-cost solar equipment imports from Asia and elsewhere are hurting the domestic panel industry.