Axios Generate
September 15, 2017
Good morning and welcome back to Generate! Before we head into the weekend, it has been a while since I mentioned that Axios has a bunch of cool, informative and free email newsletters on politics, business, science and more. You can sign up here.
Oh, and I buried a Rolling Stones song title in today's newsletter. Think about one of the best double albums ever and you'll be partway there. Ok, let's dive in . . .
Trump's orbit of climate skeptics
By now you've probably seen that President Trump yesterday appeared to dismiss scientists' argument that global warming is adding to the impact of hurricanes.
Behind the scenes: But when you look beyond the high-profile Trump comments, you can see indications of how skepticism of mainstream climate science in the administration and potential advisers extends well beyond POTUS.
A new Climatewire story looks in-depth at the people the administration is considering for spots on EPA's Science Advisory Board, and finds numerous examples of candidates who break sharply with mainstream climate research.
In their words: Separately, newly available written answers from GOP nominees for the Federal Energy Regulatory Commission and the Interior Department show acceptance of the existence of climate change, but also stop short of endorsing the dominant scientific view that human actions have been the main driver of the warming trend since the mid-20th Century.
Here are snippets of their submissions to the Senate Energy and Natural Resources Committee, which will vote next week on the nominations:
Why it matters: As for policy, McIntyre emphasized that FERC "does not have a climate change mission," though noted that its environmental studies of natural gas infrastructure do review emissions. Glick concurred that FERC does not regulate emissions and is fuel-neutral, while emphasizing the role it can play in removing market barriers to sustainable energy sources.
EIA: No oil demand peak for over two decades at least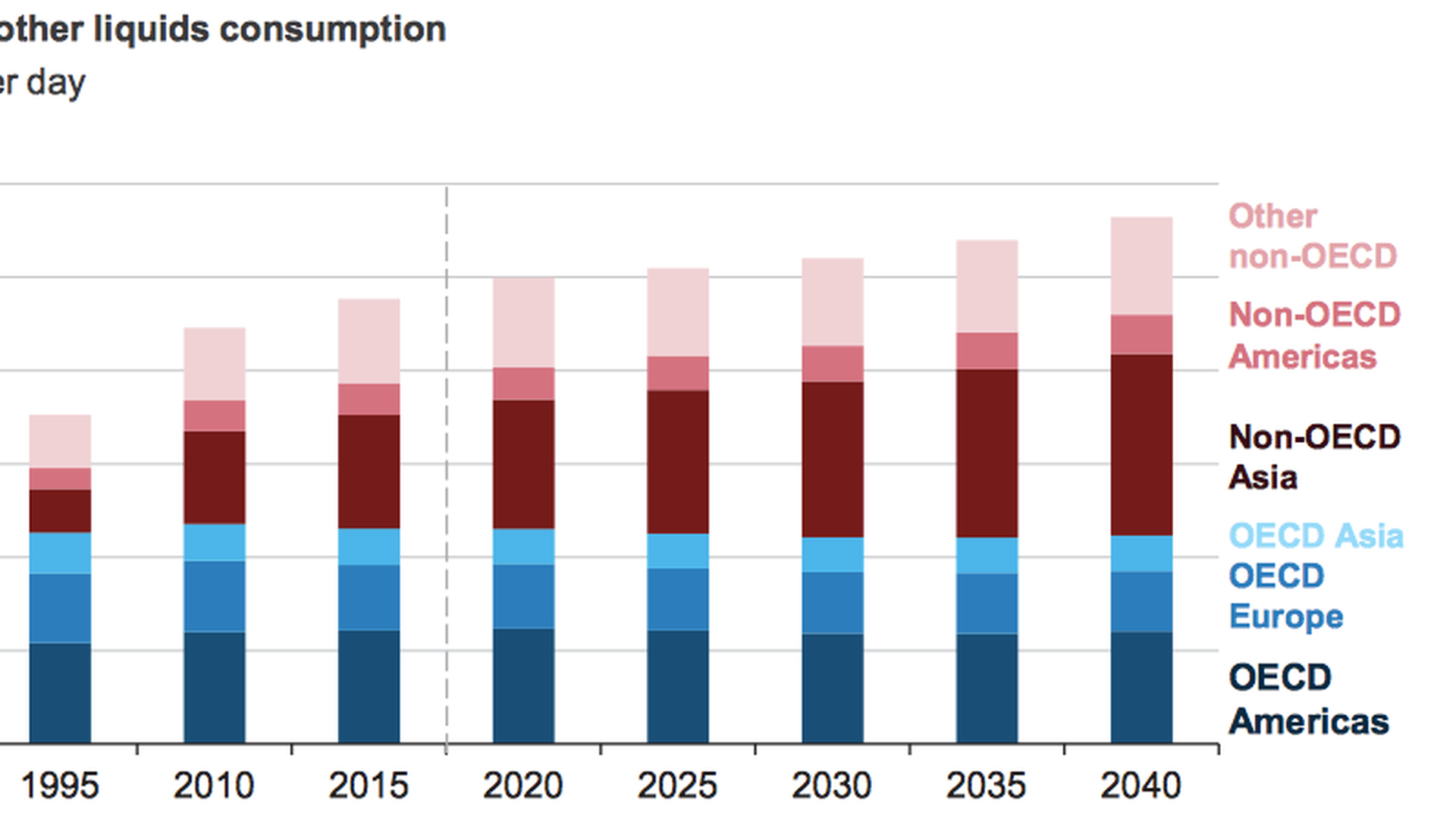 Still thirsty after all these years: The federal Energy Information Administration's latest long-term global supply and demand outlook, which looks ahead to 2040, does not forecast a peak in global oil demand during that period.
Why it matters: EIA's outlook provides more weight to the camp of analysts who believe the world is nowhere near a plateau in oil demand, despite the growth of new technologies like electric vehicles and much more efficient internal combustion engines. It's one reason why it will be an immense challenge to achieve deep worldwide cuts in greenhouse gas emissions in coming decades.
And it's another data point in vigorous ongoing discussion, one featuring dueling forecasts from major energy companies and other analysts, such as Shell, whose CEO has argued a global oil demand peak could arrive as soon as the late 2020s. The Wall Street Journal has a nice look here at various projections.
Yes, but: A few caveats. EIA has long faced criticism for being too conservative in its predictions about the pace of market penetration of emerging and green technologies. A related caveat is that EIA's outlook models only existing national policies.
Compare that to Statoil's central projection of a global oil demand peak in 2030. That happens under their "reform" scenario, which assumes some tightening of nations' emissions targets and policies. Anyway, as the late Yogi Berra is credited with once saying, "it's tough to make predictions, especially about the future."
Big picture: The annual report is a wide-ranging look at global electricity, transport fuels, industrial demand and more. Here's a few other toplines from the central "reference" case in EIA's latest International Energy Outlook...
Total world energy consumption grows 28% between now and 2040, driven largely by increased demand in China, India, and other Asian countries.
Renewables are the fastest-growing energy source at an average increase of 2.3% annually as wind and solar deployment rise.
Fossil fuels remain "dominant," supplying 77% of global energy in 2040, but the mix is changing — coal use is basically flat while natural gas rises considerably.
Global carbon dioxide emissions from energy, which is the dominant source of those emissions, rise an average of 0.6% annually.
Amy's notebook: Budget cuts worry energy officials
My Axios colleague Amy Harder checked in on some budgetary matter...
The three-month continuing resolution Congress passed last week has got some career Energy Department employees worried their offices would be funded at Trump's proposed levels, which slashed research dollars across the board, some by more than half.
What we're hearing: When Congress passes short-term spending bills like the one on Sept. 8, government agencies are often instructed to operate according to whatever budget is the lowest out of the House, Senate, or White House. That's because when Congress does pass a full budget, agencies will not have overspent in the interim. Trump's budget was the lowest of the three by far.
One level deeper: For some programs, like the Energy Efficiency and Renewable Energy office, Trump's proposed slashed funding by nearly 70%, from about $2 billion to $636 million. Much of that money goes to projects across the country's national labs that conduct research.
For the record: An Energy Department spokeswoman has appeared to resolve these concerns. The department, including EERE, will fund its operations under the terms of the continuing resolution, a spokeswoman said by email. The White House's Office of Management is set to issue formal guidance by the end of the month, before the fiscal year begins.
On my screen: carbon regs, lobbying, oil markets
Markets: Bloomberg looks at the forces that have pushed up oil prices lately. Yesterday WTI cracked $50 per barrel in trading for the first time in weeks.
"OPEC and the International Energy Agency boosted demand forecasts, signaling the surplus that has weighed on prices may shrink further. U.S. refiners are resuming operations after Harvey halted almost a quarter of the nation's capacity," they report.
Climate: Politico has a detailed look at EPA's efforts to abandon the big Obama-era carbon regulation for power plants. EPA may offer a weaker replacement rule rather than abandoning CO2 regs for power plants altogether.
"A mend-it-don't-end-it approach on Obama's 2015 rule could appease power companies that say the EPA needs to impose some kind of climate regulation — even if it's much weaker — to avoid triggering courtroom challenges that would cloud the industry in years of uncertainty," the story notes.
Lobbying notes: A few filings that popped up recently in the Lobbying Disclosure Act database...
Hurricanes: The Houston Chronicle takes stock of how energy companies in the region are dealing with the aftermath of Harvey's flooding, using the damage to BP's offices as a set piece. The lede: "By the time the storm lifted, floodwaters nearly crested over the top of the turnstiles in the lobby of BP's main office tower in Houston."
Regulations: Via the Washington Post, EPA "plans to reconsider parts of an Obama-era effort to regulate potentially toxic waste known as coal ash, again siding with energy-industry efforts to slow or reverse standards put in place in recent years."
The energy plan that Clinton buried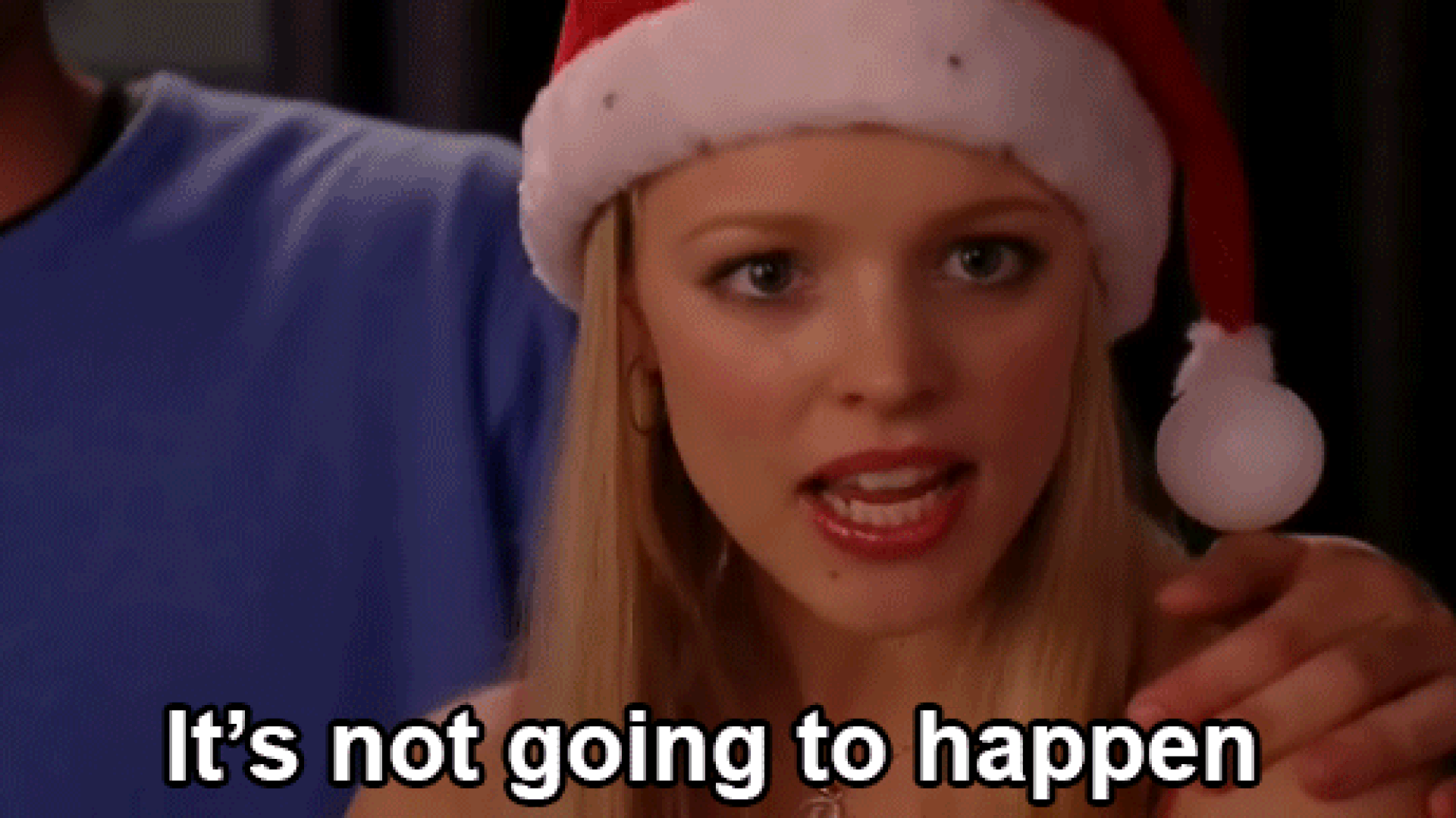 Let it loose: Hillary Clinton's book "What Happened" and interview blitz telling us what she really thinks reveals an interesting tidbit about a sweeping economic idea her campaign weighed, but rejected for several reasons — including a collision with energy policy goals.
Quick background: The campaign batted around the idea of a universal basic income, dubbed "Alaska for America" because it would have been a wider version of the Alaska Permanent Fund that provides an annual dividend to state residents funded by oil revenues.
Clinton's book notes that the campaign looked at a suite of different potential national revenue sources, including natural resources.
What she said: Vox has more on it here, and now let's cut to the energy-relevant part of what Clinton told Vox editor in chief Ezra Klein on his podcast (which you can find here) about the problems they faced . . .
"Are we talking about fossil fuels, which then might sort of perversely encourage the continued extraction of fossil fuels, which would be an outcome that we weren't necessarily thinking was in the best interest," Clinton says at one point.
"The fossil fuels, climate change issue was one of the complications," she says.
One cool app: Get Axios on your home screen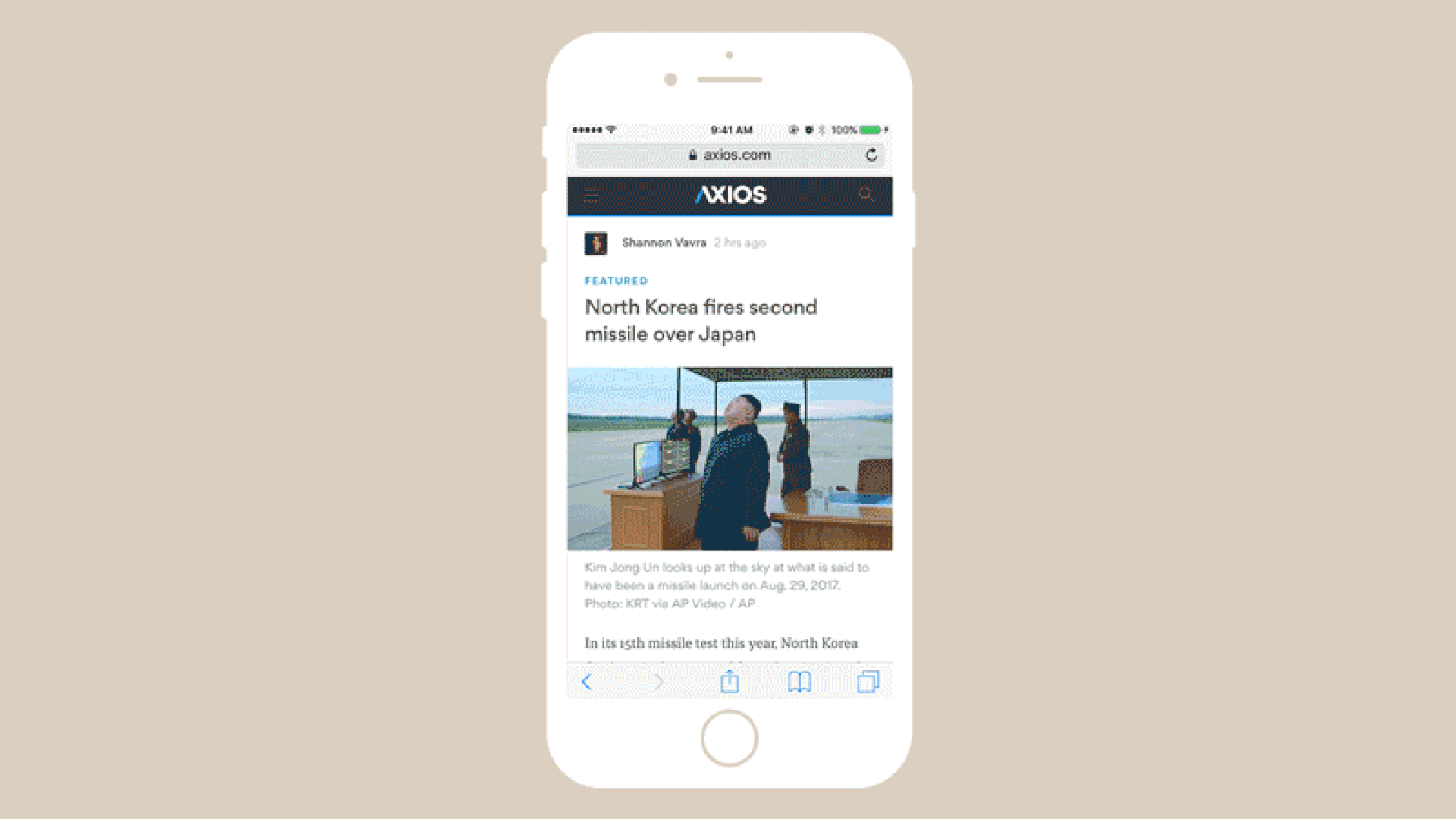 Want one-tap access to Axios from your phone? Follow these instructions to add Axios to your home screen:
Android: When you're at Axios.com on the Google Chrome browser, click the menu bar on the top right and select "Add to Home Screen."iPhone: When you're at Axios.com on the Safari browser, click on the 'share' button at the bottom center of the screen and then click "Add to Home Screen."