Axios Generate
September 04, 2019
Welcome back. Today's Smart Brevity: 1,036 words, ~ 4 minutes.
And, at this moment in 1985, Dire Straits was early in its 9-week run atop the Billboard album charts with "Brothers in Arms," which provides today's intro tune...
1 big thing: Dems' new climate plans reveal their biggest hurdle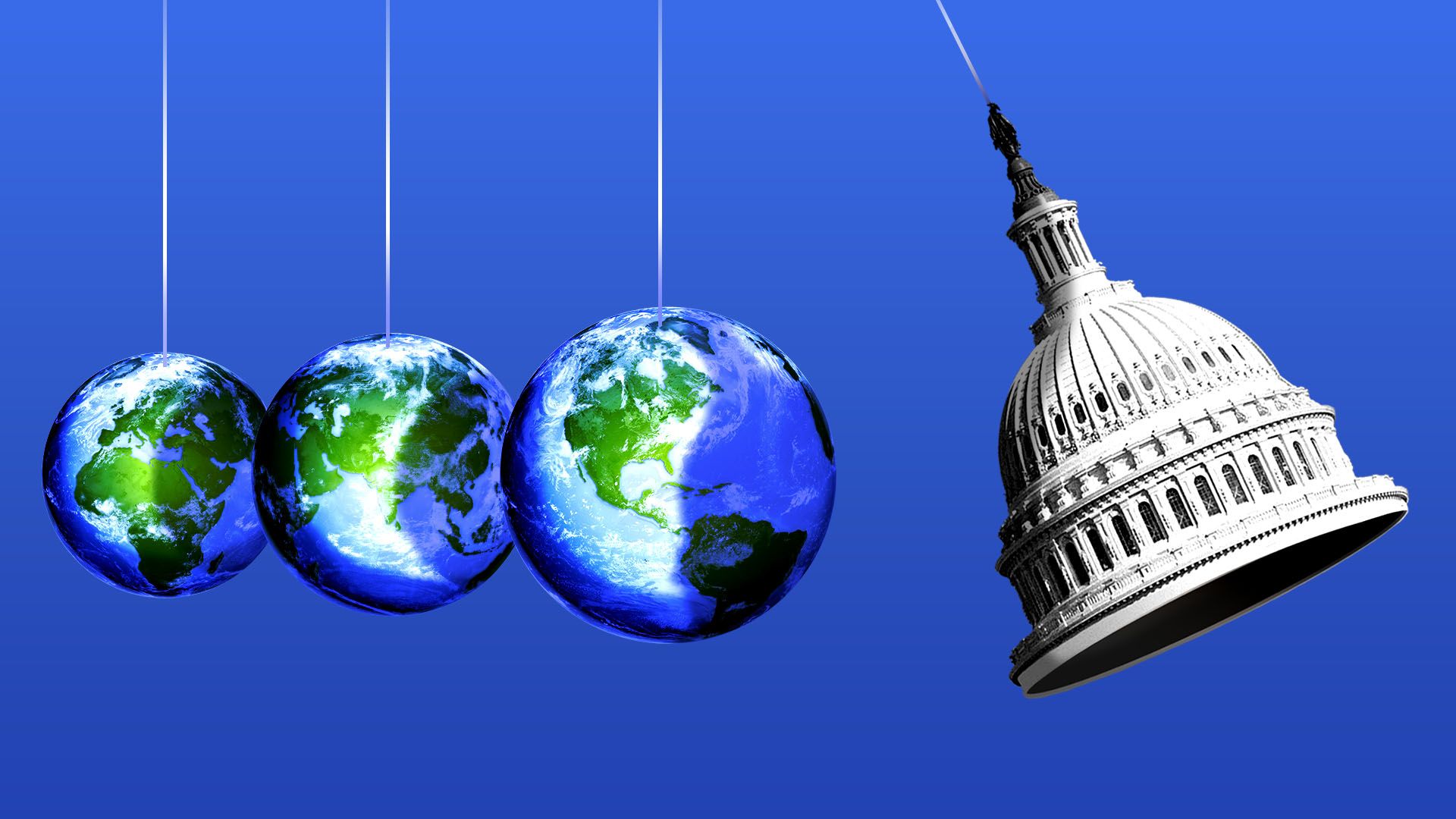 The last 24 hours has seen a burst of climate plans from 2020 Democratic White House hopefuls — but also gives a reminder of why some of the most ambitious proposals won't happen unless the Senate flips too.
Driving the news: This morning Sen. Kamala Harris unveiled her long-awaited climate plan ahead of tonight's 7-hour (!) CNN candidates forum on the topic.
Why it matters: They signal how the field would go far beyond the Obama-era in seeking to sharply drive down U.S. emissions, restrict fossil fuels, and aim to spur a sweeping transition to zero-carbon fuels for power, transportation and industry.
But, but, but: Yes, the Democratic fields' plans would flex plenty of executive muscle on topics like toughening auto emissions rules and restricting fossil fuel projects that need federal approval.
But there's no getting around the way huge portions would need a buy-in from Congress.
Two big ones are huge increases in climate-focused federal spending and changes to the tax code, such as cutting oil industry incentives.
Why you'll hear this again: Absent a sea change in the GOP posture, this means...
Democrats would need to take control of the Senate to breathe life into them, yet at most they'll have a narrow majority.
Democrats would still face immense hurdles unless they scrapped filibuster rules that require a 60-vote supermajority for major bills.
Still, some things — notably tax measures — can be finessed with a simple majority using the complex budget reconciliation process.
Catch up fast: Here's just a sampling of items in the flood of new plans that would require Capitol Hill action...
Harris' plan creates a new "climate pollution fee" on the industry, and also incorporates her "climate equity act."
Booker's new plan calls for $3 trillion in direct federal investments over 10 years and also includes a carbon "fee and dividend" plank.
Warren yesterday tacked another $1 trillion onto her existing plan in order to fold in former candidate Jay Inslee's energy decarbonization plan. She'd find the money by "reversing Trump's tax cuts for the wealthiest individuals and giant corporations."
The intrigue: I checked in with Minority Leader Chuck Schumer's office about the filibuster and they pointed to what he told Vox in May: "Get the majority. Beat Trump. We'll leave discussion of rules to next year."
As for the White House hopefuls, some (including Warren and Castro) want to kill the filibuster while others, like Harris, have been equivocal (and Joe Biden recently said it would be "dangerous").
Bonus: The state of U.S. energy R&D
One way to gauge the ambition of climate proposals out there is to measure them against what's happening now.
The big picture: Several candidates want huge increases in federal energy research and development as part of their much wider multitrillion dollar proposals.
Biden calls for $400 billion over 10 years. So does Booker. So does Warren. Sanders goes even further. Full disclosure: I haven't read every plan yet!
Driving the news: A new report from the nonpartisan Information Technology & Innovation Foundation looks at the state of federal energy research, development and demonstration (RD&D) programs.
It shows the challenge of enacting even comparatively modest goals, despite some support across the aisle for increases as Congress keeps rebuffing White House calls for deep cuts.
Where it stands: "The 116th Congress seems poised to continue the trend of modest year-over-year growth," the report notes.
It points out the 6 percent boost for energy RD&D to $7.7 billion in the House energy appropriations bill for fiscal year 2020 that was passed in June.
But that's still "well below the doubling pathway envisioned when the international Mission Innovation initiative was launched by the United States and other nations at the time of the Paris Climate Agreement in 2015."
What's next: The report notes that the Senate's appropriations committee is poised to start work on its version. GOP Sen. Lamar Alexander favors significantly increased spending on energy RD&D.
2. The new politics of climate conferences
The New York Times is dropping sponsorship of a major oil-and-gas conference in London next month, noting the subject matter gives the paper "cause for concern" as it ramps up climate coverage.
What they're saying: "We want there to be no question of our independence or even the potential appearance of the conflict of interest," NYT spokesperson Eileen Murphy said Tuesday when announcing the paper is cutting ties with the Oil & Money conference.
The big picture: The event — which Reuters reports the NYT has sponsored for decades — draws industry heavyweights, with speakers this year slated to include CEOs of BP, Shell and Saudi Aramco.
The conference has "become a lightning rod for activists protesting the role of energy companies in climate change," Reuters notes.
Per The Guardian, green groups including Extinction Rebellion protested the NYT's role in the event earlier this summer.
3. Porsche goes electric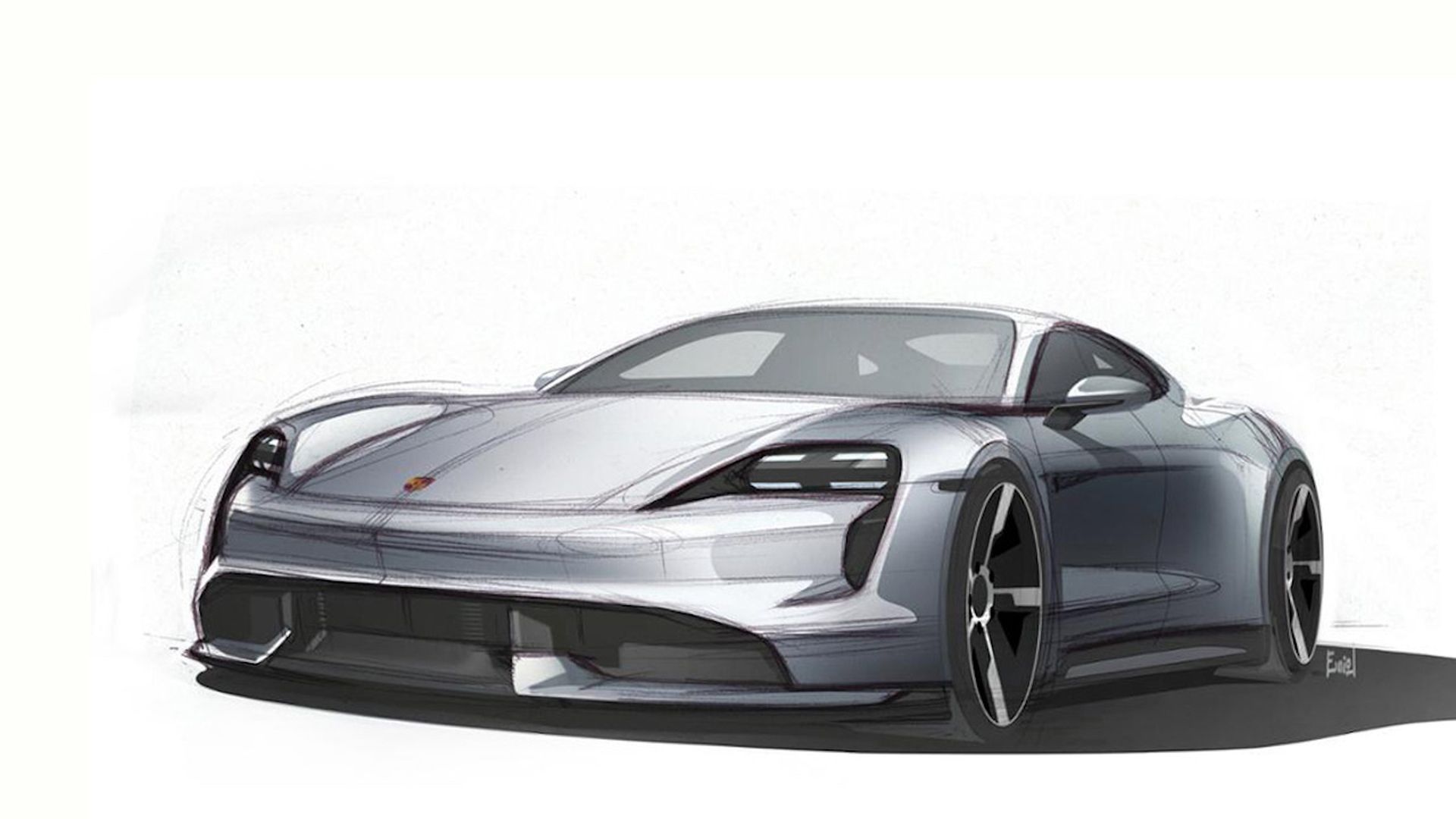 This morning Porsche will take the wraps off the Taycan, its first electric vehicle.
Why it matters: It's part of parent company VW's wider push into EVs.
Per Bloomberg, "After a bumpy start for sister brand Audi's e-Tron, the Taycan, expected to be priced at around $90,000, is for the time being the flag-carrier in VW's massive drive to unseat e-car pioneer Tesla Inc. "
What's next: The rollout will be livestreamed here at 9am ET.
4. Catch up fast: Aramco, Amazon, EVs, Interior
Plastics: "Amazon.com Inc's India unit said on Wednesday it would replace all single use plastic in its packaging by June 2020 with paper cushions, the latest major company to join the country's fight against environmental pollution," per Reuters.
EVs: The Verge reports, "Carsten Breitfeld, the man who ran the BMW i program and brought the i8 supercar into the world, is taking over as CEO of troubled EV startup Faraday Future, the company announced on Tuesday."
Move: Joe Balash, a high-level Interior Department official who recently left the agency, has a new gig with an oil company active in Alaska, according to the Washington Post.
"Balash, who had served as ... assistant secretary for land and minerals management for nearly two years, confirmed in a phone interview ... that he will begin working for the Papua New Guinea-based Oil Search, which is developing one of Alaska's largest oil prospects in years."
Saudi Arabia: "Saudi Aramco aims to select underwriters for its initial public offering as soon as this week, as the state energy giant accelerates preparations for the world's biggest share sale, people with knowledge of the matter said," Bloomberg reports.