Axios Generate
June 10, 2020
Welcome back. Today's Smart Brevity count: 1,214 words, 4.5 minutes.
🚨 Situational awareness: "Natural gas is expected to experience its largest demand shock on record in 2020 as the COVID-19 pandemic hits an already weakened market," the International Energy Agency said in a report this morning. Bloomberg has more.
🎵 And Saturday will mark the 1983 release date of the late Donna Summer's album "She Works Hard For The Money," which provides today's intro tune...
1 big thing: It takes a village to do carbon removal right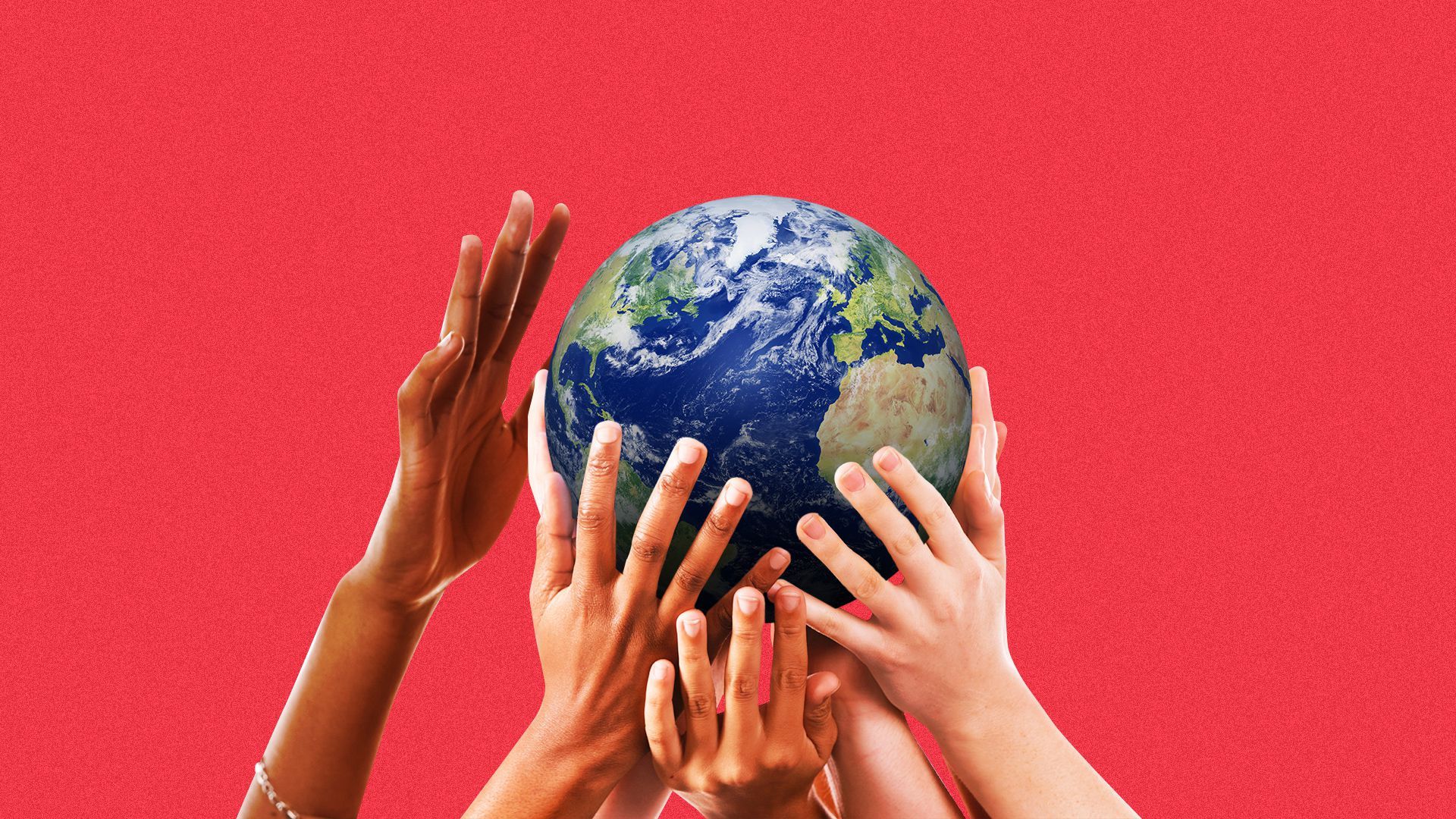 Widespread deployment of technology that sucks CO2 out of the atmosphere will require lots of cross-border cooperation and complex judgements about nations' varying responsibilities, a new peer-reviewed paper concludes.
The big picture: "Building the global partnership needed for an efficient [carbon dioxide removal] CDR solution will not be easy owing to technical, political, regulatory, accounting and social acceptability challenges. However, potential mutual benefits are large," an analysis in Nature Climate Change states.
Why it matters: Holding global warming greatly in check will demand various methods such as bioenergy with carbon capture, direct air capture machines, and large-scale forestation, the paper notes.
It points to a late 2018 UN scientific review that found holding temperature rise to 1.5 °C — the most ambitious goal of the Paris Agreement — means removing CO2, not just slowing and stopping new emissions.
"[T]he most plausible and realistic pathways to meet our ambitious climate goals may be through strengthening CDR cooperative actions," it notes.
What they did: The paper considers technical constraints — including nations' differing "biophysical limits" — and broader questions around equity and responsibility to enable the scale-up of CDR.
They created a global model for assigning nations CO2 removal "quotas" under "responsibility, capability and equality" principles.
Responsibility is linked to a nation's historical emissions.
Capability addresses financial resources and "implies wealthier countries are assigned a greater share" of CDR efforts.
Equality, meanwhile, is more tethered to population.
What they found: The allocation for different regions, and even nations within those regions, varies — sometimes vastly — depending on which of those frameworks you apply.
OECD countries would have 38% of the cumulative quotas by 2100 under the "responsibility" filter, 54% under "capability," but only 11% based on "equality."
By 2100 Asia (including India) would have 7% under the "capability" filter, but 43% under the "equality" method of cumulative allotment.
The United States' quota is roughly twice as high under "responsibility" as it is under "capability."
What they're saying: "We were not aware of a similar analysis and we hope that it can open a necessary conversation on these difficult questions of equity and responsibility," co-author David Reiner, who's with the Energy Policy Research Group at the University of Cambridge, tells me.
He says, referring to the different filters applied, that there's no "right answer," and that the study is intended as a first step.
What's next: "One of the main takeaways from this preliminary analysis is that cooperation will be critical for successful deployment of CDR and so we are keen to further extend our analysis by exploring different mechanisms for cooperation," Reiner said.
Go deeper:
2. Report charts path to decarbonized U.S. grids
Declining costs for renewables and battery storage could enable a nearly carbon-free U.S. electricity mix by 2035 without raising consumers' power bills, a new report argues.
Why it matters: The report's pathway for deeply decarbonizing the electricity mix is faster than what's envisioned under various state-level and power company targets.
The analysis, from a UC Berkeley public policy school and the nonprofit GridLab, also arrives as activists are pushing Joe Biden to adopt more aggressive policies.
Standing reminder: Biden's current plan is already a heavy political and technological lift and goes far beyond Obama-era policies.
What they're saying: Amol Phadke, a scientist with Berkeley's Center for Environmental Public Policy, said cost declines have occurred faster than anticipated.
"This is the first report to integrate the latest low prices for renewable energy and storage and shows it is technically and economically feasible to deliver 90 percent carbon-free electricity on the U.S. power grid by 2035," Phadke said in a statement alongside the report.
But, but, but: The "90% clean" goal of the report, which envisions no new natural gas plants and a phase-out of coal, rests on a series of substantial federal and state policy changes and incentives proposed in an accompanying memo from the firm Energy Innovation.
Go deeper: 90% clean grid by 2035 is not just feasible, but cheaper, study says (Greentech Media)
3. A reshaped U.S. oil sector awaits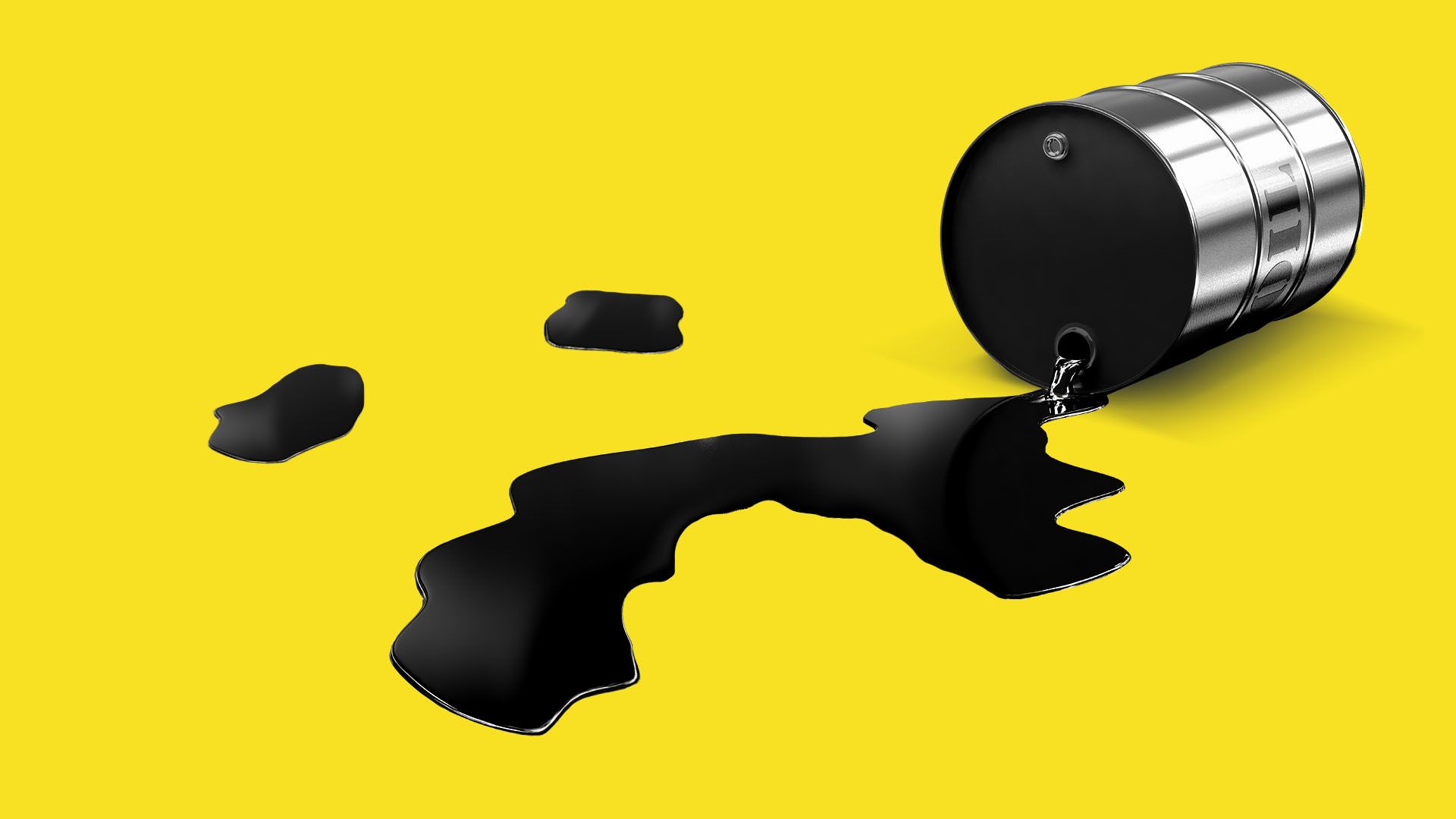 The domestic oil sector that emerges from the pandemic-fueled price and demand collapse will be different than what preceded it. And more signs arrive every day.
Driving the news: ConocoPhillips CEO Ryan Lance, in a newly posted interview with IHS Markit's Dan Yergin, says "shale will come back."
But he adds that there will be "pressure on companies to confine their capital program, maybe not grow dramatically as they were before."
"I don't think the access to capital in the investor community, at least in the public side of the business, is going to be as robust as it was over the last decade," he said.
What's next: Asked whether U.S. production will return to its pre-crisis peak of roughly 13 million barrels per day, he replies, "If I were a betting man, today I would say it would be pretty difficult."
He sees a potential return to "encroaching on" 12 million, but cautions "a lot of that depends on the shape of this recovery."
Meanwhile, a Wall Street Journal feature looks at how the distribution of shale production will change as production and demand recover, with the Permian Basin — the heart of the now-interrupted boom — becoming even more central.
The big picture: With the economics of shale expected to remain tough for a long time, companies will "concentrate on their richest targets," they report. From their piece...
"The Permian Basin is set to return to growth by next year and continue through 2030, consulting firms Rystad Energy and Wood Mackenzie estimate."
"By contrast, the Eagle Ford region of South Texas is unlikely to top its average 2019 shale-oil output until 2024, and then will decline, the firms said."
WSJ also notes that Rystad doesn't see oil production from the prolific Bakken region in North Dakota reaching its 2019 average until 2026.
Go deeper: U.S. crude output decline in 2020 to be steeper than previously expected: EIA (Reuters)
Bonus: The big players may get bigger
One thing to watch is how the collapse could also fuel more consolidation in the oil sector.
What they're saying: Bloomberg columnist Liam Denning, on a new episode of the Center for Strategic and International Studies podcast Energy 360°, points out that giant players are averse to a federal bailout that helps small companies.
"For the larger oil and gas producers, in some ways they don't want stimulus given to the sector, they want a washout, they want the marginal barrels taken out, they want the smaller players pushed into a position where they accept consolidation, where they'll take a takeover deal, or where they will restructure and maybe get rid of 50% of their production."
4. Scenes from the electric truck race
Competition in the fledgling electric truck market is heating up.
Driving the news: "Tesla Inc's chief executive Elon Musk said that it is time to bring its Semi commercial truck to 'volume production,' as the U.S. electric vehicle maker ramps up vehicle production after a brief virus-related shutdown," Reuters reports based on an internal email.
However, they note that the message doesn't provide a time frame.
Meanwhile, the stock price of electric and hydrogen truck startup Nikola, which is in the semi- and pickup market like Tesla, has soared since the company went public last week. Its market capitalization is now at the same level as Ford's.
Per WSJ, "Phoenix-based Nikola, which hasn't yet sold any vehicles, has targeted the commercial trucking sector, where companies like Amazon.com Inc. and United Parcel Service Inc. have pledged to reduce the carbon footprint of their logistics operations."
Go deeper: Electric vehicle startups try to keep the spark alive during coronavirus uncertainty