October 25, 2018
Good morning and welcome back!
At this moment in 1994, R.E.M. was atop the Billboard album charts with "Monster," which provides today's intro tune...
1 big thing: Equinor's haul opens Big Oil earnings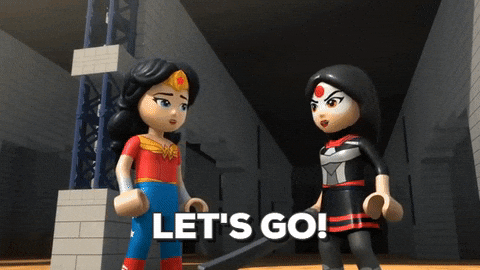 Oil-and-gas giant Equinor posted a $4.8 billion third-quarter profit on Thursday morning, roughly double the amount from the same period last year.
Why it matters: The results from the multinational oil giant formerly known as Statoil show how the industry is reaping the benefits from higher oil prices (although their haul was slightly below analysts' forecasts).
The intrigue: The Norwegian company said it's cutting $1 billion from its 2018 capital spending levels, bringing them down to $10 billion thanks to what the company called "capital discipline and efficient project execution."
Via the Financial Times, the move is "likely to soothe investor fears that costs will start to head substantially higher following the oil price recovery to above $75 per barrel."
What's next: Companies including ExxonMobil, Shell, BP and Chevron report their earnings next week.
Go deeper: Reuters reports on how Equinor's Q3 profit slightly lags forecast.
2. Tesla turns the corner
Tesla's stock is up roughly 10%, an increase of about $29 per share, in premarket trading after the Silicon Valley electric automaker posted a rare quarterly profit yesterday evening and CEO Elon Musk said there's more to come.
Axios' Joann Mueller has more...
Why it matters: This could be a turning point for Tesla. The operating improvements the company reported suggest Tesla has the potential to buckle down and deliver sustained profits after losing money for much of its 15-year existence.
Driving the news: Tesla reported $312 million in Q3 net income and free cash flow of $881 million, only its third quarterly profit in history. And Musk says he expects continued positive cash flow and more profits to come.
"We do not intend to raise equity or debt, at least that's ... our intention right now. That may change in the future."
— Elon Musk
The details: Deliveries of Model 3 took off after serious production bottlenecks, to a total of 56,065 units.
Labor hours per car dropped by 30%.
Better quality translated into less scrap, or waste, in the factory.
Flashback: Musk got into trouble in August with a tweet that he planned to take the publicly traded company private and had "funding secured." An SEC investigation resulted in $20 million fines for both Musk and the company, along with an agreement to bring in an independent chairman.
What's next: Musk stuck mostly to the script on Wednesday evening's analyst call, while sharing glimpses of the future:
He recently approved the prototype design for the Model Y crossover to start production in 2020.
Tesla continues to make progress on an electric semi-truck and new roadster.
He's most excited about plans for a Tesla pickup truck.
Tesla will operate its own ride-hailing business to compete with Uber and Lyft.
Aside from company-owned fleets, Tesla companies will be able to rent out their own cars for hire.
Tesla cars will get a more powerful computing chip to support self-driving capability starting in Q1. But Teslas can't drive themselves until the software is ready. No word on when that will happen.
What we're watching: That long-promised $35,000 Tesla Model 3 remains a mystical unicorn. Perhaps March, or February, he says:
"If we could produce a $35,000 car today, we would do it."
3. The stakes of FERC's reshuffling
President Trump has designated Neil Chatterjee as chairman of the Federal Energy Regulatory Commission to replace Kevin McIntyre, who is passing the gavel due to health problems but will remain a commissioner.
Why it matters: Chatterjee, who's been a FERC commissioner since August 2017, is seen as an ally of coal-fired power. He's a former aide to Senate Majority Leader Mitch McConnell of Kentucky.
During a temporary stint as chairman last year before McIntyre arrived, Chatterjee unsuccessfully pushed for an interim "lifeline" for economically struggling coal-fired and nuclear power plants.
"His fresh appointment as chairman signals 'that the agency would be more receptive to policies to support coal and nuclear power plants,' said Joel Eisen, a professor of law at University of Richmond School of Law," Bloomberg writes.
But, but, but: Utility Dive notes that in recent months Chatterjee has been "focusing on pipeline cybersecurity and energy storage, two emerging areas of FERC concentration."
FERC is also conducting a closely watched review of its policies for approving gas pipelines.
Nonetheless, Chatterjee is taking the gavel at a time when the Trump administration has been weighing plans to prop up struggling coal and nuclear plants.
FERC would have a role to play, though it's hard to know precisely what it would be.
Flashback: In January the independent commission unanimously rejected an Energy Department proposal to rewrite wholesale power market rules, and instead launched a review of power system resilience.
The White House has been batting around ways to even more directly intervene in power markets in favor of coal and nuclear power by deploying sweeping national security powers, but Politico reported last week that the effort is on ice for now.
Back to McIntyre, who was treated for brain cancer last year before becoming chairman in December.
McIntyre, in an Oct. 22 letter to Trump made public yesterday, said he "very recently experienced a more serious health setback" that requires treatment.
Best wishes and get well.
What they're saying: "It is with a heavy heart that I step into this role while my friend and colleague, Kevin McIntyre, focuses on what's most important: his recovery and his family," Chatterjee said in a statement.
What's next: More changes and maybe more support for coal and nuclear power at FERC.
Bernard McNamee, the White House's pending nominee for the seat recently vacated by Robert Powelson, is a senior DOE official who supported DOE's failed proposal to FERC last year to help keep coal and nuclear plants afloat.
But the Washington Examiner reported over the summer that his supporters say he would not be a rubber stamp at FERC for future administration efforts.
Go deeper: Chatterjee penned an Expert Voices piece for Axios along with Glick on pipeline safety. Read it here.
4. New York makes its move against Exxon
New York's attorney general filed a lawsuit Wednesday against ExxonMobil, claiming the company defrauded shareholders by downplaying the expected risk of climate change to its business.
Why it matters: This lawsuit amps up pressure on Exxon in the broader fight over how much oil companies should be held responsible for global warming and the harms it brings — and its success could be "game changing," Axios' Marisa Fernandez and Amy Harder report.
Details: The suit, filed in New York State's supreme court, says that "Exxon's fraud was sanctioned at the highest levels of the company" and that former CEO Rex Tillerson "knew for years that the company's representations concerning proxy costs were misleading."
The Washington Post nicely sums up the case...
"The New York lawsuit accuses ExxonMobil of assuring its investors that it was using theoretical prices for carbon in evaluating projects — from $20 to $80 a ton depending on the country — when in fact it often used a lower price or none at all."
"The lawsuit says that ExxonMobil's dual accounting calculations had a huge impact on the purported value of the company."
The other side: "These baseless allegations are a product of closed-door lobbying by special interests, political opportunism and the attorney general's inability to admit that a three-year investigation has uncovered no wrongdoing," Exxon said in a statement.
5. Auto and energy giants push into EV charging
Volvo has acquired a stake — it's not clear how large —  in the San Francisco-based electric vehicle charging company FreeWire Technologies, the auto giant said Wednesday.
Volvo said the move fits into its larger strategy of having fully electric cars account for half its global sales by 2025.
Why it matters: It underscores how the world's largest auto and energy companies are increasingly investing in the EV charging space as the vehicles move further into the mainstream.
Other big moves include...
Daimler and BMW are investors in ChargePoint, which has a big share of the U.S. market.
Ford, BMW, Daimler and the Volkswagen Group last year launched a joint European charging venture called Ionity.
Royal Dutch Shell bought the charging company NewMotion last year, and BP bought Chargemaster, the U.K.'s biggest network, in June.
The big picture: Kelley Blue Book analyst Rebecca Lindland tells Axios that there's more to come.
She predicts the manufacturers will continue investing in and partnering with charging companies, rather than buying them outright.
"This is something that we will continue to see," she said. "As the industry evolves, as mobility-as-a-service starts to gain even more traction, and as electric vehicles ... become even more popular, we are finding more and more partnerships."
What they're saying: Volvo, in announcing the investment, said their electrification strategy "does not envision direct ownership of charging or service stations," but instead "reinforces its overall commitment to supporting a widespread transition to electric mobility together with other partners."
Volvo is not the only giant company involved. BP announced a $5 million investment in FreeWire early this year.
The details: CNET's piece on the Volvo investment describes FreeWire's tech...
"FreeWire's primary product right now is the Mobi Charger. It's basically a Level 2 charger on casters, offering mobile charging to EVs no matter where they're parked."
"It can be plugged into a 240-volt (dryer) outlet and used as a stationary charger, or it can be juiced up and then wheeled somewhere else."
6. Scientists: Major push for CO2 removal needed
A new National Academy of Sciences report calls for a "substantial research initiative" to quickly advance technologies that directly remove carbon dioxide from the atmosphere.
Why it matters: It's a stark recognition that expansion of zero-carbon energy sources will not be enough to meet the internationally recognized goal of holding the global temperature rise below 2°C/ 3.6°F, let alone 1.5°C/ 2.7°F — which are recognized benchmarks for avoiding some of the most catastrophic effects of climate change.
What they found: "Recent analyses of economically optimal solutions to the climate problem have concluded that [negative emissions technologies] will play as significant a role as any mitigation technology," the report states.
It envisions 10 billion tons of CO2 emissions-removal needed annually by roughly mid-century, an amount that doubles by 2100.
This Associated Press piece nicely puts that 10 billion number in context:
"That's the equivalent of about twice the yearly emissions of the U.S.," AP notes. "Last year the world put nearly 37 billion metric tons of carbon dioxide into the air, and emissions have been rising."
Where it stands: The panel of scientists that wrote the report conclude that while some options already exist, they're not ready to get the job done at the scale needed — thanks to vast amounts of land needed and other constraints — and without unintended harms.
They include various types of land-use changes — like forest-planting — and soil management practices that increase CO2 uptake, as well as bioenergy with carbon capture and storage (which would require vast amounts of cropland at scale).
So a lot more research is needed to improve those options, reduce their negative effects and cut costs.
Meanwhile, 2 other major options that have "essentially unlimited" capacity — direct air capture and carbon mineralization — have barely been explored, they note.
They caution that CO2 removal is not a replacement for other mitigation strategies or emissions cuts, but rather a piece of the solution.
Go deeper: Scientists Push for a Crash Program to Scrub Carbon From the Air (NYT)
7. On my screen: Petro-states, Arctic, Democrats
Oil-and-gas: The Wall Street Journal sums up a new International Energy Agency report on hurdles facing petro-states...
"Saudi Arabia and other oil-dependent economies have no choice but to diversify their economies as the challenges they face will deepen even if oil prices remain elevated."
U.S. policy: The Interior Department gave preliminary approval yesterday to a project that it said would be the first oil-and-gas production facility in federal waters off Alaska's coast. The Associated Press has more...
"The Bureau of Ocean Energy Management on Wednesday announced it issued a conditional permit for the Liberty Project, a proposal by a subsidiary of Houston-based Hilcorp for production wells on an artificial island in the Beaufort Sea."
U.S. politics: Via Politico, "Democratic candidates are no longer afraid of embracing the war on coal and oil." Anthony Adragna reports...
"At least six Democrats running for governor this year have embraced a goal of moving the U.S. completely to clean energy in coming decades, as have potential presidential contenders like Bernie Sanders, Cory Booker and Elizabeth Warren."