Good Monday morning. I hope everyone had a great weekend. We have lots of news to share with you today, so let's get to it!
My latest Harder Line column takes stock of the essential but almost impossible effort to stand up carbon capture technology. It also has a scoop in it about an upcoming announcement, so check it out.
I'll hand things back to Ben after my column preview. You can always reach me at amy@axios.com with your tips and complaints and anything in between.
https://www.axios.com/newsletters/axios-generate-c4764bdc-3cd2-46d7-a715-59314aff0349.html?chunk=0#story0
The world needs clean coal, but can't get it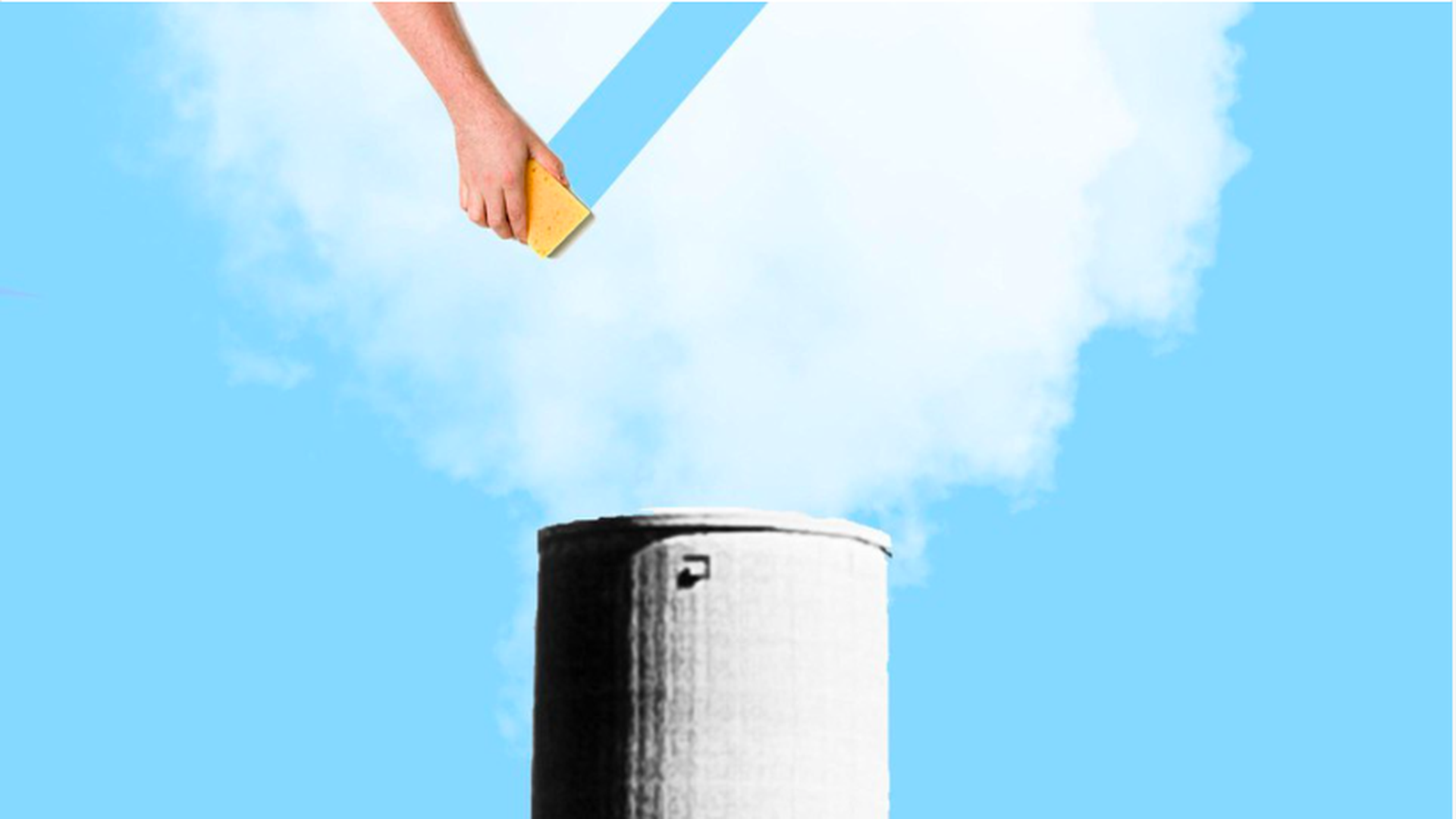 The Energy Department, the International Energy Agency, and possibly other agencies are making plans to announce in November an effort "to give new momentum" to carbon capture technology, Fatih Birol, IEA executive director, told me last week.
Why that matters: Fossil fuels accounted for 81% of the world's energy consumption in 1987. Thirty years later, it's still 81%.
This data point, shared with me by the IEA chief during an interview last week in Washington, shows why technology making fossil fuels cleaner is desperately needed to address climate change. Coal, oil, and natural gas aren't going anywhere, no matter the strides the world makes in renewables and other energy sources.
What's the problem: The technology at issue, which captures and stores carbon from fossil fuels instead of emitting it into the air, is too expensive and the obstacles to making it cheaper aren't going away. In some cases they're getting bigger, because of cheap oil and natural gas, technical snafus, and high-profile flops like the recent $7 billion failure of a Southern Company project that would have captured emissions from a coal power plant.
Read the rest of the column here.
https://www.axios.com/newsletters/axios-generate-c4764bdc-3cd2-46d7-a715-59314aff0349.html?chunk=1#story1
Oil industry scores partial win in new Russia sanctions bill
Driving the news: House GOP leaders have unveiled Russian sanctions legislation that softens Senate-approved restrictions on U.S. companies' work with Russian firms on deepwater, Arctic, and shale projects.
The bill unveiled Saturday, which includes North Korea and Iran sanctions as well, only blocks involvement by U.S. companies if Russian interests hold at least a 33% stake in a project.
The change follows a lobbying effort by oil-and-gas companies, which argued that restrictions overwhelmingly approved by the Senate in June were too sweeping and could thwart investments in projects in various countries.
Buzz: Several oil industry sources told Axios over the weekend that the compromise bill addresses their biggest concerns with the Senate version.
"There remain concerns with how this legislation could affect U.S. business interests in the future, but the amended bill more appropriately focuses sanctions on the intended target — Russia and its energy firms — rather than inadvertently benefiting Russia at the expense of US companies," said Marty Durbin, an executive vice president with the American Petroleum Institute.
Go deeper: Platts looks at what the bill means for the energy industry here.
What's next: The House is slated to vote Tuesday, and key senators have signaled that they're supportive of the new measure.
White House press secretary Sarah Huckabee Sanders told ABC yesterday that "we support where the legislation is now." However, new White House communications director Anthony Scaramucci told CNN Sunday that he anticipated that Trump would make a decision "shortly" about whether to sign the bill.
https://www.axios.com/newsletters/axios-generate-c4764bdc-3cd2-46d7-a715-59314aff0349.html?chunk=2#story2
Earbuds in: DOE labs, ethanol, cap-and-trade
A few podcasts of interest...
Whirlwind tour: The new episode of the Energy Department's Direct Current podcast is an interesting audio roadtrip that visits all 17 national labs, spending a minute on each and highlighting one research area.
Topics include wildfire behavior research at Los Alamos; extracting rare earth minerals from coal at the National Energy Technology Laboratory; creating a massive public database of inorganic material properties at Lawrence Berkeley National Laboratory; and, exploration by Lawrence Livermore National Laboratory of using a nuclear blast to "nudge" an earthbound asteroid.
To be sure: The White House budget request would cut science funding overall and calls for reductions to the budget of a number of labs.
However, DOE spokeswoman Shaylyn Hynes told Axios that Energy secretary Rick Perry, who has already visited several labs, is a strong supporter and "passionate advocate for the men and women at the labs and continues to be impressed each day as he learns more about the important work they do."
California and climate: Greentech Media's latest Energy Gang podcastdiscusses the deal struck between California lawmakers and Gov. Jerry Brown to extend the state's cap-and-trade program through 2030. They also chat about the recent departure of several Tesla executives, and more.
Ethanol: The new Platts Capitol Crude has a wide-ranging interview with top ethanol lobbyist Bob Dinneen, CEO of the Renewable Fuels Association. A few takeaways...
Dinneen discusses how his group will push for changes to EPA's recent proposal for 2018 volumes under the Renewable Fuel Standard, arguing the cellulosic targets are too low. "I'm not certain that EPA is aware of just how rapidly the ethanol industry is commercializing those new technologies," he said.
He said chatter about EPA moving the so-called point of obligation for blending requirements has died down. "I hear very little any more about that issue from anybody."
https://www.axios.com/newsletters/axios-generate-c4764bdc-3cd2-46d7-a715-59314aff0349.html?chunk=3#story3
Geoengineering in focus
Look before you leap: Over the Axios science stream, Jeff Nesbit has a good look at new papers and commentary in Science magazine on geoengineering. Here's one important blurb from his piece:
"There is also an immediate risk that just one country, a small group of countries or even a very wealthy individual could unilaterally deploy a planet-wide solar radiation management scheme before anyone truly understands the potential risks."
Jeff's piece explores the pros and cons of two options — injecting sulfur particles into the stratosphere to reflect more heat back into space, and artificially thinning the high-altitude cirrus clouds that trap some heat coming from earth.
Why it matters: Geoengineering — that is, large-scale attempts to alter the environment to slow or reverse warming — is getting more attention amid projections that warming is likely to exceed 2 degrees Celsius above pre-industrial levels.
Go deeper: Wired magazine chats with some of the authors of the new papers about the risks and rewards. And the Axios Expert Voices feature on geoengineering a few weeks back is a cool primer.
https://www.axios.com/newsletters/axios-generate-c4764bdc-3cd2-46d7-a715-59314aff0349.html?chunk=4#story4
Big oil's latest lobbying reports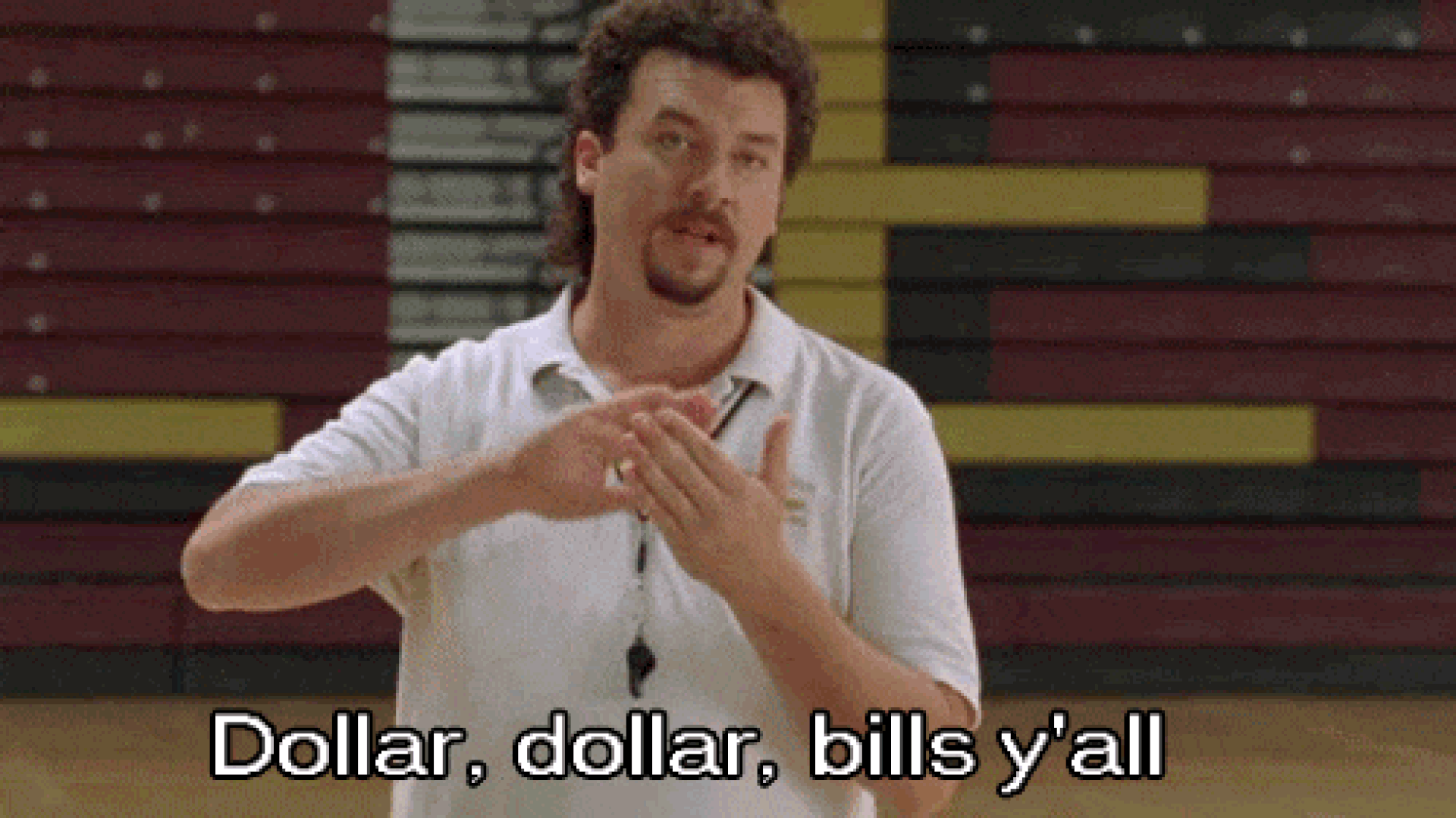 Big oil spending dips: Lots of second-quarter reports have surfaced and it looks like lobbying outlays by the biggest industry players, while still quite large, dipped somewhat in the April-June period compared with the prior quarter.
https://www.axios.com/newsletters/axios-generate-c4764bdc-3cd2-46d7-a715-59314aff0349.html?chunk=5#story5
On tap this week
Beyond the sanctions vote noted above, here's a few other things on this week's energy calendar:
Senate: The Senate will vote this evening to confirm David Bernhardt as deputy secretary of the Interior. An Environment and Public Works Committee panel will convene Tuesday for a look at the state of clean energy tech.
Not happening: In a setback for the ethanol industry, the EPW Committee said Friday that it has scrapped plans to vote this week on legislation to boost sales of gasoline with higher ethanol levels. It lacks enough support to clear the committee. The Hill has more.
House: The full House will debate a package of several spending bills that includes an effort to slash DOE funding for green energy R&D...a House Science Committee panel will look at biofuels research and markets on Tuesday...a House Energy and Commerce subcommittee will hear Wednesday from the heads of the nation's regional electricity system operators...a Natural Resources Committee panel will meet Thursday to discuss several bills, including a measure to thwart use of the "social cost of carbon" in rulemakings.
Markets: Earnings season is in full swing. Several large oil companies will report second-quarter results this week, including Exxon, Chevron, and Shell. Electric automaker Tesla's closely watched report arrives the following week.
https://www.axios.com/newsletters/axios-generate-c4764bdc-3cd2-46d7-a715-59314aff0349.html?chunk=6#story6
On my screen
EPA: In case you missed it, Amy reported Friday afternoon that the White House is likely to tap coal industry lobbying Andrew Wheeler for the number two slot at EPA.
Wind power: The BBC looks at a big floating wind farm that's under development off the coast of Scotland and the "jaw-dropping" dimensions of Statoil's technology, including turbine blades that rival the wingspan of an Airbus.
OPEC: A couple of dispatches from today's closely watched meeting in Russia of officials from OPEC producers and other parties to the supply-cutting deal.
Reuters lede from Russia: "OPEC leader Saudi Arabia said on Monday the group would quickly address weak compliance with output cuts by some OPEC states and would monitor rising production from Nigeria and Libya, which have been exempted from the curbs."
Bloomberg reports that overall, however, OPEC and its allied producers have signaled that they're not planning any changes to the supply deal right now, "even as oil prices remain below $50 a barrel amid growing skepticism that their output cuts are working."
Climate change: The Washington Post looks back at what Scaramucci said on the risks of climate change before arriving in Trump's orbit last year.
Trump's moves towards "red team": The Washington Examiner reports that the Trump administration is seeking help from the Heartland Institute as it prepares to launch a new critique of global warming science.
"The White House and the Environmental Protection Agency have reached out to the Heartland Institute to help identify scientists who could constitute a red team, and we've been happy to oblige," Heartland spokesman Jim Lakely tells the paper.
The Heartland Institute is known for disputing mainstream scientific views on climate change and giving voice to researchers at the fringes of the topic.