March 23, 2020
Good morning. I'm trying to not overdo it on the tea in my new working-from-home routine (last week I had 10 cups in one day). What are the lessons you've learned from WFH? 
I'll share a glimpse of my column, and then Ben Geman will you get up to speed on other news. Today's Smart Brevity count: 1,285 words, 5 minutes.
1 big thing: Coronavirus upends energy and climate
The novel coronavirus, upending our world as we know it, is also changing how we consume energy and address climate change.
Driving the news: The various impacts are occurring both now and into the future. Most changes don't bode well for acting on climate change and transitioning to cleaner energy.
Where it stands: Here is the abbreviated list of 10 changes. Click here to read the whole column.
Five changes happening now:
Lower emissions. That's not a silver lining to the novel coronavirus. It's like a person who loses weight while sick. It's a byproduct of a bad situation and by definition should and will not last.
Collapsing oil industry. A lot of smaller companies are likely to go bankrupt or substantially shrink, while bigger producers may see more value in their nascent renewables investments.
Supply and tax troubles for renewable energy. Wind and solar companies are warning about stunted supply chains and tax uncertainty due to borders closing around the world and related economic slowdowns.
Changing energy patterns. All of us working from home will ultimately save energy use in buildings, according to data from Houston-based energy analytics company Innowatts.
Disrupted advocacy. Online grassroots environmentalism isn't going be as effective as mass gatherings and protests, high-profile campaigner Bill McKibben conceded last week.
Five changes poised to occur over time:
Green lessons. We're all learning how remote meetings, panels and other events work. To the extent that companies stick with these habits once we're all able to work and travel like normal again, these changes could have a more lasting impact on our energy use.
Recession worries. As the world craters into a recession — one possibly worse than the Great Depression — longer term problems, including climate change, are likely to go to the back burner.
Stimulus plans. The International Energy Agency is among the most prominent voices calling on governments around the world to incorporate clean energy into any economic stimulus plans.
(Even) less multilateralism. Nationalism was rising in many parts of the world even before the coronavirus hit, and now countries are literally closing their borders and looking inward as they deal with their domestic problems.
The election (remember that?) If Joe Biden, the Democratic front-runner, wins, it seems more likely now than before the coronavirus that he could aim to help the economy similar to the way the Obama administration did after the 2008 economic crash: $90 billion into clean energy.
2. What we're watching: stimulus and energy
Senate Republicans' version of the "phase 3" coronavirus stimulus, which stalled in a procedural vote last night, would provide $3 billion dollars for the White House plan to buy 77 million barrels of oil for the Strategic Petroleum Reserve.
What we're watching: Whether Capitol Hill negotiations on this or subsequent bills will address the renewable power sectors' push — backed by some Democrats — to modify and extend availability of tax incentives.
Why it matters: Solar and wind industry groups are starting to provide early projections of the economic fallout as the frozen economy hits development and COVID-19 forces workers home.
Solar: The Solar Energy Industries Association, in a memo that accompanied this letter to Congress, cites analysts' estimates of "losses between 16% and 30% of volume this year and some sectors could see as much as 50% reduction."
That could mean jobs losses in the 38,000–120,000 range, a huge chunk of the sectors' roughly 250,000 workforce.
Wind: The American Wind Energy Association says roughly 25 gigawatts worth of planned project are at risk, representing $35 billion worth of investment.
35,000 jobs are at risk, the group said.
Go deeper:
3. Oil giants announce steep cutbacks
Royal Dutch Shell and Total this morning announced plans to sharply cut spending and freeze share buyback plans.
Why it matters: The moves signal how cratering demand from COVID-19 and the collapse in prices are upending the outlooks for companies large and small.
Driving the news: Shell is cutting planned capital spending this year to $20 billion or lower, compared to the pre-crisis estimate of $25 billion.
It also plans to cut operating costs by $3 billion to $4 billion over the next 12 months.
Meanwhile, Total said oil at $30 per barrel means a roughly $3 billion hit to capital spending, which means a new target of under $15 billion this year.
The France-based multinational also said it can save $800 million in operating costs compared to 2019.
They're just the latest in a string of oil companies — including ExxonMobil and a number of independent U.S. shale producers — to unveil deep cuts of late.
* * *
Speaking of oil companies, the Wall Street Journal reports on the potential resolution of tumult at a huge U.S.-based producer.
"Occidental Petroleum Corp. is nearing a truce with Carl Icahn that would conclude one of the highest-profile corporate clashes of the past year and usher the activist investor into the embattled oil producer's board room as it seeks to recover from a series of setbacks."
4. When pumping oil stops making sense
Consulting firm Wood Mackenzie has tried to put some numbers around how much global production no longer makes economic sense now.
What they found: Their analysis explores the economics of currently producing assets worldwide.
When Brent crude prices falls to $35-per-barrel, revenue from about 4 million barrels per day of output doesn't cover costs and governments' share.
When they drop to $25, it means about 10 million barrels per day, or about 10% of global production, falls below that threshold.
Prices are now in the $26 per barrel range.
Why it matters: "If prices do not rebound quickly, we'll see a significant impact on currently producing fields and future supply," they note.
The big picture: Regardless of the exact price movements, there's lots of uncertainties ahead, which means...
"Large new projects will be put on hold and short-cycle discretionary investment will be dialled back to the bare minimum. Spend on projects under development and onstream will also be targeted."
5. Texas' dire moment on the global stage
One wild thing since our last edition was Friday's call between a member of the commission that oversees Texas' oil production and OPEC Secretary-General Mohammed Barkindo.
Why it matters: The unusual discussion is a sign of Texas' footprint on the global stage and the dire moment for the sector as prices and demand crater.
The Texas Railroad Commission's Ryan Sitton said Barkindo even invited him to June's OPEC meeting.
The big picture: The chart above shows how Texas output in relation to total U.S. production, which is now the world's largest.
One reason why the price collapse — and cutbacks and layoffs — will hit Texas hard is because there's so much to lose.
Catch up fast: Sitton wants his commission to impose production quotas for the first time in a half-century — if Saudi Arabia and Russia revive output-trimming commitments.
Reality check: It all seems very unlikely, given pushback from the commission's chairman and, as Bloomberg points out, the industry's most powerful trade group.
6. How geoengineering could be effective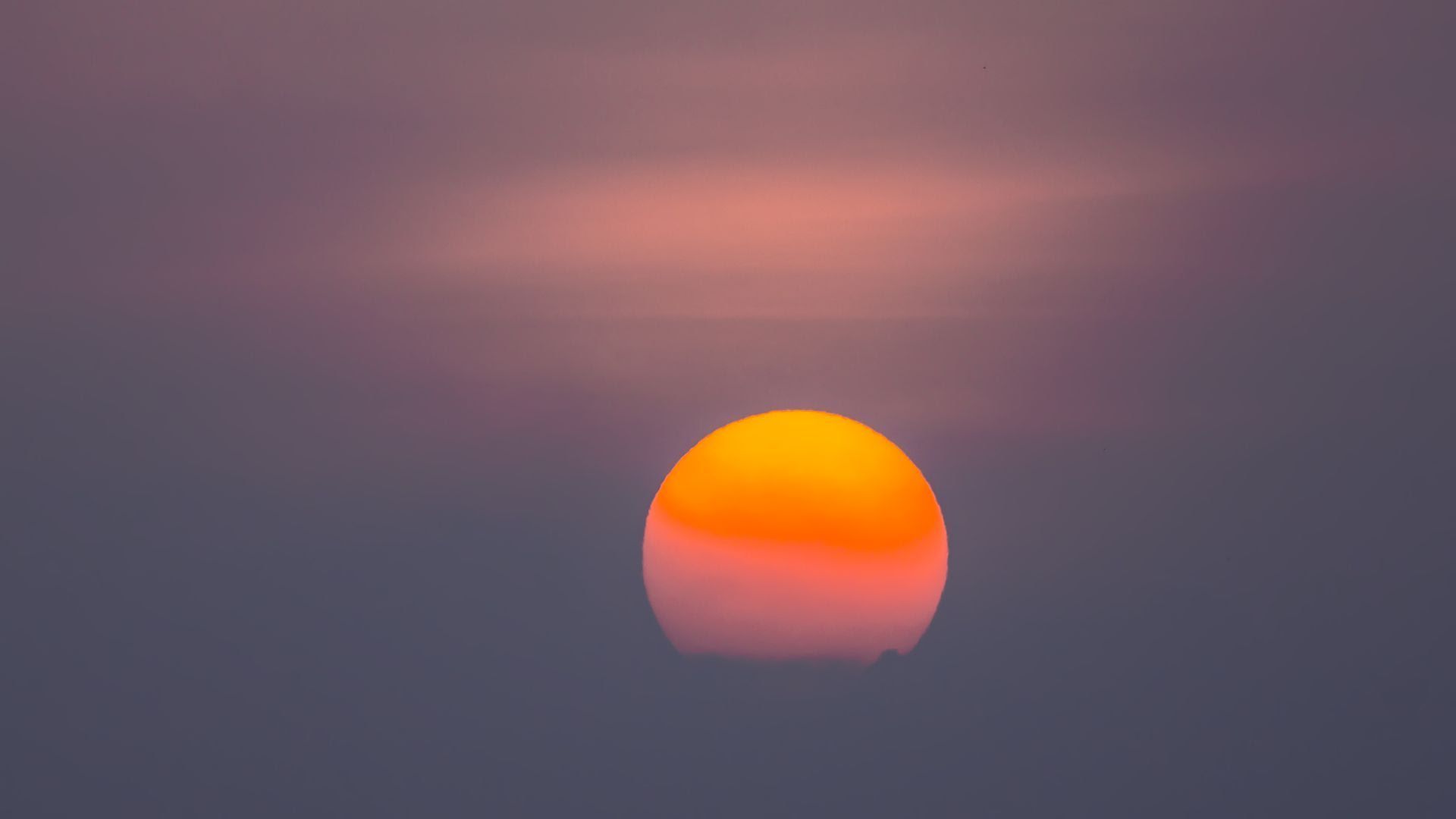 A new study suggests solar geoengineering could work most effectively by trying to blunt half of expected global warming, rather than all of it, Axios' Bryan Walsh reports.
Why it matters: Government policies to cut carbon emissions aren't on target to keep warming below dangerous levels, so geoengineering may eventually be necessary.
By aiming for a more modest offset of the warming to come, researchers may be able to maximize the benefits while minimizing the risks.
How it works: Solar geoengineering involves trying to directly cool the climate by injecting aerosols into the atmosphere, which would reflect incoming sunlight.
Details: The study, published in Environmental Research Letters, used computer models to conclude that putting enough aerosols into the stratosphere to cut expected warming in half appeared to hit the sweet spot of slowing climate change without inadvertently making it worse in some regions.
"When used at the right dose and alongside reductions in greenhouse gas emissions, stratospheric aerosol geoengineering could be useful for managing the impacts of climate change."
— Peter Irvine, lead author, University College London
Go deeper: Climate change's surprise twist