June 20, 2019
Welcome back! Today's Smart Brevity count: 1,151 words, ~ 4 minute read.
Situational awareness: "Oil rose by more than 3% to above $63 a barrel on Thursday after Iran shot down a U.S. military drone, raising fears of a military confrontation between Tehran and Washington," Reuters reports.
Onto music. On this date in 1975, Neil Young released the harrowing masterpiece "Tonight's the Night," which provides today's intro tune...
1 big thing: How EPA's move could reach beyond coal
A big question now that EPA has finalized climate regulations for power plants is how much they'll constrain a future president — especially a potential Democrat that wants to act way more aggressively.
Driving the news: Yesterday EPA issued modest rules requiring state plans to make coal-fired units more efficient over time, but lacks binding CO2-cutting targets.
Why it matters: Achieving deep cuts will eventually require going beyond the power industry, where market forces are already shoving coal aside, as well as speeding up power-sector cuts.
Democratic White House hopefuls platforms call for steep economy-wide reductions, with some targeting net-zero emissions by 2050 or sooner.
The big picture: Yesterday's rule breaks with the Obama-era Clean Power Plan (CPP) that claimed far broader Clean Air Act powers to drive changes in electricity systems by giving states wide latitude to decide how to meet emissions requirements.
Trump officials, however, say the Clean Air Act imposes major limits on the breadth of their reach.
"Is EPA an energy regulatory authority? Absolutely not," a senior EPA official told reporters on a call.
"I don't see this as a scaling back. I see this as a correction," the official said in rolling out the current administration's Affordable Clean Energy (ACE) rule.
What to watch: As the rule moves into litigation, look for whether the legal dust settles in a way that could....
Thwart a future EPA from seeking deeper and mandatory cuts from power plants and from using a so-called "outside the fence line" template like Obama's.
Set precedents that would also limit how regulators can attack other emissions sources, like refineries and manufacturing.
What they're saying: "EPA's narrow approach to the power sector rulemaking could pose hurdles to future regulation of other sectors under a differently minded future administration," the consultancy ClearView Energy Partners said in a note.
Michael Gerrard of Columbia Law School tells me a lot depends on how narrowly or broadly courts rule in upholding the Trump plan, if that's what happens. He writes via email...
"[I]f the courts take the occasion to opine more broadly on EPA's authority under the Clean Air Act, that could have broader impacts."
"[I]f the courts agree with the Trump EPA's analysis that reducing greenhouse gas emissions confers relatively small benefits, more explanation could be needed from a later EPA about the need for GHG regulation not just of power plants about also other sources."
2. Further comments on EPA's big move
Ann Carlson of UCLA School of Law is watching the future of judicial doctrines that give agencies latitude to interpret statutes (known as Chevron deference). Carlson tells me via email...
"[The question of whether the U.S. Supreme Court will continue to adhere to doctrines of judicial deference (especially Chevron) is an open one but assuming that the doctrine remains in place, then I'm not sure that the [new] rule really limits the power of a future administration to impose stronger regulations on particular emitting sectors, including the power sector itself."
"Similarly, I don't think that the new rule limits EPA power to regulate other sectors more stringently."
But, but, but: Carlson sees "big looming questions" about how the Supreme Court and its expanded conservative majority will view Clean Air Act powers more generally.
"I think the much bigger threat to a future EPA seeking to impose meaningful curbs on greenhouse gases under the Clean Air Act is the Supreme Court," she says.
She adds that when Justice Brett Kavanaugh was an appellate judge, he was "pretty hostile" to "expansive" interpretations of EPA's power to regulate greenhouse gases under that law.
Environmental expert Dallas Burtraw of the nonpartisan think tank Resources for the Future tells me that yesterday's action poses a "dilemma" for various industries.
"For decades it has been the mantra of industry groups that greater flexibility is key to smart regulations and environmental improvements," he says.
"Paradoxically, ACE moves away from a flexible regulation (the CPP) and would implement an inflexible technology mandate," he adds, referring to EPA's decision to prescribe only plant efficiency upgrades.
"Such a template implies greater costs if it is applied to refineries, pulp and paper, manufacturing, etc. In this sense ACE may be long-run foolish from the perspective of industrial interests."
Go deeper:
3. Trump's UN pick breaks with White House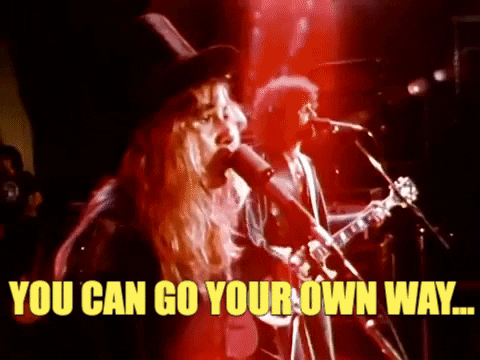 President Trump's nominee to be the next U.S. ambassador to the United Nations, Kelly Knight Craft, publicly broke with the White House Wednesday, telling her Senate confirmation hearing that climate change "poses real risks," USA Today first reported.  
Why it matters, per Axios' Rebecca Falconer: Trump has rejected the science on climate change and announced plans to pull out of the Paris climate agreement in 2017.
Craft's statement to the Foreign Relations Committee is in contrast to one she gave in a 2017 interview with CBC Politics in which she said she endorsed "both sides of the science."
But, she told the committee yesterday, "Human behavior has contributed to the change in climate, let there be no doubt. If confirmed, I will be an advocate in addressing climate change."
Between the lines: If confirmed by the Senate, Craft will represent U.S. interests at the UN, an organization that recognizes climate change as a "potentially irreversible threat to human societies," per the Paris agreement. The Washington Post points out that she stopped short of endorsing that agreement.
Of note: Her husband is CEO of the coal company Alliance Resource Partners, and per Reuters, Craft said she'd recuse herself from coal-related U.S. talks.
4. Chart of the day: the global solar boom
Yesterday we looked at some U.S. solar trends, but a big new report offers a nice snapshot of the global picture on solar and other renewables.
The big picture: "Solar photovoltaics (PV) and wind are now mainstream options in the power sector, with an increasing number of countries generating more than 20% of their electricity with solar PV and wind," notes a new report from the group REN21.
Threat level: While renewable power is increasingly mainstream, the report from REN21 — a coalition of governments, NGOs, industry groups and more — flashes a bunch of warning signs.
It notes the worldwide growth rate of new renewable capacity additions has leveled off.
And, it argues, the pace of movement to renewables outside the power systems is far too slow as global CO2 emissions keep rising.
The bottom line: "The lack of ambitious and sustained policies to drive decarbonisation in the heating, cooling and transport sectors means that countries are not maximising the benefits of the transition — including cleaner air and energy security — for their populations," states the Renewables 2019 Global Status Report.
Go deeper: The global transition to clean energy, explained in 12 charts (Vox)
5. Petro-number of the day: 4
That's the record number of consecutive weeks with U.S. crude oil exports above 3 million barrels per day in weekly (albeit preliminary) data, per the Energy Information Administration.
Why it matters: It's another sign of the U.S. becoming a force in export markets as 3 million-plus becomes the new normal (they've been at that level for 5 out of the last 6 weeks in fact).
Go deeper: The shale-driven export surge