Axios Generate
June 14, 2017
Good morning and welcome back to Generate!
Before we dive in, Axios recently launched a couple of terrific new weekly newsletters. Axios Science brings you news and graphics from the frontiers of medicine, space, neuroscience, physics and more. And our Future of Work newsletter is a smart, concise look at the latest in robots, artificial intelligence, jobs, and global economics.
You can sign up for them both right here. Onward . . .
Wind group launches ad blitz for the Trump era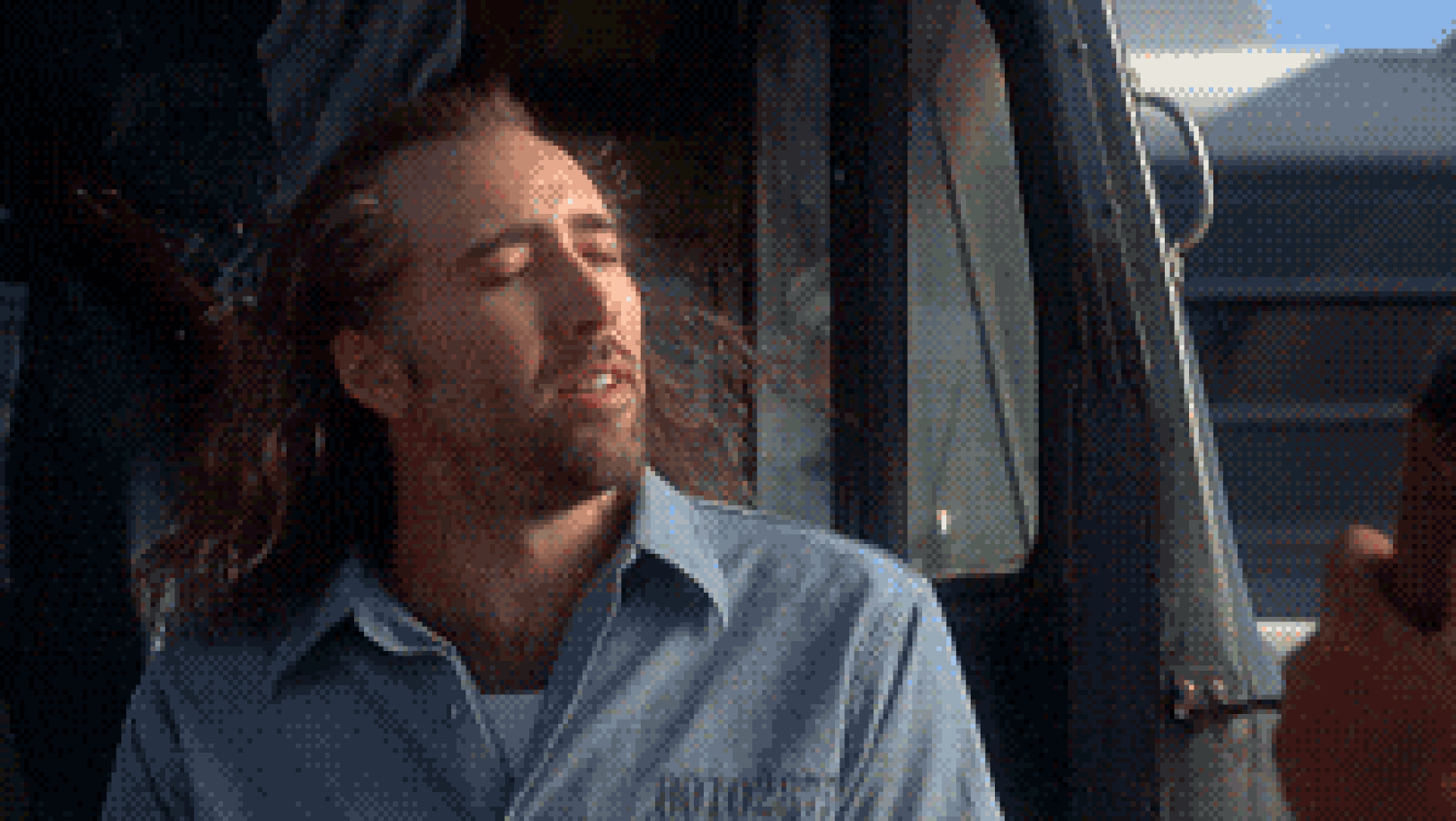 My colleague Amy Harder has a scoop this morning in the Axios stream about the wind industry's positioning in the Trump era. Here are some key points...
A nonprofit group backed by the wind industry is launching a seven-figure advertising blitz in D.C., touting the renewable energy's American bona fides, seeking to capitalize on President Trump's driving mantra of America First.
Why it matters: The campaign, launched by the group American Wind Action, shows how the wind industry is going big on defense as it confronts a president whose comments on wind tend to be negative — if he talks about it at all. It also shows how the renewable energy sector is taking on a bigger role on the advocacy front where groups funded by fossil fuels have traditionally dominated.
The details: The advertisements will run on cable, radio and digital outlets across D.C., with the president, his new administration and Congress as the target audience. The ads will run on Fox and Friends, which Trump watches regularly, along with other influential cable shows.
Click here for the rest of the story.
A "sobering" report on the oil glut
The latest edition of International Energy Agency's popular monthly oil market report is out this morning. Main takeaways:
Supply and demand: IEA's first detailed projections for 2018 shows global demand picking up speed a little, growing by 1.4 million barrels per day on the strength of demand from developing countries, notably India and China.
They predict that demand will average 99.27 million barrels per day and crack the "psychologically important" 100 million threshold in the fourth quarter.
But global supply growth will slightly outpace demand growth, with IEA projecting that non-OPEC nations led by the U.S. will boost supply by 1.5 million barrels per day next year, which brings us to...
OPEC's challenge: IEA warns that "our first outlook for 2018 makes sobering reading for those producers looking to restrain supply."
The global glut isn't going away anytime soon, despite OPEC's push to lower inventories. Commercial stocks in OECD countries rise by almost 19 million barrels in April, and they're now 292 million barrels above the five-year average.
Even if OPEC nations continue complying with the production-limiting deal, "stocks might not fall to the desired level until close to the expiry of the agreement in March 2018."
U.S. production is surging, with 2018 output projected at another 780,000 barrels per day higher than this year.
Why Paris only got a Capitol Hill cameo
Rex Tillerson's first public Capitol Hill testimony as secretary of State featured very little discussion of the Paris climate change accord, but that doesn't mean the appearance didn't yield any information.
Tillerson's candor: He didn't raise the topic in his prepared remarks to senators in a pair of hearings, but also didn't hide the fact that he was among the administration players on the losing side of the internal stay-or-go debate.
"My view didn't change. My views were heard out. I respect that the president heard my views, but I respect the decision that he has taken," Tillerson told Senate Foreign Relations Committee Ranking Democrat Ben Cardin in response to a question.
Cameo appearance: Cardin bashed the decision to abandon Paris, but overall the climate pact and the budget proposal to gut State climate initiatives scarcely surfaced over hours of testimony before the Foreign Relations panel and an Appropriations subcommittee.
Why it matters: It's another sign that climate change is not the tip of their Democrats' spear when it comes to taking on the Trump administration — they devoted far more time to Russia and other issues.
Democrats' strategy: When they did raise Paris, Democrats signaled that they're making it part of a broader political and policy critique of what they call the Trump administration's ill-conceived pullback from engagement with allies.
Sen. Chris Murphy called it part of a "big step back" from U.S. leadership in general.
On tap today: Tillerson will appear before the House Foreign Affairs Committee this morning and a House Appropriations subcommittee in the afternoon.
Tillerson continues pushback on Russian pipeline
Near the end of his second hearing on Tuesday, Tillerson took a harder line against a big and controversial Russian energy project — the proposed Nord Stream 2 gas pipeline that would run to Germany.
"We have encouraged European countries and the EU to at least subject that pipeline to the full rigors of their regulatory process and have suggested to them that it's not in their long-term energy security interest to become more dependent on Russian natural gas, and have pointed out that the U.S. has an abundance of natural gas, and facilities now to ship LNG to Europe," he told an Appropriations Committee panel.
Why it matters: Tillerson went further this time than he did when asked about Nord Stream 2 during his confirmation hearing before the Senate Foreign Relations Committee in January.
At that session in January, he talked up how U.S. oil-and-gas exports can provide options to energy importing countries so they can avoid being captive to a "dominant source" (read: Russia), but avoided weighing in on the project.
Context: The Obama administration opposed the pipeline and also promoted U.S. gas as a counterweight to Russian energy, so Tillerson's comments signal a continuation of that policy. However, Tillerson's phrasing was softer than it was from Obama's State Department (more here and here).
On my screen
Utilities: Utility Dive has a detailed dispatch from the annual conference of the Edison Electric Institute, a big trade association for investor-owned utilities.
Multiple power companies are pressing ahead with the shift to low-carbon energy despite the rollback of climate rules, but "prolonged absence of regulatory pushes could slow decarbonization efforts."
Nuclear: The New York Times reports that the U.S. natural gas boom "has started pushing many of America's nuclear reactors into early retirement — a trend with adverse consequences for climate change."
Paris: The Congressional Research Service has a clearly written primer on legal questions raised by Trump's withdrawal from the international climate agreement. (And three cheers to the Federation of American Scientists for bringing CRS reports into the sunlight.)
Coal: Bloomberg uses BP's latest annual energy trends report to conclude that "it's the end of an era for coal." Global production fell by a record amount last year, while China burned the least amount in six years.
"The fortunes of coal appear to have taken a decisive break from the past," BP's chief economist Spencer Dale said in London, according to Bloomberg.
Latest on lobbying
A few new filings popped up in the Lobbying Disclosure Act database.
Oil: Gulfport Energy Corporation has brought on the heavyweight firm Akin Gump. Ryan Thompson, a former aide to GOP Sen. James Inhofe, will represent the company.
Pipelines: Otis Eastern Service has also tapped Akin Gump for work on "regulatory obstacles to pipeline construction."
Cars: The major trade group Global Automakers has hired Baker & Hostetler for "general representation, including policy issues related to international trade and tax reform."
Fuels: Lucas Oil has retained Brian Kelly for work on a range of topics.