Axios Generate
May 17, 2021
Welcome back! Today's Smart Brevity count is 1,237 words, 4.7 minutes.
⛽ "Gasoline shortages that have plagued the U.S. East Coast slowly eased on Sunday, with 1,000 more stations receiving supplies as the country's largest fuel pipeline network recovered from a crippling cyberattack." (Reuters)
🌎 "Washington Gov. Jay Inslee is set to sign a law today mandating that a broad swath of industries essentially eliminate greenhouse gas emissions by 2050." (Bloomberg)
🎶 On this date in 2013, Daft Punk released their hit album "Random Access Memories," which provides today's intro tune.
1 big thing: Ford's electric F-150 is a pivotal EV moment
Ford Motor Co. will take the wraps off the electric version of its popular F-150 pickup truck on Wednesday night.
Why it matters: It's a big moment in the young movement toward pickups with a plug — and for electric vehicles more broadly.
Ford won't be the first to market with an electric truck, but the F-150 is the best-selling vehicle in the U.S.
The chart above shows the wider F-Series of trucks, of which the F-150 makes up the bulk.
The big picture: The trajectory of electric trucks is far more than a business story — it's a climate and air quality story too.
"If electric pickup trucks are successful, that's a big hit to improve the environment," said Cox Automotive analyst Michelle Krebs.
"Pickup trucks, while they have greatly improved, they get lower fuel economy than other vehicles and emit more pollution."
What we're watching: The electric F-150's significance isn't lost on the White House as it urges Congress to approve new consumer EV incentives and charging investments.
President Biden will visit Dearborn, Michigan on Tuesday to get a preview of what Ford is calling the F-150 Lightning.
Yes, but: Consumers' appetite for electric trucks is unclear as the first waves come to market at various price points and shapes.
They include Tesla's futuristic Cybertruck, Rivian's R1T, the GMC Hummer and the planned electric Chevy Silverado.
But the impact of Ford's electric F-150 will be a key sign given the traditional version's popularity and Ford's plan to aim the electric version at a mass market (though pricing remains unknown).
What they're saying: "We don't know what the electric truck market is," Krebs said.
Known unknowns, she said, include how many buyers of traditional trucks will go electric, and how many people who would never own a traditional pickup will want one with a plug.
Another thing Krebs is watching is whether people who want electric pickups will gravitate toward legacy automakers or the various startups.
The intrigue: iSeeCars.com executive analyst Karl Brauer says Ford's history of introducing new tech to the F-150 line provides some important context.
When the EcoBoost V6 engine arrived about a decade ago, it "transitioned from low volume to the dominant drivetrain in only a few years."
"The time horizon for an electric F-150 to become the dominant model will be longer than the EcoBoost, but Ford doesn't invest lightly in new F-150 drivetrains," Brauer said in an email exchange.
2. The window to limit warming to 1.5°C is closing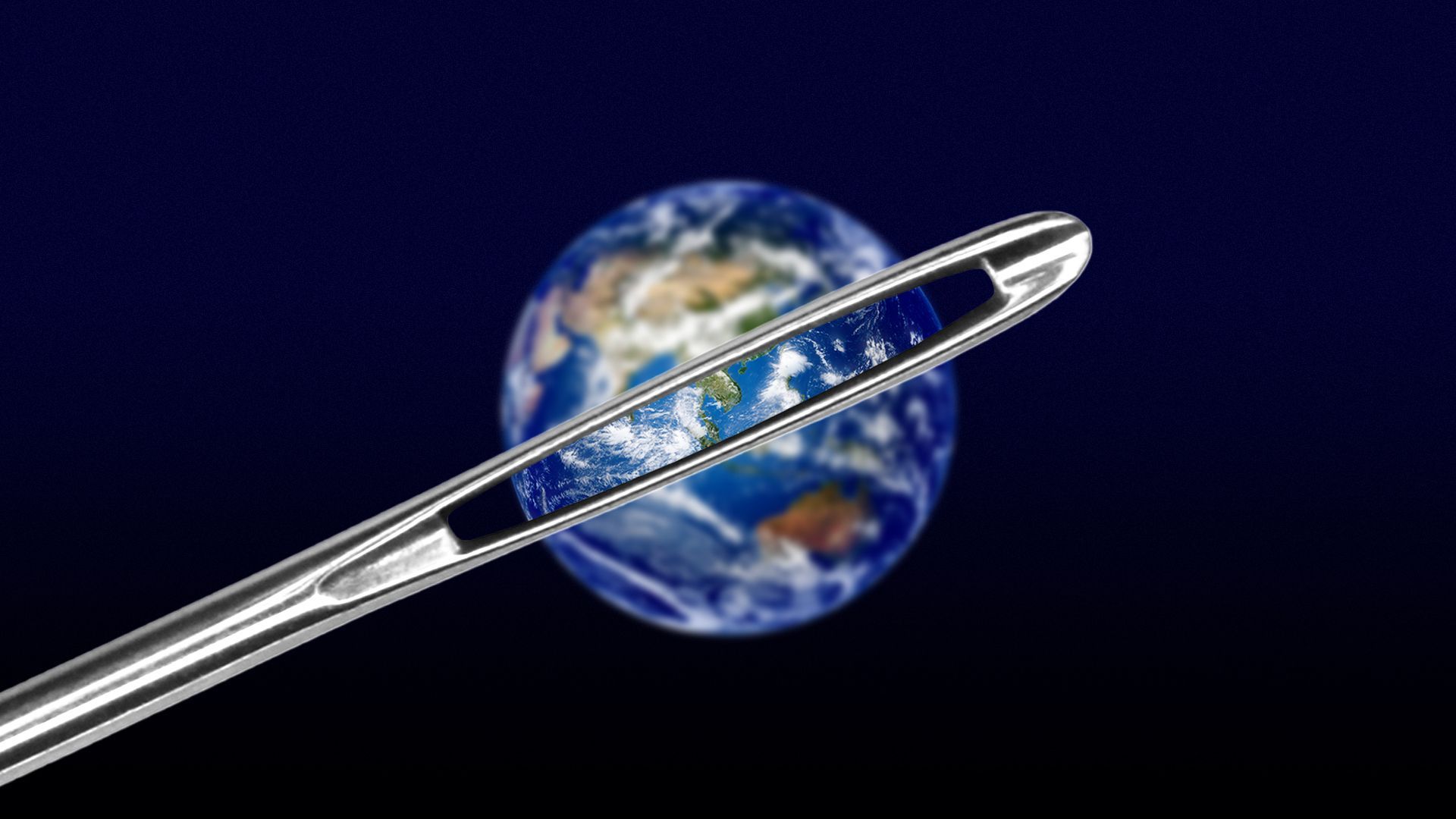 Just 20 out of 400 of the climate scenarios examined in a landmark 2018 United Nations climate report would have a realistic chance of limiting global warming to 1.5°C (2.7°F) above preindustrial levels by 2100, a new study finds.
Why it matters: The study, by more than a dozen researchers from around the world, shows that even the scenarios they identified would still need to employ at least one carbon emissions reduction technology at a level they classify as "challenging."
The big picture: Many of the scenarios used for the U.N. study relied heavily on employing technologies that pull carbon out of the air and store it permanently in the ground.
However, such carbon removal technology does not yet exist at scale, making relying on it as a "silver bullet," as the study says, extremely risky.
How it works: The study, led by Lila Warszawski of the Potsdam Institute for Climate Impact Research (PIK), used existing research to define whether the use of a particular emissions reduction "lever" by midcentury would be "reasonable," "challenging" or "speculative."
They quantified the range of emissions reduction potentials of each of these levers, which include everything from decarbonizing electricity generation to making dramatic cuts in energy demand and shifting ecosystems from net carbon sources into carbon sinks.
What they're saying: "The necessary emissions reductions are hard to achieve, technically but also politically. They require unprecedented innovation of lifestyles and international cooperation," said co-author Johan Rockström from PIK, in a statement.
"I understand anyone who thinks we might fail the 1.5°C target... Yet I think limiting warming at 1.5°C is worth just every effort because this would limit the risk of giving some tipping elements in the Earth system an additional push."
3. Pope Francis may join leaders at UN climate talks
Pope Francis, who is a moral leader on climate change, plans to attend key United Nations talks in Scotland this November, according to John Kerry, the U.S. special climate envoy.
Driving the news: Kerry met privately with the Pope on Saturday while on a tour through Europe, and told reporters he believes Francis "intends to come."
Kerry also tweeted video footage documenting the meeting and can be heard telling his staff that Pope Francis will attend the first day of the talks, with other heads of state.
"It will be amazing, I'm telling you it will have a profound impact," Kerry says to staff and Vatican officials.
Why it matters: The Glasgow meeting is considered critical for ensuring the Paris Agreement temperature goals stay within reach, specifically by having countries vow much stronger emissions cuts through 2030.
No Pope has attended a Conference of the Parties, or "COP," to the Paris Agreement, but Pope Francis has taken a keen interest in climate. In 2015, he released his encyclical on the subject, Laudato Si.
What they're saying: "I think his Holiness speaks with a moral authority that is quite separate. It's unique and we need all the power we can bring to the table," Kerry told the Vatican News.
4. Kerry makes waves with climate tech claims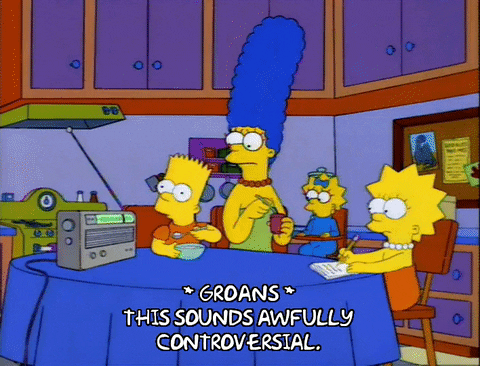 Kerry waded into treacherous waters with comments about how much new tech is needed to fight global warming.
Driving the news: Here's part of Kerry's BBC interview that aired Sunday...
"I am told by scientists...that 50% of the reductions we have to make to get to net-zero, by 2050, or 2045, as soon as we can, 50% of those [emissions] reductions are going to come from technologies that we don't yet have."
Why it matters: That irked some activists and experts, who see it at odds with what's possible with the aggressive deployment of mature tech.
It's the latest flare-up of climate-world tensions over how much innovation is needed (though Kerry also pushes accelerated steps with existing tools).
Driving the news: Influential activist Greta Thunberg and prominent climate scientist Michael Mann were among several who criticized Kerry's comments.
"Great news! I spoke to Harry Potter and he said he will team up with Gandalf, Sherlock Holmes & The Avengers and get started right away!," Thunberg tweeted.
The other side: Jason Bordoff, who heads a Columbia University energy think tank, said people are "way overreacting."
If Kerry had simply added that more tech was needed "at commercial scale," the comment would have been spot-on, he argues.
"[W]e need innovation, lots of it, to get anywhere close to net zero," Bordoff tweeted.
The big picture: A Kerry aide noted to Axios his remarks are consistent with International Energy Agency findings.
IEA head Fatih Birol said last month: "IEA analysis shows that about half the reductions to get to net zero emissions in 2050 will need to come from technologies that are not yet ready for market."
5. Quote of the day
"Imposing a global carbon tax on cryptocurrency would be a formidable challenge, but there may be no other way to monetize the pollution caused by this energy juggernaut."
Who said it: That's from a letter to the New York Times by Philip Warburg, a senior fellow at Boston University's Institute for Sustainable Energy.
Why it matters: Carbon emissions linked to bitcoin and other cryptocurrencies are coming under fresh scrutiny.