Axios Generate
January 29, 2019
1 big thing: Global warming's red state toll
Many regions facing the biggest economic threats from global warming voted for President Trump and GOP candidates in the 2018 midterms, new analysis released via the Brookings Institution shows.
Why it matters: It highlights how lots of areas facing the greatest peril are backing policymakers who oppose strong federal steps to cut emissions.
But the authors argue that the granular data offers a political opportunity to push for climate policies — if advocates can get the message right.
What they did: The paper uses data on projected long-term harm and benefits by region from the Climate Impact Lab research consortium.
They examined changes in farm yields, coastal damage from rising seas, heat-related threats to workers, and more.
The authors grafted those projections onto voting patterns in recent elections.
What they found: "Activists who want to change the political equation can derive a clear strategy from the harm data: Work in the reddish swing states by focusing spotlights and cost accounting on the severe economic effect wrought by climate change," the paper states.
"Party attitudes on climate change could shift quickly there as people are confronted with climate reality," argues the analysis titled, "How the geography of climate damage could make the politics less polarizing."
By the numbers: 9 of the 10 states facing the biggest long-term losses in county income voted for Trump in 2016, including Florida, Mississippi, Louisiana, Arkansas and Alabama, the analysis states.
Counties that voted for Trump will face, by the end of the century, average GDP loss of 4.8%, compared to 3.3% in counties that Hillary Clinton carried, the paper estimates.
In congressional districts that backed Republicans last November, residents face an average 4.4% hit to regional income, compared to a 2.7% loss projected for districts that backed Democratic candidates.
The bottom line: "Drill down on the political geography of climate damage and it becomes clear that in much of the country Republicans are voting for people who are opposed to climate policy, even as they are most exposed to climate impacts," the paper states.
2. Unpacking Trump's Venezuelan oil move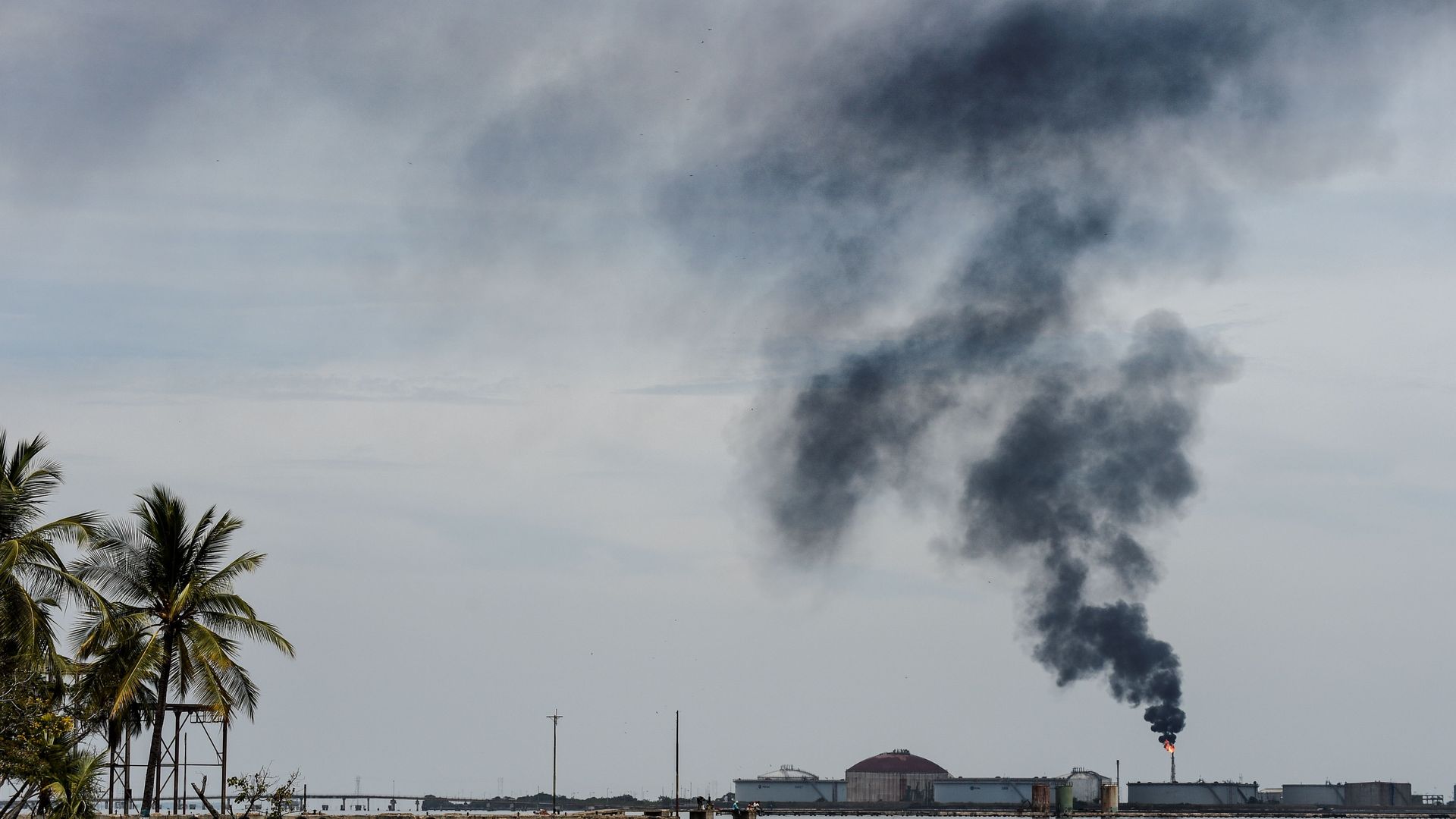 The stocks of refiners Valero and Chevron, two big buyers of Venezuelan crude, barely moved after the White House rolled out major sanctions against the country's state oil company PDVSA.
Why it matters: The muted response signals how the new sanctions, while a major escalation, aren't going to upend refining markets or spike prices for now.
Why? There's at least two reasons: The Treasury Department orders give refiners several months to wind down purchases, and refiners could see this coming.
Valero, the second-largest U.S. importer of Venezuelan crude after PDVSA subsidiary Citgo, said in a statement that it "will re-optimize our crude supply to minimize any resulting impacts."
What they're saying: "The U.S. government has gone to great lengths to try to limit the implications for the operations of CITGO and the U.S. Gulf Coast refining industry," sanctions expert Elizabeth Rosenberg said in this helpful S&P Global Platts explainer.
But Rosenberg, a former Treasury adviser, added: "Nevertheless, the new financial pressure plan will have tremendous effects for US firms who are scrambling to evaluate how PDVSA and Maduro will react and whether pressure on US energy product sales to Venezuela will be next."
What's next: The U.S. was importing over a half-million barrels of Venezuelan crude per day as of late 2018, but refiners will look to other sources.
"If sanctions are fully imposed, flows of heavy crudes into the US are most likely to increase from Mexico, Canada, Saudi Arabia and Iraq, according to analysts," S&P Global Platts writes.
Threat level: ClearView Energy Partners said in a note that even with the 3-month wind-down, if Venezuelan President Nicolas Maduro cuts exports to the U.S., "Gulf Coast refiners could be forced to bid early for heavy crude at premiums that reflect logistics costs."
"In addition, a shortage of diluent could accelerate Venezuela's crude declines, creating potential for market tightness in 2Q2019 ahead of summer driving season and the next Iran sanctions window in May … if Maduro lasts that long."
Go deeper:
3. The corporate renewables buying spree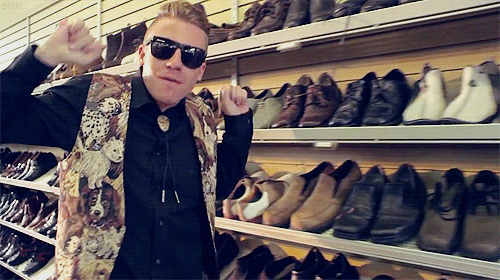 Corporations worldwide signed contracts to buy 13.4 gigawatts of renewable power last year, more than doubling the 2017 total, the consultancy BloombergNEF said in a new report.
Details: Over half the 2018 total came in the U.S.
"Corporations have signed contracts to purchase over 32GW of clean power since 2008, an amount comparable to the generation capacity of the Netherlands, with 86% of this activity coming since 2015 and more than 40% in 2018 alone," BNEF head of corporate sustainability Jonas Rooze said in a statement.
Why it matters: The report underscores how direct corporate procurement, led in the U.S. by Facebook and other tech giants, is becoming an important driver of wind and solar growth.
4. AVs, EVs and the future of gasoline demand
A new Morningstar report says that the rise of autonomous and electric vehicles may steeply cut U.S. gasoline demand in coming decades.
Why it matters: The report adds to analysts' efforts to game out how interlocking changes in mobility will affect fuel demand and, by extension, greenhouse gas emissions.
What they found: They project that the introduction and adoption of autonomous vehicle tech will cut ride-hailing costs a lot, although total vehicle mileage likely rises as consumers use ride-hailing and car-sharing more.
That's due to miles driven by AVs with no passengers, along with ride-hailing cannibalizing public transit, walking and bikes.
But, but, but: The growth of EVs more than offsets the rise in fuel use from more traveling.
By the numbers, per the report:
Gasoline demand could fall by 70% by 2050.
Ride-hailing could account for more than 1/5 of light-duty vehicle miles traveled by 2050.
A "base case" scenario envisions a massive rise in EV sales, one that vastly outstrips the latest (and pessimistic) Energy Information Administration outlook.
EVs could account for 45% of U.S. light-duty sales in 2050, with hybrids and plug-in hybrids taking another 45%.
5. EV news: Tesla, Porsche, Rio Tinto
Tesla: Via the Financial Times, "Saudi Arabia has slashed its exposure to Tesla less than four months after the carmaker's chief executive Elon Musk settled fraud charges over his claim the kingdom was ready to back a management buyout."
Porsche: Per TechCrunch, "Owners of the upcoming Porsche Taycan will get three years of free charging at hundreds of Electrify America public stations that will blanket the U.S. in the coming months."
Porsche said Monday that the Taycan will be able to add more than 60 miles of range in 4 minutes, claiming in a release that it's "the fastest in today's automotive market."
Electrify America, like Porsche, is part of the VW Group.
Why it matters: "The Porsche Taycan, which is coming later this year, is hotly anticipated, even without the free access to Electrify America's network. But the agreement, along with an additional $70 million investment to add DC fast chargers to Porsche dealerships, shows the automaker wants to ensure this electric bet pays off," TechCrunch notes.
Rio Tinto: Via Bloomberg TV, the mining giant is increasing its work to develop materials needed for EV batteries, including a lithium project in Serbia that could break ground next year and meet 10% of global demand in 2023.
6. Capitol Hill notes: AOC and Joe Manchin
House: Via Quartz, there's a climate-related dustup between the high-profile lefty Rep. Alexandria Ocasio-Cortez and 3 of the country's tech behemoths. Per the report...
On Friday (Jan. 25) she sent a letter, along with fellow US representative Chellie Pingree of Maine, to the CEOs of Microsoft, Facebook, and Google, expressing her disappointment in the companies' decision to sponsor LibertyCon, a libertarian student conference that was held in Washington earlier in January, and included an event devoted to climate change denial.
Quick take: At risk of reading too much into one letter, the decision to criticize the tech giants despite their climate and green energy moves — like this Facebook pledge — is a sign of how much some Democrats will prioritize global warming in the new Congress.
But, but, but: Google and Facebook pointed out to Quartz that sponsoring a conference is not an endorsement of everything discussed there.
* * *
Senate: West Virginia Sen. Joe Manchin is staffing up as he moves into the role of top Democrat on the Energy and Natural Resources Committee.
Here are two hires reported by E&E News and confirmed by Axios:
Renae Black will be the committee's Democratic general counsel. She previously worked for the Senate Commerce, Science and Transportation Committee, and had a prior stint at the energy committee too, among other gigs.
Luke Bassett will be an energy policy aide on the panel. He's coming over from the left-leaning Center for American Progress, and also worked at the Energy Department while Barack Obama was president.
The intrigue: Climate activists aren't big fans of the pro-coal Manchin, but E&E's piece says Bassett's hire "may offer a symbol of the seriousness that Manchin is taking his position's responsibility to address climate change."
7. Parsing Germany's big move on coal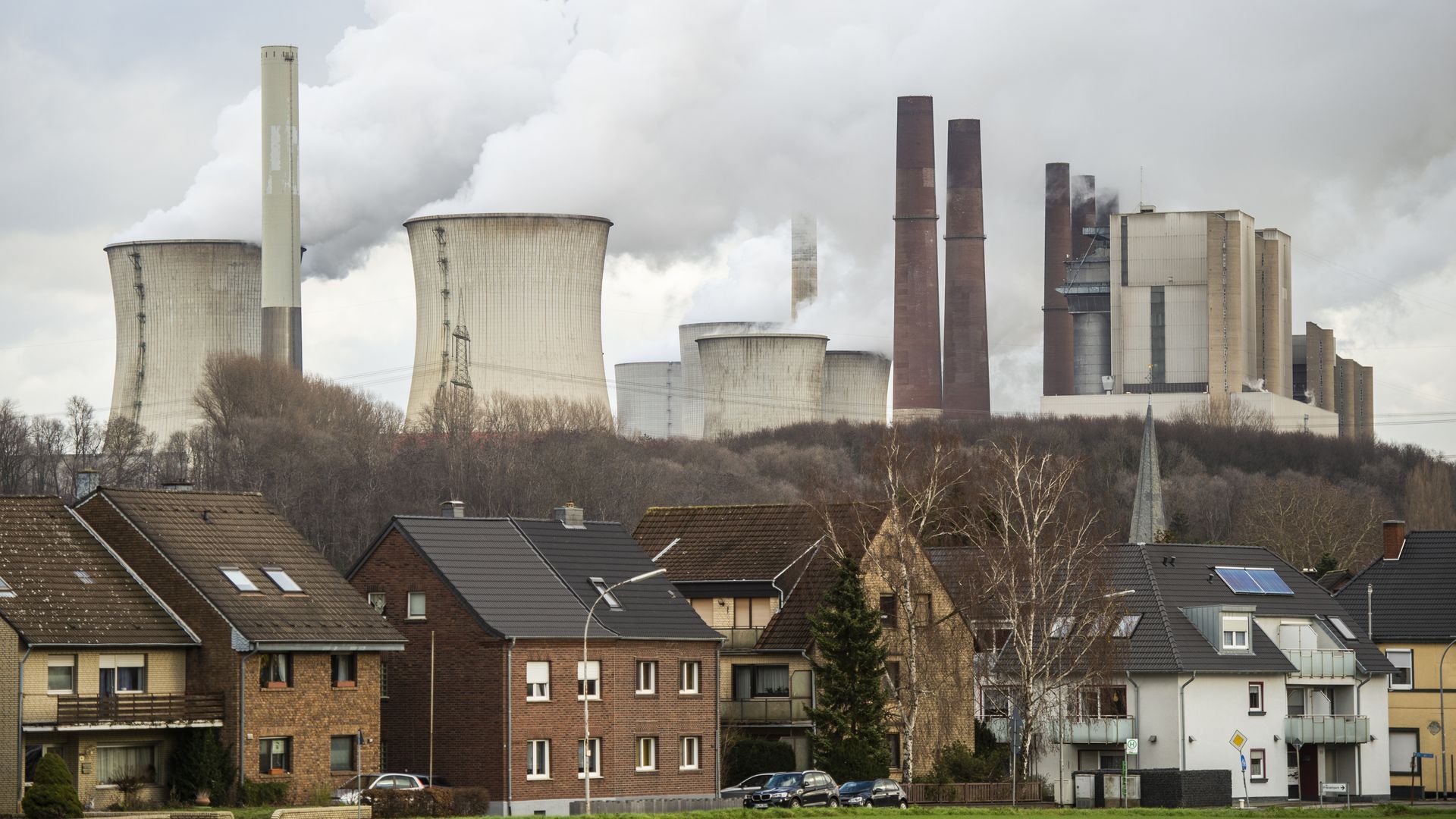 Axios Expert Voices contributor Justin Guay of the Sunrise project, a climate advocacy group, takes stock of Germany's plan to phase out use of coal fired power by 2038.
Where it stands: The agreement includes near-term plans to eliminate 12 gigawatts of existing coal plants in the next four years, equivalent to 25% of the country's fleet.
Why it matters: According to the Intergovernmental Panel on Climate Change, the developed world must phase out its coal fleet no later than 2030 for the world to avoid more severe consequences climate change.
The intrigue: Given that Germany is considered the industrial powerhouse of Europe, this announcement could send a powerful signal to other countries about the urgency to transition to renewable energy.
Germany is also symbolically important because the "Energiewende," its plan to transition off nuclear power, has become a model that many nations around the world have followed, leading them to phase out nuclear first without addressing the more pressing problem of coal.
The move will likely make an impression across Asia, which is currently undergoing the last bouts of coal expansion.
Go deeper: Read Guay's full post in the Axios stream.