Good morning, and welcome to my guest host edition of Generate. Thanks to Ben, who helped out even while en route out of town, and Steve LeVine for his insight into Tesla's earnings.
I also want to hear your insights, tips, and gripes at amy@axios.com. Now let's get to it...
https://www.axios.com/newsletters/axios-generate-75bde9dd-9430-4eac-b0f2-6bf28a1e1b93.html?chunk=0#story0
Chaos clouds Washington's biggest policy change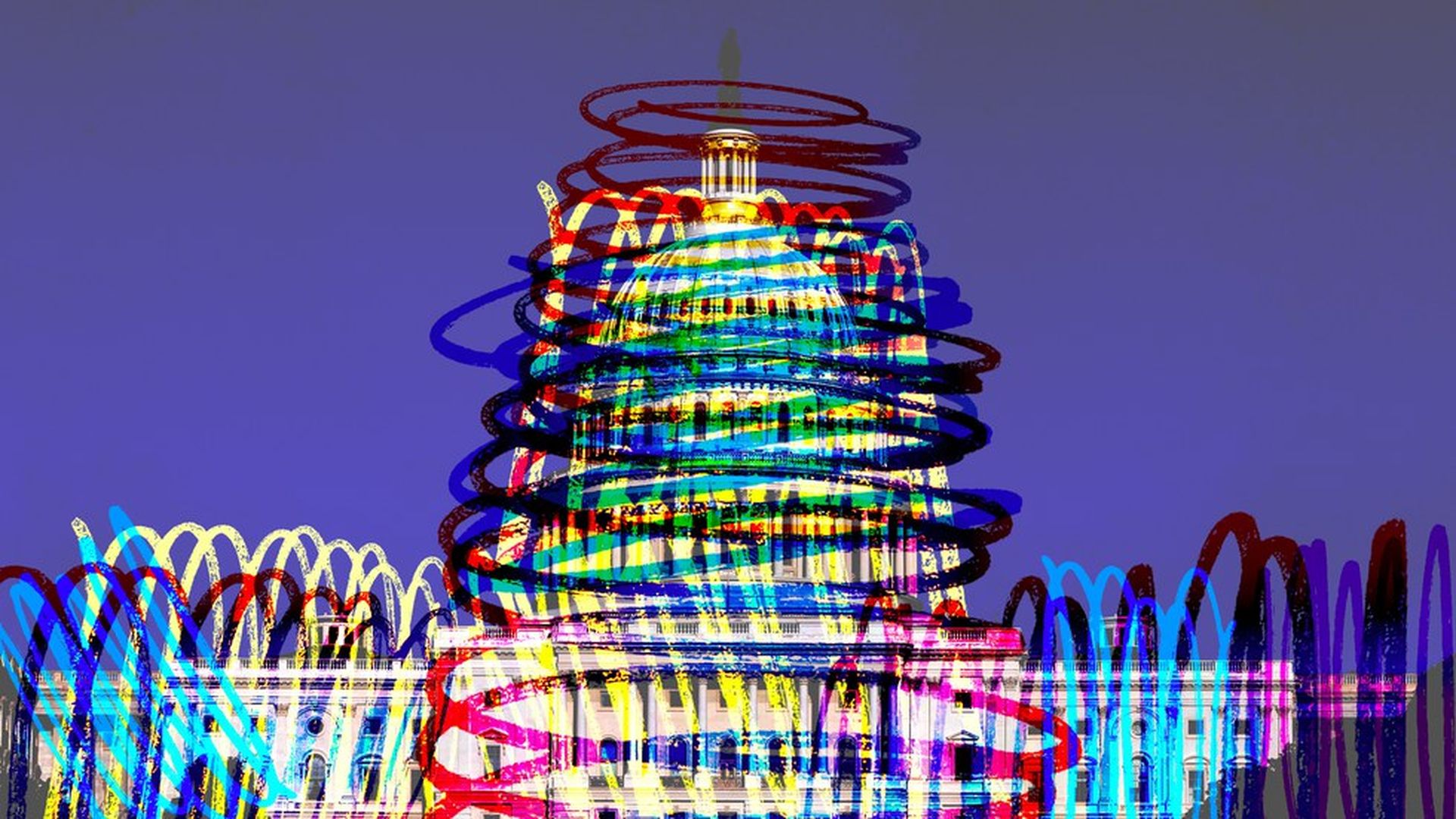 An unrelenting barrage of chaotic news coming out of Washington is distracting from a quieter revolution: A near complete reversal of America's energy and environmental policies.
Why it matters: These distractions are creating problems for people on both sides of the policy divide. It hurts environmentalists because the chaos sucks all the oxygen out of the room, but there's also a spillover to industry as nominees for key agency slots are caught up in the churn.
Read the rest of my big-picture think piece in the Axios stream.
https://www.axios.com/newsletters/axios-generate-75bde9dd-9430-4eac-b0f2-6bf28a1e1b93.html?chunk=1#story1
Where oil, coal, ethanol flows across America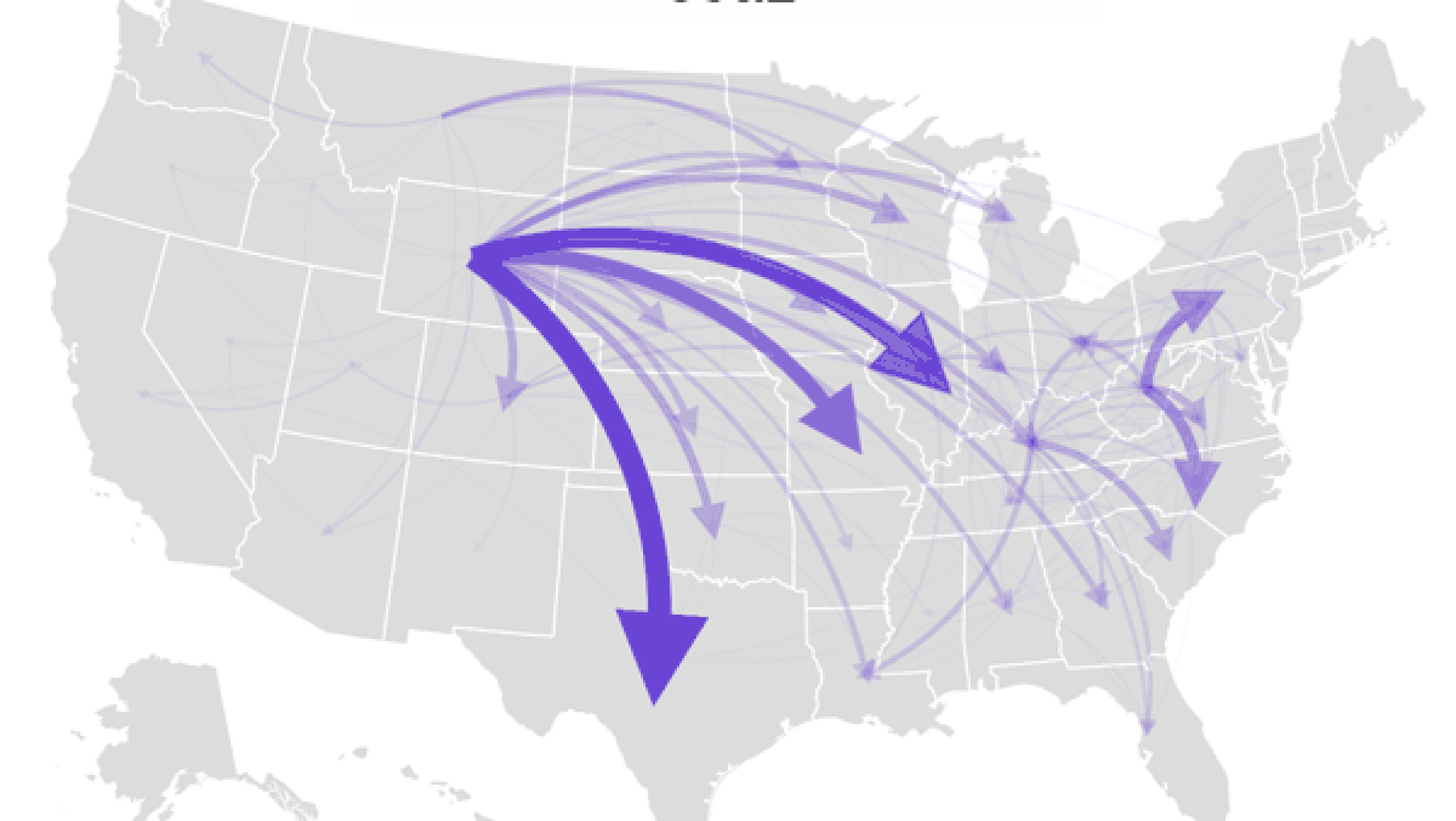 Check out this cool and useful graphic showing the what and where of the flow of American goods, done by Axios visual and graphics guru Chris Canipe. Some highlights from his piece, which is interactive on the Axios stream:
Fossil fuels are by far the most-shipped commodity within the U.S. Coal, gasoline, fuel oils, and natural gas represent one-third of all freight traffic in 2015.
The vast majority of coal in the U.S. is produced in Wyoming — not Appalachia — and shipped within the Midwest.
Iowa dominates the alcoholic beverages category, but only because it also covers "denatured" alcohol, which includes corn-based ethanol.
https://www.axios.com/newsletters/axios-generate-75bde9dd-9430-4eac-b0f2-6bf28a1e1b93.html?chunk=2#story2
Earnings highlights: Tesla and Southern Company
Earnings season for the second quarter wears on. Here are some latest highlights:
Tesla beat investor expectations.
It notched an adjusted loss of $1.33 per share, better than the $1.82 loss per share analysts expected, fueled by strong sales of its high-end Model S and Model X vehicles.
It increased vehicle deliveries by more than 50%.
Its net loss increased to $336 million.
It reported a negative free-cash flow of $1.16 billion, less than the $1.3 billion analysts projected. But it was still a quarterly record, and nearly double the amount Tesla went through in the first quarter, Bloomberg reports.
One level deeper: My colleague Steve LeVine shares his insight: The $35,000 Model 3 is important both to Tesla and the market. If it succeeds in capturing large, year-after-year sales, Musk's big bet on creating a new carmaker will be a stunning success; conversely, if sales are only middling or peter out, Tesla will probably fail — there does not appear to be a Plan B. As to the market, the Model 3 has driven almost every major carmaker on the planet to plan their own electrics.
Southern Company is under an unforgiving spotlight for pulling the plug on a high-profile "clean coal" plant in Mississippi, and for its skyrocketing costs to build a pair of nuclear reactors in Georgia. Key facts from this WSJ article:
It's estimated to now cost more than $25 billion to build the reactors, compared to an initial estimate almost a decade ago of $14 billion.
It's expected to make a recommendation to state regulators about whether to complete the two reactors later this month.
It posted a $1.38 billion loss for the second quarter of this year, compared to a $623 million profit this time last year. The difference? The company's $2.8 billion pre-tax charge for its clean coal plant going awry.
Our thought bubble: Without ever talking about climate change, Southern Company bet big on these two technologies -- carbon capture and nuclear power -- that would go a long ways in helping cut emissions, and also would have been helped financially by a price on emissions. President Trump is doing away with any climate policy, and cheap natural gas is cementing its dominance in the power sector. This quarter's earnings are a stark culmination of these bad bets.
https://www.axios.com/newsletters/axios-generate-75bde9dd-9430-4eac-b0f2-6bf28a1e1b93.html?chunk=3#story3
House climate caucus adds senior Republican
My Axios colleague Ben Geman reports...
Heating up: The bipartisan Climate Solutions Caucus has added Republican Rep. Ed Royce of California, who is chairman of the Foreign Affairs Committee, according to activists tracking membership of the group.
The addition of Royce and Democratic Rep. Derek Kilmer of Washington brings the caucus' membership to 52, equally divided between the parties, the Citizens' Climate Lobby said Wednesday.
Why it matters: The addition of a powerful Republican adds weight to the group led by GOP Rep. Carlos Curbelo and Democratic Rep. Ted Deutch. The growth of the caucus is a rare bright spot for advocates seeking more GOP interest in addressing global warming. For instance, former VP Al Gore noted the group's ongoing expansion in an interview on the podcast from Pod Save America that aired July 29.
Yes, but: The group has steered clear of taking positions in thorny climate policy battles. It has not advocated for measures that many Democrats and activists call crucial for deeply cutting emissions, such as regulation of coal-fired power plants and imposing a price on carbon.
What's (possibly) next: Former Energy and Commerce Committee chairman Fred Upton told Axios recently that he's weighing whether to join the group.
https://www.axios.com/newsletters/axios-generate-75bde9dd-9430-4eac-b0f2-6bf28a1e1b93.html?chunk=4#story4
Lightning round: EPA delay, Perry rumors
Here's the latest on other news you should know about.
Emissions rules: The EPA is reversing the one-year delay it gave states to comply with its ozone standard, AP reports.
Our thought bubble: This is the first time EPA administrator Scott Pruitt has reversed a step he had taken to roll back regulations put in place by the last administration (to be clear, courts have forced Pruitt's hand before). Pruitt was facing lawsuits from states for his delay, and this move shows his limits in these areas.
It could be an encouraging sign to environmentalists and others that there is room to negotiate on some more traditional pollution issues like ozone, or ground-level ozone, whose standards are required by law to be updated every five years.
Potential Perry move: Energy secretary Rick Perry is in the running to lead the Department of Homeland Security, Bloomberg reported Wednesday, although Environment & Energy Daily and the department's Twitter account both suggested otherwise.
Our thought bubble: Perry is not wedded to the DOE quite like Pruitt is at the EPA. He is also a natural fit for the DHS post given his experience with the border in Texas. But if he takes the gig, it would mean even more uncertainty at a department already broiled in a lot of it.
Coal mine: The country's biggest coal producing state, Wyoming, just blocked a permit for a new coal mine, SNL reports.
Why it matters: The move provides a glimpse into the future in coal country. Wyoming is the country's biggest producer of coal — and even it isn't rushing to double down on coal anymore.
More quick headlines:
Senior EPA official publishes resignation memo targeting Trump and Pruitt.
Gap in sanctions passed by the U.S. in 2014 allows Western oil companies to tap Russian resources, Reuters reports.
Shift to electric cars to shake up metals industries, Bloomberg reports.
https://www.axios.com/newsletters/axios-generate-75bde9dd-9430-4eac-b0f2-6bf28a1e1b93.html?chunk=5#story5
DOE past and present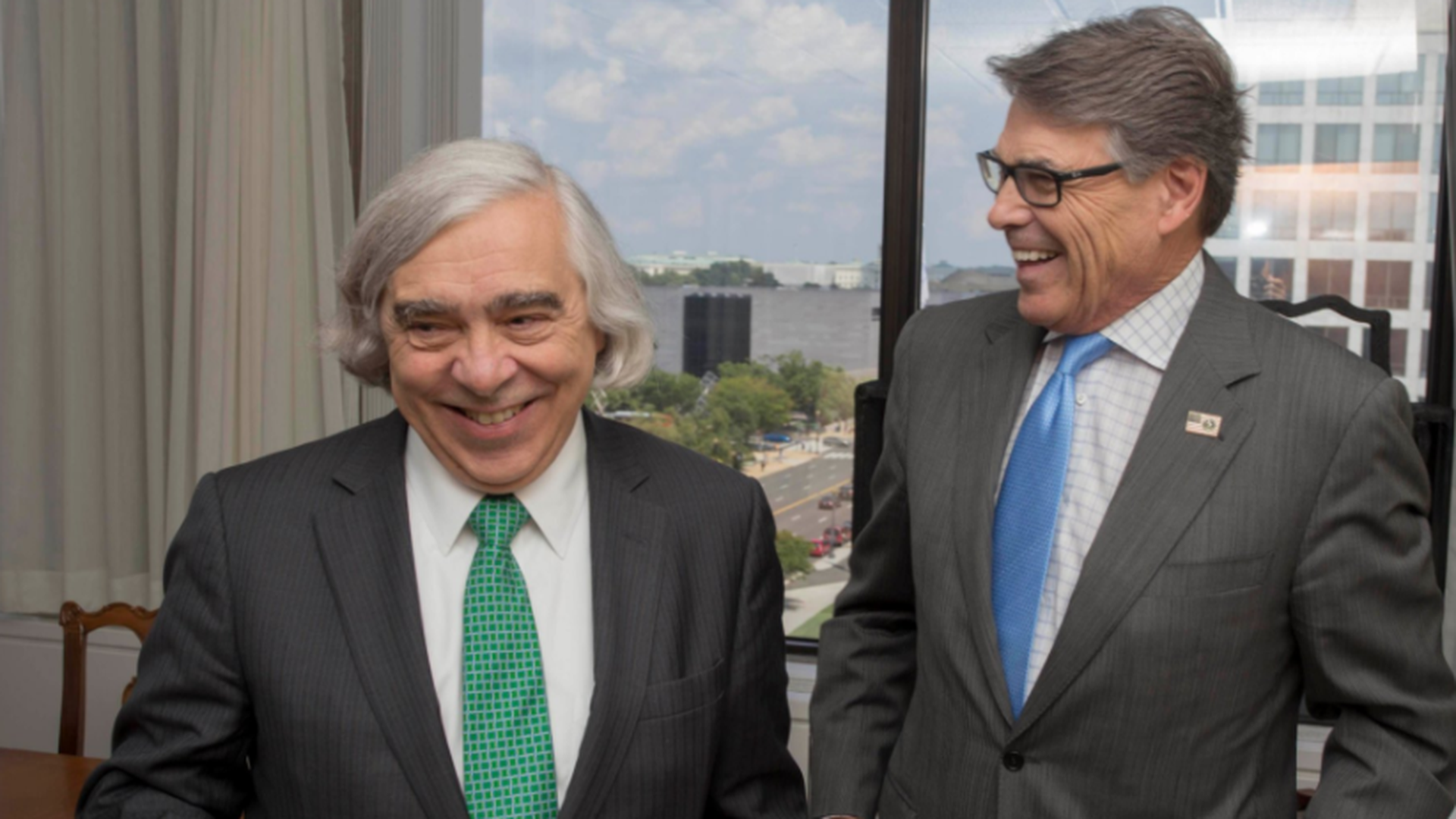 Ben reports again...
Perry met with Obama-era predecessor Ernest Moniz on Wednesday when Moniz was in Washington for a ceremony honoring his service at the Energy Department.
Perry tweeted the photos above of their meeting.
"Secretary Perry enjoyed hosting former Secretary Moniz in his office today before his portrait unveiling. During the meeting, the two secretaries discussed a wide array of topics including their shared interest in the bright future of civil nuclear energy," DOE spokesman Shaylyn Hynes tells Axios.
Why it matters: Optics. The public camaraderie with Moniz, a nuclear physicist, arrives a week after a Vanity Fair story accused the Trump regime of failing to tap institutional knowledge at DOE, which has a vital national security mission.
Perry's aides
strongly disputed
the Vanity Fair story.
https://www.axios.com/newsletters/axios-generate-75bde9dd-9430-4eac-b0f2-6bf28a1e1b93.html?chunk=6#story6
One funny thing: an amicus brief (seriously)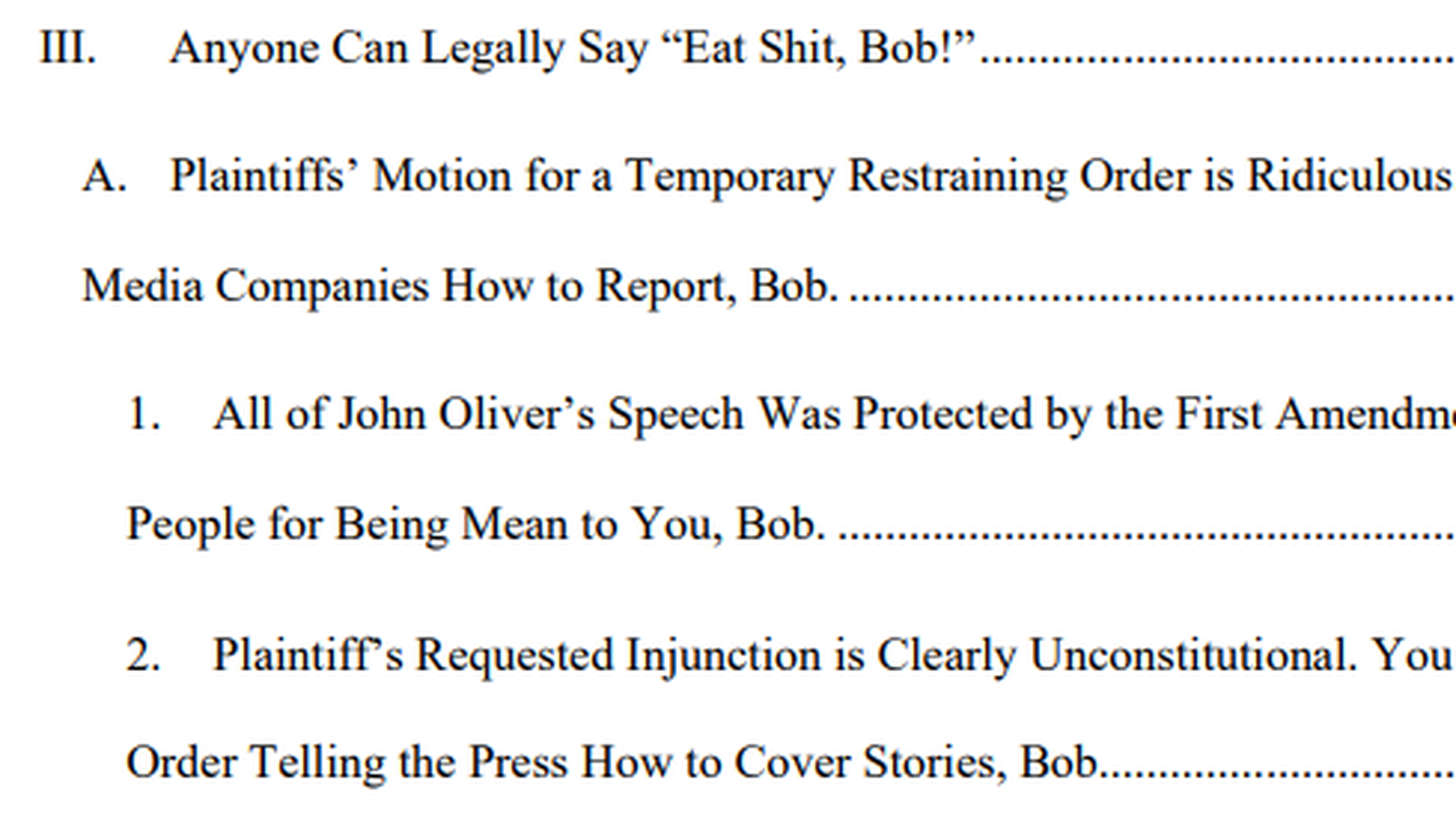 The ACLU announced they were filing an amicus brief this week backing up John Oliver's First Amendment rights in a lawsuit filed by coal mining company Murray Energy over the comedian's recent episode about coal. Check out a taste of its humor above, and click this link to laugh for probably the first time ever while reading a legal brief (no offense to all the lawyers out there).
No word on whether Bob Murray, CEO of the company and close outside adviser to Trump, found it funny.