Axios Generate
November 07, 2018
Good morning and welcome back. Please check the Axios stream for updated election coverage all day.
But yesterday wasn't only election day. Nov. 6 was also the 1990 release date of The Scorpions' "Crazy World." So let's mark the electoral tumult with this cheesy-yet-very-good fare...
1 big thing: The energy stakes of Dem control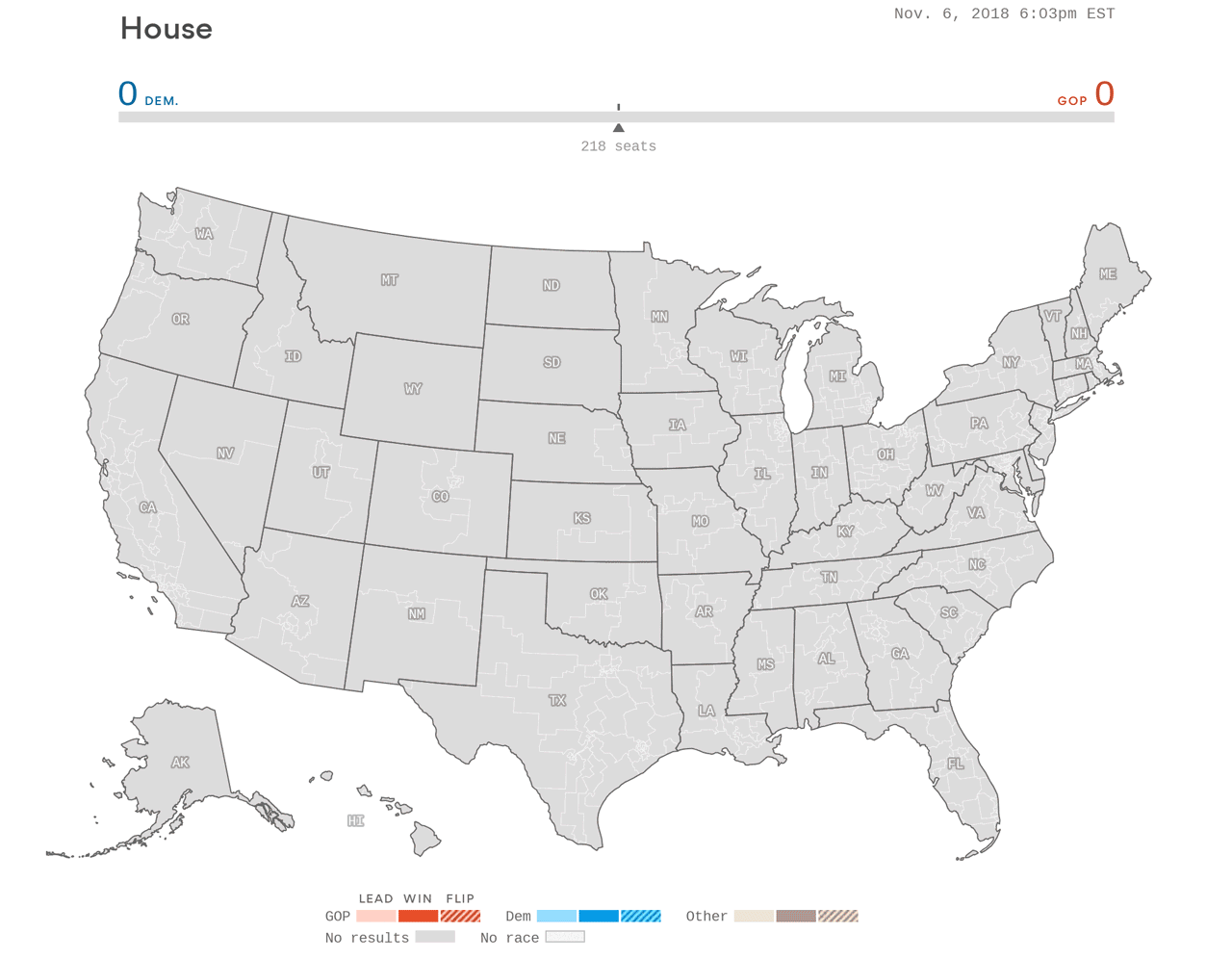 The House takeover by the Democrats will bring intense new congressional oversight of President Trump's moves on energy and climate change.
Why it matters: House Democrats can now set the agenda and even issue subpoenas.
Some of the things I'm expecting are probes into topics like Interior and EPA moves to roll back Obama-era regulations; plans to prop up uneconomic coal-fired power plants; and the administration's treatment of climate science.
Also look for Democrats to dive into ethics allegations surrounding Interior Secretary Ryan Zinke and perhaps even former EPA boss Scott Pruitt.
And House Minority Leader Nancy Pelosi, now in line to become the next House speaker, plans to reconstitute some version of the select committee on global warming created when Democrats won the House in 2006. (Republicans disbanded it after they regained power in 2010.)
Threat level: While Democrats can make life tougher for Trump cabinet officials, it remains to be seen how much they can slow down the agenda.
"Authorizing committees can take up Executive Branch bandwidth with oversight hearings. Appropriators can constrain Executive branch options with riders and by limiting reprogramming requests."
— Kevin Book, managing director, ClearView Energy Partners
The Houston Chronicle reported earlier this week that ahead of the Dems' win...
"[L]obbyists in Washington are already gearing up for an oversight process expected to delve into how the administration went about moves such as easing limits on methane emissions and the expansion of lease sales on federal lands."
And Utility Dive makes this point about Rep. Frank Pallone, the New Jersey Democrat likely to chair the powerful House Energy and Commerce Committee:
"Pallone has been a forceful critic of the White House's proposed support packages for coal and nuclear plants in hearings this year, and could move to subpoena records from DOE and other agencies showing how those plans were crafted."
The intrigue: Democrats seem more likely to keep the focus on the Trump administration than prioritize a sweeping legislative package on carbon pricing and energy.
It's a very different landscape from the late 2000s, when Democrats had unified control of Washington and Pelosi steered a big cap-and-trade bill through the House. (The effort collapsed in the Senate and never made it to then-President Obama.)
Yes, but: That said, look for some legislative efforts on zero-carbon energy. One area is likely to be a push to include various low-carbon energy provisions in an infrastructure package.
And as the Washington Examiner reported late last night, Democrats see the climate-related oversight work paving the way for a wide legislative push if the politics become more favorable in 2020.
2. Oil and power industries notch ballot wins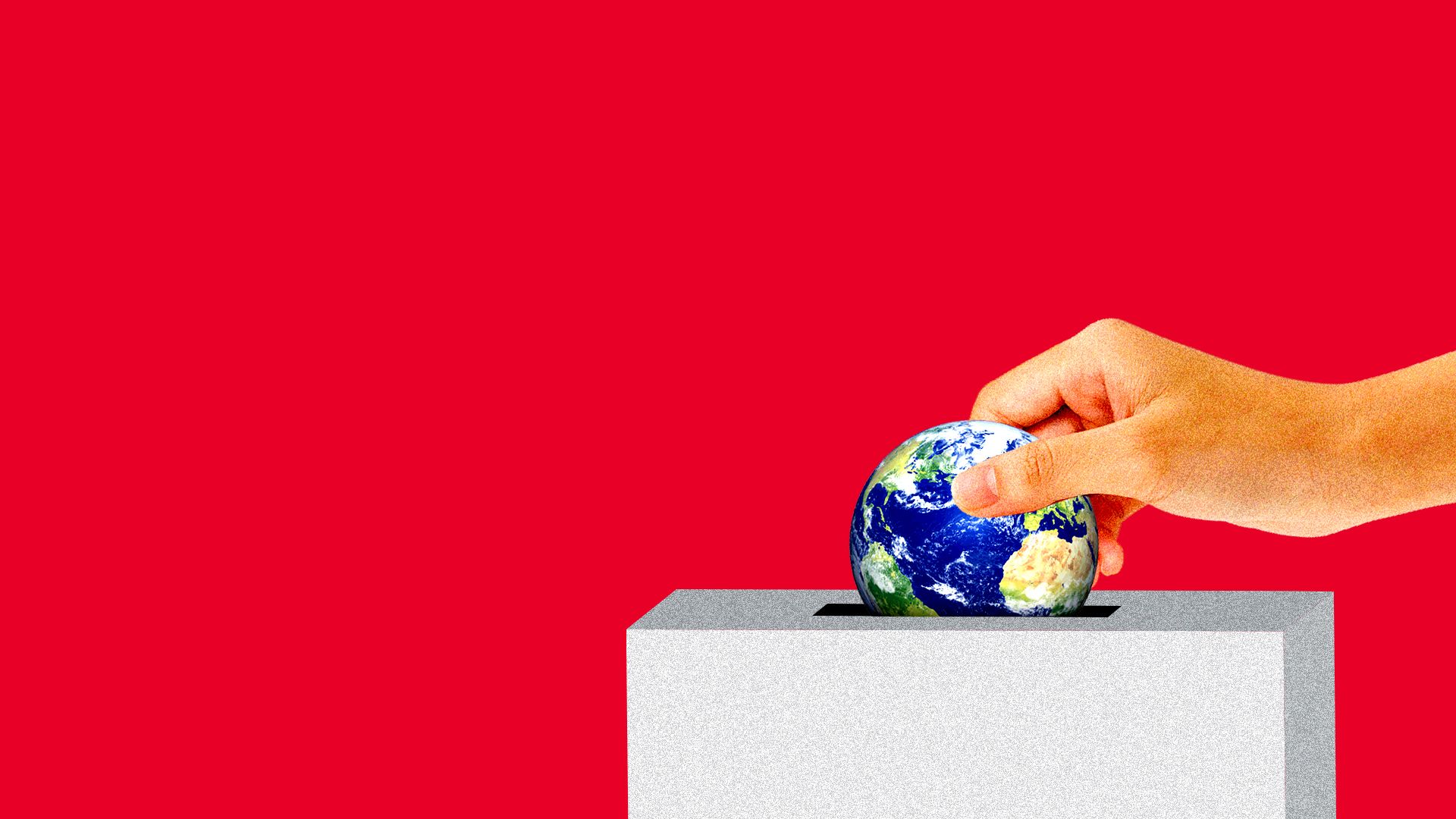 The oil industry and a big utility fended off 3 ballot initiatives that would have been bad for their businesses after pouring millions of dollars into separate efforts across a trio of Western states, Axios' Amy Harder reports.
Why it matters: The industry wins are stark examples of how money-fueled negative messaging can persuade voters. It also shows how fights over energy policy have moved to the states as the issue remains mostly off the table in D.C.
Details:
Colorado's proposal would have nearly banned new drilling in many parts of Colorado after roughly tripling the required distance between buildings and drilling to 2,500 feet, per the Denver Post.
Washington's proposal would have imposed a carbon fee on large emitters to then fund a range of clean-energy initiatives, according to the Seattle Times.
In Arizona, the proposal would have increased the state's requirement for renewable-energy electricity to 50% by 2030, up from the current 15% goal by 2025, per local news outlet KGUN.
By the numbers: Collectively, incumbent energy companies spent nearly $100 million fighting the proposals.
Oil companies including Anadarko and Noble Energy, which have big footprints in Colorado, spent $30 million there.
BP and Chevron were among the big funders making the carbon fee fight the most expensive one in Washington state's history.
Arizona's biggest utility, Arizona Public Service, has put $30 million into fighting the expansion of renewable-powered electricity in that state, per the Washington Post.
Yes, but: At least 2 big energy-related ballot initiatives did pass though.
A ballot initiative in Nevada, which did not face much opposition, passed, increasing its renewable-electricity requirement, per local outlet KTNV.
A ballot measure in Florida that bans offshore drilling in state waters passed (alongside not vaping inside), per Florida Today.
What's next: The Washington and Colorado fights were largely seen as bellwethers for whether other states could pass similar policies, so losses there are a blow to any momentum.
This was Washington state's second time attempting to pass by ballot a price on carbon emissions. Voters also rejected the measure at hand 2 years ago, and that was without much oil-industry opposition. Washington's Democratic governor, Jay Inslee, told me earlier this summer he plans to keep trying at the state legislature.
The fight over fracking in Colorado has been going on for years, so don't expect this tension to go away either. Newly elected Democratic Gov. Jared Polis had been a vocal opponent of drilling close to homes, so expect activists to take their cause directly to him. (However, he did oppose the ballot measure, showing the industry's influence in the state.)
Go deeper:
3. GOP climate group loses leader and more
Florida GOP Rep. Carlos Curbelo lost re-election Tuesday to his Democrat challenger, Debbie Mucarsel-Powell.
Why it matters: As Amy noted last night, Curbelo co-founded the bipartisan Climate Solutions Caucus, and more broadly has been something of a maverick GOP voice on climate change.
More from her item...
He represents the tip of Florida, a swing district whose residents regularly experience rising sea levels, one of the clearest and most present impacts of climate change.
Curbelo introduced legislation in July that taxes carbon emissions, the first substantive climate legislation by a Republican in a decade.
The big picture: The Climate Solutions Caucus is losing a large chunk of its GOP lawmakers thanks to Democratic gains last night and retirements.
Right now it has 90 members split evenly between the parties. But per ClearView Energy Partners, Democrats defeated 16 GOP members of the caucus. And roughly a half-dozen more are retiring.
What's next: "We're expecting the caucus will continue despite Curbelo's loss. We're confident another Republican will step up to co-chair the caucus," said Steve Valk of the Citizens' Climate Lobby, which works with the House group.
The intrigue: The now-ousted Curbelo and the group occupy an unusual spot in climate policy and politics.
To its supporters, the group is an important effort to shift the GOP's entrenched skepticism of climate science and alter its posture on emissions-cutting policies.
But detractors call it a paper tiger that gives cover to Republicans who do nothing to challenge party leaders. Last summer nearly all its GOP members backed a non-binding resolution attacking the idea of CO2 taxes.
Go deeper:
4. What's next for OPEC
State of the market: Oil prices are climbing on Wednesday morning with Brent crude back above $73-per-barrel.
As Reuters notes, prices are getting a lift from reports that Russia and Saudi Arabia are in talks about cutting output next year.
Bloomberg reports on where things stand with OPEC...
"Ministers from the group gathering in Abu Dhabi this weekend will discuss the possibility of cutting production again next year, according to delegates, a move that would mark an abrupt end to six months of supply increases."
5. Petro number of the day: 12.1 million
12.1 million barrels per day: That's the updated Energy Information Administration forecast for daily U.S. crude oil production next year, a rise of 300,000 bpd over last month's estimate.
Why it matters: The rise shows how U.S. production has "exceeded EIA's previous expectations," said Linda Capuano, the agency's director, in a statement yesterday.
The U.S. surge — including recent data that showed production at 11.35 million bpd in August — is among the reasons why crude oil prices have been kept in check despite sanctions against Iran.
Go deeper: Reuters has more on the EIA projections here.
6. The risks of China's EV push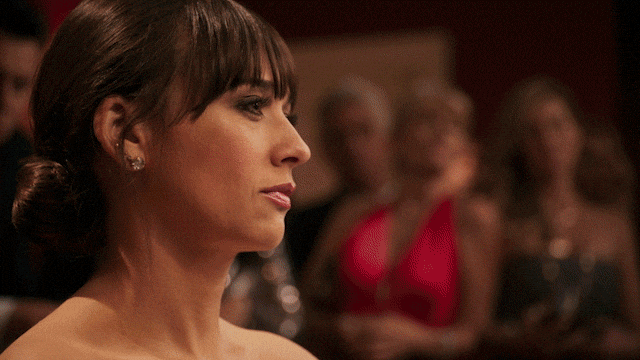 Let's take another break from the election coverage!
A pair of Center for Strategic and International Studies analysts are out with a look at China's robust government subsidies aimed at growing the electric vehicle industry — and potential unwelcome consequences.
Why it matters: China is the world's largest auto market and EV sales are growing quickly there, surpassing 1 million this year alone (by contrast, that's roughly the total ever sold in the U.S.)
By the numbers: CSIS' Scott Kennedy and Mingda Qiu calculate that between 2009 and 2017, Chinese national and state authorities invested $58 billion in the industry.
Roughly $37 billion of that is for buyer subsidies.
The remainder is for vehicle procurement, sales tax exemptions for buyers, charging infrastructure and R&D.
But, but, but: They argue that China's heavy support comes with a suite of risks. One is that with so many EV producers, it will be "nearly impossible" for any of them to become profitable in the near future.
Another risk, with so many cars rolling off the lines, is "massive overcapacity."
And that could have trade ramifications, especially if Chinese consumer interest lags, because companies could begin exporting cars at deeply discounted prices.
Between the lines: "[T]he result could be millions of Chinese cars dumped on global markets, which could threaten the livelihoods of producers up and down the supply chain that are not the beneficiaries of the Chinese state's deep pockets," they write.
Read more of the whole piece.