Good morning and welcome back! Today marks six months since the launch of this newsletter, and I sincerely want to thank you all for reading and the feedback you provide! Please keep the tips and comments coming: ben@axios.com.
I'm sure I'll get back to silly jokes and dated rock music references in the not-too-distant future. But for the moment, I wanted to re-up this list of organizations helping people affected by Harvey's terrible flooding. Ok, let's get to the news . . .
https://www.axios.com/newsletters/axios-generate-727fa5e2-dc41-4d04-afec-9064f0a79045.html?chunk=0#story0
Exclusive: Top Ryan aide lands at clean energy-focused shop
Veteran GOP aide Dave Hoppe, who was most recently House Speaker Paul Ryan's chief of staff, is joining 38 North Solutions as senior principal.
Why it matters: Hoppe, who left Ryan's office in January, brings a longtime GOP policy pro with deep Capitol Hill ties to 38 North Solutions, a consulting and lobbying shop with clients in the clean energy and technology space.
"His vast experience in public policy and political strategy complements our team's expertise in clean energy and technology innovation," 38 North Solutions chair Katherine Hamilton told Axios in an email.
He arrives amid unified Republican control of Washington and strong White House support for fossil fuels. The 38 North Solutions team already includes veteran Democratic aide Isaac Brown, who worked for powerful Democratic Rep. Henry Waxman on the House Oversight and Government Reform Committee.
More details on Hoppe:
He was chief of staff to then-Senate Majority Leader Trent Lott and later Jon Kyl when the former Arizona senator was GOP whip.
He was president of Quinn Gillespie and Associates (QGA) from 2007-2011 and later headed his own firm, Hoppe Strategies.
Who they represent: Clients include renewable power developer Invenergy and the energy storage company Stem; trade groups such as the Advanced Energy Management Association; and coalitions like the Center for Methane Emissions Solutions.
Reunion: Hamilton and Hoppe worked together at QGA before she and some others at the firm's energy practice split off years ago to start 38 North Solutions.
https://www.axios.com/newsletters/axios-generate-727fa5e2-dc41-4d04-afec-9064f0a79045.html?chunk=1#story1
Big in EVs: Nissan's new Leaf is here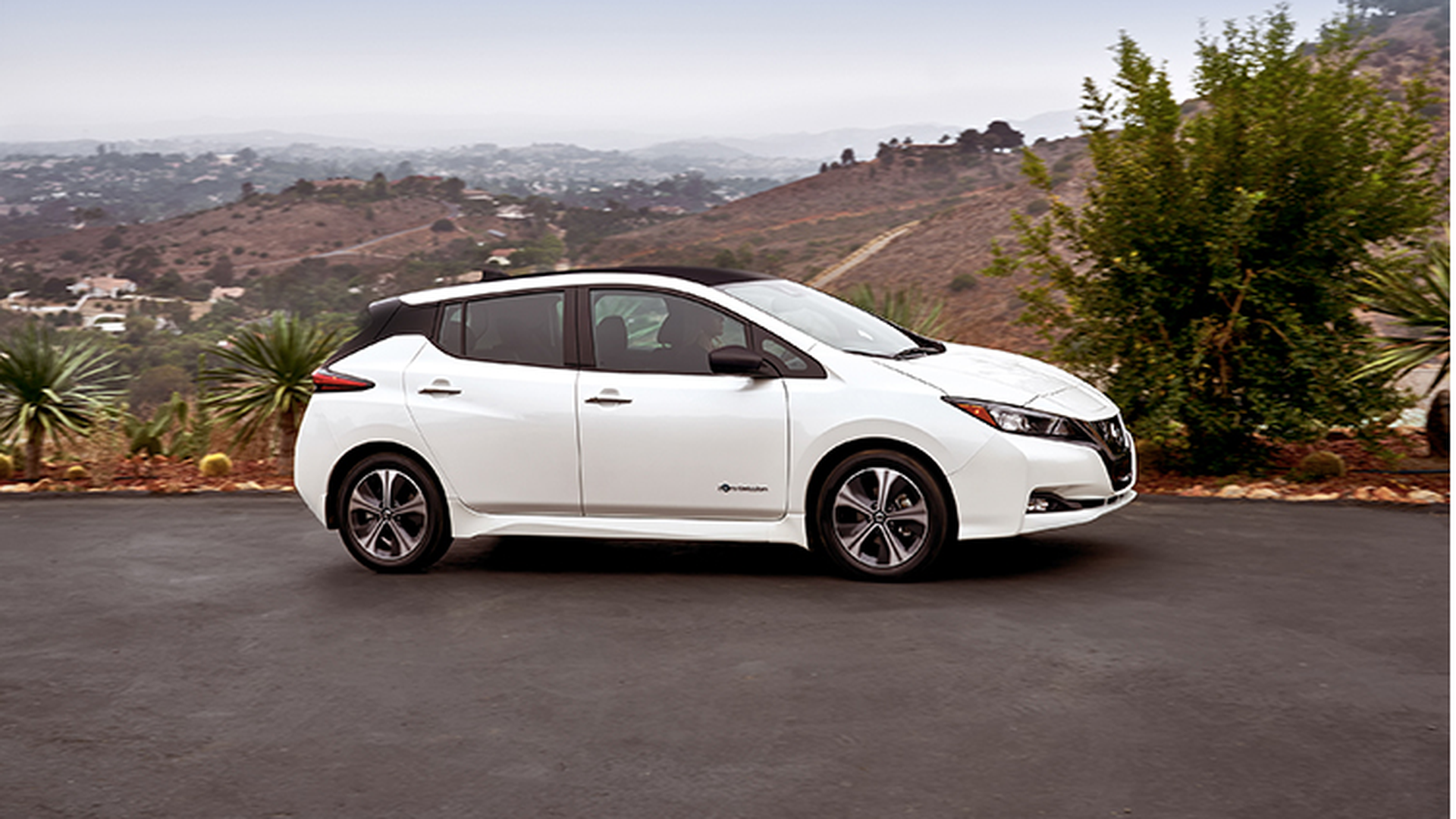 Nissan has unveiled its overhauled all-electric Leaf vehicle at a time when the growing EV market is getting more crowded and the Leaf, first introduced in 2010 and the leader in cumulative EV sales, has lost ground and buzz to Tesla.
Bottom line: The nearly $30,000 model year 2018 Leaf has a lower base price than Tesla's Model 3 or the Chevy Bolt.
Yes, but: While the new model's 150-mile range with its 40 kilowatt-hour battery pack is an improvement over its prior 107-mile range, the base Tesla and Chevy models go further per charge (220 and 238 miles, respectively).
That matters — my Axios colleague Steve LeVine, an EV expert, notes that 200 miles is an important threshold for consumers, even though very few people drive that much per day.
Nissan's bet: The lower price point, new look and suite of new features — like the single-pedal operation mode called "e-Pedal" and its "ProPILOT" assisted driving system — will prove more important to buyers than the shorter range.
"For the day to day use, we can cover most of the cases, which means you don't have to worry about the...range when you drive," Nissan CEO Hiroto Saikawa tells CNBC.
"It's not just about range," says Daniele Schillaci, a top Nissan official, in this Wall Street Journal piece on the rollout. "They want to have excitement in driving, technological features and a car that is affordable."
Note: The company plans to unveil a more powerful, pricier version in 2019 that Nissan said will have 300 miles of range in a 60 kilowatt-hour battery, according to several accounts of yesterday's unveiling in Japan.
Buzz: "Perhaps most importantly, the 2018 Leaf looks good. The droopy, goofy curves have been replaced by a more angular look that fits well with the rest of Nissan's model range," Wired reports.
https://www.axios.com/newsletters/axios-generate-727fa5e2-dc41-4d04-afec-9064f0a79045.html?chunk=2#story2
Amy's notebook: extreme weather, climate & Congress
My Axios colleague Amy Harder keeps the conversation going...
In the latest Harder Line column published Tuesday, I looked at how people's minds are unlikely to change much after extreme weather events like Hurricane Harvey, and possibly the intensifying Hurricane Irma.
Yes, but: Could it eventually prod Congress to act on climate legislation? A little, one expert says, but don't expect lawmakers to seize on an extreme weather crisis to successfully push legislation.
Quoted: "The cumulative impact of these natural disasters will accelerate federal action on climate change, but a 'crisis-focused' legislative effort is unlikely to succeed," says Jason Grumet, president of the centrist Bipartisan Policy Center. "When confronting entrenched political disagreements, the strategy of 'I was right, You were wrong,' is rarely effective."
Why it matters: Congress has shown it can legislate in direct response to a crisis, such as after the 9/11 terrorist attacks or when oil prices spiked in the 1970's. However, given today's gridlock and the inherent intangibility of climate change, stability and peace is more likely to foster legislative success.
"Ultimately, Congressional action is likely to be driven by the cool-headed preference for a federal market-based solution over prescriptive state and EPA requirements and the need for tax revenue," Grumet says.
https://www.axios.com/newsletters/axios-generate-727fa5e2-dc41-4d04-afec-9064f0a79045.html?chunk=3#story3
On my screen: Harvey, OPEC, blockchain, self-driving cars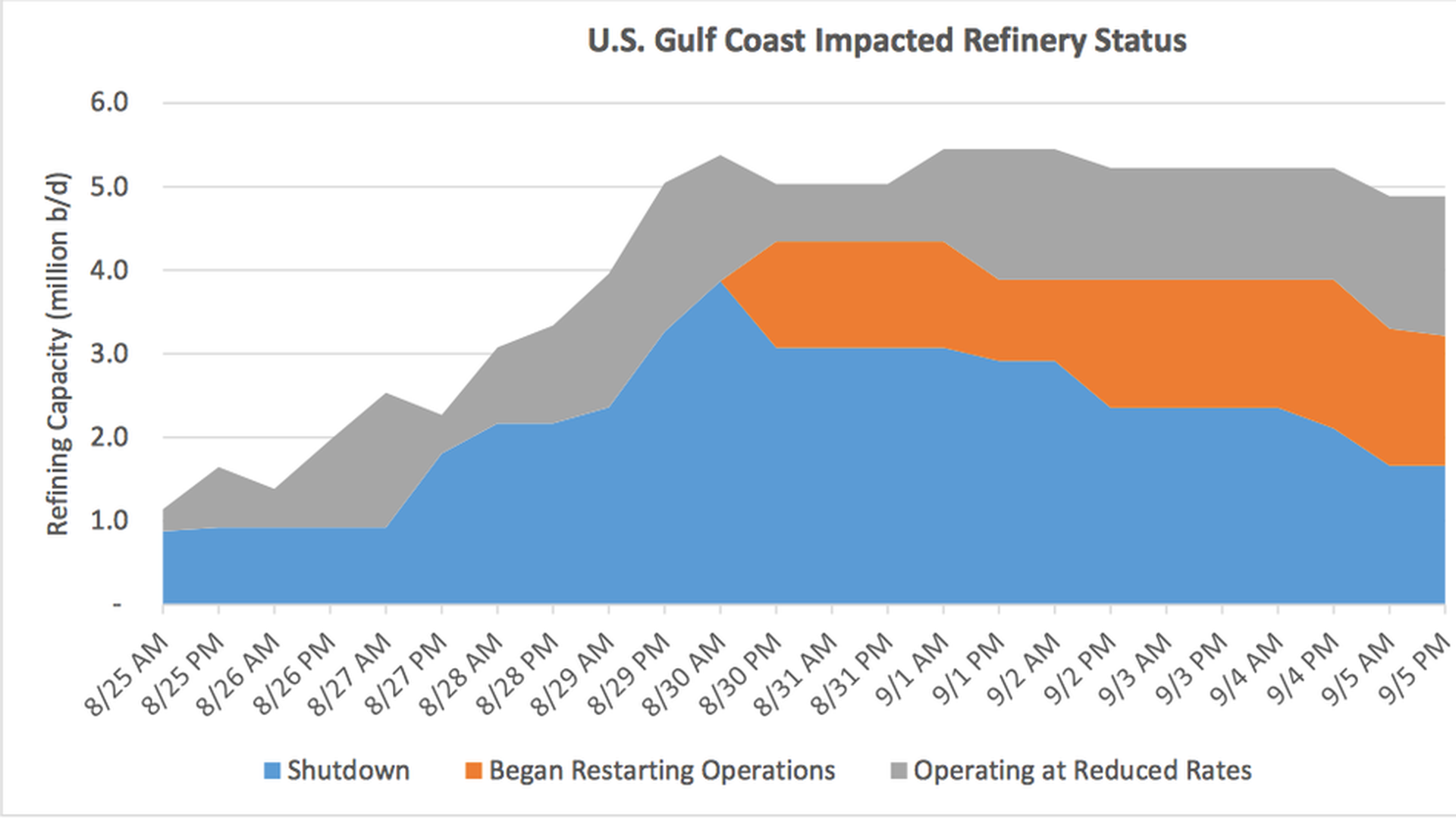 Harvey update: This Energy Department update yesterday afternoon looks at the status of Gulf Coast energy networks, including refineries, coming back online after the storm. Bloomberg takes stock here.
OPEC news: Russia's energy minister Alexander Novak said Wednesday that his country would consider extending the production-limiting deal with OPEC nations beyond the first quarter of next year, Reuters reports. And, via Platts, Novak also told reporters in Russia that changes to the terms of the agreement are possible.
Tech in focus: The Carnegie Endowment for International Peace has a detailed look at the various ways that blockchain technology can be deployed in energy systems and analysis.
Blockchain use ranges from cybersecurity to smoothing adoption of distributed resources to helping track the lifecycle carbon footprint of different grades and sources of crude oil.
Lobbying: After a lull, a bunch of new filings have surfaced in the Lobbying Disclosure Act database, including:
Cybersecurity: Via BuzzFeed, "A hacker group linked to the Russian government has acquired an unprecedented level of access to companies that supply power to the US power grid, a cybersecurity firm says."
Self-driving cars: Over in the Axios stream, my colleague David McCabe reports that the House is about to pass the first major legislation to speed up the rollout of self-driving cars.
So this is timely: At the liberal Center for American Progress, analyst Myriam Alexander-Kearns posted a new piece that says policymakers must do more to consider how the deployment of autonomous vehicles (AVs) will affect carbon emissions.
She argues that Congress should hold hearings that explore how AV deployment will affect travel patterns and vehicle miles traveled, as well as the efficiency of the vehicles.
"Congress should develop legislation that ensures that the deployment of AVs is part of the solution to transportation emissions, not a contributor to climate change," she writes.
https://www.axios.com/newsletters/axios-generate-727fa5e2-dc41-4d04-afec-9064f0a79045.html?chunk=4#story4
One sobering thing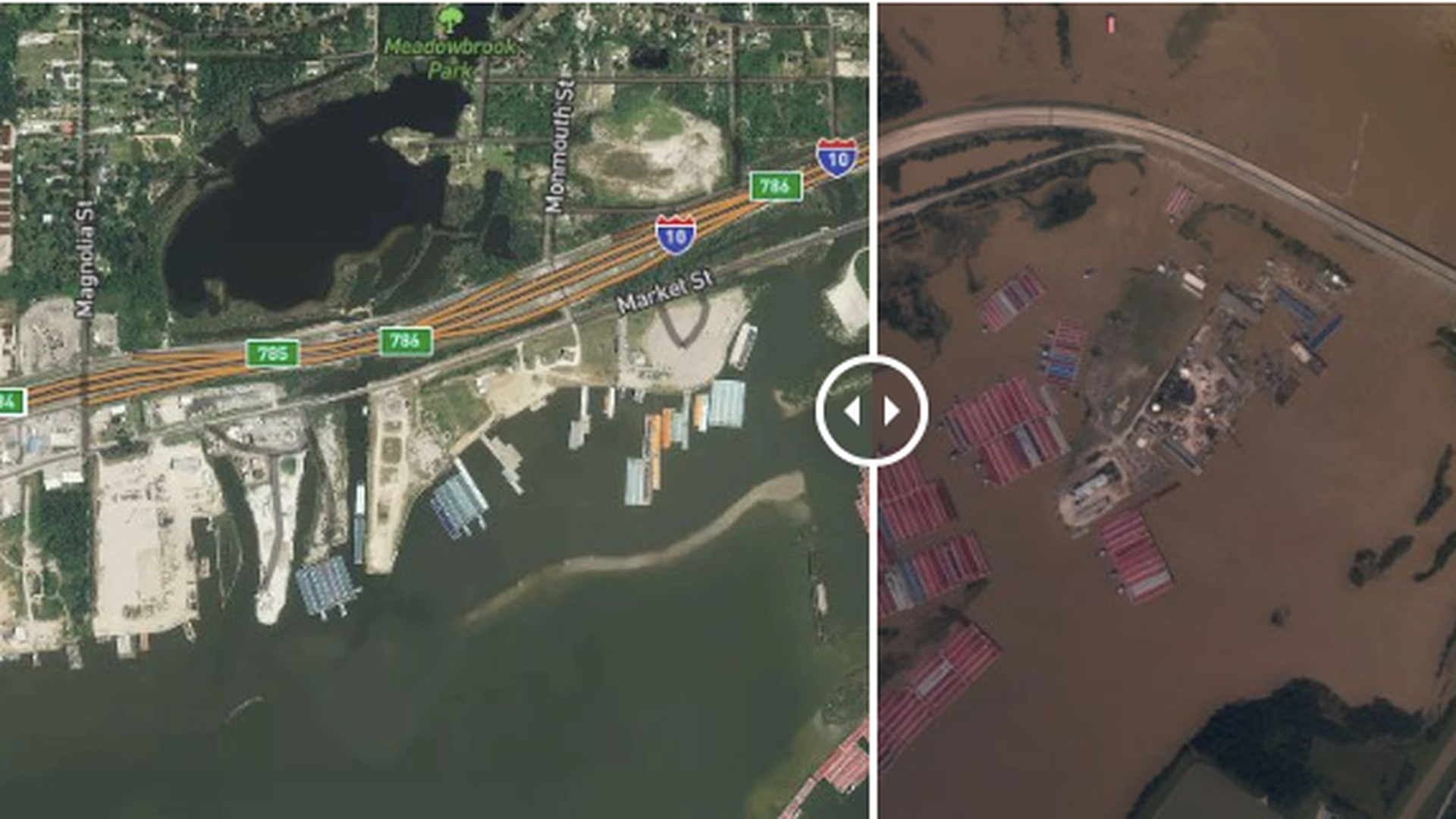 Captured from above: The National Oceanic and Atmospheric Administration has posted several before-and-after shots of Texas areas overrun with Harvey's floodwaters.
The image above is near Lynchburg, which is east of Houston.
https://www.axios.com/newsletters/axios-generate-727fa5e2-dc41-4d04-afec-9064f0a79045.html?chunk=5#story5
One cool thing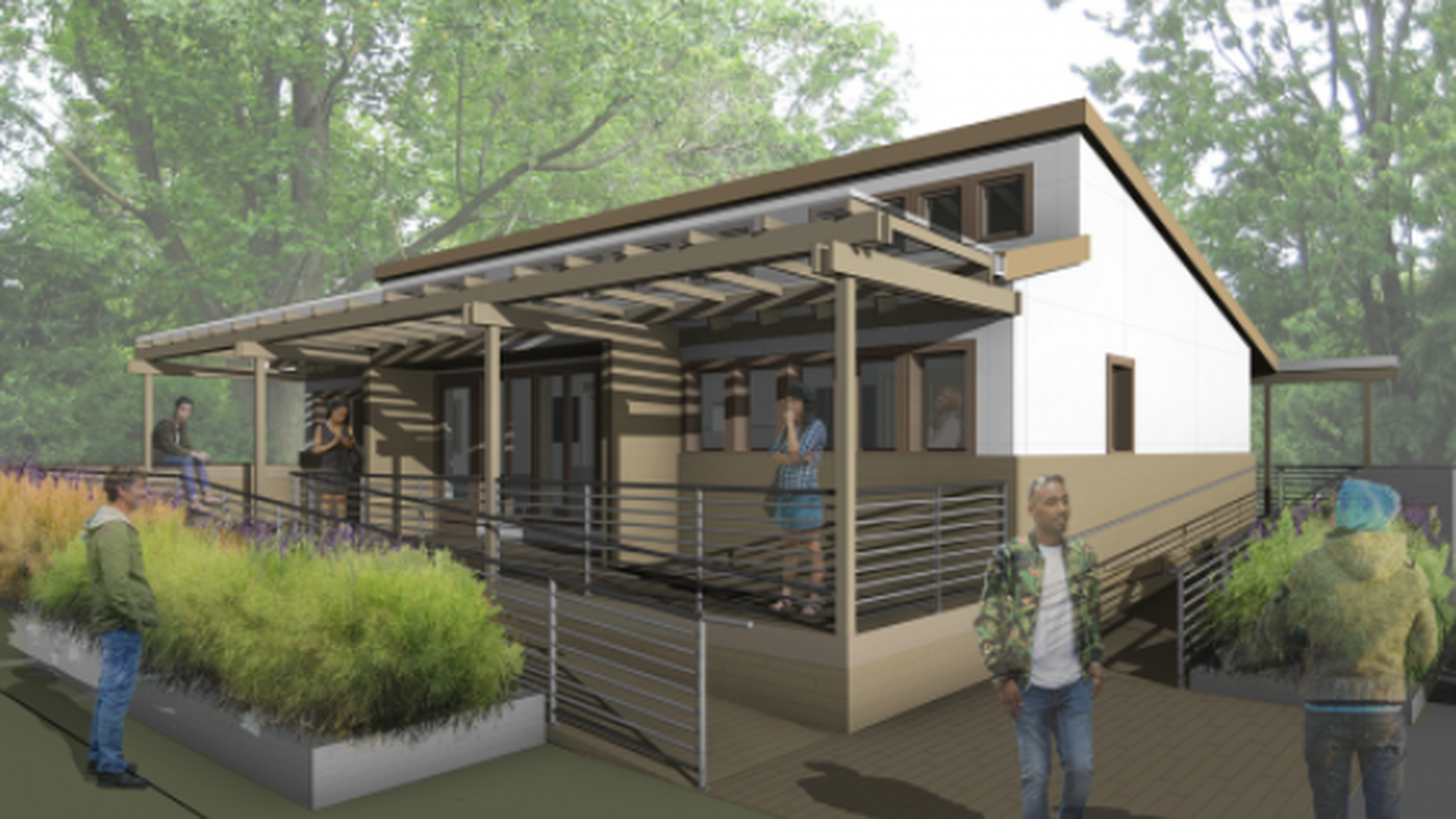 Home is where the heart is: The Energy Department's Solar Decathlon features teams of university students competing to build the best solar-powered home based on a variety of attributes. I've attended the competition in Washington before and it's very cool.
This year's version is coming up in Denver, Colorado, next month, and DOE recently posted this gallery of the competitors. The shot above is from the home designed by students from a pair of Alabama schools — it's designed to be a model of "sustainable, resilient housing" in regions prone to severe weather.