Good morning and welcome back! It has been a while since I mentioned that Axios has a big family of breezy, informative and free newsletters. The cover politics, health care, China, tech and more. Sign up for them here.
And another reminder that your (always confidential) tips are feedback are welcome at ben@axios.com. Ok let's dive in . . .
https://www.axios.com/newsletters/axios-generate-71b88deb-fcb8-47df-a938-69f0e8e227ea.html?chunk=0#story0
Four big problems with a carbon tax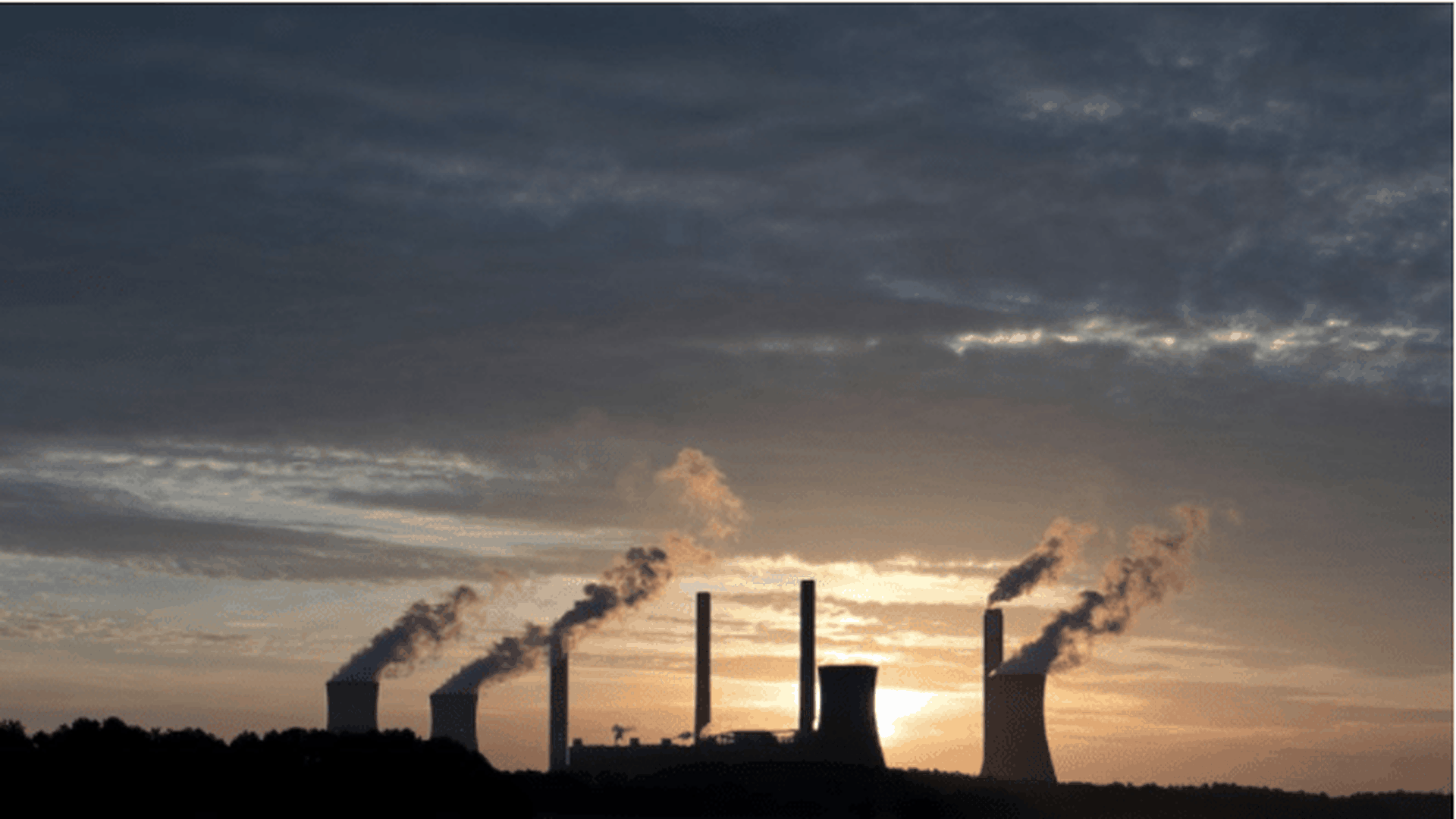 My Axios colleague Amy Harder was among the speakers at an event on carbon taxes yesterday, and distilled her thoughts into this item in the Axios stream. Here's part of it . . .
In the movie "The Secret Life of Pets," there's a part where two dogs are in dire straits, running away from a pack of angry dogs and lost in New York City's sewage pipes. One dog says to the other, "We've got a problem." The other responds: "We have so many problems. Which one do you mean at this moment?"
That's how I see things with a carbon tax, despite many economists insisting it's the best, simplest way to combat climate change. There's four big problems, as I explained at the Brookings Institution Tuesday:
Most Republican elected officials don't publicly say climate change is a problem in need of solutions. It's harder to tax something you don't acknowledge is something that needs to be reduced.
Regardless of party, taxes are toxic. Hillary Clinton didn't support a carbon tax either. With universal GOP support and a handful of Democrats, the House approved a resolution in June 2016 to oppose a carbon tax.
Where to draw the line preempting existing carbon regulations: where ExxonMobil draws that line is vastly different from where any environmental group ever would.
How to spend the revenue raised: Lower other taxes? Give rebates to consumers? Put it toward clean-energy sources? It's a sticking point that helped lead to the downfall of a carbon tax ballot initiative in Washington state last year.
Click here for the rest in the Axios stream.
https://www.axios.com/newsletters/axios-generate-71b88deb-fcb8-47df-a938-69f0e8e227ea.html?chunk=1#story1
Spotlight on OPEC
The scene in Vienna: Via Reuters, "OPEC and Russia look set to prolong oil supply cuts until the end of 2018 this week while signalling that they may review the deal when they meet again in June if the market overheats."
Markets keep watch: Via Bloomberg and other outlets, oil prices fell somewhat Wednesday morning as traders watch the action at the OPEC meeting.
More broadly, analysts predict that prices could fall significantly if the deal isn't extended all the way through the end of 2018 at this week's meeting.
Be smart: This CNBC interview with Amrita Sen, chief oil analyst at Energy Aspects, offers some good context on the dynamics at the OPEC meeting, where the future of the deal between the cartel, Russia and other producers is under discussion.
One tidbit: She explains why some of the Russian oil companies are chafing at the prospect of a full nine-month extension (though, to be sure, President Vladimir Putin gets the final word). "They need to have a strategy, an annual strategy in place. And also remember they can't do very much in Q4 and Q1 of any year because it is so cold. They can't do the extra drilling, and I think that's why they have a preference to do a six-month extension rather than a nine-month, because that takes them right into the winter," she said.
Looking further ahead: While the specifics of the output-cutting extension remain in flux, the Wall Street Journal reports that the widespread expectation of some kind of deal is prompting banks to boost their price estimates.
"A poll of 14 investment banks surveyed by The Wall Street Journal near the end of November predicted that Brent crude, the international benchmark, will average $56 a barrel next year, up $2 from the October survey," they report, adding that the banks expect WTI to average $53 next year, also a $2 boost.
https://www.axios.com/newsletters/axios-generate-71b88deb-fcb8-47df-a938-69f0e8e227ea.html?chunk=2#story2
Unpacking Shell's new carbon pledge
New commitment: Yesterday Royal Dutch Shell said it would aim to cut the "net carbon footprint of its energy products by around half by 2050," with an interim reduction goal of 20% by 2035.
"This measure will be tracked over time, with reviews every five years to ensure Shell is progressing in line with societal progress towards the carbon footprint reduction required to meet the Paris goals," the company said.
In addition, Shell said it would boost spending on its alternative energies division from $1 billion to $2 billion per year until 2020, but it remains a small part of the company's overall portfolio.
Why it matters: The pledge is the latest sign of how the world's biggest oil and gas companies are positioning themselves on climate change. It also comes on the heels of Shell's deepening involvement in electric vehicle charging.
Yes, but: I reached out to Andrew Logan, director of oil and gas for the sustainable investment group Ceres, for some perspective on Shell's carbon goal. Here's what he told me in an email exchange...
While the specific goals here...are probably not ambitious enough, and are more back-weighted than I would like, Shell's acknowledgement that it needs to address product emissions, and align with Paris, crosses a psychological barrier that the industry up until now had steadfastly avoided.
It also draws a clear line between it and the US majors like Exxon, which has said that it believes a 2 degree goal is so unlikely that it is not worth planning for.
So the split in the industry continues to widen, with Shell, Statoil and Total actively preparing for a low-carbon future, and Exxon et al doubling down on business as usual.
Go deeper: The New York Times looks at Shell's plans here.
https://www.axios.com/newsletters/axios-generate-71b88deb-fcb8-47df-a938-69f0e8e227ea.html?chunk=3#story3
DOE's new fossil chief on climate change and the budget
Amy also has this dispatch from a Tuesday event with a top Energy Department official...
Steve Winberg, who just before Thanksgiving was sworn in as DOE's assistant secretary for fossil energy, deferred to Congress on the Trump administration's big budget cuts to his office and said it's not his job to set climate change policy.
Driving the news: Winberg, whose remarks at an event hosted by the Center for Strategic and International Studies were his first on the new job, is in the hot seat because President Trump and his top advisers say they support robust development of technologies that capture carbon emissions from coal plants and other emitting facilities. Much of what happens on this issue will come down to his office, and so far it's not much.
On the budget cuts: "The president made it very clear that he wants DOE to be focused on basic, fundamental research and early stage research. … Congress set the budget, and we'll manage the budget accordingly based on what Congress appropriates for us."
Reality check: The office Winberg oversees would receive a 54% budget cut under Trump's proposal, though Congress is expected to keep funding mostly the same.
Click here for the rest of the story in the Axios stream.
https://www.axios.com/newsletters/axios-generate-71b88deb-fcb8-47df-a938-69f0e8e227ea.html?chunk=4#story4
Congress and policy notes: FERC, lobbying, nominees, ANWR
FERC powers up: Via Utility Dive, Richard Glick will be sworn in as a member of the Federal Energy Regulatory Commission today. No word yet on when incoming chairman Kevin McIntyre will be seated.
But according to their story and other reports, current chairman Neil Chatterjee yesterday batted aside rumors that McIntyre's arrival is being delayed to give Chatterjee running room to advance his interim plan to provide a lifeline to at-risk coal and nuclear plants.
"There are no Machiavellian games here," Chatterjee told reporters Tuesday.
Arctic drilling: The Interior Department yesterday said it has given the U.S. branch of Italian oil giant Eni permission to drill an exploratory well in the Beaufort Sea off Alaska's northern coast. It will be the first offshore exploration in the region since Shell's ill-fated campaign ended in 2015.
"Drilling the exploratory well from a man-made artificial island in the Beaufort Sea is expected to start as early as this December," Interior's Bureau of Safety and Environmental Enforcement said. The Associated Press has more here.
Why it matters: The Trump administration is seeking to revive Arctic offshore exploration as part of its broader strategy to bolster development on federal lands and waters, while green groups say projects in the harsh Arctic seas carry big environmental risks.
More broadly, the administration is looking to reverse former President Obama's decision to prevent new oil-and-gas leasing in the region, and the White House and Republicans are seeking to open the onshore Arctic National Wildlife Refuge to exploration.
Latest in lobbying:
Renewables: Ocean Aero has tapped the Duetto Group to inform lawmakers and federal agencies about "the world's first wind and solar powered Unmanned, Undersea, and Surface Vessel (UUSV) built for extended long endurance exploration," a filing states.
Coal: Rhino Resource Partners has hired North Star Strategies for representation on EPA and Interior Department regulations, according to a filing with an effective date of April that just surfaced in the Lobbying Disclosure Act database.
Offshore equipment: Gulf Island Fabrication has brought on the Alpine Group for representation on research funding in appropriations.
In Congress today:
The Senate Environment and Public Works Committee is slated to vote on nominees for two important environmental jobs: Kathleen Hartnett White, who is Trump's choice to head the White House Council on Environmental Quality, and Andrew Wheeler, the pick to be deputy EPA administrator.
The Senate Commerce Committee, meanwhile, will hear from AccuWeather CEO Barry Myers, the nominee to head the National Oceanic and Atmospheric Administration. Expect questions about climate change.
A House Energy and Commerce panel will gather to talk about the role of financial trading in power markets. You can already read the witness testimony here.