Axios Generate
April 22, 2019
Happy Earth Day from the other Washington! (And, in my humble opinion, the better one!) I'm in my home state to speak Tuesday at an energy conference my alma mater, Western Washington University, is hosting.
My latest Harder Line column looks exclusively at a new study by the University of Chicago's Energy Policy Institute about renewable electricity mandates. I'll be moderating a discussion Wednesday in Chicago, which you can also watch online.
I'll share that, and then Ben Geman will dive into other news.
1 big thing: The case against renewables mandates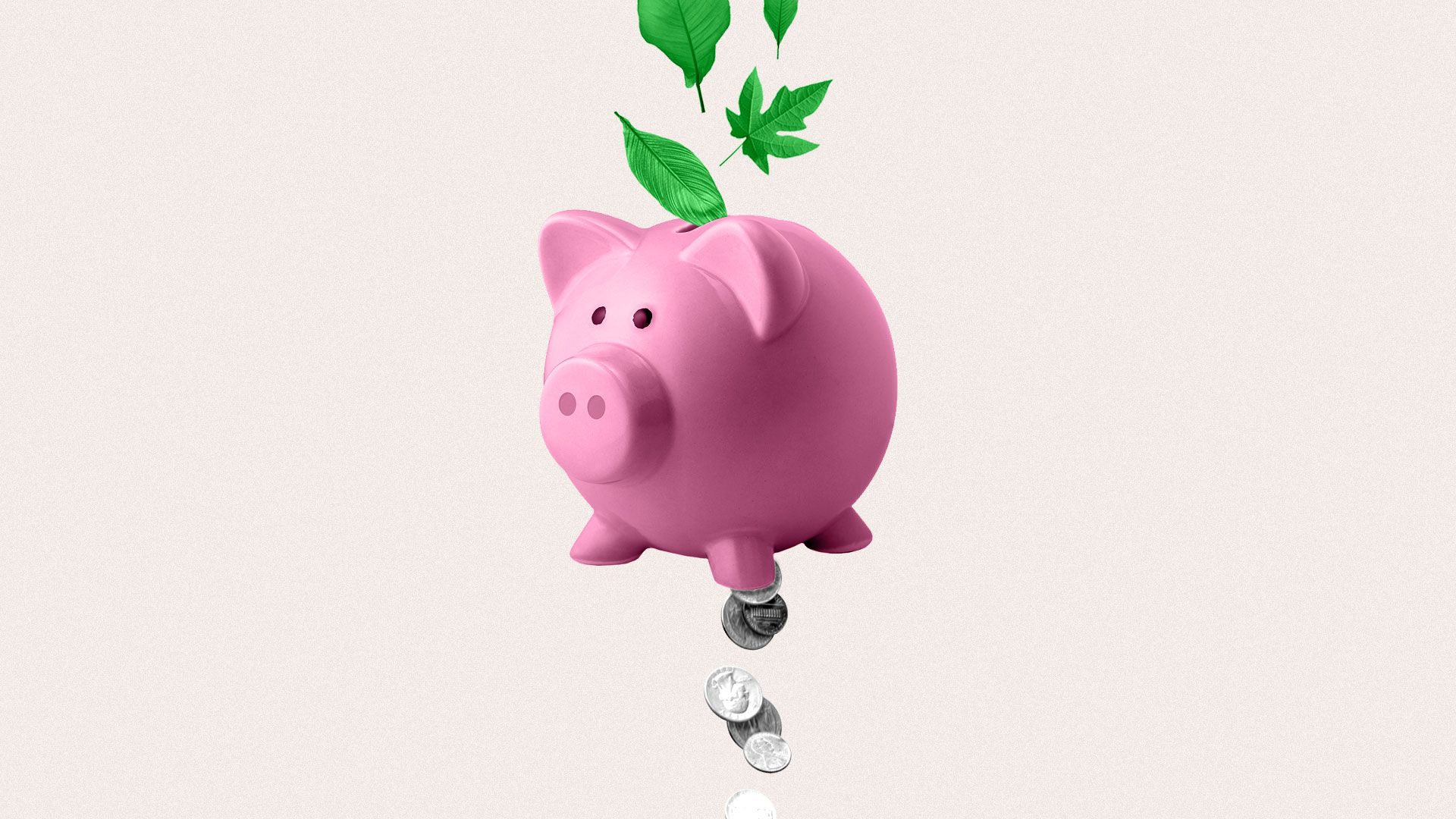 One of the most popular climate-change policies in America — renewable energy mandates — is also expensive, a new study says.
Driving the news: Standards in roughly 30 states that require a portion of electricity to come from renewable sources, mostly wind and solar, are driving up power prices and imposing a high cost to reduce carbon dioxide emissions, according to a new report out today by the University of Chicago.
The big picture: Urgency about climate change is growing around the country, with numerous states ramping up their renewable-electricity requirements and lawmakers in Washington mulling new climate policies.
This report, one of the most comprehensive analyses of its kind, questions the conventional wisdom that says renewables mandates are effectively addressing climate change.
"The headline result here and the most important result in the whole exercise: signing up for these policies increases electricity prices, full stop. Second point: what do you get in exchange for that?"
— Michael Greenstone, lead author and director, Energy Policy Institute
Where it stands: The study indicates that such mandates do reduce carbon emissions — but at a far higher cost than more market-oriented policies like a carbon tax, said Greenstone, former top economic adviser to President Obama.
The report analyzed renewable-electricity standards in 29 states and D.C., most of which were put in place in the early to mid 2000s.
By the numbers:
Compared to states without such mandates, electricity prices increased 11% 7 years after adoption, and 17% after 12 years for the 16 states that have had mandates that long.
The effective price per ton of carbon dioxide emissions reduced ranges from $130 to $460.
These numbers are far higher than both existing and proposed policies imposing direct prices on carbon, like a tax or trading system, which range from under $20 to $50 per ton.
The study estimates that 270 million to 659 million metric tons of CO2 have been reduced over the first 7 years of the mandates. That's equal to the yearly emissions of up to 143 million cars.
But, but, but: The report will undergo peer review, and it's sure to face scrutiny for its controversial conclusions, which could change in that process.
One expert not affiliated with the study, Harvard University energy fellow Jesse Jenkins, said it inaccurately lumps together state-level mandates.
"You have a very small sample size (only a handful of policies) and lots of potential confounding variables that make it difficult to cleanly estimate the effect," Jenkins emailed after reviewing the report.
Disclaimer: I'm a journalism fellow at the University of Chicago's Energy Policy Institute, but I had no involvement in writing or reviewing the study.
2. The new push against Iranian oil exports
Oil prices rose sharply Monday to their highest levels since November following reports last night that the State Department will end sanctions waivers for countries that still purchase Iranian oil.
Driving the news: Secretary of State Mike Pompeo is set to announce later this morning that the U.S. will seek to further drive down Iranian exports by ending exemptions granted last year to China, India and a handful of others, according to multiple reports.
Brent crude, the global benchmark, was up by $1.74 per barrel to roughly $73.71 at 8:10am ET after going even higher earlier in the morning, per Bloomberg's price tracker.
The Washington Post first reported the decision to tighten the sanctions imposed last year.
Why it matters: The move represents an escalation of the Trump administration's policy toward Iran. It's also a jolt to global crude oil markets as traders weigh the loss of more Iranian barrels.
Sanctions have already driven down Iranian exports, which were believed to be roughly 1.3 million barrels per day last month.
Reuters cites data from the firm Refinitiv that show exports under 1 million barrels per day this month.
The intrigue: One question is how much other producers will boost exports to offset the loss of Iranian barrels in the global market. Some reports, citing unnamed officials, said the U.S. has secured commitments from other countries, including Saudi Arabia and the United Arab Emirates.
Go deeper: How U.S. Ending Iran Waivers Could Affect Oil Markets and Beyond (Bloomberg)
3. What they're saying about Trump's Iran move
Analysts and Iran's trading partners began to size up the administration's move over the last 12 hours. Here's some of the reaction...
"If true, it will not only be maximum pressure on Iran but also maximum pressure on oil markets, especially as we head into the high demand summer season,"  Joe McMonigle of Hedgeye Risk Management told me in an email last night. He adds...
"The glass-half-full view for oil markets is there is certainly spare capacity with the Saudis and other gulf allies in addition to surging US production."
"But combined with declines global crude stocks and production in Venezuela as well as possible disruption in Libya, a zero-waivers Iran decision will present a challenge to keeping oil prices in check."
"This does bring a lot more uncertainty in terms of global supplies," Petromatrix analyst Olivier Jakob tells Reuters. "It is a bullish surprise for the market."
"China's reaction is always the subject of much speculation but for now Beijing is just reiterating its opposition to unilateral sanctions, accusing the U.S. of reaching beyond its jurisdiction," Bloomberg writes.
What's next: "We anticipate a stark decline from current export volumes as a result, but maybe not a fall to absolute zero if the White House continues its past pragmatism," ClearView Energy Partners said in a note Monday morning.
4. A sign of the Green New Deal's arrival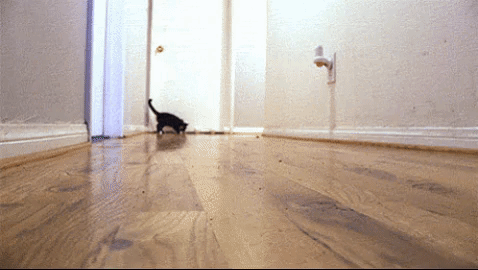 A whole bunch of Q1 lobbying reports list the Green New Deal, a sign of how the sweeping concept has arrived at the center of political battles over climate change.
Where it stands: Filing show that the many companies and organizations that lobbied either in support or opposition to the GND this year include...
Of note: This isn't scientific survey and reports are still showing up in the Lobbying Disclosure Act database.
Driving the news: Much of the action is linked to Senate Majority Leader Mitch McConnell's decision to bring up the lefty proposal for a floor vote last month in order to put Democrats in a political bind.
Our thought bubble: But it's also a sign of the concept's quick emergence into the political mainstream, and I suspect this is hardly the last batch of reports where it will surface.
5. EV notes: China, Tesla, Singapore
China: Via the Financial Times, "Global automakers are pushing forward with plans to use China as an export hub for the world, particularly for electric cars, after signs from Washington and Beijing that they are getting closer to resolving their year-long trade war."
Tesla: ICYMI, venture capitalist Steve Jurvetson, along with Brad Buss, Antonio Gracias and Linda Johnson Rice, will not be up for re-election on Tesla's board of directors when their terms expire in 2019 and 2020, the company said on Friday.
Why it matters: Jurvetson was placed on leave from Tesla's board in late 2017 after allegations over his behavior toward women surfaced and he was ousted from his VC firm, Axios' Kia Kokalitcheva reports.
Background: Tesla's board has also been facing pressure to rein in CEO Elon Musk after he falsely tweeted that the company secured funding to go private, resulting in an ongoing battle with the U.S. Securities and Exchange.
What's next: The departing directors will not be replaced as the company is shrinking the size of its board, she notes.
Singapore: Per Bloomberg, "Following Dyson Ltd.'s plans late last year to manufacture its first electric car in Singapore, the city-state is now in talks with other makers of green vehicles to set up shop on the island."
6. Making sense of BP's Caspian plan
BP and SOCAR, Azerbaijan's state-owned oil company, have announced plans to invest $6 billion to substantially expand production from their joint projects in the Caspian Sea.
Why it matters: Axios' Steve LeVine, an expert in the region's energy geopolitics, tells me: The new investment puts fresh weight behind a long U.S.-backed effort to counterbalance Russian power in Europe.
Since the 1990s, the U.S. has been the diplomatic force behind a superstructure of oil and gas fields and pipelines that lead from Azerbaijan to Europe, but have needed an injection of new cash, Steve notes.
What's next: A new offshore platform, pipelines and related facilities are designed to process up to 100,000 barrels of oil per day.
"The project is expected to achieve first production in 2023 and produce up to 300 million barrels over its lifetime," the companies said in announcing the latest phase of their decades-long partnership.
BP has a 30% stake in the Azeri-Chirag-Deepwater Gunashli oilfield complex, SOCAR has 25%, and group of other companies have much smaller shares.
Go deeper: BP, Partners to Invest $6 Billion in Offshore Azerbaijan Project (WSJ)
7. ICYMI: Judge deals blow to Trump's coal move
Coal: "A federal judge late Friday delivered a significant setback to the Trump administration's policy of promoting coal, ruling that the Interior Department acted illegally when it sought to lift an Obama-era moratorium on coal mining on public lands," NYT reports.