February 15, 2018
Good morning!
The internet informs me that the Rush album Fly By Night arrived on this day in 1975, so let's make the title cut today's intro tune. . .
What's next for White House climate policy after key aide departs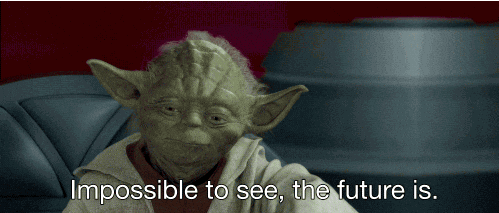 George David Banks, a top White House adviser on international climate and energy, resigned this week, an administration source confirmed with my Axios colleague Amy Harder after Politico first reported it.
Why it matters: Banks has been one of the key figures in the administration's efforts to find its posture on climate while promoting fossil fuels.
He tried, unsuccessfully, to get President Trump to stay in the Paris agreement.
Banks led a delegation to Bonn, Germany, last year for a major UN conference, where he emphasized nuclear, gas, and more efficient coal use to meet rising global demand while moderating emissions.
To be sure: Nobody was confusing Banks, previously with the conservative American Council on Capital Formation, with a Greenpeace activist. But, he represented a moderating voice in the administration.
What's next: World Resources Institute's Andrew Light tells Axios that Banks "brought a keen and critical eye to this administration's energy and climate policy." Light, a State Department climate aide under President Obama, says:
"I think that he well understood this administration's priorities — especially when it came to their fossil fuel strategy — as well as a clear understanding of what it meant to put the United States on the other side of an overwhelming international concern and response to the impacts of climate change."
"He will be a hard act to follow.  In the meantime, Paris will remain an open question in nearly every international meeting of consequence the President walks into. We'll see if they are able to put someone in that position who can keep so many balls in the air at once as Dave was able to manage."
Petro-notes: prices, Saudi-Russia ties, the state of LNG
State of the market: Crude oil prices rose yesterday after U.S. stockpile data showed a smaller-than-expected rise.
MarketWatch notes it was the largest one-day gain in two months, fueled by fresh pledges by Saudi Arabia's oil minister that OPEC is committed to sticking with the output limiting deal through 2018.
Saudi-Russia alliance: A couple of news items show the relationship between Russia and Saudi Arabia extends beyond the output-limiting agreement...
LNG: The Houston Chronicle has a big picture look at the state of the growing U.S. industry, as it reports from the S&P Global Platts annual conference there:
"The U.S. is soon expected to become a dominant player in the global market for liquefied natural gas as Gulf Coast companies build massive terminals to serve overseas markets and the federal government considers looser regulations for small-scale exports closer to home."
Sizing up Dyson's EV and battery plan
Under the hood: A deeply reported Financial Times piece provides new details about British inventor James Dyson's multi-billion dollar bid to enter the electric vehicle market with a car launched in 2020 or 2021.
Why it matters: Dyson is a hugely successful entrepreneur, so his EV initiative can't be ignored when the innovation and market-share battle is pretty open.
The details: The company is initially planning three vehicles. The first, which will have a relatively small production run, will "establish a route to market, a supply chain and a potential customer base," FT reports.
Reality check: The story says that despite his efforts to develop solid state batteries, the first car may use conventional lithium ion, though Dyson won't confirm this. He hopes subsequent models will use solid state technology, which hold the promise of more energy-rich batteries, FT reports.
Thought bubble, via Axios' Steve LeVine: Dyson has stepped on a rake with his foray into EV batteries. Two years ago, he was crowing about an acquisition coup with his $90 million buyout of a Michigan solid state battery startup called Sakti3, and his reported plans to install its batteries in many devices, including EVs.
But in recent months, Dyson has relinquished all Sakti3 patents and parted ways with its CEO, Ann Marie Sastry. And now, in his remarks to the FT, Dyson said that "those sorts of technologies" — apparently meaning futuristic batteries — "can take some time to get there."
The bottom line, per Steve: Based on the FT article, Dyson appears to be conceding that solid state is a lot harder than he foresaw two years ago. Like the rest of the mortals in industry, if Dyson does come out with an EV, it will run on standard, and not souped-up, lithium-ion batteries.
Parsing Trump's gas tax revival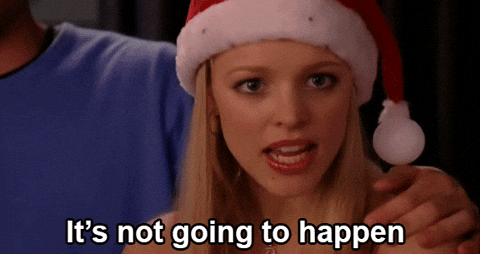 Axios' Jonathan Swan broke the story yesterday that President Trump endorsed a 25-cent gas tax hike to fund infrastructure at a White House meeting with lawmakers from both parties.
Reality check: Increasing the tax is probably DOA in Congress. As Swan notes, Republicans believe hiking the tax would undo some of the working- and middle-class tax cuts they just passed.
The intrigue: Trump's balloon came a day after Amy heard a White House adviser working to pass Trump's infrastructure plan voice doubt about whether hiking the tax as its currently structured would work:
"We need to figure out as a country what kind of infrastructure we want for the next 50 years and then decide how we're going to pay for it, instead of finding ourselves in the traditional legacy arguments of gas tax or no gas tax."
— Alexander Herrgott, associate director for infrastructure at WH Council on Environmental Quality.
Go deeper: The tax, which Congress hasn't raised since 1993, is 18.4 cents per gallon. It bankrolls the Highway Trust Fund, which maintains roads, highways and mass transit.
Current law restricts the funds from supporting other type of infrastructure, the point Herrgott was making Tuesday night at an event hosted by Republican Women for Progress.
What's driving America's solar boom
Amy reports...
America's solar industry has gone from almost nonexistent a decade ago to having nearly 50 gigawatts of total installed capacity, enough to power nearly 10 million homes.
How this happened: Cheap imports flooded the U.S. market, mostly from Asia, and prices fell accordingly, as illustrated by the charts above from the Energy Information Administration. These trends were boosted by policy, including numerous state renewable-electricity mandates and federal tax incentives.
Why it matters now: The Trump administration earlier this year imposed tariffs on imports of solar panels. The charts above show the bind America finds itself in — cheap imports are fueling its solar boom, but it's not stymieing a domestic manufacturing base of solar panels themselves.
Go deeper: America's Chinese solar dilemma
Latest in lobbying
A few recently posted filings caught my eye...
Solar power: REC Americans brought on Ballard Partners to work on trade issues.
More renewables: The American Wind Energy Association and Cypress Creek Renewables have both tapped Lot Sixteen (filings here and here).
The company is co-founded by Colin Hayes, who was previously the staff director of the Senate Energy and Natural Resources Committee under GOP Chairwoman Lisa Murkowski.
Mining: Another client for the recently formed Lot Sixteen is the National Mining Association, a filing shows.
Pipelines: The Niskanen Center, a think tank, has brought on Green Capitol.
They will work to promote changes to the Natural Gas Act, and related laws and rules, in order to "protect private property rights with respect to fossil fuel pipeline development," the registration filing states.
Carbon markets: The International Emissions Trading Association has tapped MMR to work on carbon pricing issues.
Infrastructure: Liberty Energy Trust has tapped The Vogel Group to lobby on port development.
One useful thing: energy transition by the numbers

State of the ship: Today marks release of the annual "Sustainable Energy in America Factbook," with features, analysis and data from Bloomberg New Energy Finance. It's commissioned by the Business Council for Sustainable Energy, and can be downloaded here.
The 134-page report is stuffed with info, charts and graphics about the U.S. energy picture and how it's changing — looking at power sources, transportation and more.
The chart above is just one example, looking at corporate renewable power procurement and some specific companies.
Big picture: The latest edition notes 2017 was a "year in which economic growth accelerated while electricity and total primary energy demand fell, further lending credence to the trend of 'decoupling' GDP and energy consumption."