Axios Generate
August 24, 2018
Happy Friday! Tomorrow will mark the 32nd anniversary of Paul Simon's album "Graceland," so let's lose these walking blues...
1 big thing: How to cut CO2 from heavy trucking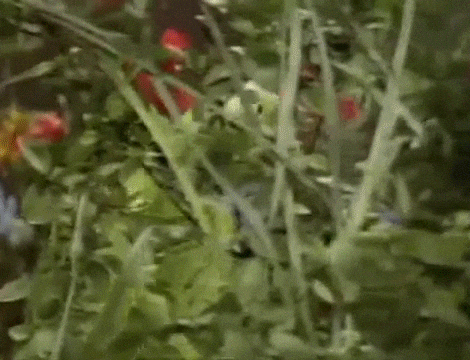 A recent paper from Carnegie Mellon University didn't get much attention, but it tackles a huge topic: the challenge of cutting carbon emissions from the energy-hungry trucking sector.
One takeaway is that trains can play a big role, but that would require a reversal of freight industry trends worldwide that favor highways.
Why it matters: Moving freight around uses lots of oil and spews lots of greenhouse gases.
Heavy trucking accounts for about a third of all carbon emissions from transportation, and road freight could account for 40% global oil demand growth over the next three decades, according to the International Energy Agency.
"Rail intermodal transportation holds great potential for replacing carbon-intense and fast-growing road freight, but it is essential to have a targeted design of freight systems, particularly in developing countries," states the paper in Environmental Research Letters.
The big picture: Several strategies in concert are needed to cut carbon from heavy trucking — greater efficiency, electrification, lower-CO2 fuels, changes in supply chain management and more, the paper finds.
"You need to push on all the levers," co-author Parth Vaishnav says.
Lead author Lynn Kaack similarly emphasizes making trucking cleaner and moving freight off the roads. "You definitely need both for deeper decarbonization," she tells Axios.
Where it stands: It's a tough problem, and the paper points to a couple reasons why: current battery technology and economics aren't well-suited to long-haul routes and very low-carbon liquid fuel replacements for diesel aren't yet mature.
"In the medium-term, the most promising strategy might be a shift from road to rail," Vaishnav says.
Right now, trucks handle about 60% of freight movement, and that's growing in most countries amid a "shift from rail to road," the study says.
What's next: It finds a "clear need for a systematic assessment" of the worldwide potential for shifting freight movement back towards rail, and the cost and emissions cuts associated with it.
The bottom line: "Cost-effective GHG emissions reductions for the transportation sector may be available but in today's markets will likely not lead to the levels of decarbonization that are needed to slow climate change," the paper states.
"Thus, additional policies that include either incentives for reductions or penalties for GHG emissions will be needed."
Go deeper: Trucks are fueling the world's oil demand.
2. Reality check: the grid attack nightmare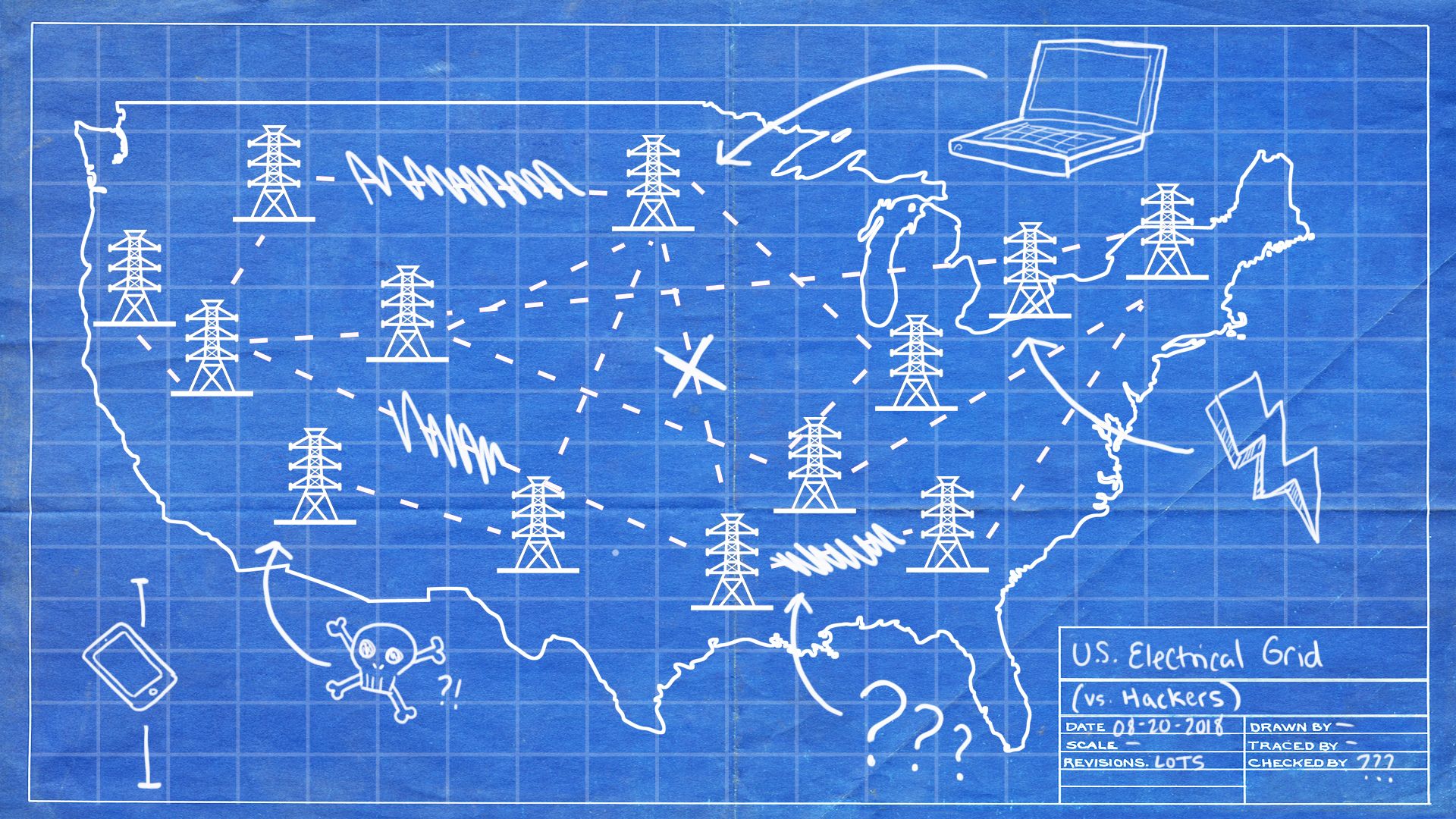 My Axios colleague Joe Uchill has some vital reporting about fears of a cyberattack that plunges the country into a massive blackout. Take it away...
Reality check: The people tasked with protecting the U.S. electric infrastructure say the scenario where hackers take down the entire grid — the one that's also the plot of the "Die Hard" movie where Bruce Willis blows up a helicopter by launching a car at it — is not a realistic threat.
And focusing on the wrong problem means we're not focusing on the right ones.
So, why can't you hack the grid? Here's one big reason: "The thing called the grid does not exist," said a Department of Homeland Security official involved in securing the U.S. power structure.
Think of the grid like the internet. We refer to the collective mess of servers, software, users and equipment that routes internet traffic as "the internet." The internet is a singular noun, but it's not a singular thing.
"When someone talks about 'the grid,' it's usually a red flag they aren't going to know what they are talking about," says Sergio Caltagirone, director of threat intelligence at Dragos, a firm that specializes in industrial cybersecurity including the energy sector.
Go deeper: Joe's whole piece is here, and he also chats with Dan Primack about it on the latest episode of the Axios Pro Rata podcast.
3. Filling in a piece of the Tesla puzzle
Morgan Stanley is advising Tesla CEO Elon Musk as he tries taking the electric automaker private, according to Fox Business Network and Bloomberg.
Why it matters: The news that the Wall Street powerhouse is advising Musk in his personal capacity fills in a missing piece of the puzzle.
The bank's involvement in some way emerged several days ago when they stopped rating Tesla, but their role wasn't clear.
Where it stands: Musk is also working with Goldman Sachs on the controversial take-private plan. More from Bloomberg...
"By adding Morgan Stanley to Goldman Sachs Group Inc., Musk has tied up the top two merger advisers in the U.S. this year."
"Both banks have been lead underwriters on most of the company's stock and convertible debt offerings. Morgan Stanley is among Tesla's 20 largest shareholders, with a 0.6 percent stake."
Speaking of Tesla...
I recommend this new explainer in the New York Times on the take-private plan, the hurdles it faces, and potential pathways for making the tricky and expensive idea work.
Elsewhere, CNBC reports: "Apple has attracted scores of employees away from Tesla since late 2017, including manufacturing, security and software engineers, and, more recently, supply chain experts."
4. Go deeper: the state of wind power
A wide-ranging new Energy Department report on wind industry trends has some eye-catching price data.
"After topping out at 7¢/kWh for power purchase agreements (PPAs) executed in 2009, the national average price of wind PPAs has dropped to around 2¢/kWh," a summary from Lawrence Berkeley National Laboratory notes.
Between the lines: The Berkeley Lab cautions that this nationwide average is "dominated" by projects in low-cost interior states.
"These prices, which are possible in part due to federal tax support, compare favorably to the projected future fuel costs of gas-fired generation."
Why it matters: The report underscores the competitiveness of renewables in power markets and the growth of the wind sector, which last year provided over 6% of nationwide electricity and over 30% in four states.
The nation added over 7,000 megawatts of wind power capacity last year — which is 25% of all U.S. power capacity added — to bring the total to roughly 89,000 megawatts.
5. Oil and sovereign wealth funds
The Saudis' next move: The Financial Times looks at the fallout now that it's becoming increasingly clear that Saudi Aramco's IPO plan is in a deep freeze.
They report that the country's sovereign wealth fund is working with international banks — which are jostling for a piece of the action — to secure up to $12 billion in loans.
It's about "filling the hole left by the delayed listing of state energy group Saudi Aramco and providing financing for crown prince Mohammed bin Salman's ambitious economic reforms," they report.
Speaking of Aramco, With the IPO apparently shelved (though the Saudis maintain it's not), the Wall Street Journal reports that the idea of selling a stake in the company to the Chinese companies could be revived.
"[S]ome sort of Aramco stake sale will likely resurface eventually. The reason: Saudi Arabia is struggling to defend its share of the world's two biggest oil markets. Locking down strategic investments from Chinese oil heavyweights, in particular, still makes plenty of sense," Nathaniel Taplin writes.
Divestment (or not): Per Reuters, "Norway's trillion-dollar sovereign wealth fund should continue to invest in oil and gas companies, a government-appointed commission recommended on Friday, contradicting earlier advice from the central bank."
6. EPA's longshot bid to help coal
Over in our Expert Voices section, Joshua Rhodes lays out why EPA's newly proposed replacement for Obama-era carbon regs "might strengthen the hand of a few coal-fired power plants, but won't fundamentally change where the market is heading."
Where things stand: His piece on EPA's "Affordable Clean Energy" draft rule says the only plants it might affect are currently profitable facilities that need capital investment to keep running. Here's why...
Under the current rules, such investment triggers a provision requiring new pollution permits that limit the plant's carbon emissions, but wouldn't under ACE.
Yes, but: Because coal is seen as a risky investment, few financial institutions are likely to extend credit to invest in coal plants. Instead, the capital would likely have to come from utilities in areas where they can rate-base — i.e., include the costs of upgrades directly into rate-payer's bills — their investment.
But rate-based investment would likely require approval from regulators, who, since they are charged with keeping costs down, might find it hard to justify, given the current low prices of renewables and 5-year natural gas futures.
Decisions to pursue life-extending upgrades for existing coal plants will be made on a plant-by-plant basis, but extending the life of plants would also subject them to more regulatory uncertainty. Even regulated, coal-heavy utilities like Southern Company say the rule does not change its plans to retire its coal fleets.
Rhodes is a research associate in the Webber Energy Group and the Energy Institute at UT-Austin.